The Evolving Modern Look Of Granite Countertops
October 16, 2017
Granite countertops have long been a favorite with homeowners, and for good reason—granite comes in a vast array of colors and styles, and is as beautiful as it is durable.
However, just because granite countertops have been enduringly popular, doesn't mean they haven't evolved to keep up with industry trends. On the contrary—with new finishes, edge profiles, and granite colors to choose from, granite countertops are a trusted material that's more attractive than ever.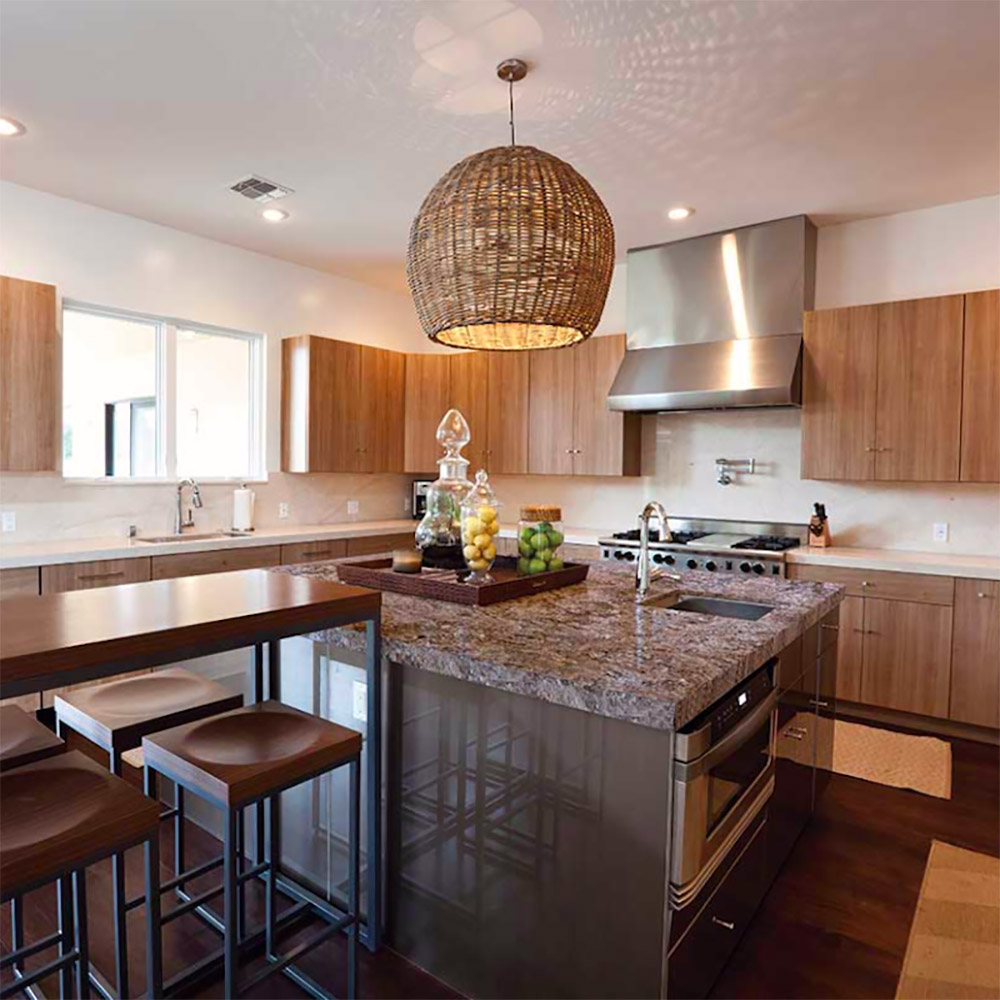 Featured: Nilo River Granite
If you think you know the look of granite and have "been there, done that," think again! As a natural material, granite countertops are constantly evolving and arriving on the market with fresh variations in color and pattern. This natural appeal is one of the most intriguing aspects of granite, as each slab has its own unique beauty.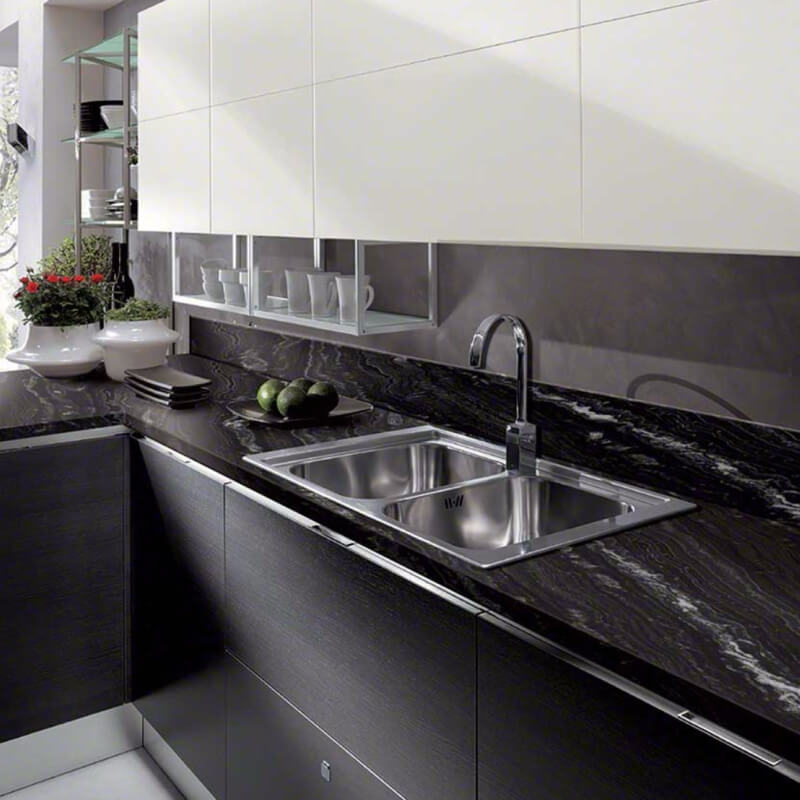 Featured: Agatha Black Granite
Just take a look at Agatha Black Granite from MSI. The striking deep black background and thick, wavy pattern of grey and white veining is a far cry from your stereotypical idea of granite slabs. Agatha Black makes a bold statement that is perfectly suited for ultra-modern spaces, as seen in this luxurious living room.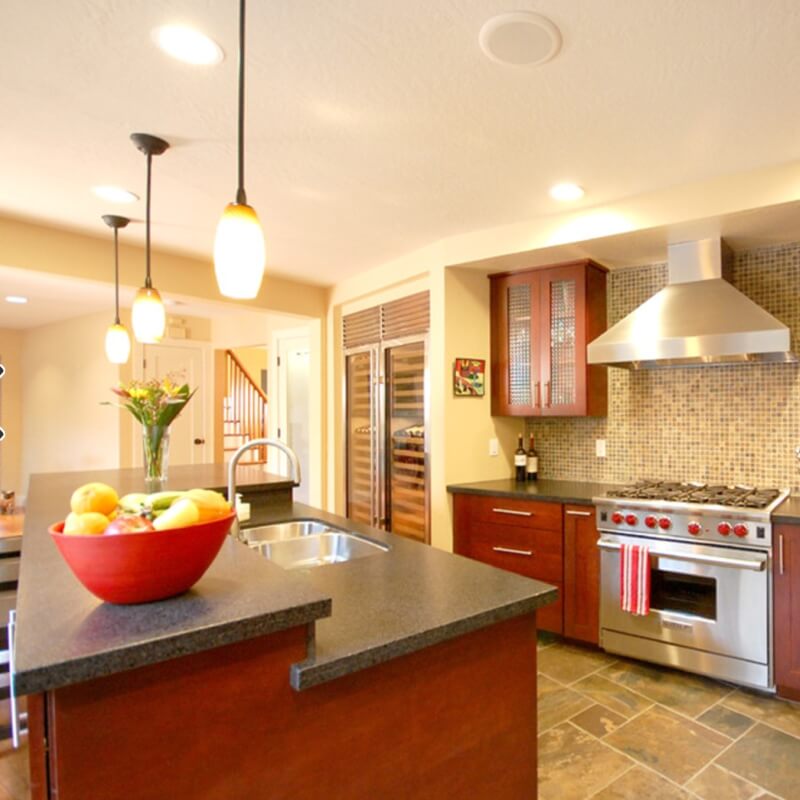 Recreate this look with MSI's Cambrian Black Granite (Photo Credit: Houzz)
Cambrian Black Granite is another granite that features a dark black background with a subtle pattern of tone-on-tone black and occasional light flecks. The slab's leather finish provides an unexpected twist that infuses this granite with a contemporary edge and acts as a counterbalance to the high-gloss materials that are often seen in modern interiors. Finishing your granite with leather, honed, or high-gloss finishes can be a great way to modernize an unassuming slab.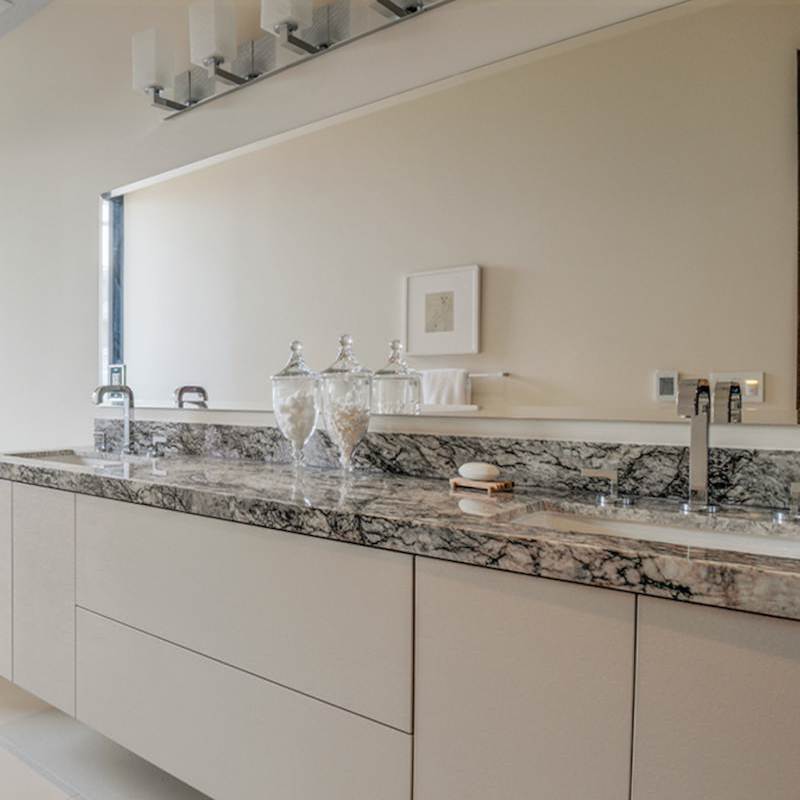 Featured: Aruba Dream Granite
Another way to transport your granite into the modern era is with interesting countertop edges. As you can see from this image of Aruba Dream Granite, a slab that could be rather traditional-looking is instantly transformed with the addition of an extra thick edge profile — another popular look that gives a rich, custom feel to your kitchen or bath remodel.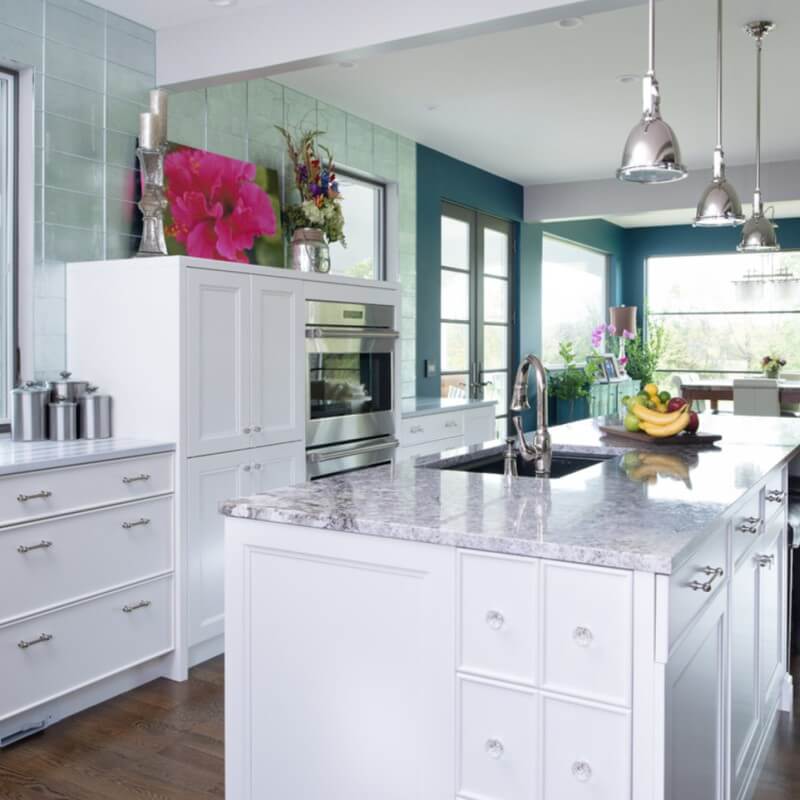 Get this look with MSI's White Valley Granite (Photo Credit: Houzz)
White Valley Granite is the final show-shopper granite featured here. With a soft white background and dramatic grey veining, the colors of this granite slab are the perfect complement to today's modern interiors. White Valley granite gives a touch of warmth and natural beauty to contemporary spaces that might otherwise feel cold and stark.
MSI's ever-expanding product lines truly offer something for everyone. See for yourself by checking out the new granite color selections on MSI's new products page. Or check out how to modernize your outdated kitchen.
READ MORE ABOUT GRANITE COUNTERTOPS
Pros And Cons Of Granite Countertops
Salt And Pepper Granite Colors
Sparkling Silver Granite Countertops