Tile Style: Adding Texture With Natural Stone Tiles
March 23, 2016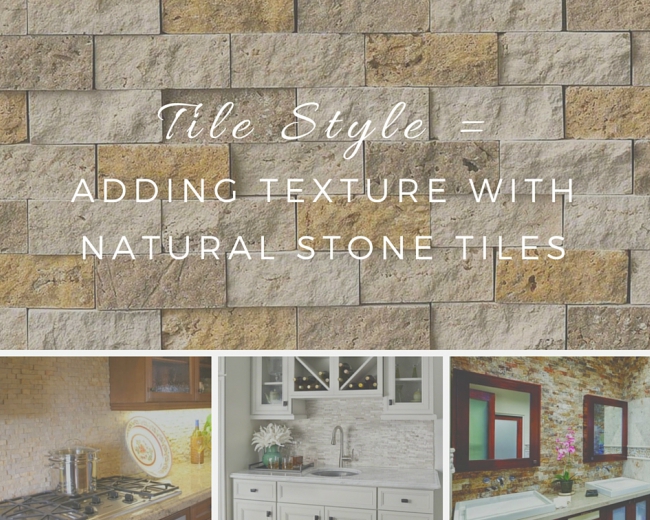 When you think of bringing the outdoors in, the first image that comes to mind might be a vase filled with fresh-cut flowers or potted plants. But, creating a connection to Mother Earth doesn't mean just going green, especially when it comes to color.
There are many of choices when wanting to add nature to your home, including natural stone. Whether you're sprucing up your home with a remodel or breathing life into your new build, you'll be glad to know that the natural elements of tile mosaics work well with everything from rustic to modern design. Once you find your favorite earthy texture, you'll be sure to love one of these stunning stones inside your home.
Tuscany Scabas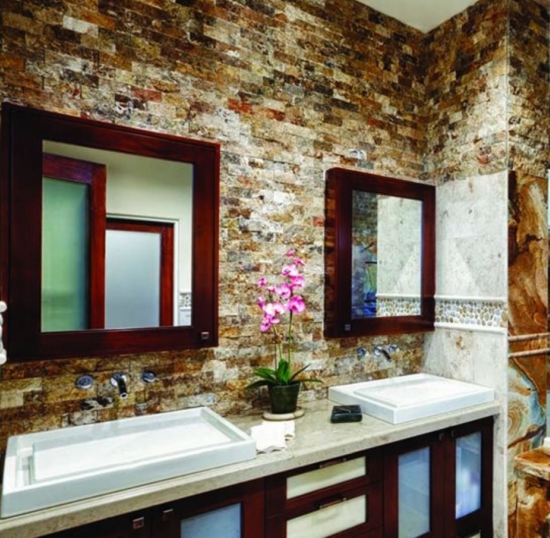 Featured: Tuscany Scabas
Tuscany Scabas is a finished travertine flooring tile from Turkey. This rustic-looking option comes in rich and warm creams, making it easy to pair this eye-catching tile with a variety of colors due to its rust, gray, and white highlights. Put together a stunning fireplace surround or bathroom vanity wall with this textured mosaic tile.
Puebla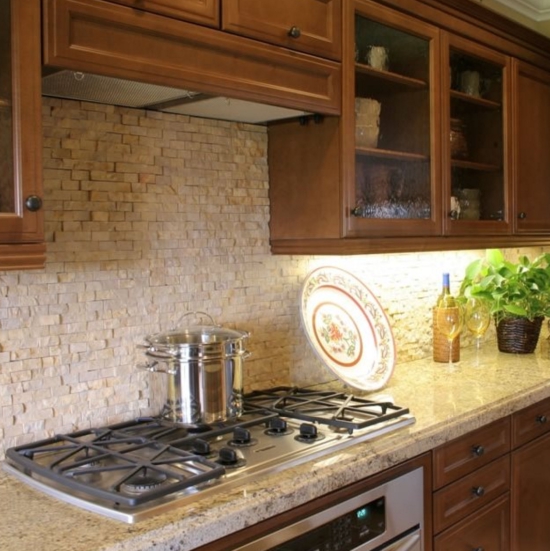 Featured: Puebla
If you're looking for a neutral mosaic that'll mesh well with any design, try Puebla. The split face tile made of onyx stone is an import from Mexico. With its subdued colors, you'll give your room a harmonious vibe with the blend of buttermilk, ivory, and hints of gold. Add this beige beauty to a kitchen backsplash or an exposed stone feature wall for a timeless look.
Mixed Travertine Splitface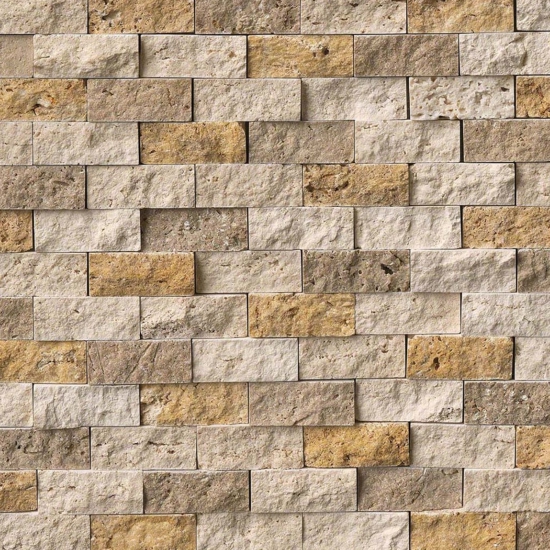 Featured: Mixed Travertine Splitface
Due to its rough finish and color variation, Mixed Travertine Splitface is a travertine tile with a rustic flair. The mosaic from Turkey includes a color mix of creams, golds, and browns. Install Mixed Travertine Splitface on an accent wall, fireplace focal point, or even an outdoor feature to add natural charm to any indoor or outdoor space.
Greecian White Splitface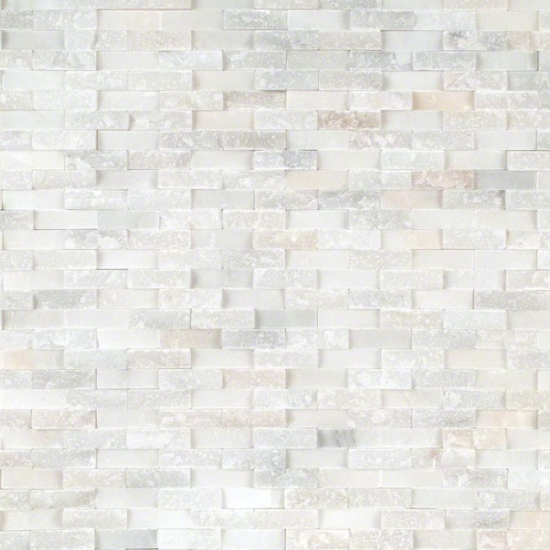 Featured: Greecian White Splitface
Love natural stone but long for a more luxe look? Go with Greecian White Splitface, a marvelous marble from China. The soft white tones along with the hints of grays and blushes, make this marble tile one to consider when creating a stunning backsplash, fireplace surround, or accent wall. With the dramatic raised texture, it'll elevate a contemporary design, and due to its slimmer silhouette, it'll bring a more modern look to a traditional style.
White Quarry Splitface
Featured: White Quarry Splitface
Searching for a natural stone that'll feel right at home in your contemporary space? White Quarry Splitface may be the mosaic you've been looking for. This off-white marble tile that comes from China features a honed finish that highlights the natural flecks, veins, and swirls. Since the color isn't too varied, it's perfect for someone who craves a monochromatic color scheme because the texture creates visual interest.
No matter what type of natural stone mosaic you select from MSI, the leading natural stone distributor, you'll be able to pair it perfectly with other tiles and products offered. In the end, you'll be able to design a peaceful retreat that'll have you feeling at one with nature.