Mosaic Monday: Subway Tile Shower Ideas For The Bathroom Of Your Dreams
June 24, 2017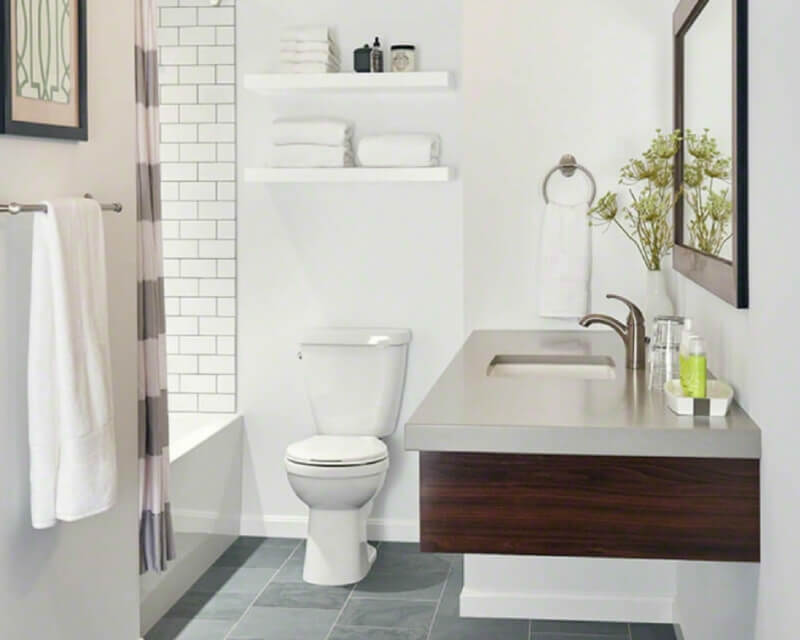 When it comes to your next shower upgrade, you have many exciting possibilities to choose from. And one way to give your shower surround a restyle is with subway tile. This classic design can be reinterpreted to give your shower a timeless look or a modern twist to the classic color and shape.
We know there are many to get you thinking about the stylish bathroom you've always envisioned. That's why we've selected some of our favorite subway tiles to give your space the unique characteristics it needs.
Pattern Play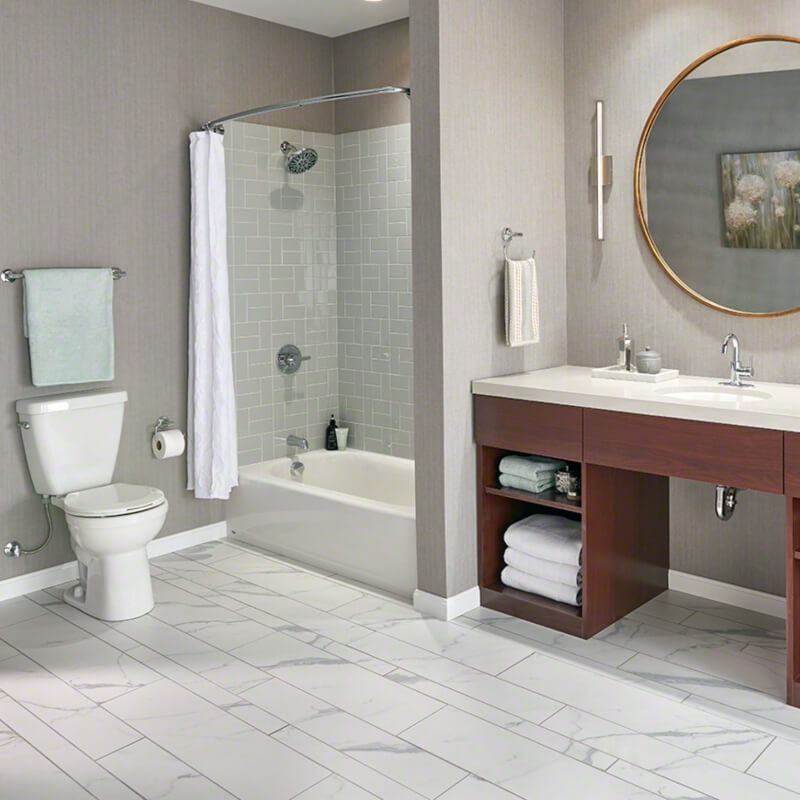 Featured: Gray Glossy Subway Tile 3x6
Just because you're choosing the historic tile doesn't mean you can't explore new layouts. This bathroom features Gray Glossy Subway Tile 3x6 in a crosshatch-like pattern. It brings new life to these 3x6 ceramic tiles and looks more modern thanks to its misty gray hue.
Larger Luxury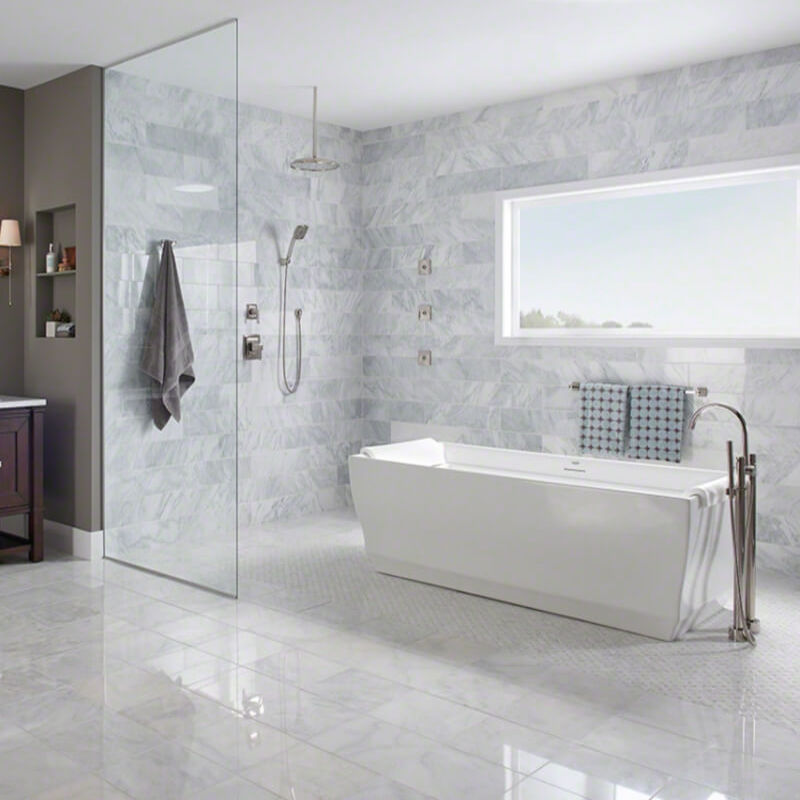 Featured: Arabescato Carrara Subway Tile 4x12
When you have a large space, it makes sense to install a larger shower tile so that everything looks to scale. With a spacious wet room concept like this one, you can create the ultimate in luxury with these Arabescato Carrara Subway Tile 4x12.
The white and grays in the marble tile scream high-end design, and we're guessing that this homeowner spends ample time taking showers and baths in this larger-than-life, spa-like space! Because who wouldn't?
Grout Goodness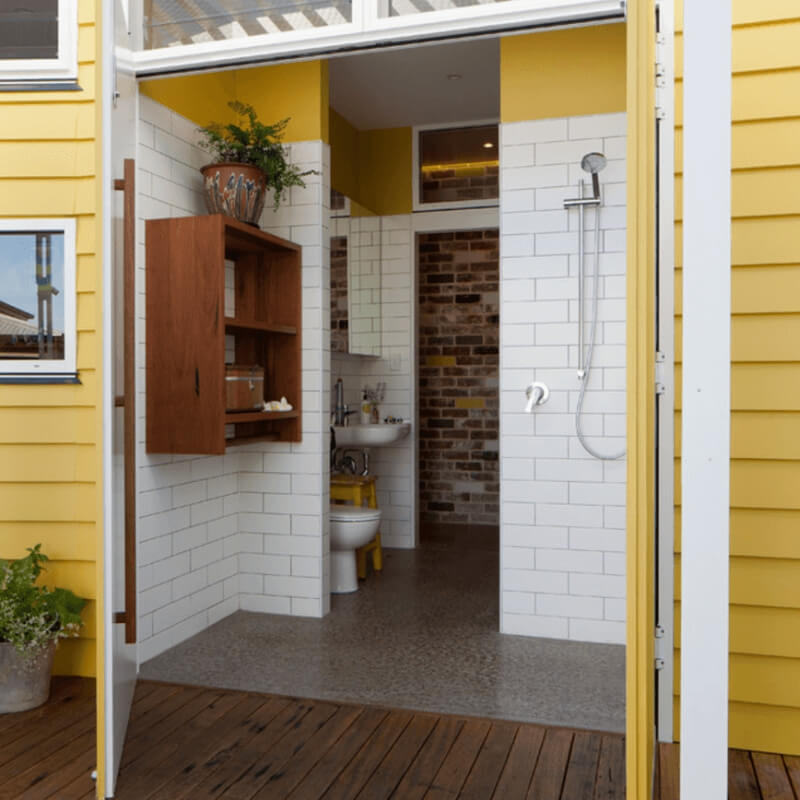 Recreate this look with MSI's White Subway 4x16 Tile (Photo Credit: Houzz)
While some outdoor bathroom spaces are conveniently accessible for days in the sun, they don't always get a lot of natural light. One way to brighten up your space is to feature elongated subway tile in the classic color.
White Subway Tile 4x16 are larger in size, and when paired with darker grout lines, it's given a subtle contemporary upgrade. This tight space looks bigger because the eye is carried throughout the bathroom thanks to the continuation of the wall tile throughout.
Sparkling Reflections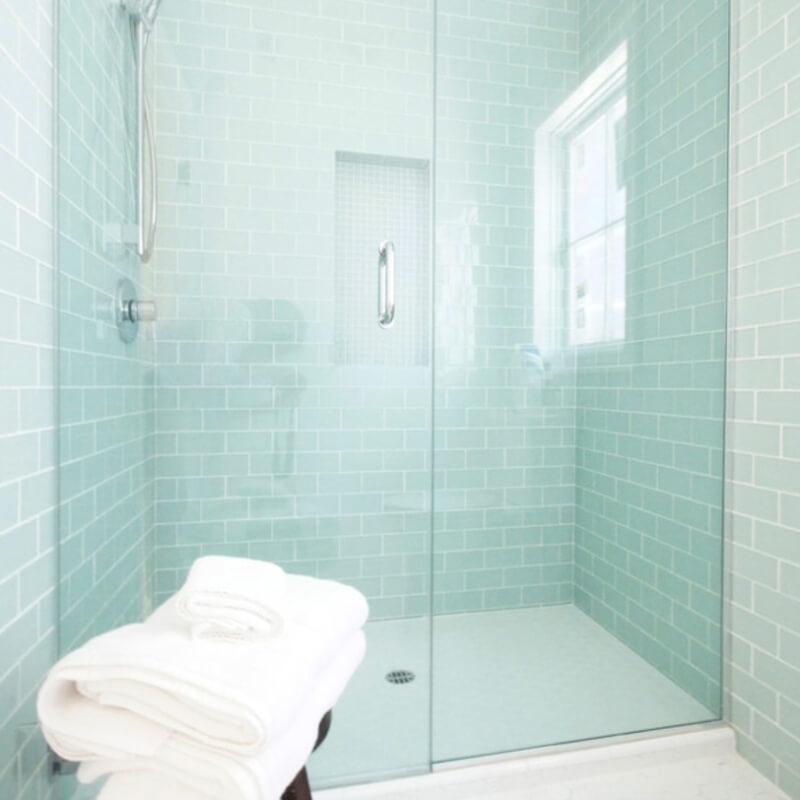 Create this look with MSI's Arctic Ice Tile 3x6 (Photo Credit: Houzz)
For a modern aesthetic, select a subway tile in a different material, such as a glass tile like Arctic Ice Tile 3x6. The 3x6 tiles give a sleek yet elegant look to this new bathroom with its white crystalline glass. The tinted shower doors bring out the icy coloring even more.
A 3-D Look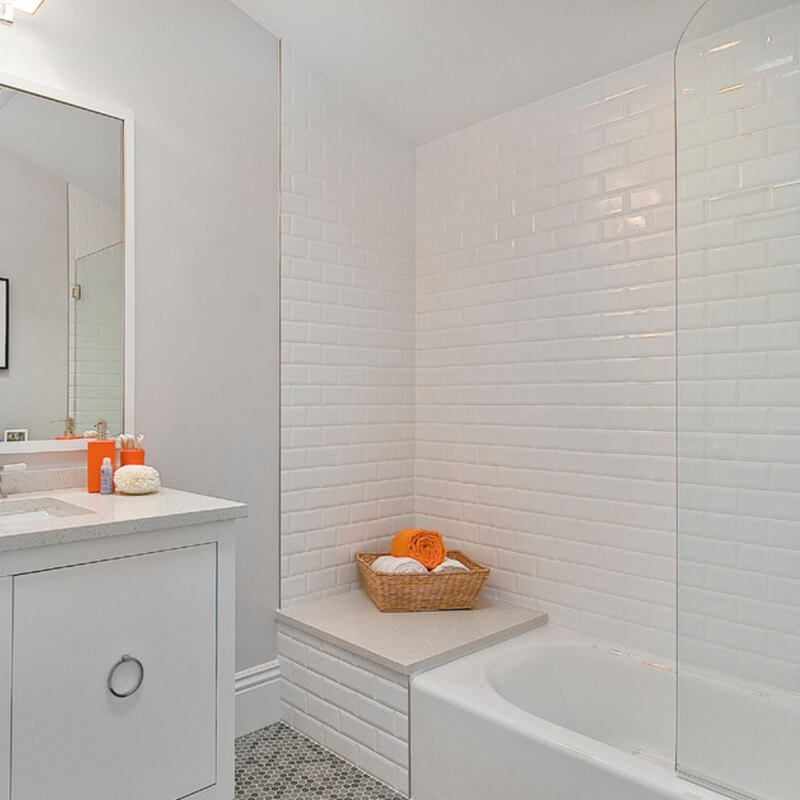 Get this look with MSI's White Subway Tile Beveled 3x6 (Photo Credit: Houzz)
Going with a traditional white subway tile will not only add classic style to your bathroom, but it will also give your shower a crisp, clean look. One way white subway tile is literally elevated from the original is with its beveled edges.
These glossy ceramic White Subway Tile Beveled 3x6 tiles give this contemporary bathroom just the right amount of dimension and interest without looking too modern for this simple design.
When you're ready to create the bathroom of your dreams, check out the entire subway tile collection from MSI. You'll be able to choose from high-quality materials like marble, glass, and travertine in a number of sizes, finishes, and colors.
And by utilizing MSI's bathroom visualizer tool, you can get even more inspiration for your horizontal or vertical installations. Go ahead and see what your bathroom could look like!