Outdoor Oasis: Extend Your Summer With Outdoor Fire Features
August 14, 2016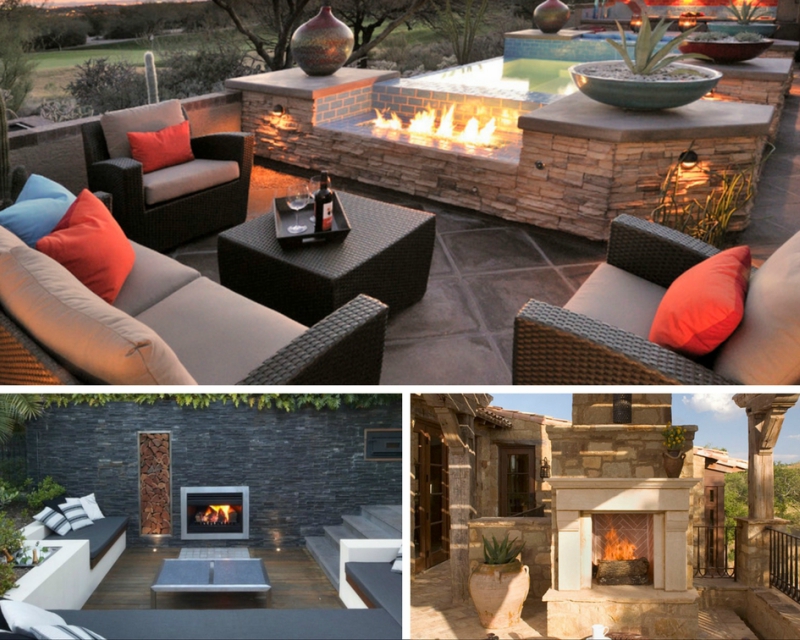 After a hot summer, what could be nicer than those cool, mellow autumn evenings spent outdoors on a patio? Add a stacked stone fireplace or fire pit, and the scene you're setting is just perfect for intimate entertaining, a family gathering spot, or a cozy evening for two. A well-designed outdoor fire feature does more than just provide heat, light, and ambiance – it draws you like a magnet, encouraging you to roast marshmallows, sing campfire songs, listen to the night song of the crickets.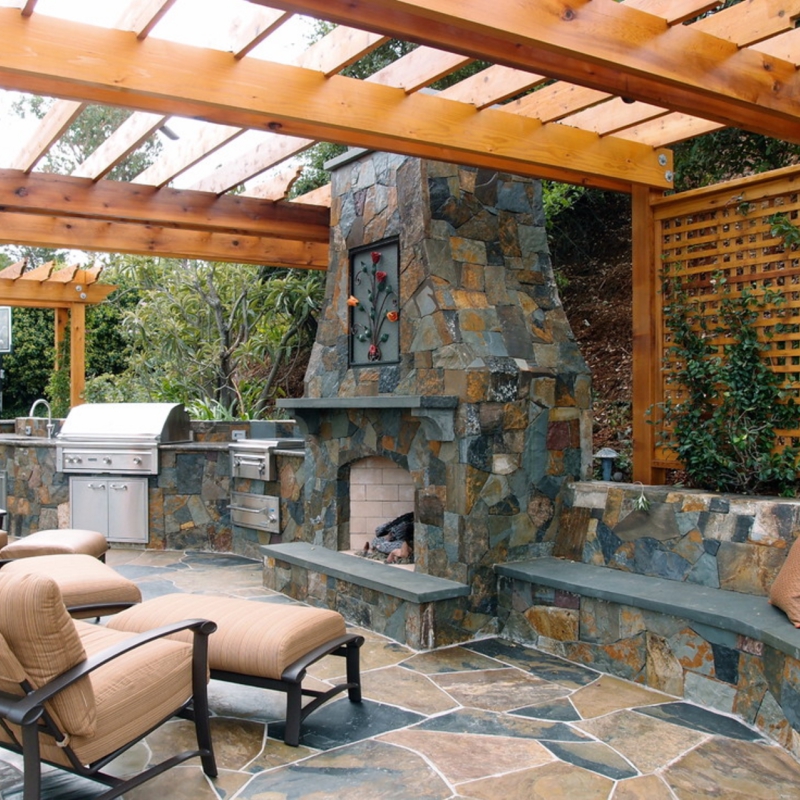 Here are some tips to consider when designing your outdoor fire feature, using natural and easy-to-install hardscaping materials from MSI.
Make sure there is plenty of seating. Fire features are gathering spots, so plan on being able to seat a crowd, because that's where everyone will want to be! Options include wooden benches, luxurious outdoor sofas, contemporary resin chairs, or even folding chairs for use in a pinch.
Consider installing additional lighting or even another heat source. The proper lighting can totally change the atmosphere around your fire feature – from bright lights for grilling to soft, ambient lighting to create a cozy glow or focus on a design feature. Also, if your outdoor space is large, your main fire feature may not provide enough warmth on a chilly evening. A patio heater can keep guests comfortable and extend the outdoor entertaining season.
Keep in mind the purpose for your outdoor fire. Will your fire feature be purely ornamental, or will you be using it for warmth and outdoor cooking as well? Does your outdoor living space have ample room for a large installation, or is a compact design better suited? Will you be burning firewood, or do you prefer the convenience of a gas flame? All of these considerations will impact your fire feature's design and complexity. For some great ideas on fire features and other installations, visit the hardscaping videos in MSI's Video Library.
Fireplace, fire pit, or contemporary fire fixture? Today's outdoor fire feature designs are nearly limitless. A traditional stacked stone fireplace, which can be installed in a full-height, architectural wall if desired – or can be a free-standing construct – can help delineate boundaries of your outdoor living space, creating an open-air "room." If you'd rather enjoy the view, or you're imagining friends gathered around in a circle around the flames, a round fire pit may be your best choice. Alternatively, contemporary fire fixtures can fit anywhere, even on tabletops.
MSI offers a great selection of hardscaping materials. Need some ideas? Visit our Hardscape Products page where you'll find options for fire features, and also travertine pavers, walls, flagstones, pool copings, and more. Just a few to start with: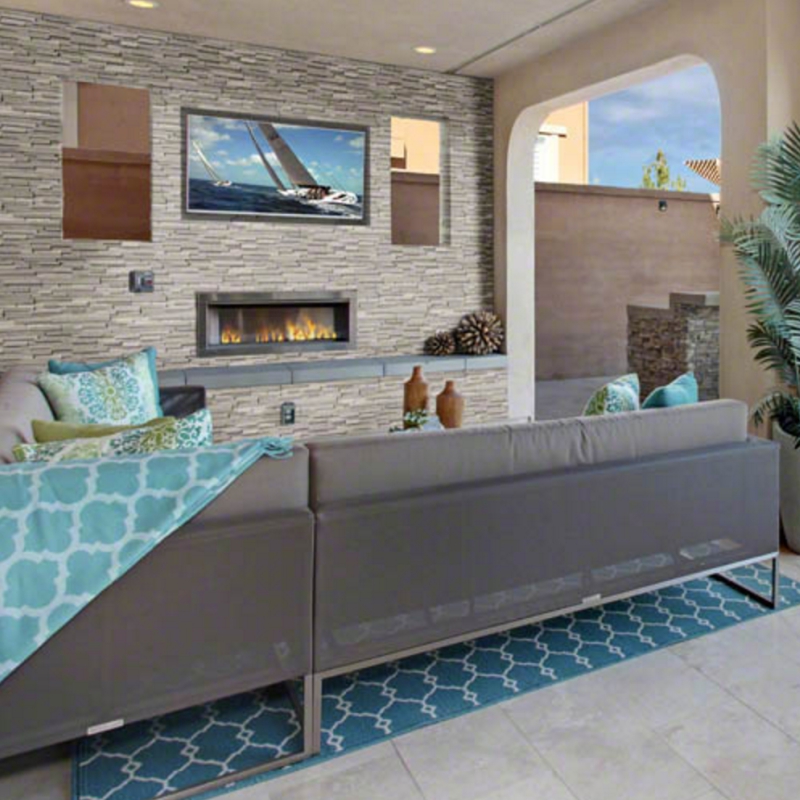 Featured: White Oak 3D Honed Stacked Stone
White Oak 3D Honed Stacked Stone Veneer panels feature off-white natural marble, and their varying sizes offer depth and dimension – perfect for capturing highlights and shadows of flickering firelight. Matching corners finish off every project perfectly.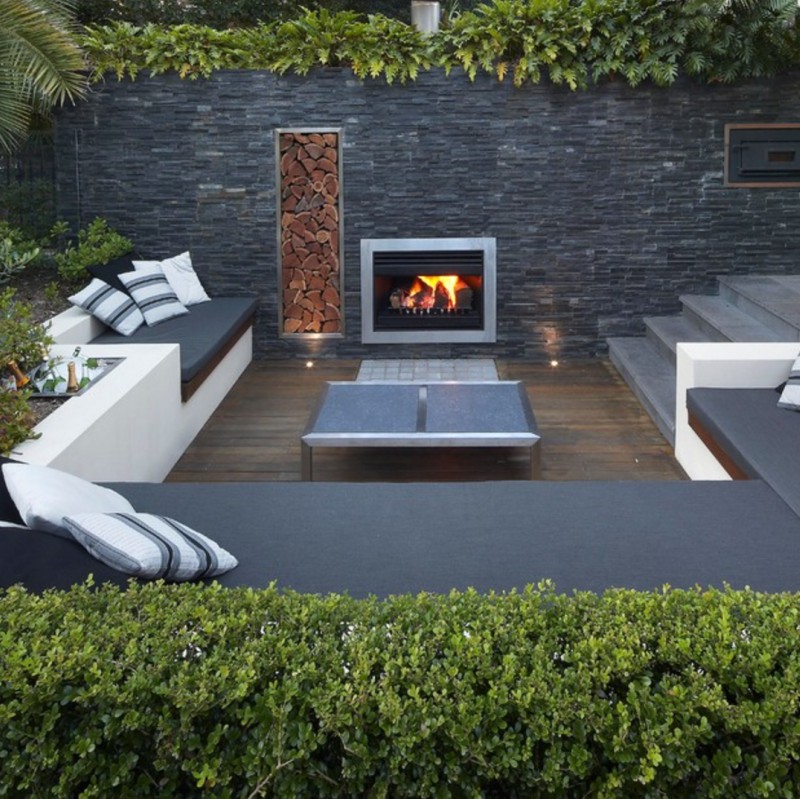 Featured: Charcoal Rust Stacked Stone
Charcoal Rust Stacked Stone panels also add depth and dimension with their staggered-depth split-face slate tiles. Their charcoal gray hues are accented with random pieces of rusty gold. Great for dividing walls, planter boxes, and of course, your outdoor fireplace.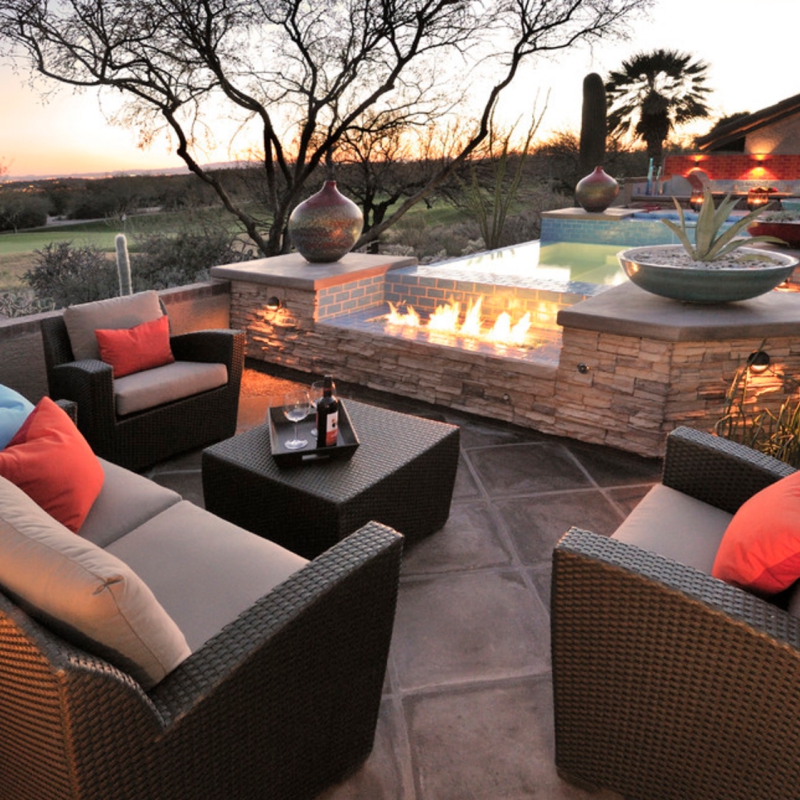 Featured: Golden Honey Quartzite
Golden Honey Quartzite ledger panels include varying hues of white, buff-gold and taupe. Magnificently neutral, this natural stone product is easy to install and great for outdoor kitchens, walls and dramatic exterior features.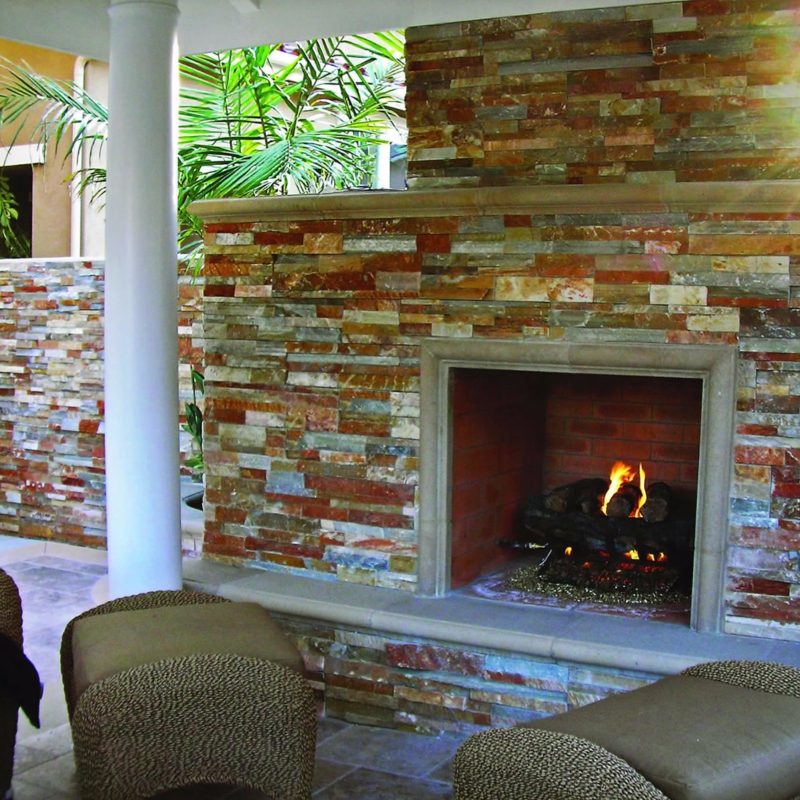 Featured: Golden White Stacked Stone
Golden White Stacked Stone delivers dramatic color variation in split-face natural quartzite. The color scheme: gray, gold, cream, and rusty brick-red. Perfect for giving your outdoor fire feature a casual feel, inspiring you to add colorful furnishings and flora.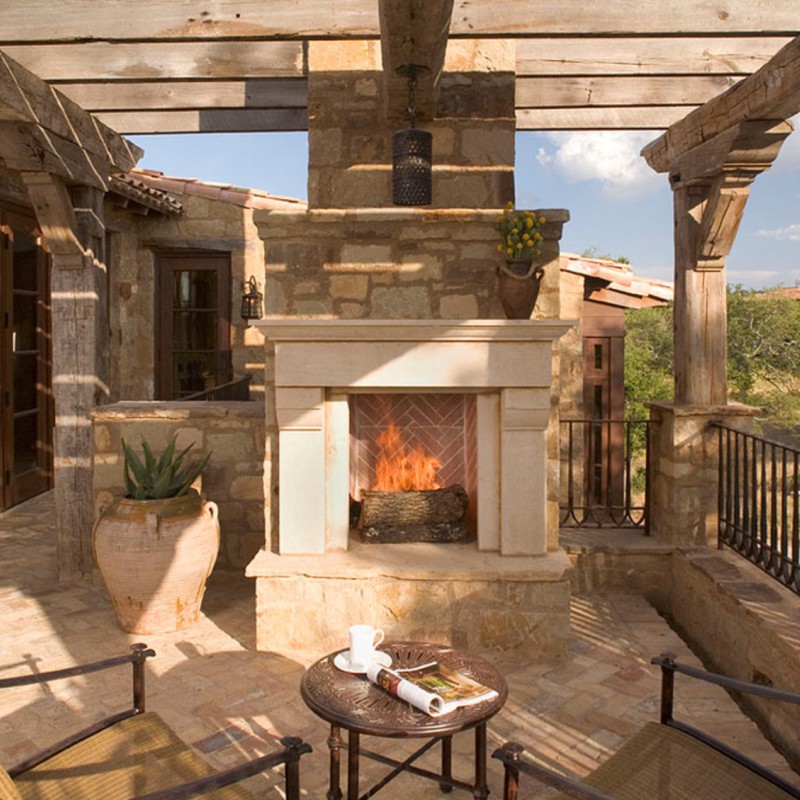 Featured: Sonoma Valley Thin Veneers
Sonoma Valley Thin Veneers are an easy way to blend your outdoor living space harmoniously with nature. Crafted from split-face sandstone, they have the character of natural stone, are durable and ideal for installation just about anywhere, even fire pits and water features. Outdoor fire feature creates a phenomenal focal point for your outdoor living space, increasing your home's resale value. But then again, once it's installed, why would you ever want to move away?
An outdoor fire feature creates a phenomenal focal point for your outdoor living space, increasing your home's resale value. But then again, once it's installed, why would you ever want to move away?