Outdoor Oasis: Upgrade The Lawn With Hardscape
January 04, 2017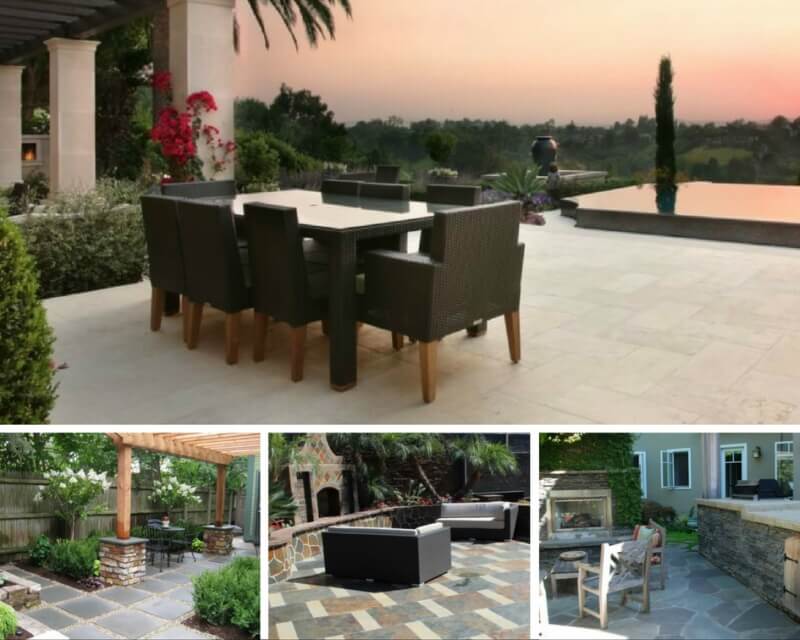 "I can't wait for the weekend so I can mow the lawn again," said no one ever. Today's busy homeowners are opting for a lawn alternative such as hardscape that not only saves time when it comes to maintenance, but also saves money. No more cash outlay for a lawn service for seasonal care, no more "weed and feed" at the hardware store, no more professional landscapers to keep your greenery neat and tidy.
Also, especially in areas that experience summer drought, xeriscaping is a hot trend – arranging your outdoor spaces with plants that need little water, and eliminating grass altogether. Hardscapes with pavers from MSI look beautiful year-round and need little maintenance, creating luxurious outdoor spaces ready for entertaining or just relaxing.
Buffalo Grey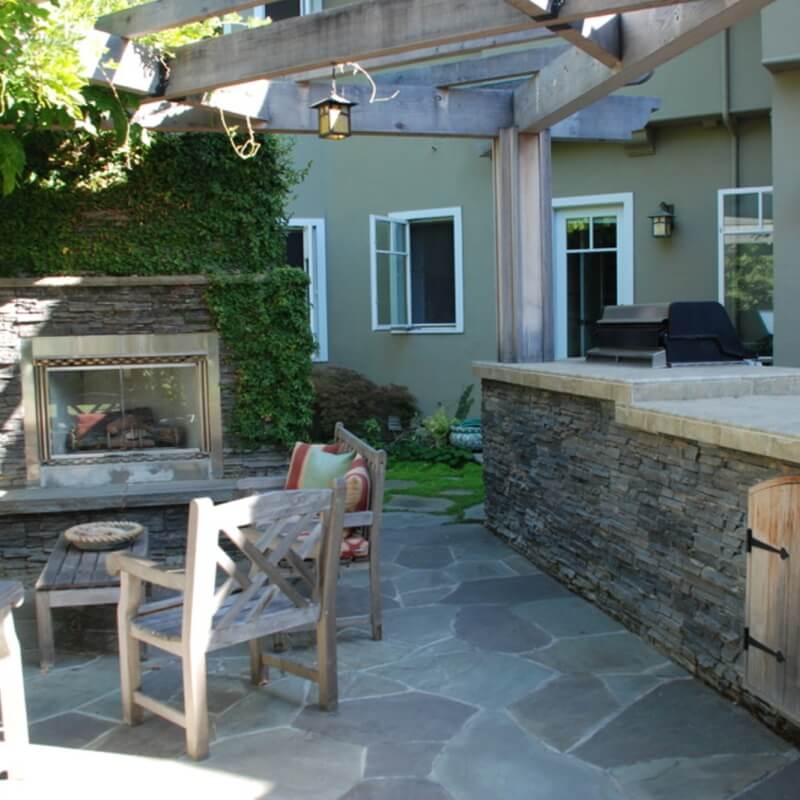 Featured: Buffalo Grey Flagstone
Natural cut quartzite flagstone pavers in shades of gray, accented with gold and white, create a casual elegance when arranged in a pattern of random shapes and sizes. A large patio with Buffalo Grey Flagstone may be used in a hardscape design to replace all or part of a lawn, with strategically placed greenery to provide the illusion of a lush, natural landscape. Build your own cozy, cool shady nook.
Mocha Natural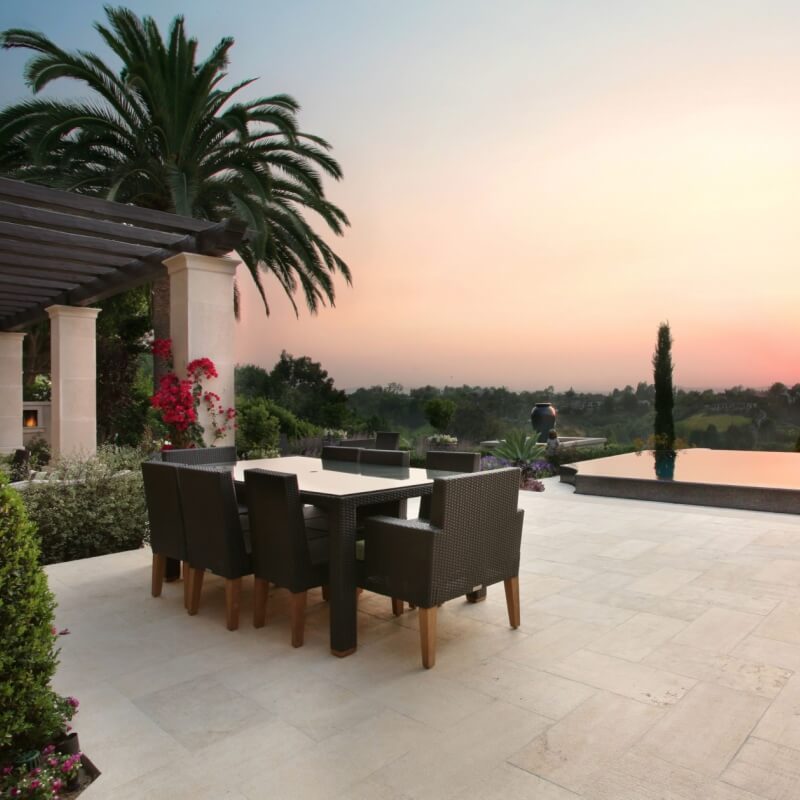 Featured: Mocha Travertine Pavers
Mocha Travertine Pavers are available in 6" x 6" and 6" x 12" sizes, just right for creating a variety of appealing patterns to lend dimension to the installation. Kits are available so you know you'll get just the right number of each size tile. The pale beige with subtle patterning is cool underfoot, perfect for a sun-drenched patio even in a hot climate.
California Gold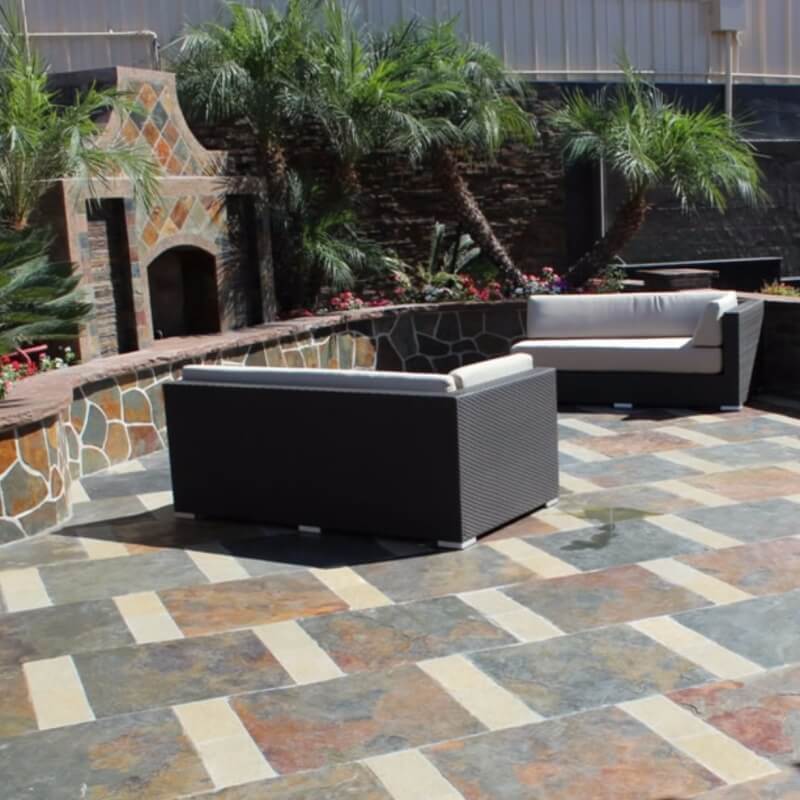 Featured: California Gold Slate Pavers
With the dramatic color variations and textures in California Gold Slate Pavers, you'll never miss the lawn; in fact, you'll be tempted to eliminate it entirely in favor of a large, boldly patterned patio. This slate tile features shades of gray and rust, with accents of gold and a greenish tinge. Each tile is different, and with several different sizes you can be as creative as you dare.
Black Polished Pebbles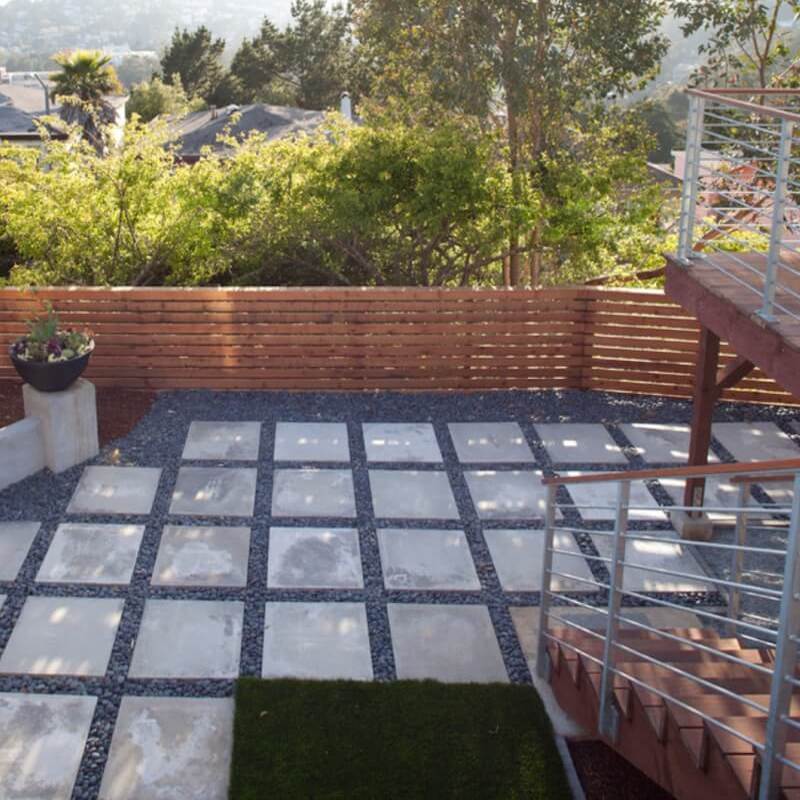 Featured: Black Polished Pebbles
You have several choices for filling the space between pavers, such as sand, gravel, ground cover plants, or grass. We suggest Black Polished Pebbles, because who wants to weed or mow their patio? These fine, glossy pebbles are reminiscent of the pebbles that wash up on the beach, adding character to your walkway, patio, or courtyard. They keep weeds from ruining your outdoor installations -- and your weekend.
Quarzo Gray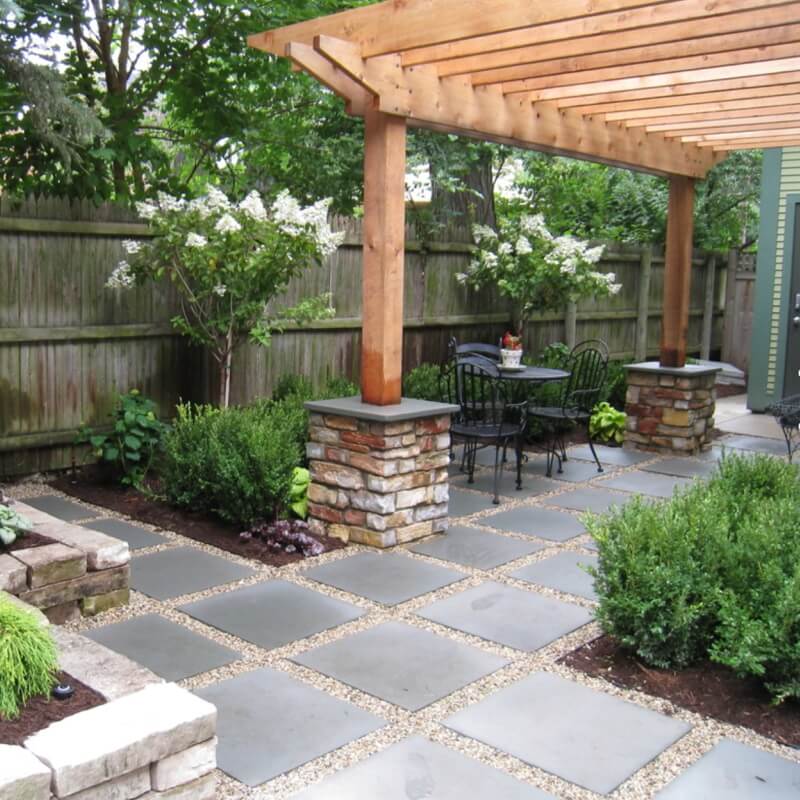 Featured: Quarzo Gray Porcelain Pavers
Manufactured porcelain pavers such as Quarzo Gray Porcelain Pavers make it a breeze to install precise hardscape designs, because they are uniform in size and shape. These durable gray pavers feature subtle diagonal patterning with accents of darker gray, beige, and soft white, with enough variation between each tile to look like natural stone. These glazed, matte pavers are available in 24" x 24" or 13" x 24.
Hardscape is the key to successful no-lawn or minimal-lawn yards. With MSI's selection of pavers, you can let your imagination go wild as you contemplate your own personal outdoor living space. Create a backyard that is beautiful, functional, and lets you get right to the fun during your leisure time instead of doing yard work all weekend!