Marble Look-A-Likes With White Quartz Countertops
April 15, 2019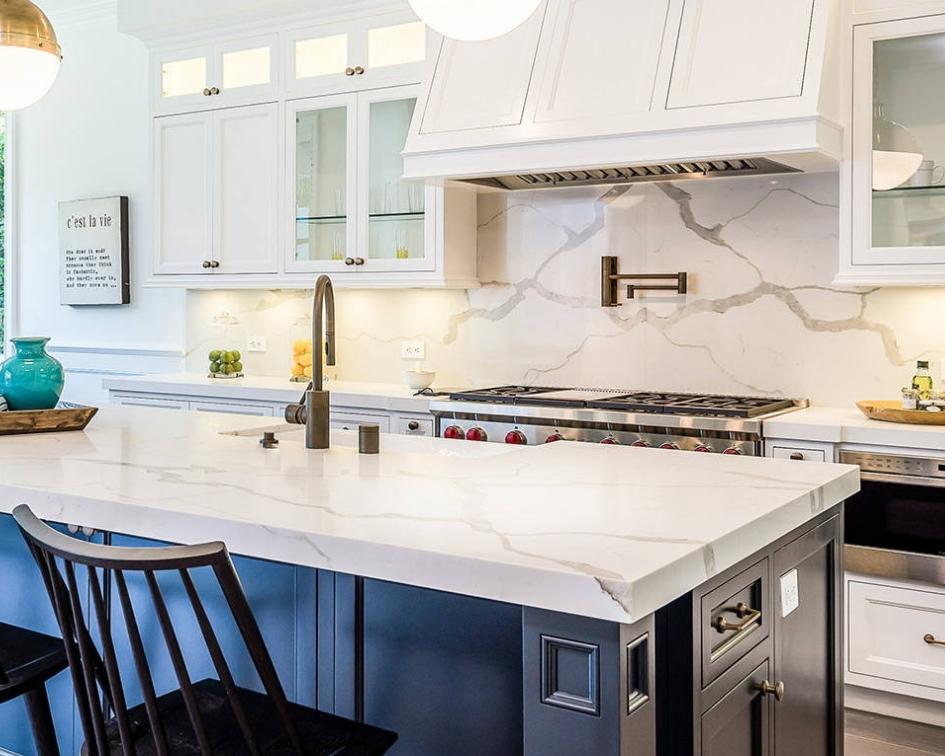 You're building your dream home or renovating your current home to reflect your personality and elegant sense of style — and dreaming of a beautiful, classic marble countertop.
Marble countertops have been in vogue for generations and often feature prominently in home-décor magazines. But what might surprise you is that many of the "marble" countertops you see in magazine spreads or on Pinterest aren't really marble at all, but a marble lookalike: white quartz countertops.
Marble-look quartz is old news; it's been available for many years. But today's contemporary quartz countertop patterns from MSI are better than ever — realistic, durable, easy-care, and an excellent value.
Calacatta Naples Quartz
One of the reasons homeowners choose marble countertops is that it's a one-time investment — it will last a lifetime and even beyond, like a beloved heirloom. It's timeless and versatile, will never fall out of fashion. But a top-quality marble look quartz countertops like Calacatta Naples are also a lifetime investment! Even better, quartz is more likely to retain its like-new beauty over the decades because of its resistance to stains, etching, and damage.
Calacatta Ultra Quartz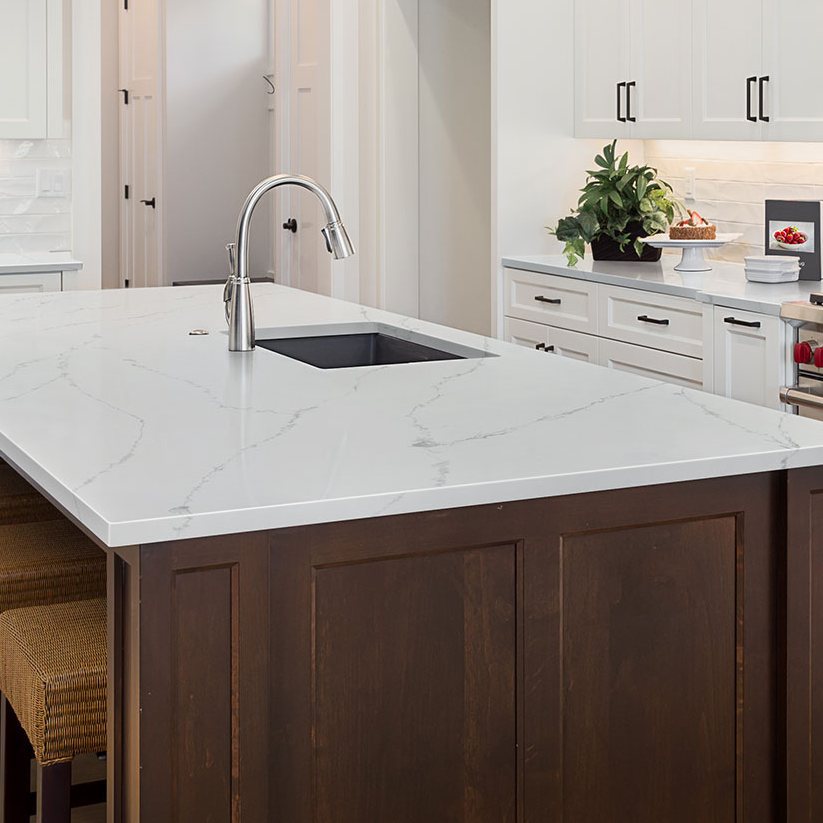 Featured: Calacatta Ultra Quartz
We all want a clean, hygienic kitchen. If this is one of your top priorities, and you'd rather be enjoying your kitchen than scrubbing it, quartz has the advantage. It's completely nonporous, which means even bright white quartz countertops like Calacatta Ultra do not need regular sealing to resist bacteria and other contaminants. In fact, quartz countertops are so easy to keep thoroughly clean that they are certified kosher. MSI's quartz also comes with a lifetime warranty.
Statuary Classique Quartz
Luxury countertops like marble and granite are known to increase the value of a house, for a variety of reasons that contribute to its upscale cachet. A marble-look quartz such as Statuary Classique provides the same benefit because it is a high-end countertop option that looks just as beautiful as it is durable.
Cashmere Oro Quartz
Many people think of quartz countertops as an ideal fit for modern, contemporary décor. This is especially true for those with subtle patterning. However, marble-look quartz such as Cashmere Oro can easily fit in a more traditional home; it all depends on the edge finish you choose, and the rest of the décor.
Calacatta Vicenza Quartz
As much as we love marble, there are places it isn't an ideal choice, such as busy family kitchen workspaces and bathrooms. Keeping a white marble countertop free of stains and damages in environments like these requires diligence and constant maintenance. Calacatta Vicenza quartz is just one example of a pristine white marble look that can go anywhere, worry-free.
If you've never considered marble as part of your decorating plans, perhaps because of its reputation for being difficult to maintain, MSI's marble-look quartz countertops open up a new world of options. Visit MSI's web galleries to see the marble-look quartz colors shown here as well as many more, and find out why marble aficionados are crossing over to quartz with zero regrets.
More On White Quartz Countertops
Enhance Your Home with White Quartz Countertops
Check Out the Many Looks of White Quartz Countertops
What Are the Benefits and Drawbacks of White Quartz Countertops?
How To Keep Your White Quartz Countertop Stain Free
Are White Quartz Countertops More Expensive Than Marble?