Current Obsessions: Greige - The Newest Quartz Countertop Color
December 18, 2015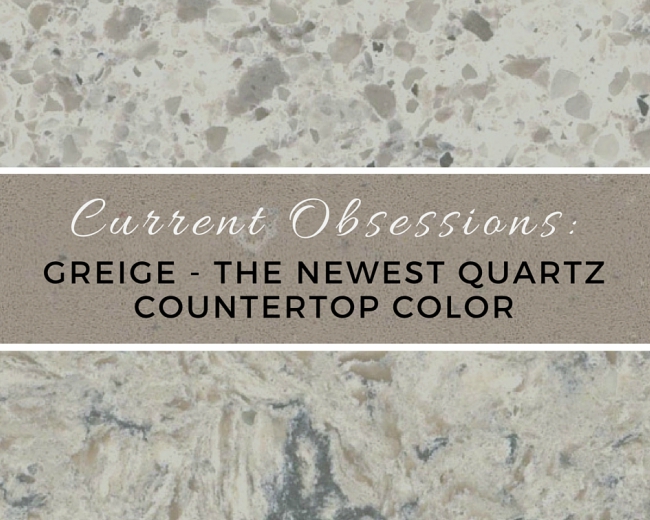 Is it gray? Is it beige? Neither — or both; it's "greige." You can't get any more neutral than greige, which is more of an attitude than an actual color. It's the perfect choice for a quartz countertop because compliments everything else you could want to add to your home décor. From glossy black to matte white, rustic woods, bold colors or even pastels, you can count on greige as a coordinating hue. And since a quartz countertop is a long-term commitment, there's zero risk should you decide to re-do your kitchen, or even sell your home to people with different taste in décor.
Iced White™ Quartz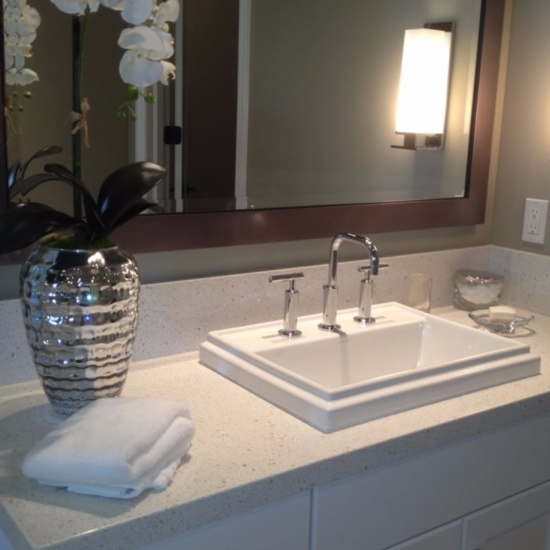 Featured: Iced White Quartz
With it's subtle and relatively uniform speckles, Iced White Quartz is a polished and durable granite in slab form that is ideal for kitchens, baths, and even flooring. This cream quartz is easy to care for and appropriate for commercial settings as well as residential. This color is ideal for classic designs, or as a counterpoint to bold patterns where other materials with stronger variegation would clash. It is available in prefab quartz designs, which make installation a breeze.
Romano White™ Quartz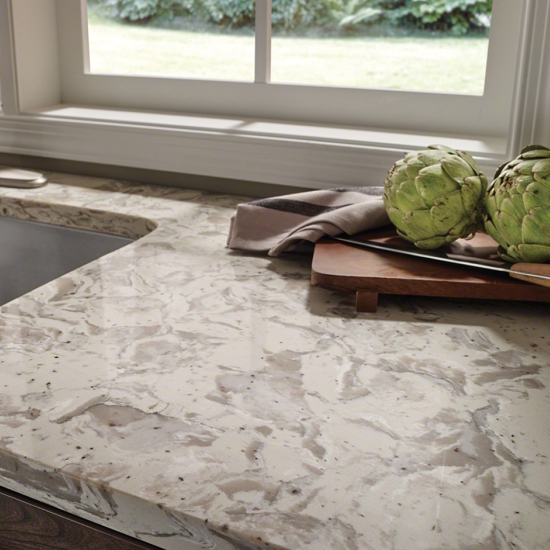 Romano White Quartz
Looking for a livelier pattern? Romano White Quartz features dramatic variation in white and gray tones, accented with darker lines and speckles. Also a classic look, it works great for kitchen counters and backsplashes, bathrooms, or accent walls. It is available in large slab form and shaped as needed to just about any design you have in mind.
Antico Cloud™ Quartz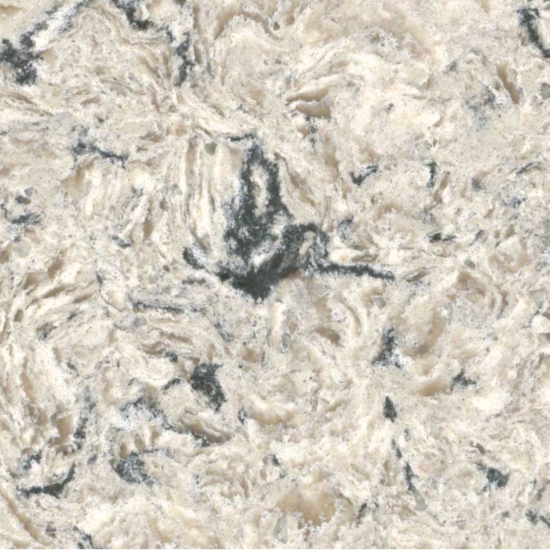 Antico Cloud Quartz
If you love the look of natural stone, you are going to adore Antico Cloud Quartz. It brings the subtle swirls and variations of dark gray, white, and taupe quartz that you love in natural stone, but is much easier to care for than other surfaces. Use it for backsplashes, counters, walls, flooring — anywhere you would like a surface that is polished and water-resistant.
Peppercorn White™ Quartz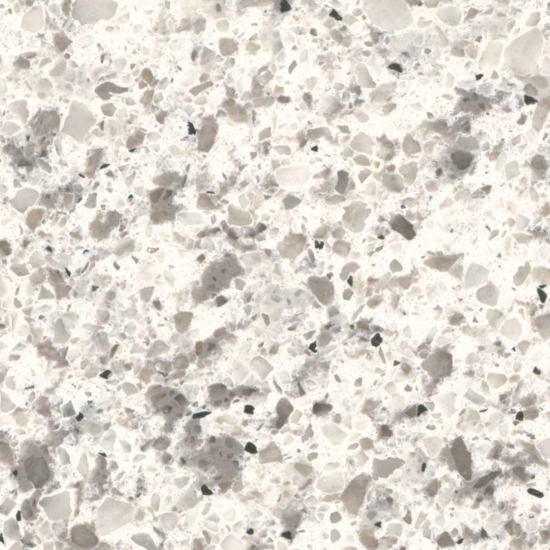 Peppercorn White Quartz
Love the clean, breezy feel of a polished white surface, but prefer a little more visual interest? Peppercorn White is a contemporary quartz offering soft white hues "peppered" with warm, variegated gray. The cross-cut, embedded crystals add an air of sophistication to any surface, blending well with a variety of decorating styles: from retro to industrial, from country to shabby-chic.
Fossil Taupe™ Quartz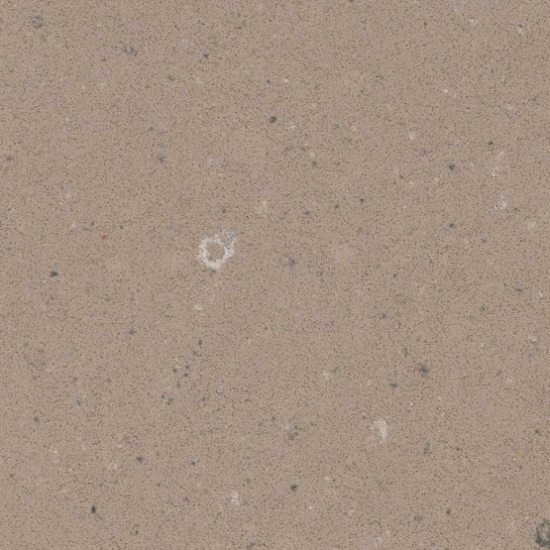 Fossil Taupe Quartz
Fossil Taupe Quartz is a mid-tone material, featuring subtle freckles of darker gray and lighter beige for visual interest. It's the perfect choice for smaller rooms, as the patterning does not overwhelm the space or clash with other design elements. Polished, easy-care and versatile, as with every other quartz, it is appropriate for counters, backsplashes, walls, flooring, and kitchen islands.
Versatility is the hallmark of these five greige quartz varieties. Not only do they work with just about any type of design you have in mind, from the rustic, vintage or country to the contemporary and streamlined, they also can be used in imaginative ways. Ideal for your kitchen or bathroom countertop, a quartz slab can be fabricated as needed to fit any size or shape. Alternatively, try a pre-fab design for quick, easy and inexpensive installation. It's virtually impossible to find anything that pleases everyone, but the greige quartz looks from MSI come close!
Read More About Quartz Countertop Colors and Styles:
Beautifully Beige Quartz
High Style Monochromatic Quartz Countertops
Bathroom Beauties with Quartz Countertops
The Most Timeless Quartz Countertop Colors
Dreamy Beige Quartz Countertops
Sophisticated and Sparkling Quartz Countertops