Stacked Stone Is The Sleekest Way To Redo Each Room
November 29, 2018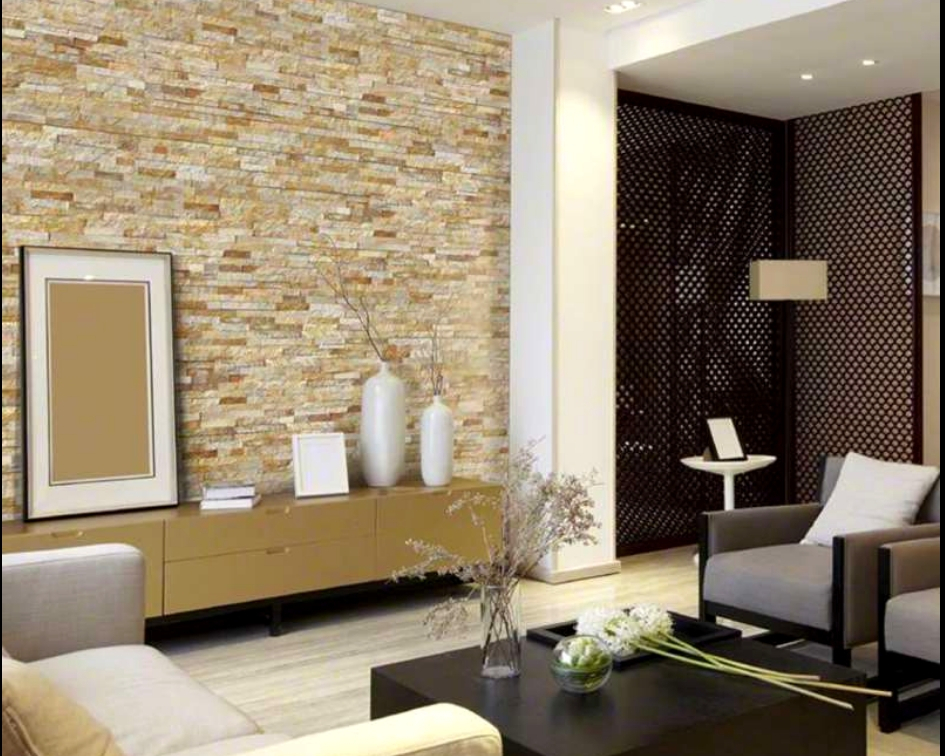 In terms of home decor, "sleek" means modern, streamlined, and elegant. With this in mind, stacked stone may not be the first thing you think of adding to a room. However, today's interior designers are doing just that!
If you thought stacked stone was just for fireplaces or rustic looks, think again. There's a huge variety of stone veneer ledger panels to choose from, from rough-cut split-face stone to smooth, matte honed finishes — in every color from creamy white to ebony, and crafted from several different types of stone.
"Sleek" can also refer to the stacked stone's function within a home design. Installation is sleek — panel format with pre-assembled stacks and pre-made inner or outer corners make installation a breeze. Create dramatic stone accent walls, backsplashes, even shower surrounds that make you feel like you're being pampered in an upscale spa.
The material used in MSI's stacked stone panels is sleek, too, because it's the real thing, not an imitation. Other stacked stone panels are made from molded or faux stone, but MSI's are 100% real stone in its natural state. All of the subtle color variation, veining, and even sparkle are preserved and showcased.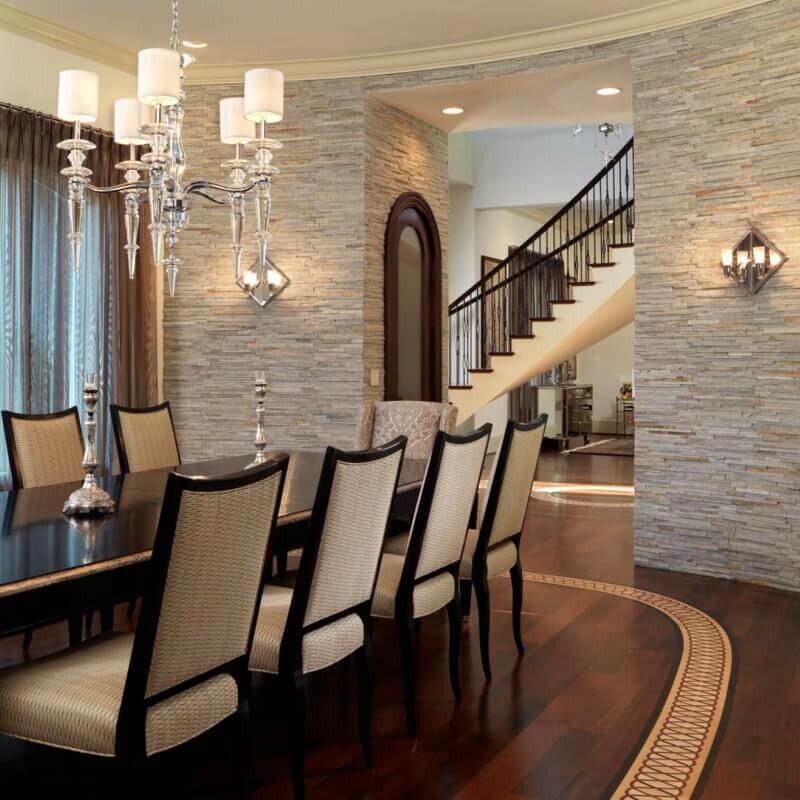 Get this look with MSI's Arctic Golden Stacked Stone Ledger Panels (Photo Credit: Houzz)
You'll find the care requirements of stacked stone pretty sleek too! If used outdoors where it's exposed to the elements, as a kitchen backsplash in place of wall tile, or in wet places like a shower or tub surround, it's recommended that you apply sealer on a regular basis. All natural stone is porous unless protected by sealer. It's an easy process, though, and once it's done, you're all set! As long as installation is done correctly, you can splash with confidence. Many interior walls need no maintenance at all.
Another feature that makes stacked stone "sleek" is its amazing design flexibility. Homeowners can choose a variety of materials — travertine, quartzite, marble, slate, and more — in different finishes such as honed or split-face to suit their tastes. MSI even has multi-finish stacked stone panels, which allow you to enjoy the best of both for a look that's unique and stylish.
You can create a sleek, contemporary outdoor living space as well with stacked stone veneers. It can be used for hardscaping, creating garden barriers or facing exterior walls of the home. MSI's ledger panels can do much more, though! Use them to create a stylish, cozy outdoor fire feature such as a fire pit or free-standing hearth. Cover an entire wall with stacked stone ledger panels to add a resort-like feel to your three-season room or covered patio. You'll love how easy it is to create perfect, professional corners anywhere you need them.
No matter where you use ledger panels, you can be confident that they will stand the test of time. The warmth and character of natural stone never goes out of style!
/hardscape/thin-veneers/