Tips From The Trade: Types Of Countertop Finishes
February 10, 2017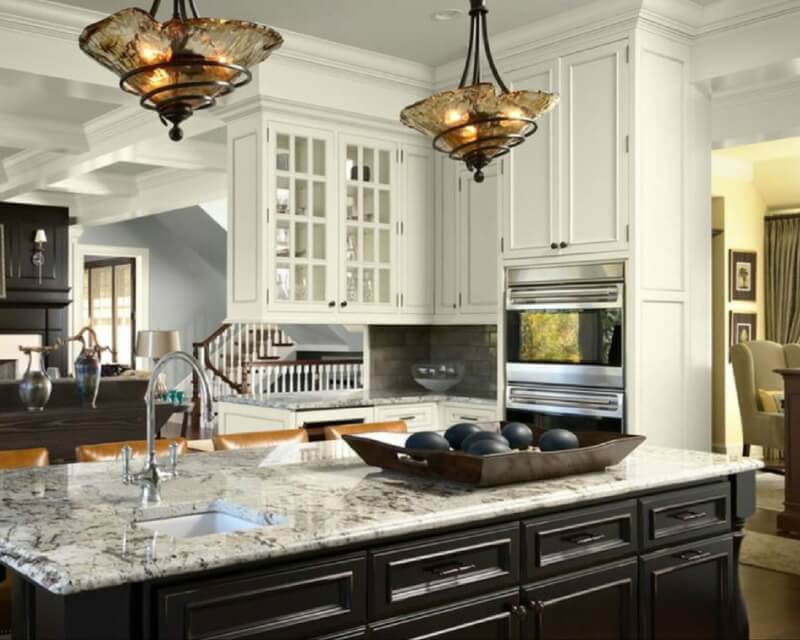 (Photo Credit: Houzz)
With so many options out there, choosing your perfect granite or marble countertop can be a challenge. And if the hundreds of color and style options weren't enough to wade through, now you also need to choose your countertop finish.
Many people don't consider the alternative finishes to the typical polished, but there are also honed and leather finishes. To simplify your decision, in this post, we will review the different types of finish options for your countertops, and the advantages of each.
Polished Finish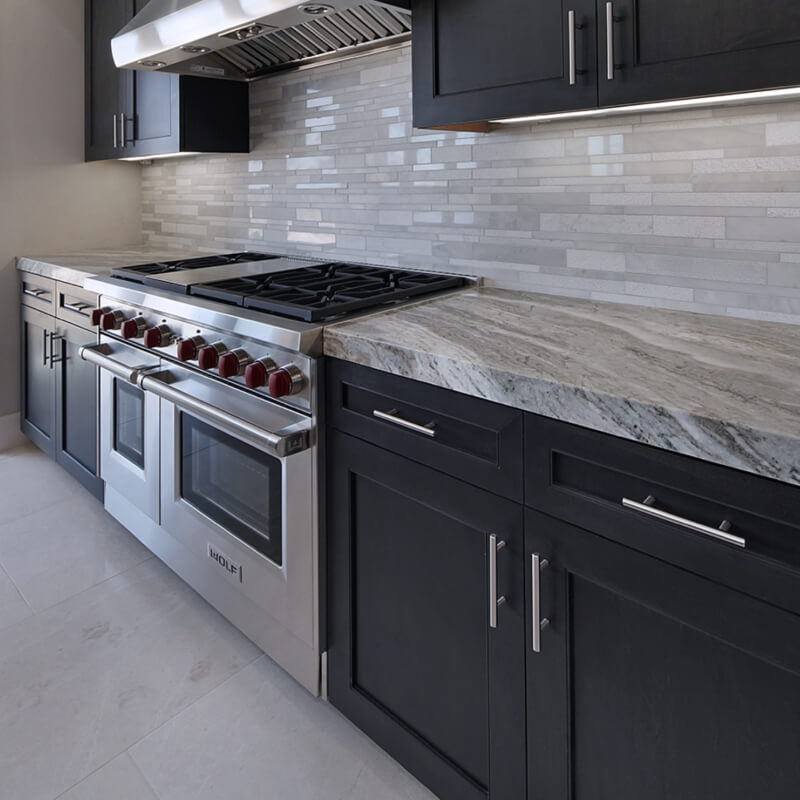 Featured: Fantasy Brown Marble
Polished finishes are the most popular finish, particularly for a granite countertop. This is because a smooth, shiny surface brings out the richness of color and detail of the stone. Even a plain black granite countertop looks luxurious and stylish with a polished finish.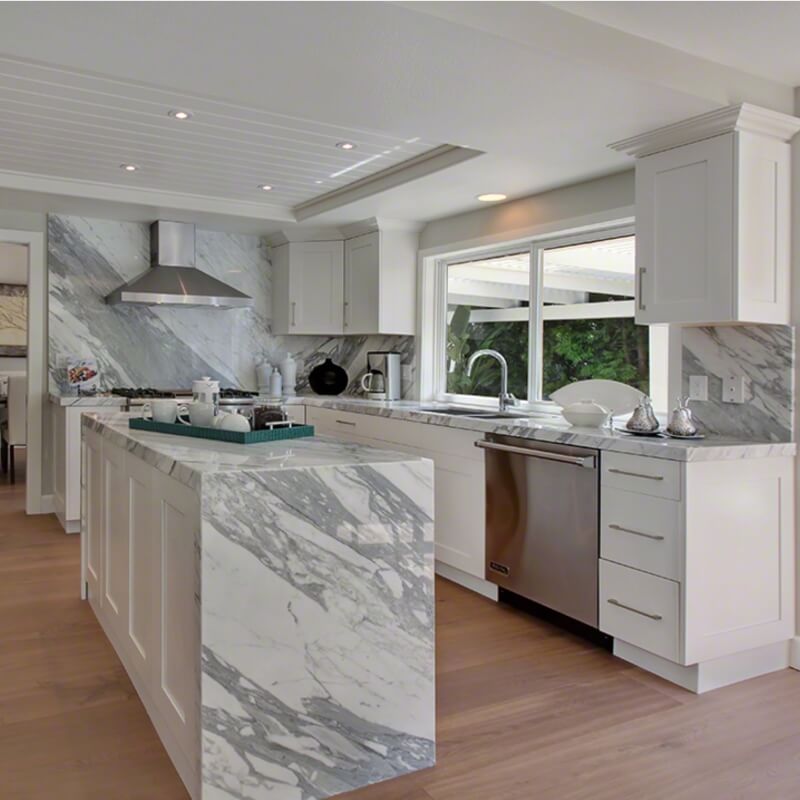 Featured: Volakas Marble
Polished granite also requires a seal to make it stain proof, but the seal does need to be reapplied regularly. Even so, many homeowners like the easy wipe-ability and high sheen of a polished finish.
Honed Finish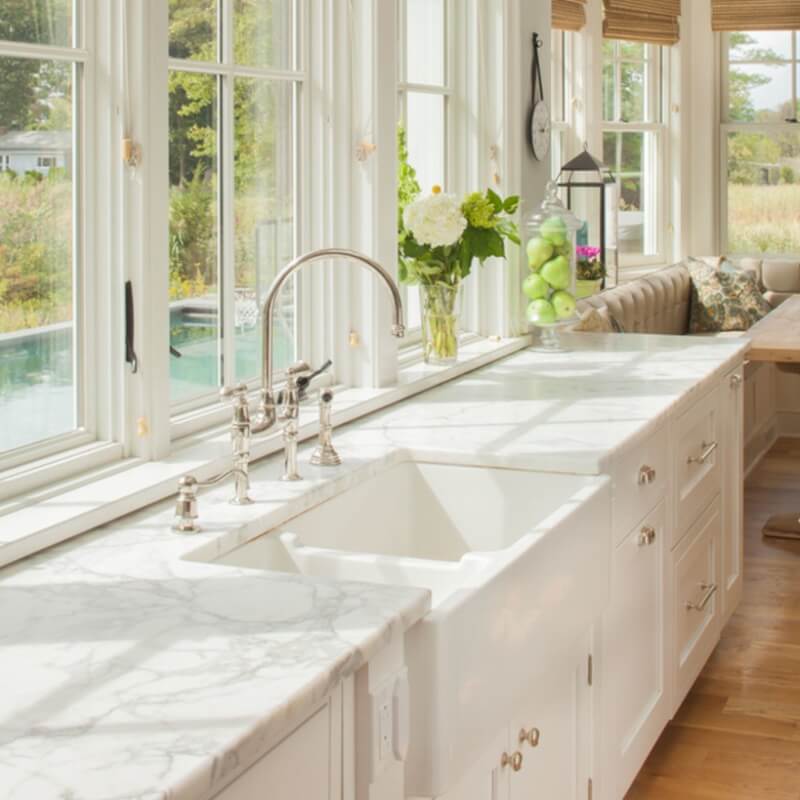 Featured: Calacatta Gold Marble (Photo Credit: Houzz)
Honed finishes are starting to gain in popularity as design trends embrace a softer, more natural look. A honed countertop offers a matte finish that softly reflects light with a smooth, satiny feel. This finish can be a great option for heavily used kitchens, as it doesn't show scratches as easily as a polished finish.
However, honed countertops do need to be sealed and resealed slightly more often than polished counters. A honed finish is a classic, elegant choice for marble countertops. This is because a honed finish doesn't detract from the delicate veining and contrast of marbles such as the ever-popular Calacatta Gold Marble.
Leather Finish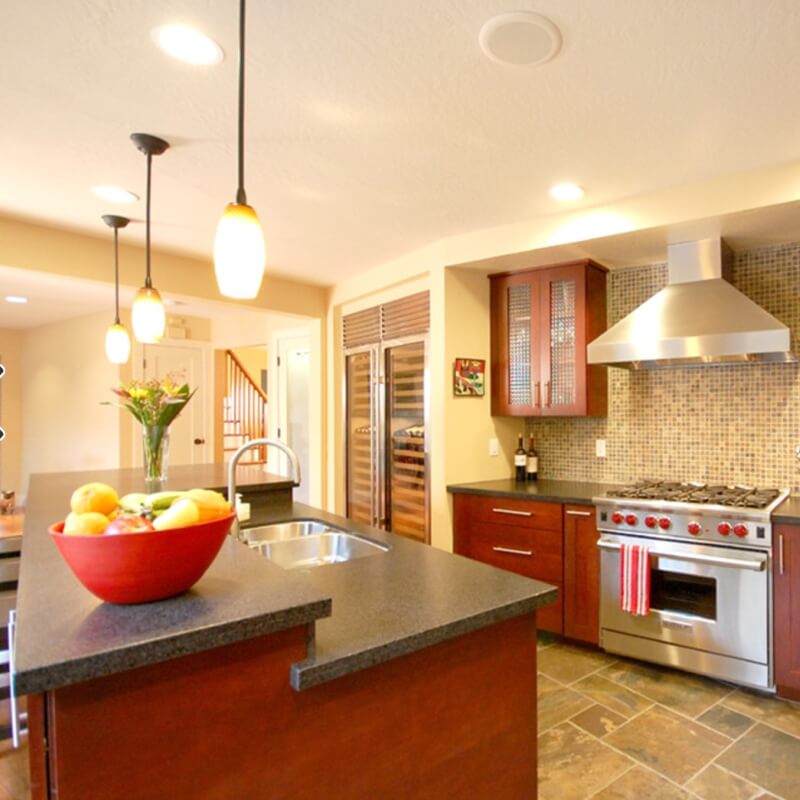 Featured: Cambrian Black Granite (Photo Credit: Houzz)
Finally, we have a leather or brushed finish, which is a matte finish with a velvety, textured appearance. Unlike polished or honed, brushed finishes don't typically reflect any light, offering the stone slab in a more natural state.
This finish is seen less frequently than honed or polished countertops, but is becoming more popular with homeowners who want a rustic yet high-end look. Leather finish stone countertops are especially well suited to outdoor and high-traffic spaces because they don't show scratches or smudges easily, and offer traction for areas exposed to the elements.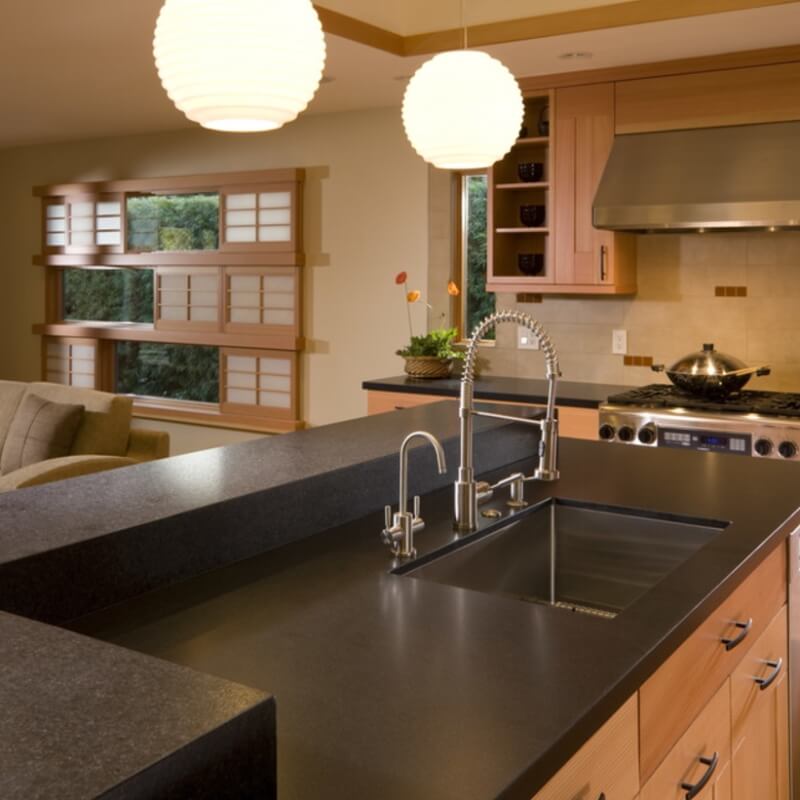 Featured: Ubatuba Granite (Photo Credit: Houzz)
Whether you choose a brushed, honed, or polished finish, MSI has hundreds of options to help you choose the perfect countertops for your home. Check out MSI's Countertop Visualizer Tool to see more!