Tips From The Trade: The Best Sealing Options For Marble Countertops
September 28, 2017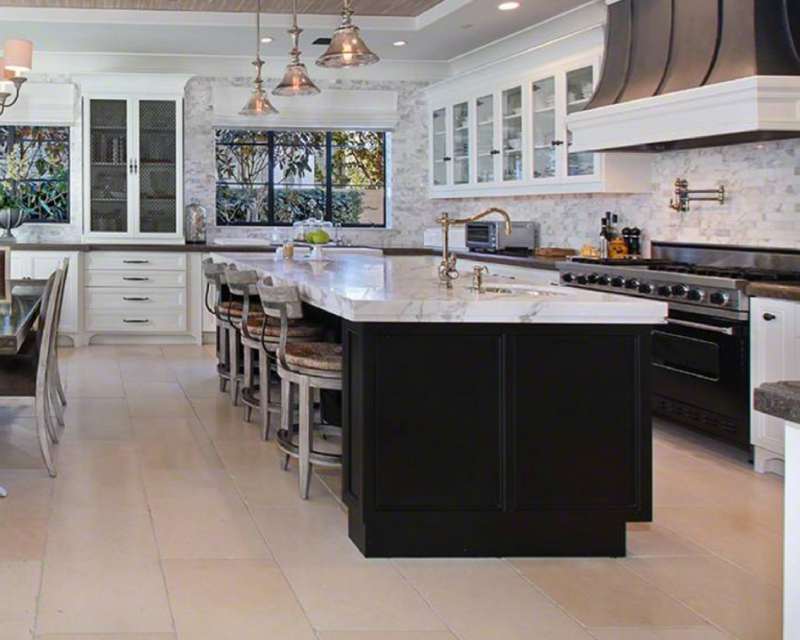 For generations, homeowners have loved the look and feel of genuine marble in their kitchens, baths, and other rooms as well. Marble does make a fabulous countertop in the kitchen or bath — there's nothing quite like it.
Marble does require some maintenance, however. To stay nonporous, resist stains, etching, and other damage, marble must be sealed regularly. With all the sealing products on the market today, how do you know which to choose for your marble countertops?
This article explains the difference in sealers, basic facts about marble, and the choices you will encounter. With this knowledge in mind, you'll find the entire process a lot easier.
Water or Solvent Based Sealers?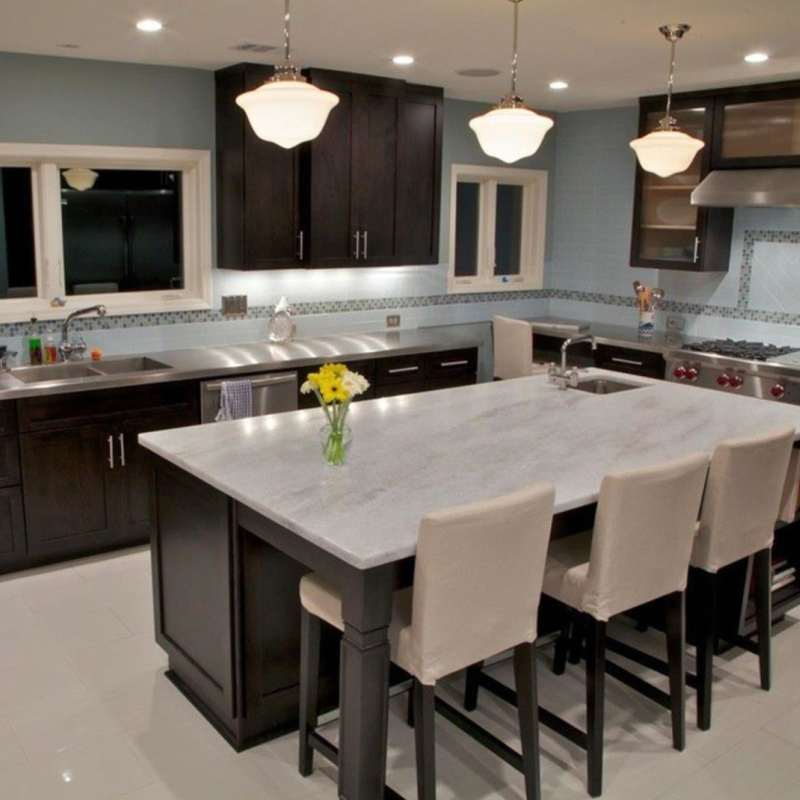 Recreate this look with MSI's Antartide Marble (Photo Credit: Houzz)
Sealing products for natural stone may be either water-based or solvent-based. This refers to the way that the sealing polymers are distributed on the stone's surface; either water or a chemical solvent helps distribute it evenly, getting it into the stone's pores.
While either are fine for use on your marble countertops, water-based is a better choice for indoor applications due to the fumes it gives off during drying and curing time.
Penetrating or Topical Sealers?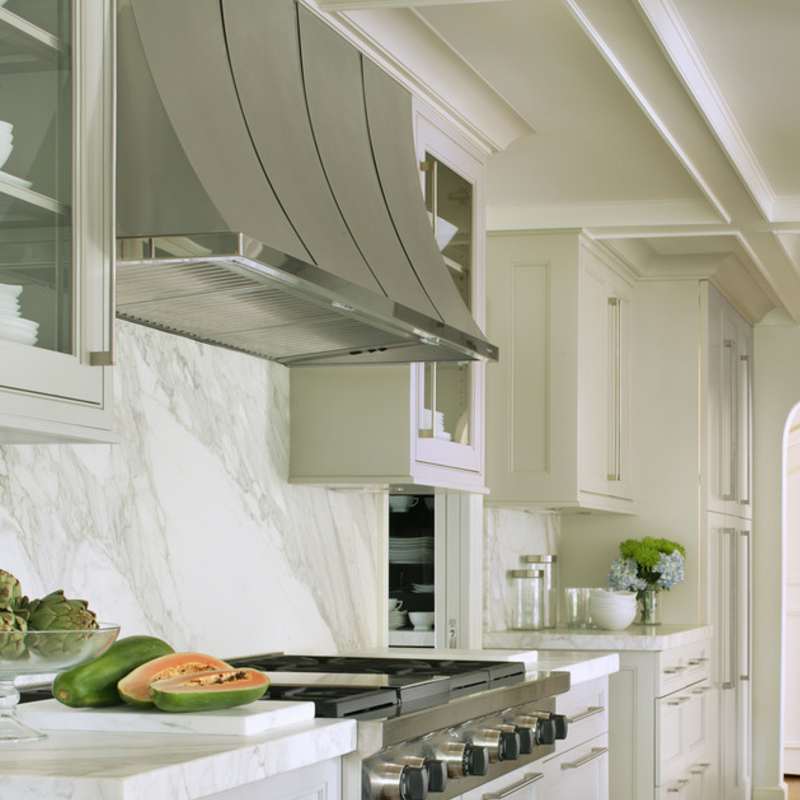 Create this look with MSI's Calacatta Marble (Photo Credit: Houzz)
Whether they are water- or solvent-based, sealers can also be classified as penetrating or topical. Penetrating sealers are absorbed by the stone, settling in and sealing the pores to repel moisture and stains. Topical sealers sit on top of the stone, bonding to its surface.
This choice is an easy one for most marble countertops — a topical sealer is not recommended for polished surfaces, as most marble countertops will be. If your marble countertop has a matte or brushed texture, you may use a topical sealer, but this may cause unwanted shine or gloss on the surface.
Color Enhancing or Wet-Look Sealers?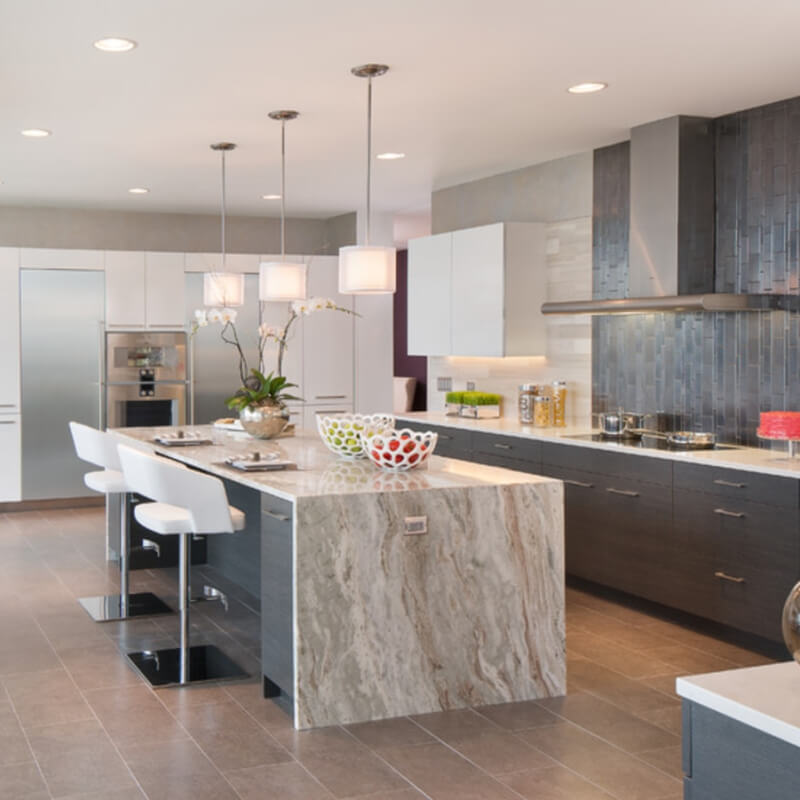 Featured: Fantasy Brown Marble
Stone sealers may be "color enhancing" or "wet look," which means that the sealed stone will look permanently wet — a bit darker than its natural color, and possibly shiny as well. While this is an excellent choice for stones such as slate or quartzite, it's not ideal for marble.
Is it Right for Food Prep Areas?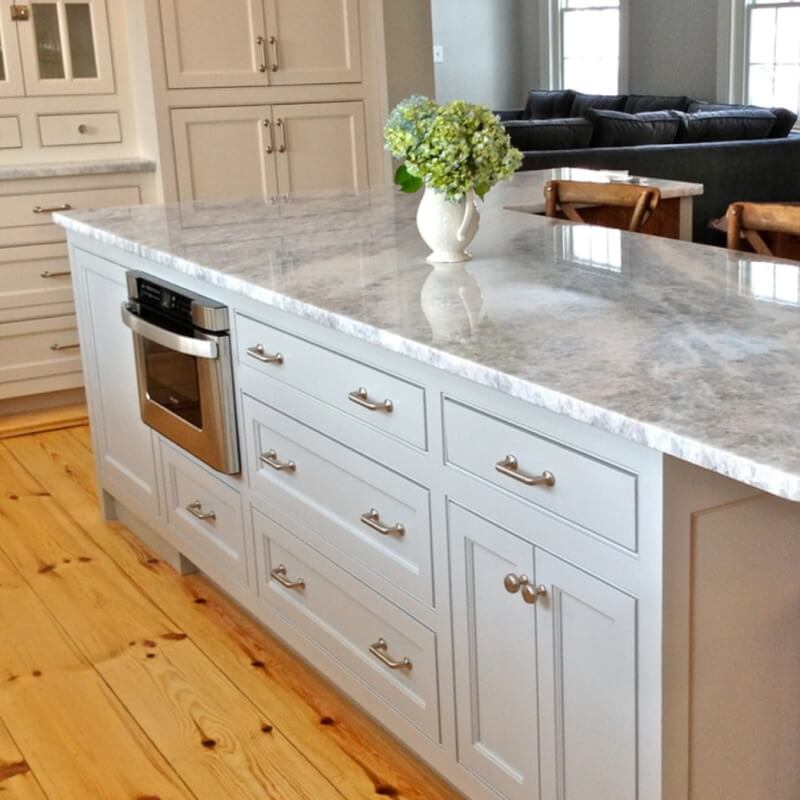 Get this look with MSI's Ice Berg Marble (Photo Credit: Houzz)
When choosing your kitchen countertop sealer, it's important to make sure it's safe for food preparation areas. While you won't be placing food directly on the surface of your marble countertops (we hope), there's no need to worry — once it's past the recommended curing time, all stone sealers are food safe.
The main consideration for food prep areas is how well the sealer repels common materials that cause stains and etching. Choose a sealer that provides excellent oil resistance. It should also have superior resistance to acids such as citrus juice and vinegar, although keep in mind this is not a guarantee against etching, so clean spills immediately!
Your sealer should be able to stand up to frequent cleaning, though gentle cleaning products should be used.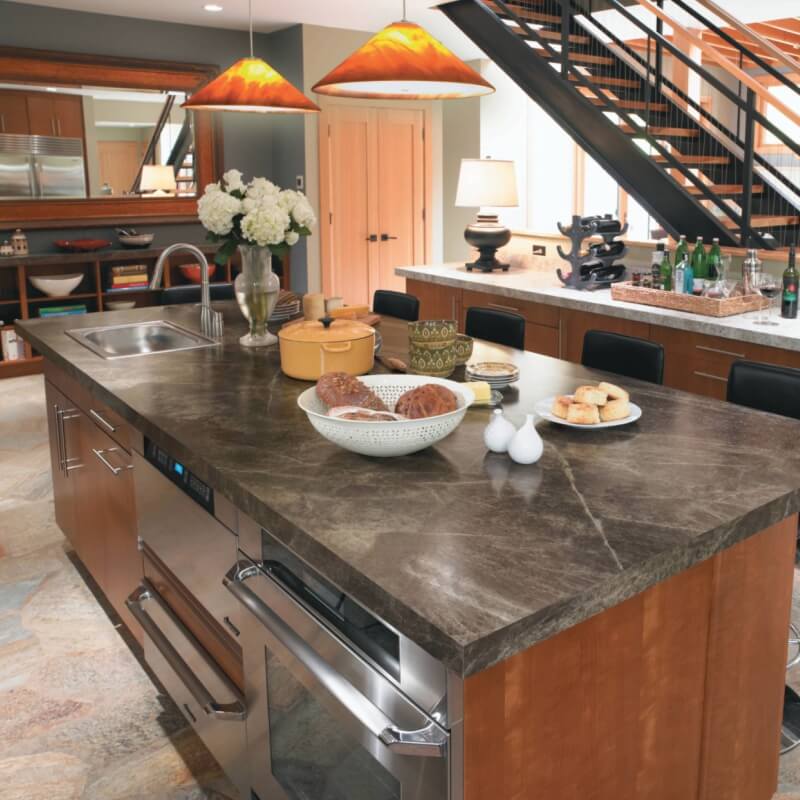 Recreate this look with MSI's Sequoia Brown Marble (Photo Credit: Houzz)
No matter which sealer you choose, remember that it will always be water- and stain-resistant, not water- and stain-proof. Your marble should always be protected against direct contact with foods, liquids, and other substances that may stain or etch the surface.
Above all, it's important to know that sealing your marble is not a difficult process, so don't let that discourage you from selecting a gorgeous marble slab!