Current Obsessions: 5 Natural Stones Used To Make Stacked Stone Ledger Panels
March 10, 2017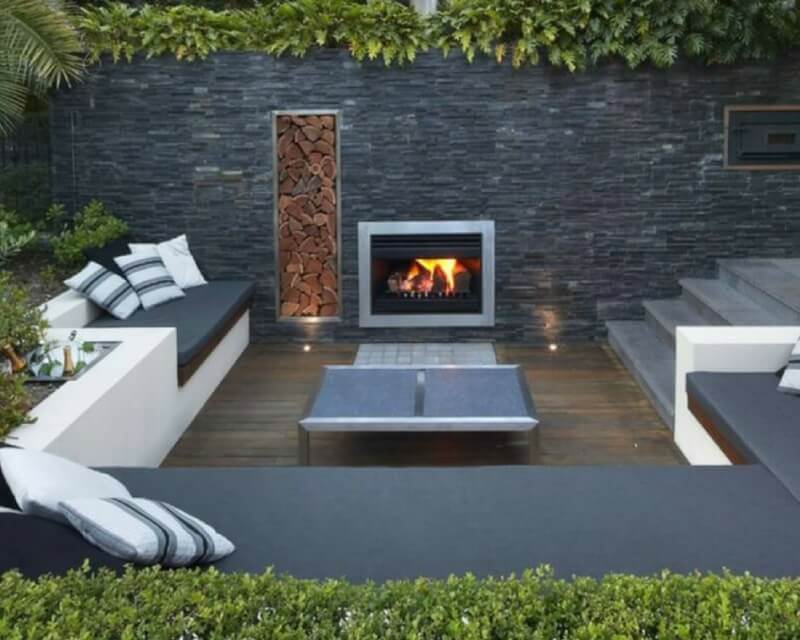 One of the most popular building materials of all time was created by Mother Nature – natural stone. Stacked stone delivers a sense of solidity, timelessness, and elegance unmatched by other surfaces both indoors and out.
But hauling quarried stones to a building site, shaping them and dry-stacking them just right to create wall surfaces is labor-intensive and expensive. It's also unnecessary, thanks to MSI's gorgeous natural stacked stone ledger panels.
Here are a few of MSI's most popular stone veneers, along with a bit of information about each stone that is used. We encourage you to check out our Stacked Stone Visualizer, which will help you choose your favorite, and see how it will look in a completed installation.
Gray Oak 3D Honed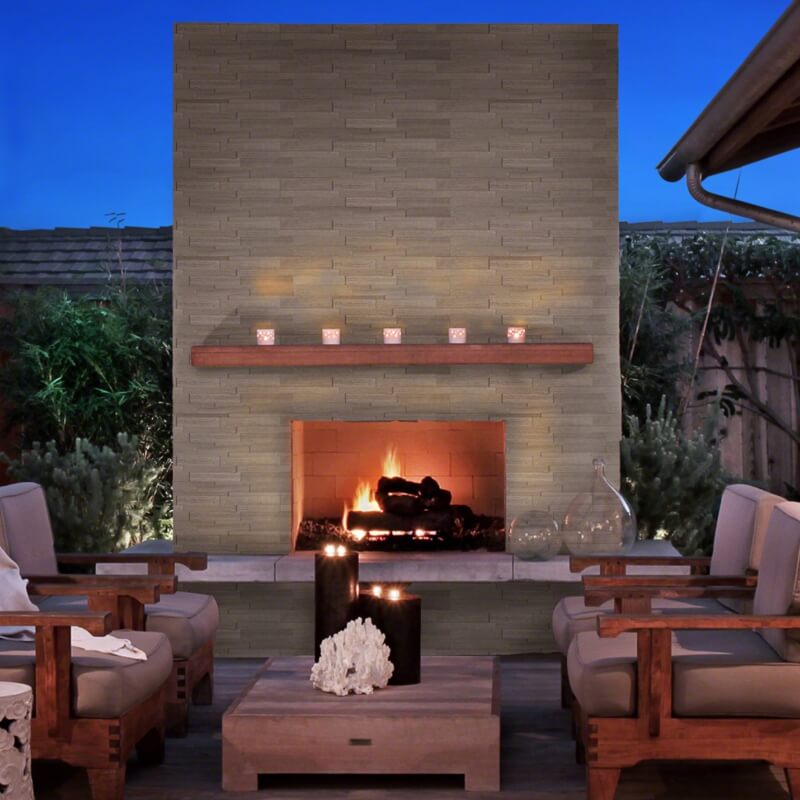 Featured: Gray Oak 3D Honed Stacked Stone
Marble was the material of choice for ancient Greek monuments such as the Colosseum, Rome's Pantheon, Pisa Cathedral, and other famous structures. Today's marble varieties have come a long way from the classic striated gray – white, brown, rusty red, black, and even blue-green marbles are available.
Gray is still a beloved favorite and Gray Oak 3D Honed Stacked Stone is a great example. Shown here as an outdoor fireplace surround, you can see how the random arrangement of depths captures light and shadow to create a sophisticated, modern living space under the stars.
Brown Wave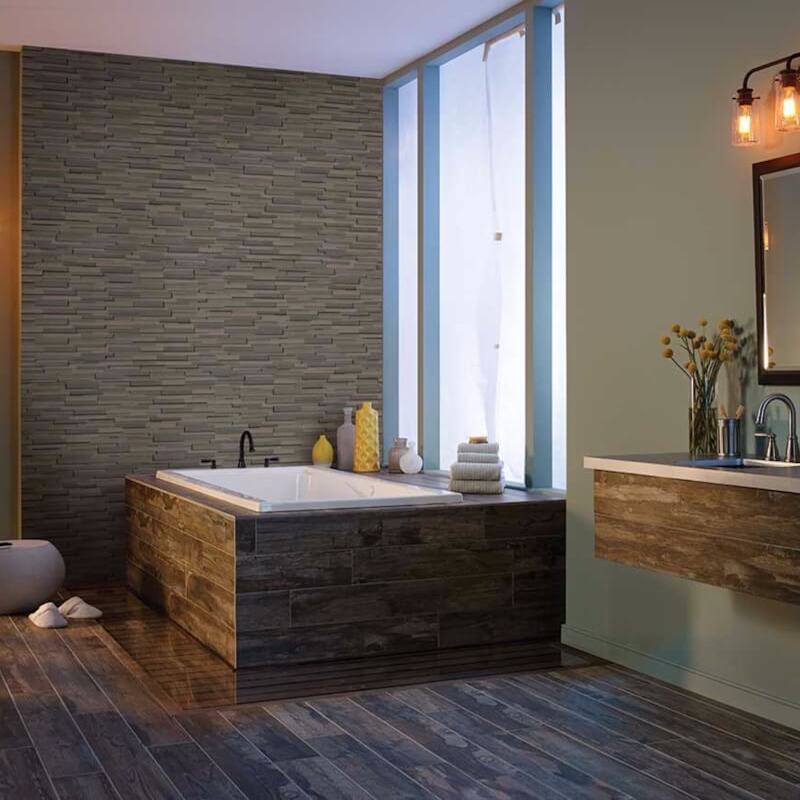 Featured: Brown Wave Stacked Stone
Brown Wave Stacked Stone ledger panels are crafted from natural sandstone, a sedimentary rock. Over millennia, grains of sand containing quartz and other minerals were compacted into this durable, weather-resistant stone.
Sandstone has been a popular choice for building materials throughout history, and the honed surface of this 3-D stacked stone veneer makes it an elegant choice for this stunning bathroom accent wall. In shades of brown, this stone panel is easy to match with other surface materials and fixtures.
California Gold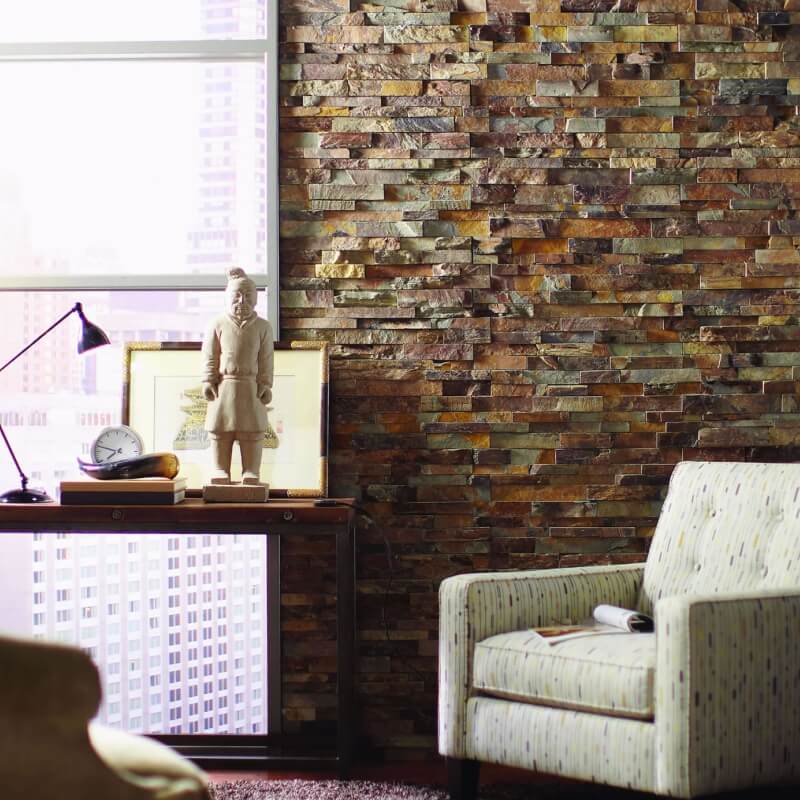 Featured: California Gold Stacked Stone
Split-face slate in many different shades including gray, rusty orange, and mocha brown make California Gold Stacked Stone a most eye-catching stone veneer. Classified as a metamorphic rock, slate is created over millions of years from shale, which in turn was created from clay or volcanic ash.
The wide variation in mineral content leads to a spectacular variety of available colors. With a slightly reflective finish, the stone wall panel in this office is suitable for any CEO – whether she manages a corporation or her own busy family.
Sparkling Autumn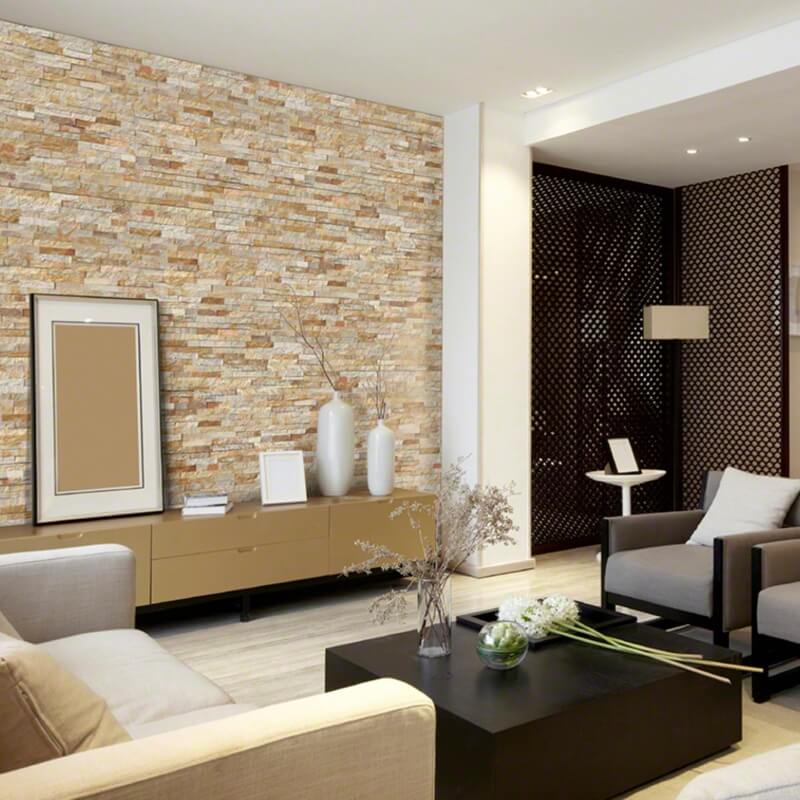 Featured: Sparkling Autumn Stacked Stone
Just as slate is created from shale, quartzite is a metamorphic rock formed from sandstone. Like sandstone, it is extremely tough and resistant to wear. High in silica, quartzite appears in a wide variety of colors and shades, from black to snowy white, with dramatic patterning. Sparkling Autumn Stacked Stone veneer is shown here as a living room accent wall, the perfect focal point for contemporary spaces.
Durango Cream 3D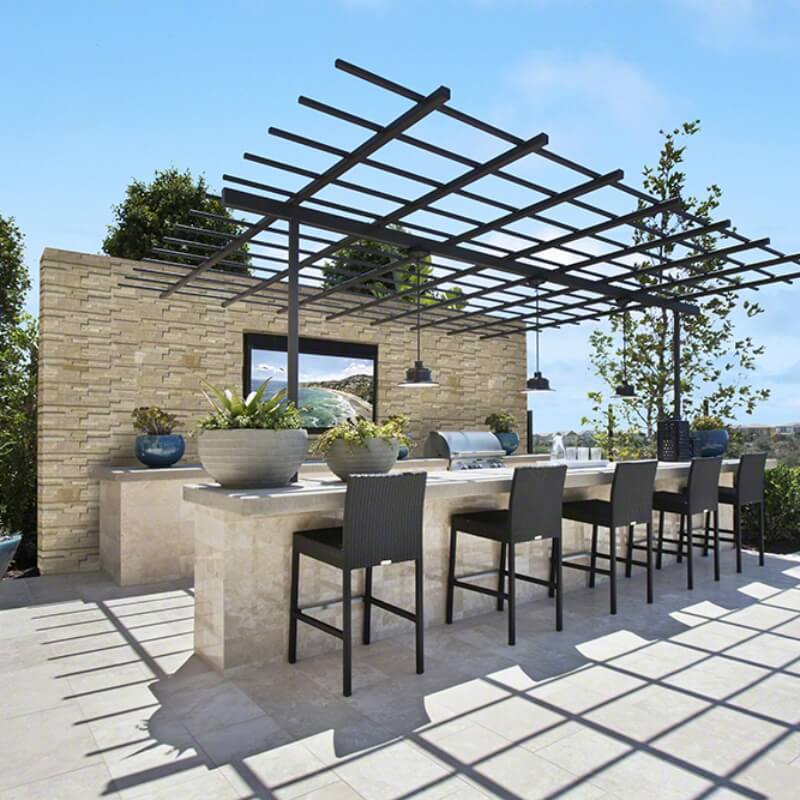 Featured: Durango Cream 3D Honed Stacked Stone
A sedimentary rock, Travertine is a form of limestone that is found in many locations throughout the world. Durango Cream 3D Honed Stacked Stone is a classic example, with variegated beige tones and an elegant honed surface arranged in a 3-D pattern. Shown here in this stylish outdoor kitchen and dining area, its easy-care durability makes it a popular choice for use both indoors and out.
Crafted from natural marble, quartzite, slate, and sandstone, ledger panels are thin and lightweight, and fit together like puzzle pieces on an existing wall. Corner pieces are available for each stone variety, so every installation goes together seamlessly. These features allow for faster application and greater versatility. Ledger stone panels are nearly indistinguishable from the real thing – because they are the real thing!