Get The Look Of Travertine With The Legions Porcelain Pavers Collection
February 13, 2022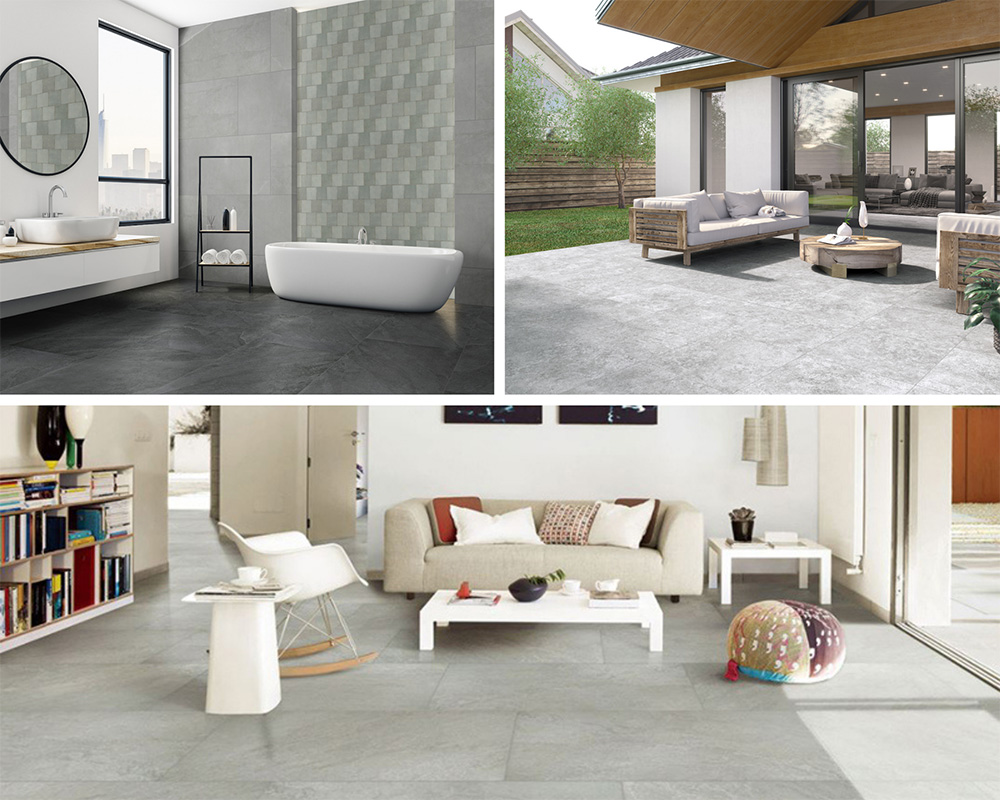 Many homeowners desire the look of stone in their outdoor spaces. However, working with it can be difficult. For those seeking the aesthetic of stone like travertine but are looking for a different material, porcelain pavers are an incredible option.
These pavers have taken the outdoor flooring world by storm, pairing excellent durability with a beautiful appearance that matches virtually every styling.
Are you considering a new hardscaping project? Porcelain pavers from the Legions Collection need to be at the top of your list of flooring materials. MSI's Legions Collection is a part of their popular and state-of-the-art Arterra collection of pavers.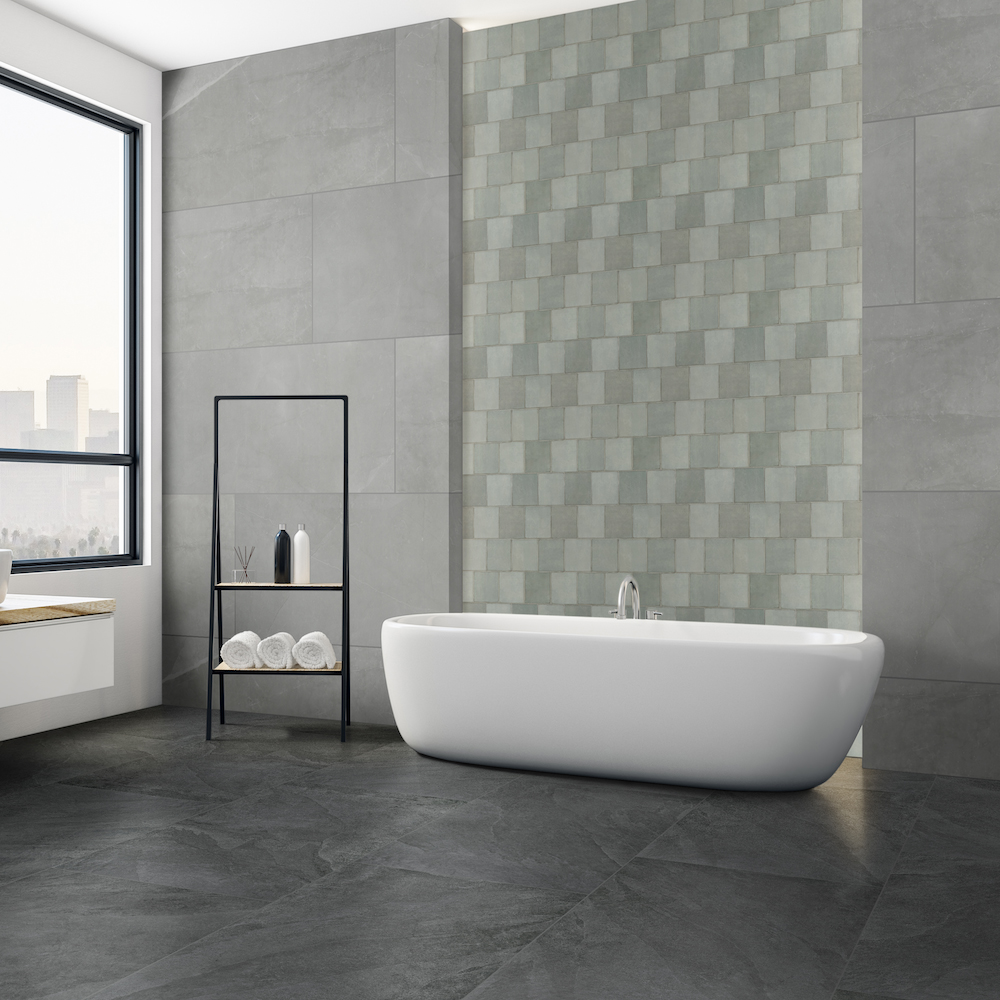 Porcelain Pavers: A Background
These pavers are slabs of high-quality porcelain fired in a kiln at a temperature of 1200-1400 degrees Fahrenheit. The heat from the kiln lends them their rigid structure and contributes to their resilience.
They come in a wide variety of colors and styles. The pavers are valued for their ability to look like natural stone, providing the look of travertine, bluestone, and anthracite, and for their durability and strength.
However, stone isn't the only material porcelain pavers can mimic. Some also mirror the appearance of various hardwoods like walnut.
Most of these pavers are between two and three centimeters thick, making them one of the thicker options for outdoor flooring. Despite their larger size, they're incredibly lightweight.
What Can They Offer You?
The chameleon-like versatility of porcelain pavers should excite you, but that's not all they can offer. There are plenty of benefits to using the Legions Collection of Arterra pavers in your outdoor space.
Unmatched Durability
Its high firing temperature makes porcelain an incredibly durable substance. It resists chipping, scratching, and cracking.
It also stands up the UV rays, holding its color even in conditions that would ruin the appearance of other paver materials.
Easy To Care For
With Arterra pavers, caring for them is simple. They don't require sealing or finishing of any kind, so you can install them trust that they'll retain their appearance and durability.
They're even easy to clean, standing up to household cleaning chemicals that can dull the appearance of other kinds of pavers.
Perfect For High-traffic Areas
Given their incredible durability, these pavers are an excellent choice for high-traffic outdoor spaces. They won't crack when walked on and can even bear the weight of motor vehicles like large lawn mowers, carts, and cars.
Anti-Slip Technology
If you're considering installing these pavers around a pool deck, you need Arterra porcelain pavers for their anti-slip technology. Even when wet, you can walk across them with confidence knowing that MSI's proprietary ZeroSlip treatment makes it almost impossible to lose your footing.
Weather-Resistant
Other kinds of pavers retain water. Then the water freezes, causing the pavers to crack. You'll never have to worry about this with porcelain.
Porcelain pavers are water-resistant, which means they can stand up to all kinds of climates. They are non-porous, so they won't retain water and won't crack in cold conditions.
No Mold Or Mildew
You don't want your beautiful outdoor space marred by the appearance of mold and mildew. Fortunately, the non-porous nature of these pavers also helps them resist their development.
Easy To Install
Their lightweight makes the installation process a breeze. Technicians have an easy time transporting them, which saves you time and money during the installation process. It also means these pavers are suitable as roofing, should you want to continue your design motif on the roof.
Applications for Porcelain Pavers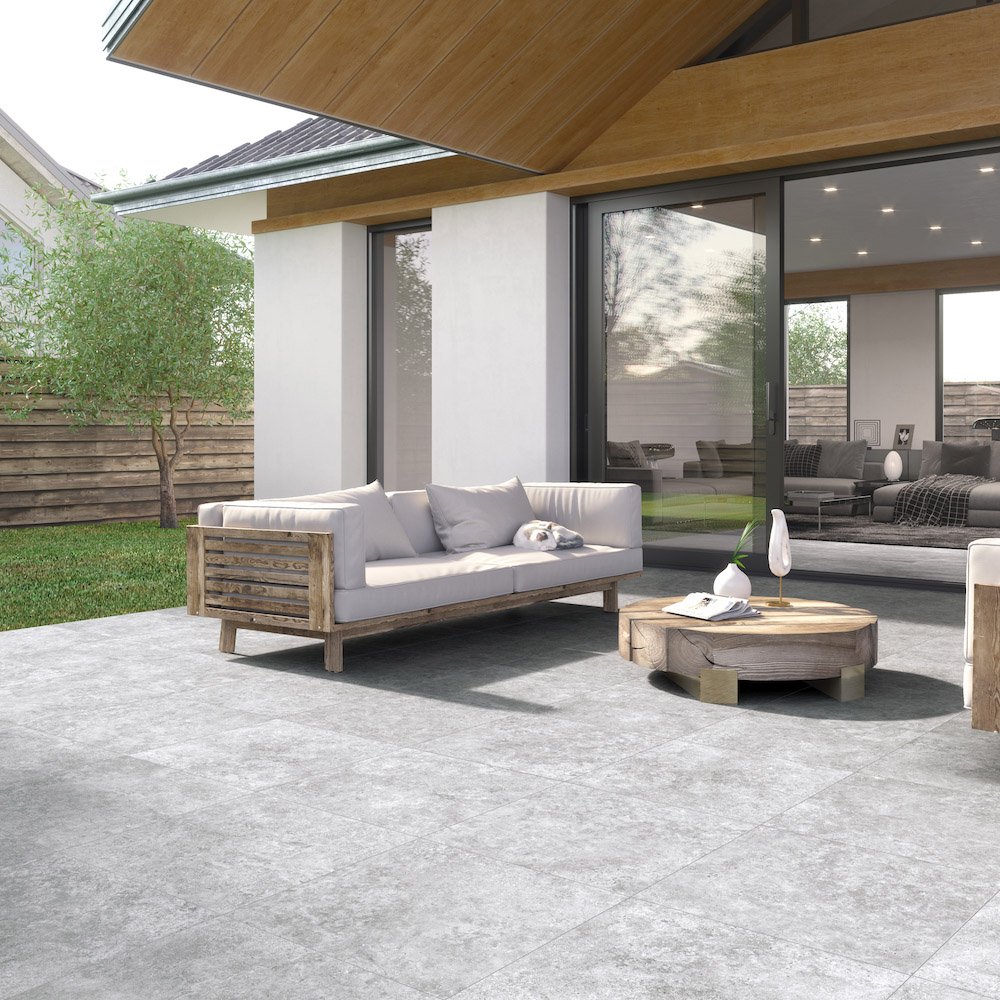 With all of these amazing benefits, the applications for porcelain pavers are numerous. These ideas can jumpstart your hardscaping project.
The Perfect Pool Deck
Thanks to their anti-slip and water-resistant properties, these pavers make an excellent alternative to traditional pool deck materials. They'll also stand up the chemicals you use to keep your pool water clean.
With porcelain pavers, you have the makings of an idyllic pool deck. No other material offers the durability, beauty, and safety that it can provide.
While most pool decks use lighter colors due to heat dispersal, you can opt for darker colored pavers to give your deck a unique look. You won't have to worry about burning your feet, as they won't retain heat.
Elevate Your Porch's Look
With their upscale aesthetic, they're a great material to give new life to your front porch. They immediately elevate its appearance, so you can stand out from the rest of the neighborhood.
For this, travertine tile is an excellent choice. The look of natural stone makes your entryway appear both classy and inviting.
Ideal Outdoor Dining Spaces
Outdoor patio tile lends itself well to outdoor cooking and eating spaces. It won't stain, so you won't have to worry about ruining its look with cooking grease or food.
Opt for lighter colors of porcelain in your outdoor cooking space. It needs to feel inviting and lively, and lighter colors will do just that.
Build An Upscale Pathway
Another application for outdoor pavers around the home is to use them to build an elegant pathway. You could lay them side-by-side like a traditional pathway.
For a more creative and intriguing look, leave some space between each paver and allow grass to grow in the space.
For this application, you'll want to choose pavers that can really play with the green hues of the grass. Stone colors like travertine or quartz are always a good option for this, as their neutral colors pair incredibly well with green.
Porcelain Pavers: Both Style And Substance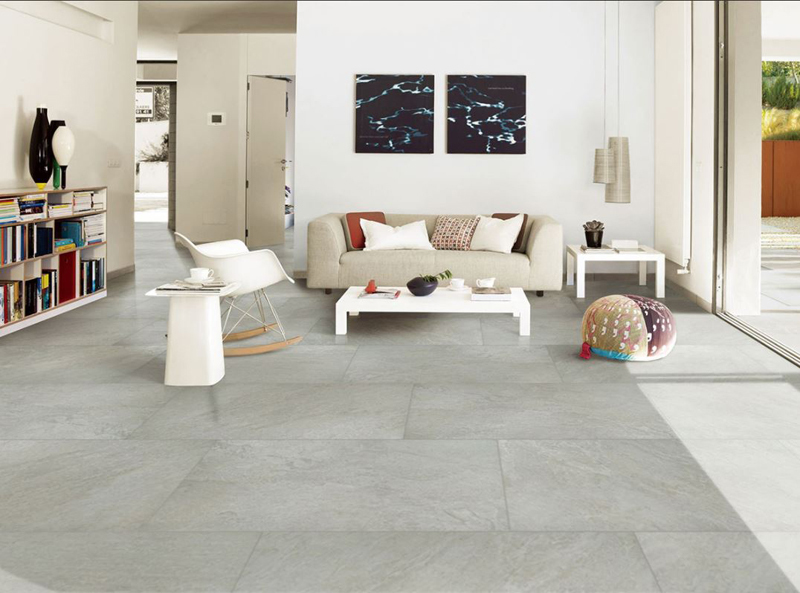 MSI's Arterra Pavers Legion Collection is the ideal material for hardscaping projects. These elegant and sophisticated-looking porcelain pavers mimic the appearance of natural stone like travertine or hardwoods.
They're strong, lightweight, and stand up to the elements and everyday use. Use them to elevate the look of your outdoor space, construct a pool deck, or as the flooring for your outdoor eating area.
Ready to get started on your project? Check our website to find a dealer near you.
READ MORE ABOUT CREATING OUTDOOR SPACES with PORCELAIN PAVERS
Arterra Porcelain Pavers with Zero-Slip Technology
Build the Perfect Patio with Porcelain Pavers
Porcelain Pavers That Perfectly Mimic Travertine Tile