Are Quartz Countertops Durable? Here's Everything You Need To Know
April 21, 2023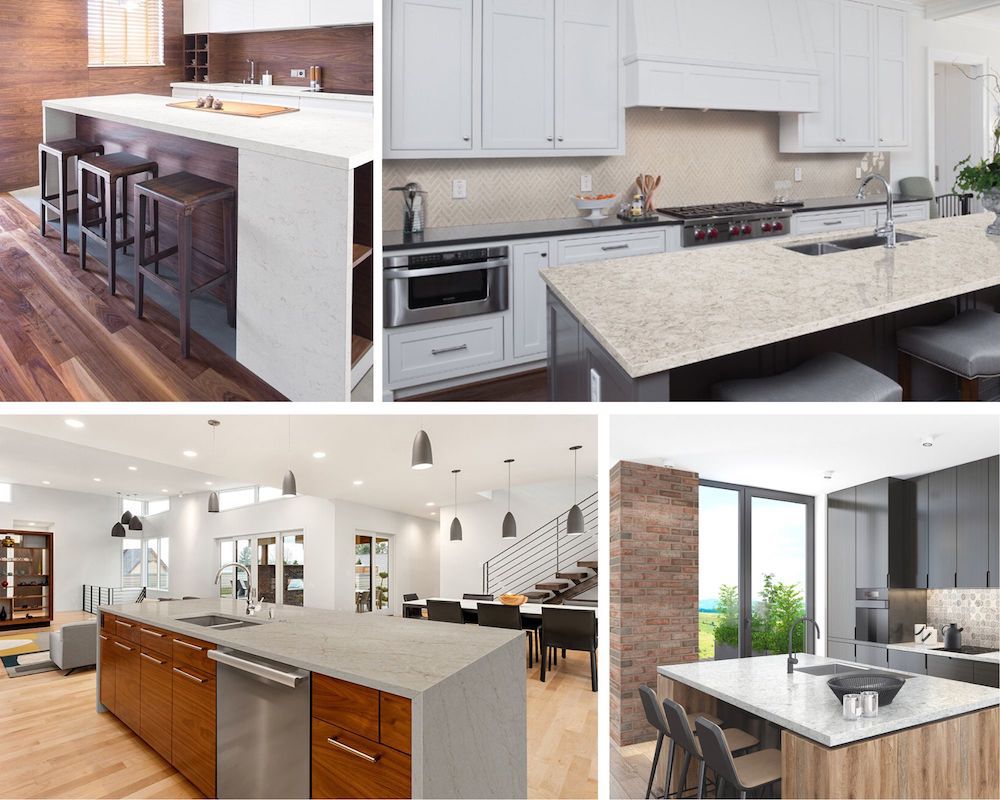 Engineered quartz has become a popular option for kitchen and bathroom upgrades for several reasons. In addition to offering a range of styles that mimic popular natural stone varieties, quartz countertops deliver exceptional strength and durability.
This solid, non-porous material stands up to daily household wear and tear and provides a food-safe surface resistant to microorganisms like mold, mildew, and bacteria. In addition, this material is also stain-resistant, heat-resistant, and easy to clean, making it ideal for use in every area of the home. With its durability and versatility, it's no wonder that it's a popular choice for both residential and commercial applications.
Let's look at why MSI Q™ Premium Natural Quartz countertops are an excellent option for your home. Then, we'll answer some of the most frequently asked questions by homeowners like you.
8 Common Quartz Countertop Durability Questions


1. How Durable Are Quartz Countertops Compared to Other Materials Such As Granite or Marble?
One of the most attractive features of engineered quartz is just how strong and durable it is. Quartz countertops are generally considered more durable than granite and marble. While all three materials are tough, quartz is non-porous and less susceptible to staining or etching from acidic substances. Additionally, quartz is less likely to chip or crack compared to granite and marble due to its flexibility and strength. So regardless of whether you prefer a solid design or the allure of marble look quartz- such as our gray and white Calacatta Versailles™ shown below - you can be confident that your countertops will withstand daily use with ease.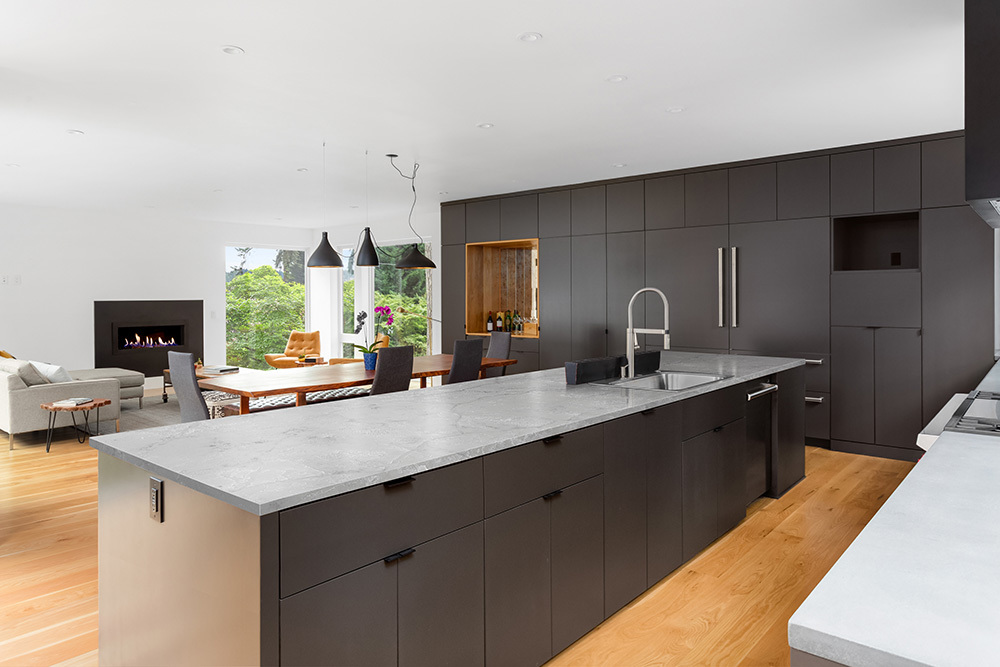 Calacatta Versailles™
2. Can Quartz Countertops Be Scratched or Chipped? How Can I Prevent This from Happening?
When you choose an eye-catching design like our LumaTaj™ quartz (below), featuring an off-white background streaked with gold veining, you want to do all you can to protect your kitchen countertops from scratches and other harm. Quartz products are resistant to scratches and chips, but to prevent damage, you should always use a cutting board and try to avoid acute impact.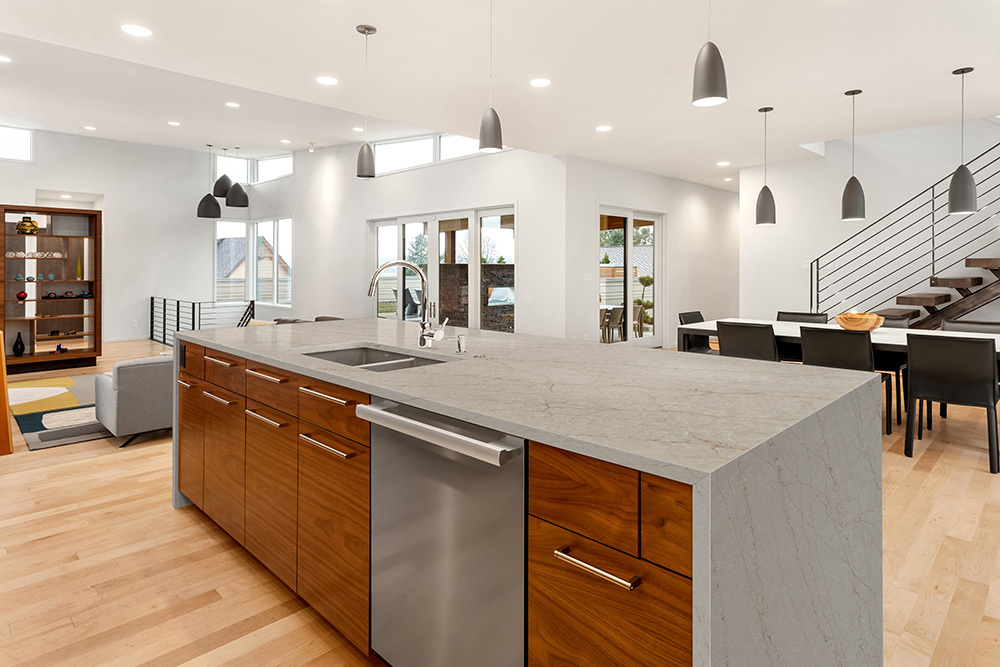 LumaTaj™
3. Are Quartz Countertops Resistant to Stains? What Should I Do if Something Spills on Them?
The solid surface of quartz is highly resistant to staining, so many homeowners choose white quartz countertops instead of marble. When dealing with splatter or stains on your quartz countertop, a simple wipe with a damp cloth will often address the issue, but household cleansers are also acceptable for tougher messes. Keep reading for additional care and maintenance tips.

4. Are Quartz Countertops Heat-Resistant?
Quartz countertops are relatively heat-resistant and won't be affected by normal indoor temperature fluctuations. To better protect your quartz countertops, like this gorgeous Rolling Fog pictured below, from any potential harm associated with high heat, always use hot pads or trivets when placing pots or pans on the surface.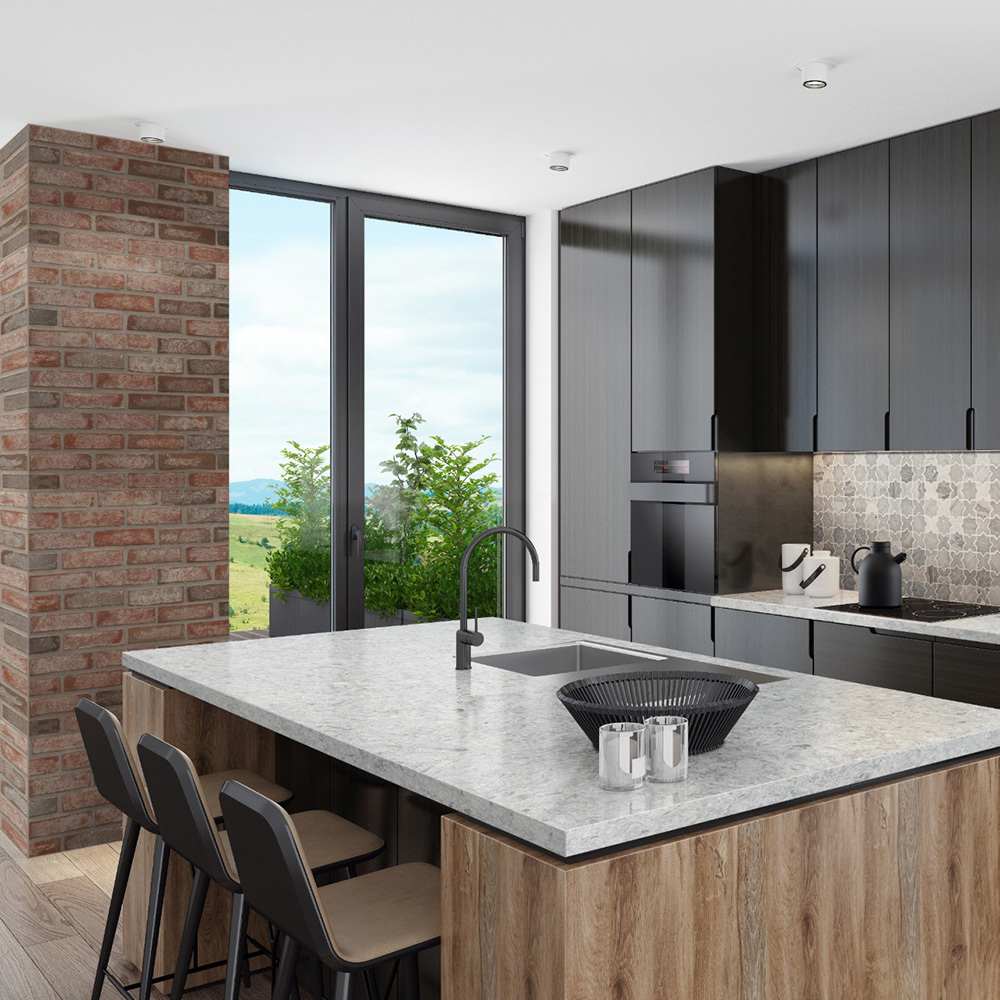 Rolling Fog
5. Can Quartz Countertops Crack or Break Under Certain Circumstances?
No matter how strong a surface is, damage is always possible under the right (or wrong) conditions. While engineered quartz is resistant to cracks, chips, and breakage, it can be harmed by sudden temperature changes or tremendous impact. This means avoiding placing hot pots or pans directly onto the surface and using heat-resistant mats or trivets instead. Similarly, avoid exposing quartz countertops to extreme cold or sudden changes in temperature, such as placing ice directly onto the surface. It is also important to avoid dropping heavy objects onto the countertop or using it as a cutting board. While quartz is highly durable, it is not indestructible, and taking these precautions can help ensure the longevity and beauty of your countertops.
6. How Long Can I Expect My Quartz Countertops to Last Before Needing to Be Replaced?
With regular care and maintenance, your Q™ Premium Natural Quartz countertops can retain their excellent condition for many years, just like the soft white Cashmere Taj™, shown below. At MSI, we take pride in our products and stand behind them, offering an industry-leading Residential Lifetime Warranty for all our quartz countertops.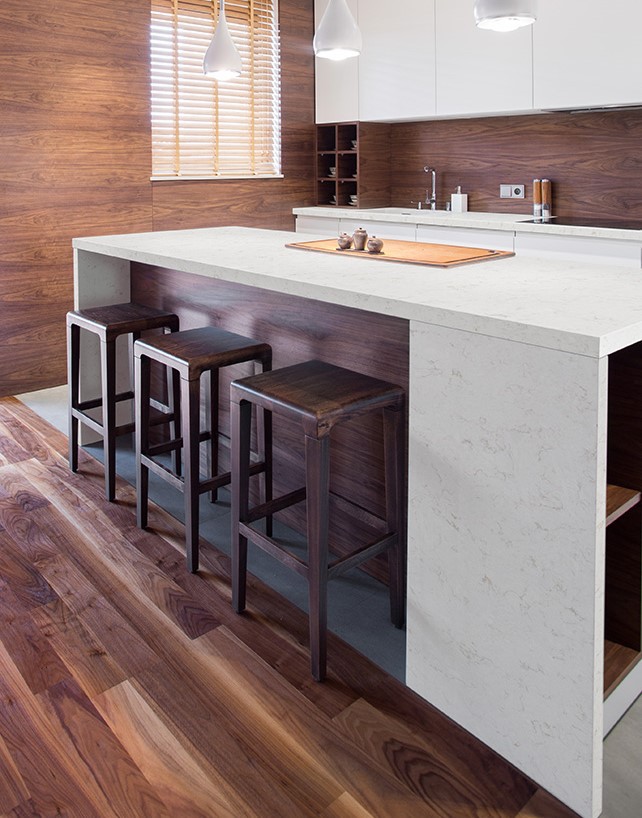 Cashmere Taj™,
7. Will My Quartz Countertops Fade or Discolor Over Time?
Whether you choose light or dark quartz colors, you want to ensure they remain beautiful and vibrant over time. Quartz is highly impervious to the elements but with MSI's LumaLuxe
8. How Do I Maintain the Durability of My Quartz Countertops Over the Years?
Engineered quartz is incredibly strong and durable; this solid surface will never need to be sealed. Like any surface in your home, it will require some cleaning, care, and maintenance to ensure longevity.
Use warm water and a soft cloth or sponge for everyday spills to preserve the pristine beauty of your quartz countertops, such as this cream and gray Portico Cream pictured below. A mild, multi-purpose household cleaner removes tougher stains and dirt buildup. Always avoid bleach and harsh, abrasive substances or cleaning tools.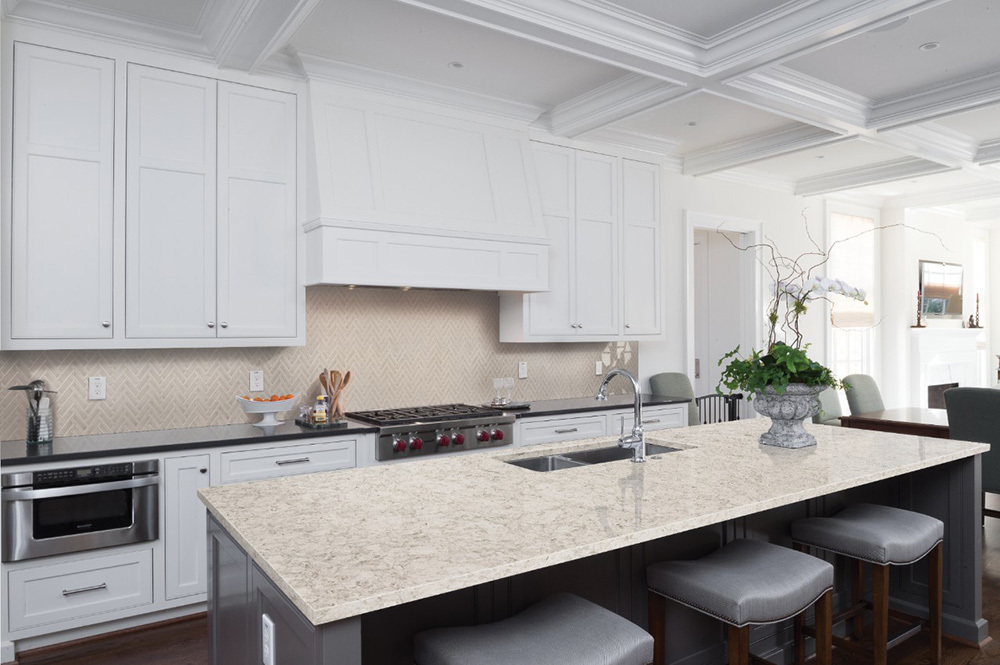 Portico Cream
Quartz Is a Great Choice for Any Home
Whether you lean toward marble or concrete-look quartz, it's always best to ask questions and fully understand the benefits of your preferred counter surface. Follow manufacturer instructions for cleaning, care, and maintenance to enjoy optimal performance and longevity.
If you have any more questions about quartz countertops, don't hesitate to contact the qualified team at MSI via convenient live chat. You can also find an MSI authorized dealer or visit an MSI showroom near you to speak with a professional and view.
LEARN MORE ABOUT QUARTZ COUNTERTOPS
NEW FEATURE ALERT: QUARTZ COUNTERTOP DESIGNER TIPS
5 PERFECT QUARTZ COUNTERTOPS FOR YOUR DREAM KITCHEN
THE BENEFITS OF INSTALLING KOSHER-CERTIFIED QUARTZ COUNTERTOPS IN YOUR KITCHEN
DESIGN YOUR DREAM KITCHEN WITH MSI'S MULTI TONE QUARTZ COUNTERTOPS