5 Granite Colors For A Chic And Modern Fireplace
January 10, 2018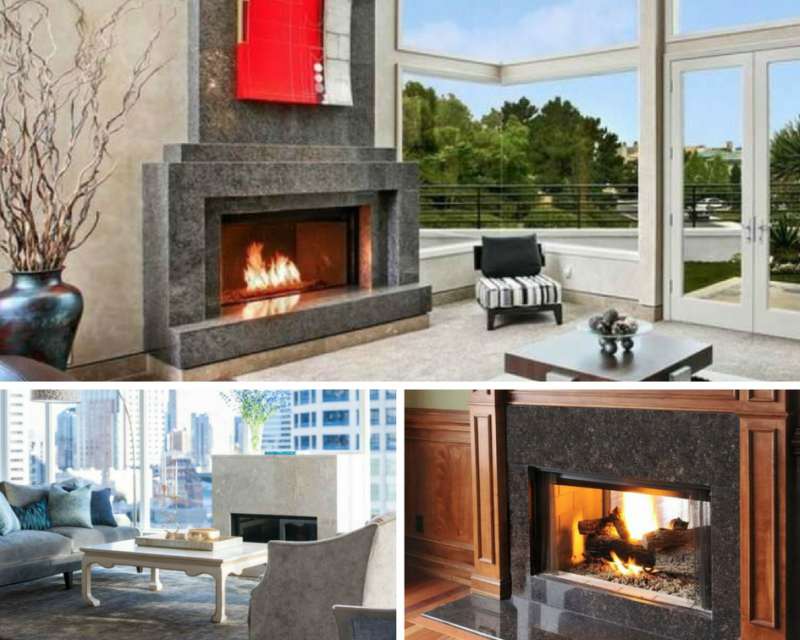 Granite fireplace surrounds have been a classic look in home design for decades, but it's time to rethink this traditional accent. MSI has introduced granite colors that will give any room a cutting-edge update, and with these fresh designs and updated surround styles, it's never been easier to make your fireplace the modern focal point of your home.
Nero Mist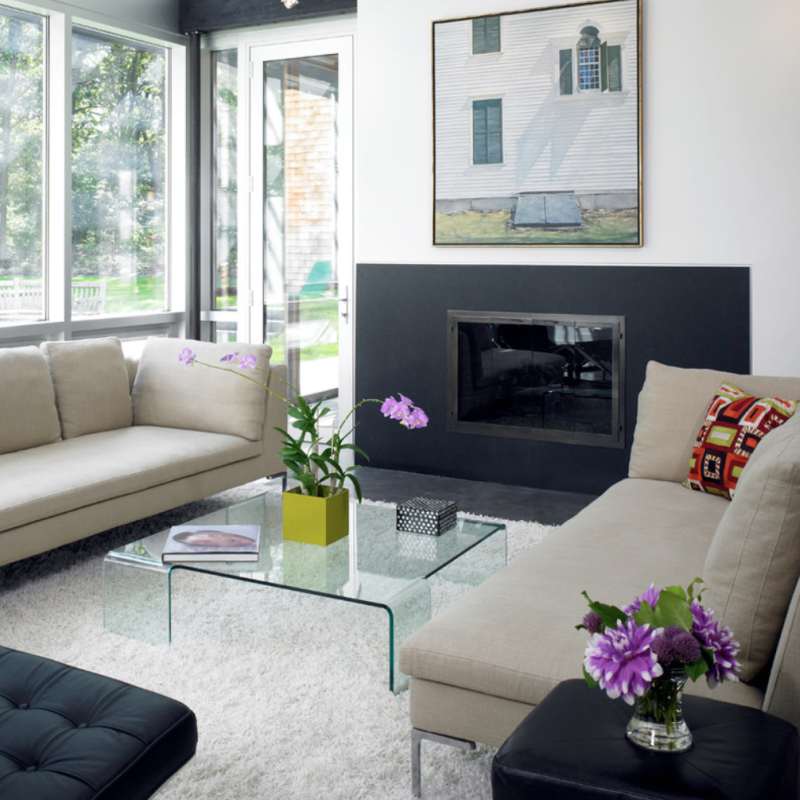 Create a similar look with MSI's Nero Mist Granite (Photo Credit: Houzz)
It doesn't get much more sophisticated than black granite, but this look is so simple that it can almost seem like an afterthought. Nero Mist Granite blows that tired stereotype away with its dramatic charcoal veining pattern on a deep black background. The depth and variation of this granite slab provides the ultimate modern take on black granite.
White Supreme


Featured: White Supreme Granite
On the opposite end of the color spectrum but with a similar classic appeal, white granite is an elegant choice that is both glamorous and chic. White Supreme, one of the many modern granite colors from MSI, is a punched-up version of white granite that is anything but basic. With a gray and white swirling vein pattern and flecks of rich burgundy and chocolate, this granite makes the perfect full-slab fireplace surround, as seen in this spectacular image.
Ivory Fantasy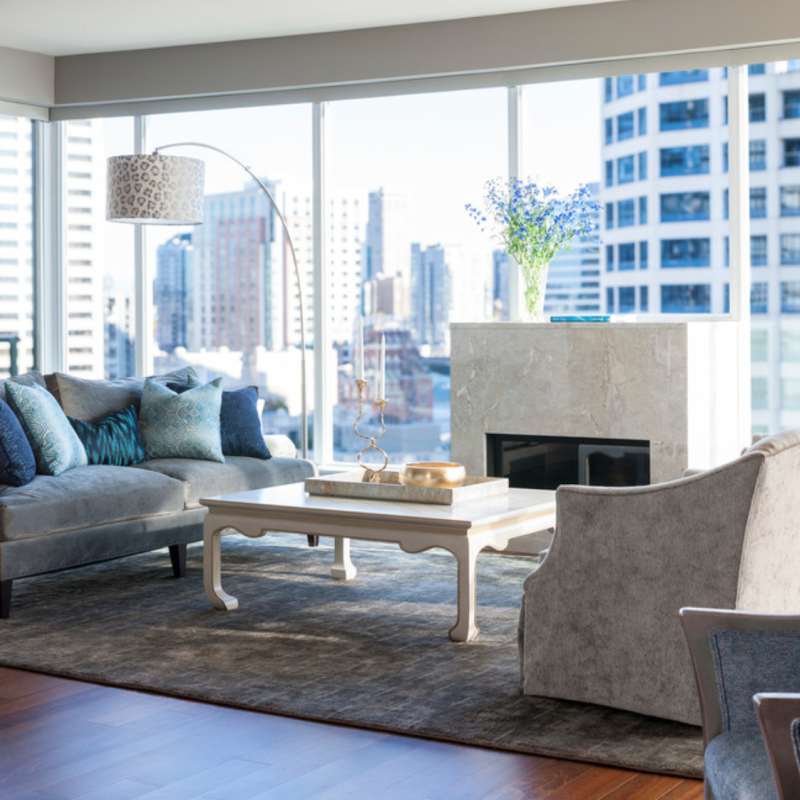 Create a similar look with MSI's Ivory Fantasy Granite (Photo Credit: Houzz)
For another updated version of classic white granite, feast your eyes on Ivory Fantasy Granite, imported from India. This cream-colored granite features a light veining with dark umber speckling, for a look that is both sleek and exotic. This luscious granite is reminiscent of rich vanilla bean ice cream and is sure to warm up even the most minimalist of modern interiors.
Ganache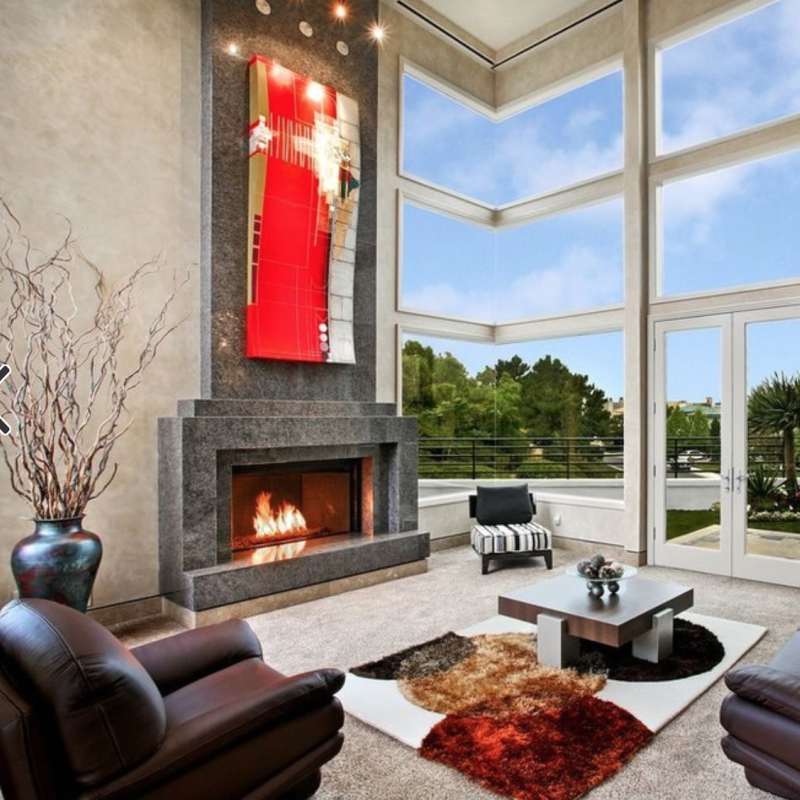 Get a similar look with MSI's Ganache Granite (Photo Credit: Houzz)
Ganache Granite is another slab that works well to soften the sometimes hard edges and clean lines of contemporary design. With a color palette ranging from white to cream to charcoal gray, this dynamic granite is full of visual texture and layers of color that showcases the unique beauty of natural stone.
Silver Creek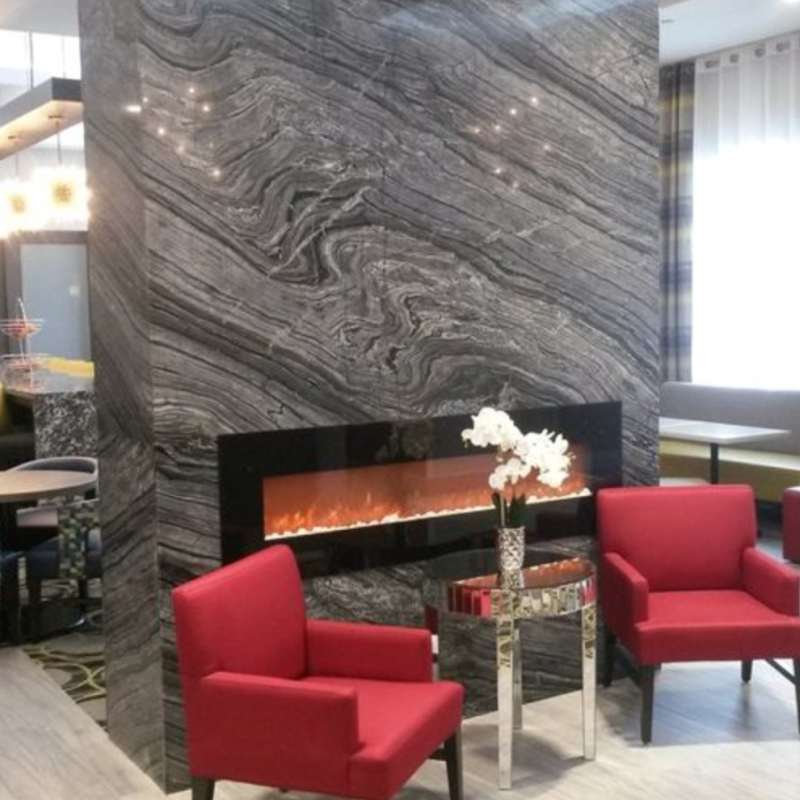 Get a similar look with MSI's Silver Creek Granite (Photo Credit: Houzz)
This rundown of a few of the many modern granite colors from MSI wouldn't be complete without taking a look at Silver Creek Granite. This Brazilian beauty is perfectly on trend for the current design season—and for many seasons to come—with its neutral gray palette and bold rippling pattern. Although granite costs can be daunting to some, the impact of a fireplace surround in Silver Creek granite is well worth the splurge and has a lasting impact on your home's beauty and value.
As you can see, these granite colors from MSI can take an ordinary fireplace and elevate it into a work of art. For even more modern fireplace ideas, check out MSI's living room design gallery and these gorgeous minimalist fireplace inspirations.
Read More about Modern Granite Countertops
Modern Granite Countertops
Fresh Kitchen Looks With Timeless Granite
The Evolution of Granite: Ancient Times to Modern Days
The Timeless Beauty of One-of-a-Kind Granite Countertops
Polished, Honed, and Brushed Finishes for Granite Floors
READ MORE ABOUT GRANITE COUNTERTOPS
Granite – Number One Choice for Outdoor Countertops
5 Fabulous Prefabricated Granite Countertops