Current Obsessions: Are Stacked Stone Veneers Made With Natural Stone?
February 12, 2017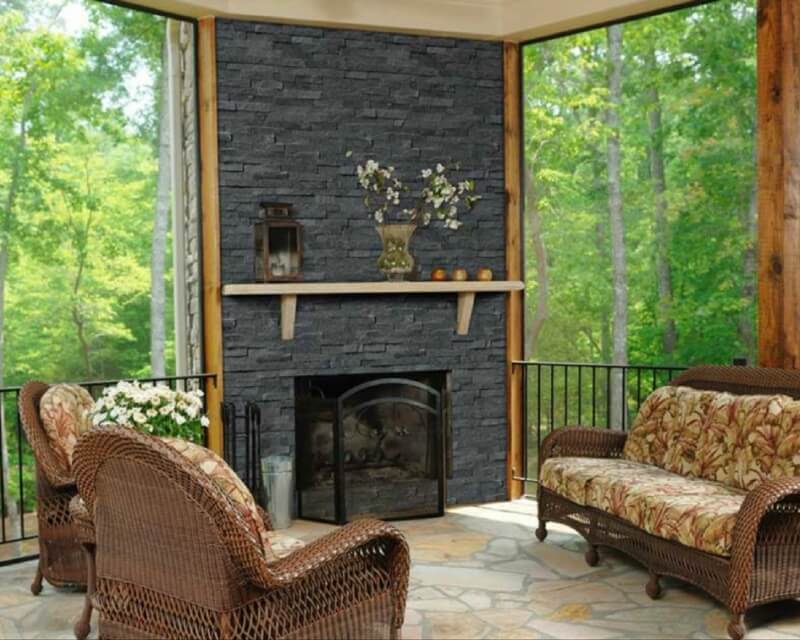 For adding warmth and character to vertical surfaces both inside and outside the home, there's nothing like stacked ledger stone. Many of these products have a 3-D texture, featuring split-faced rock arranged at varying depths. The look is natural and charming, but many people seem unclear about one important point: Is it real stone, or something else?
Stacked stone veneers, also known as ledger panels, are pre-cut and arranged for easy application. The result is a reduction in cost, time, and work over full-size alternative split-face rock – despite this, however, they still deliver superb beauty and value. And no matter what they are called, be it "faux veneer," "veneer panels," or similar, be assured that MSI's stacked stone veneers are as real as the rocks you dig up in your garden.
Golden Honey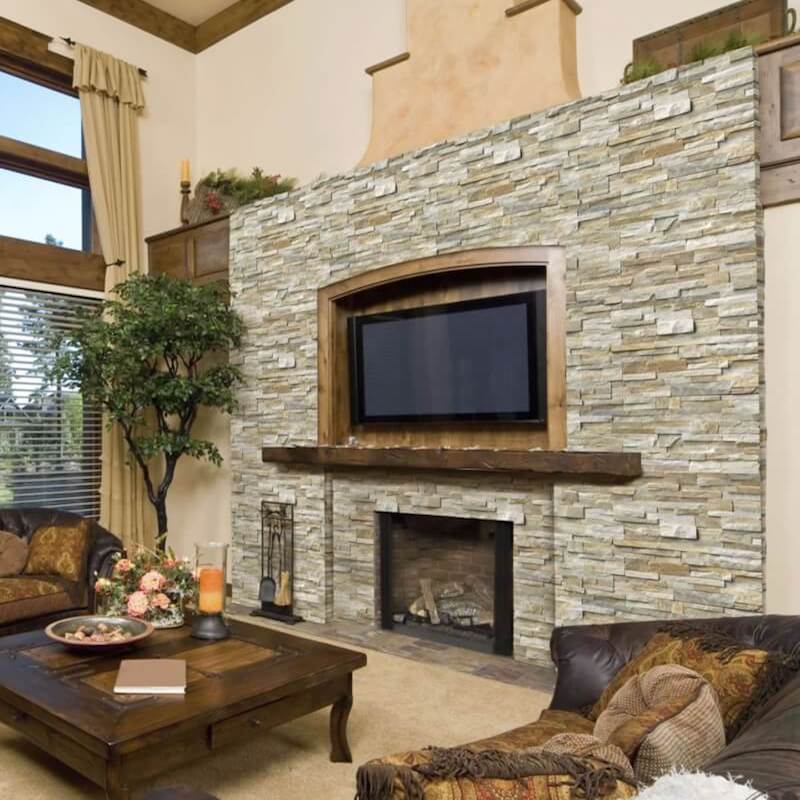 Featured: Golden Honey Quartzite Stacked Stone
Natural quartzite with a split face finish creates a dramatic, yet cozy fireplace surround wall, shown here with an alcove for a flat-screen TV. Golden Honey Quartzite Stacked Stone has neutral hues of gray, golden beige and creamy white blend effortlessly with a variety of décor options, both rustic and contemporary. If your stone veneer panel installation projects from the wall, matching corner pieces are available to complete the look.
Sierra Blue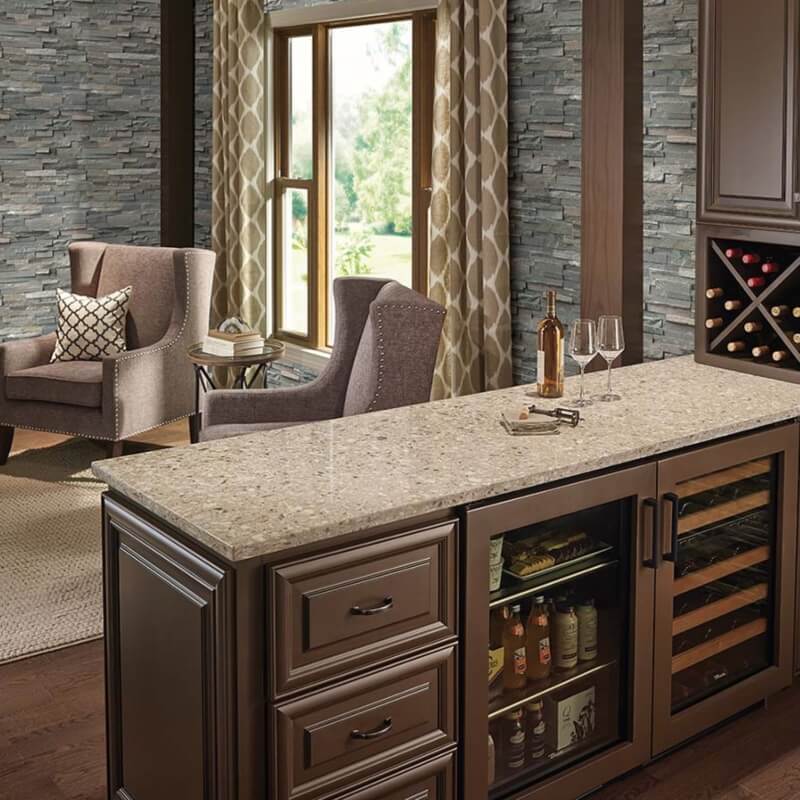 Featured: Sierra Blue Quartzite Stacked Stone
Elegant Sierra Blue Quartzite Stacked Stone is an excellent option for wall covering inside the home, either accenting a small section or covering large expanses, as shown in this rustic den. These ledger panels are crafted from thin slices of natural stone and pre-assembled on a backing, fitting together like puzzle pieces wherever you would like to install them.
Roman Beige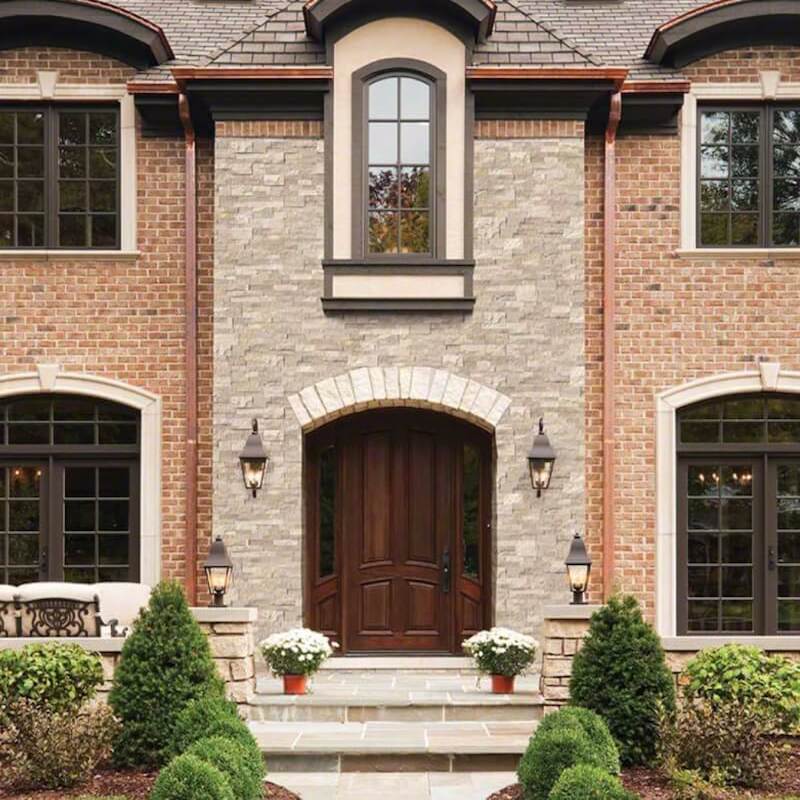 Featured: Roman Beige Travertine Stacked Stone
Split-face travertine, featuring warm beige and cream, lends classical drama to this impressive arched entryway. The product is Roman Beige Travertine Stacked Stone, and with matching corner panels it's guaranteed to add serious curb appeal to your home.
Sage Green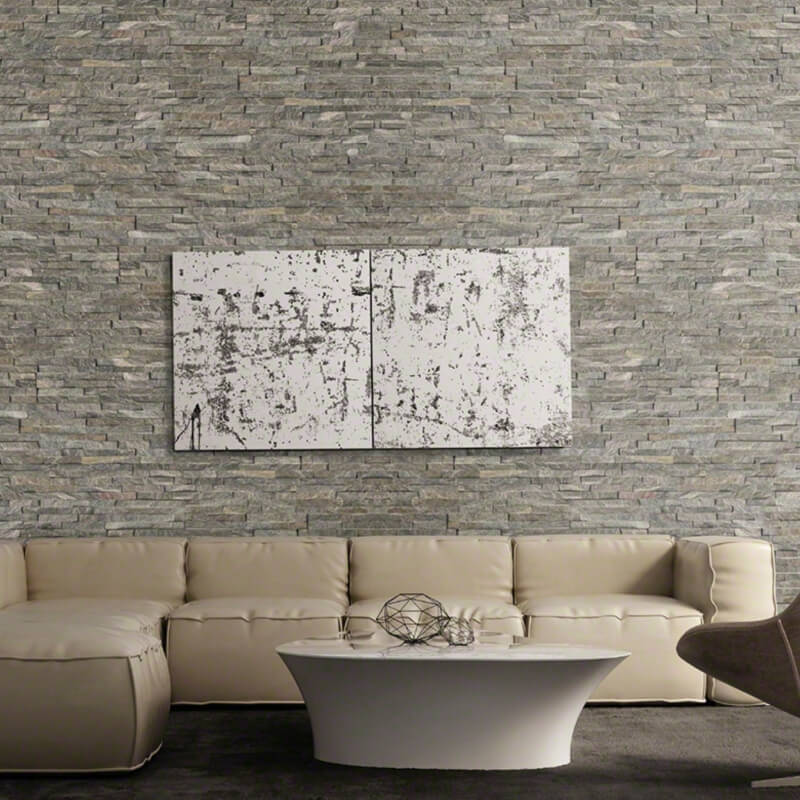 Featured: Sage Green Quartzite Stacked Stone
Sage Green Quartzite Stacked Stone ledger panels are made with split-face quartzite in earthy, natural shades of gray, with hints of beige and even a bit of sparkling mica for added depth. When installed as an accent wall, you will need only the simplest embellishments, for it's a work of art in itself.
Glacial Black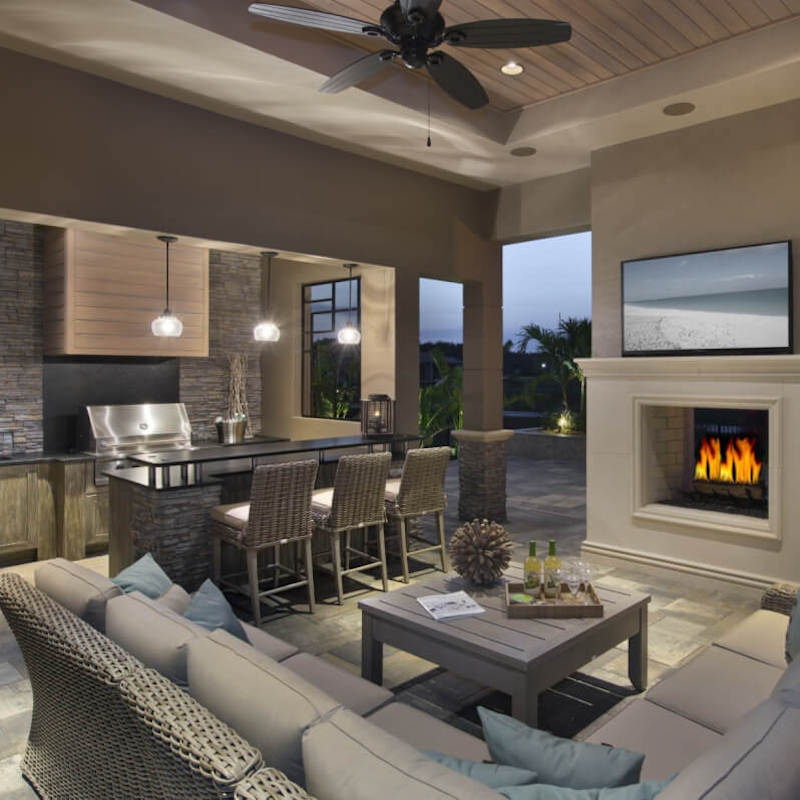 Featured: Glacial Black Marble Stacked Stone (Photo Credit: Houzz)
Natural stone veneer panels like Glacial Black Marble Stacked Stone are ideal for your home's exterior, interior, or as shown here, anywhere in between. This semi-outdoor living room features a bar area, backed by split-face marble in tones of deep charcoal gray.
With so many lookalikes on the market today – some of which are incredibly realistic – it's nice to know that true natural stone ledger panels are available, affordable, and a snap to install. Curious to see how MSI's variety of stacked stone veneer will look with your own design ideas? Visit our Stacked Stone Visualizer today for inspiration.