Current Obsessions: Your Quartz Countertop Shopping Guide
January 25, 2018
Quartz is fabulous – sturdy, easy to maintain, and drop-dead gorgeous. But although it's been around for years, quartz is still the new countertop on the block and a mystery for many homeowners considering a kitchen or bathroom makeover.
Don't sweat it. We're here to tell you the quartz kitchen makeover story and teach you everything you need to know about this nature-and-man made product, so you can make an informed decision when you select one of MSI's beautiful quartz options.
How Quartz Becomes Quartz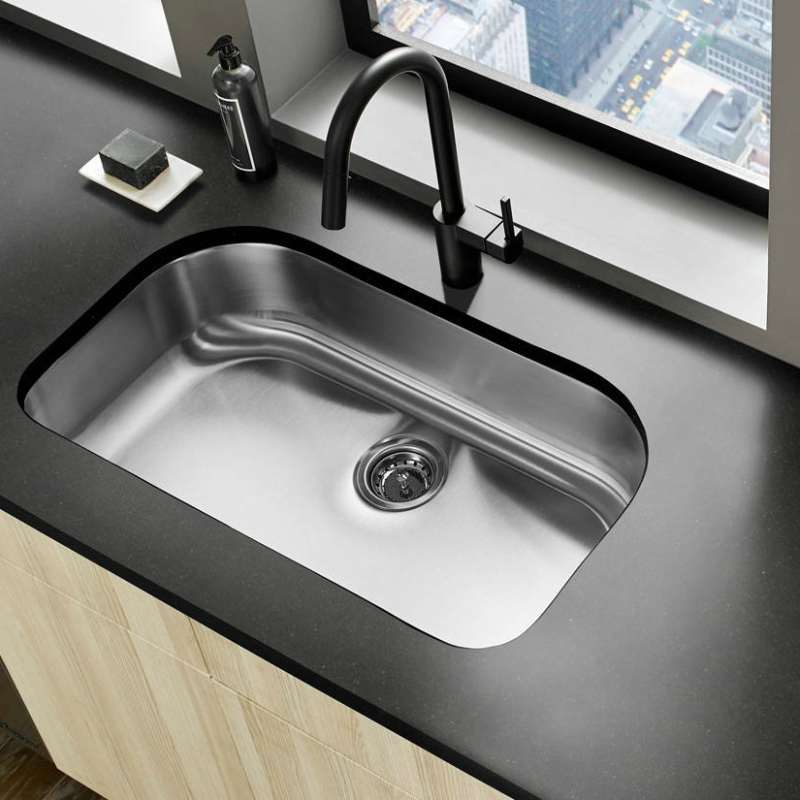 Featured: Midnight Majesty Quartz
First, understand that quartz is a mineral found in most rocks. Some quartz, like Midnight Majesty Quartz, is ebony, a dark and dramatic choice; others, like the light and bright Carrara Caldia Quartz, virtually shimmer.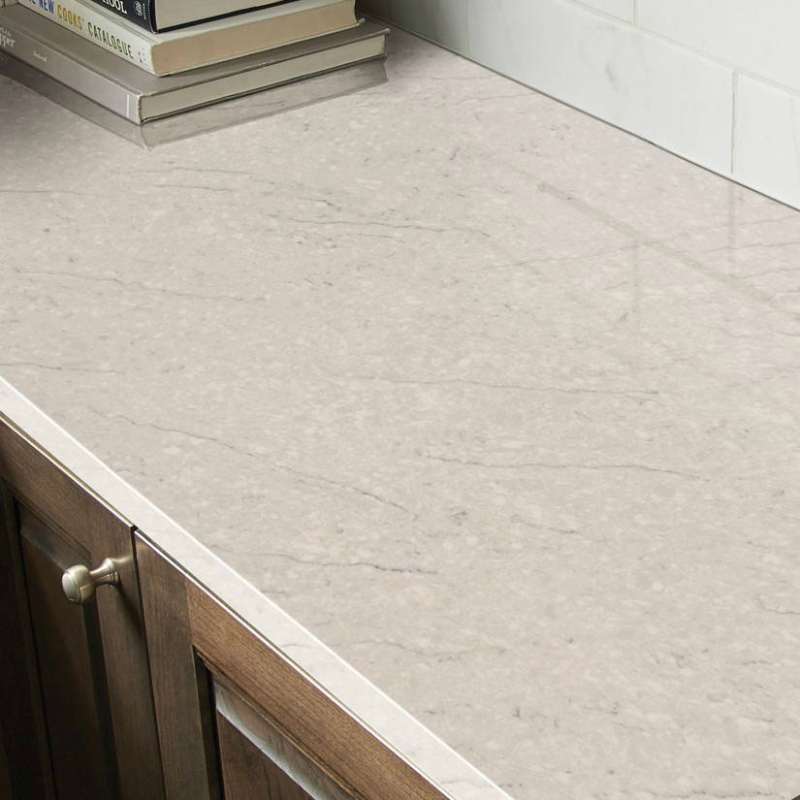 Featured: Carrara Caldia Quartz
To create a quartz countertop, pieces of quartz are mixed with particles of, say, granite or recycled glass. Then, they're bonded together with resins and other binders. The rock/resin mash is molded into slabs and fired at high temperatures to create a countertop that's more than rock-hard.
Harder than Stone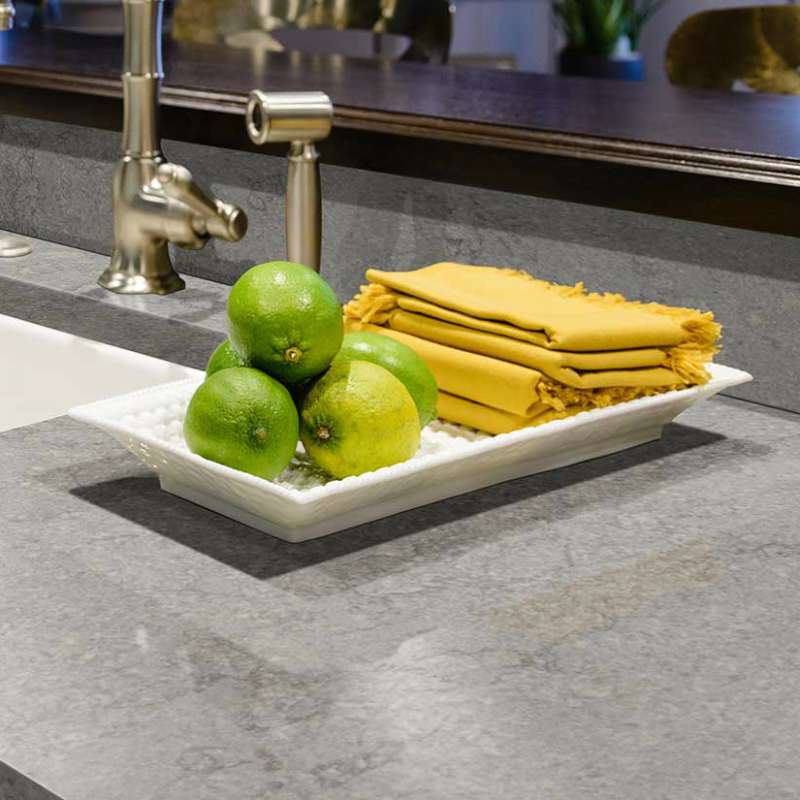 Featured: Gray Lagoon Concrete Quartz
All this mining and mixing and firing create a dense material that laughs at stains, bacteria and chipping.
That's not to say that a sledge hammer won't smash quartz. But occasional clunks by pots and pans, which can chip granite and marble, won't hurt quartz counters. Also, you don't have to worry about placing drippy wine glasses or hot plates on quartz. These counters don't stain or burn easily. So you won't have to fret about cooking or eating on MSI's delicious Gray Lagoon Concrete Quartz, with its velvety look and feel.
Easy to Clean
Not to bash granite or marble, but those stones are relatively porous and can sop up liquids and bacteria, unless they're sealed early and often.
Quartz, on the other hand, never needs sealing, because it's so dense. If you want a low-maintenance stone that mimics marble, pick Calacatta Taj Quartz. Give it a daily dusting or an occasional swipe with a damp cloth, and it's good to go.
Loads of Variety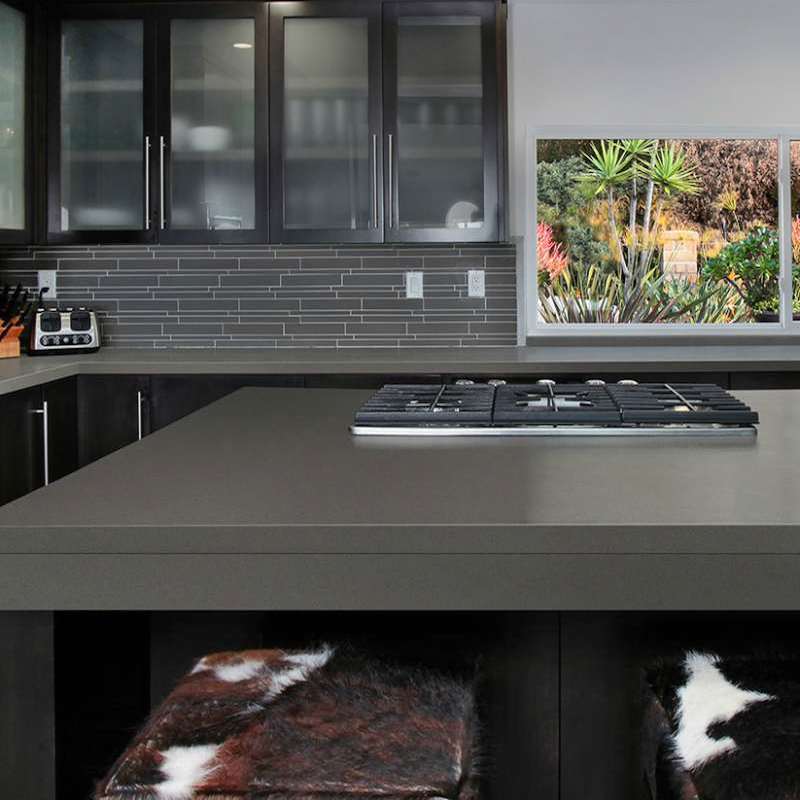 Featured: Manhattan Gray Quartz
Quartz isn't a one-trick pony. It comes in a wide variety of colors and styles that add a wow factor to contemporary, traditional, or we-just-had-to-have-this-thing design. MSI's Manhattan Gray Quartz, for instance, adds a sleek, modern look to remodeled kitchens.
But wait... there's more. Take a look at MSI's Collection of gorgeous quartz options.
Read More About Quartz Countertop Shopping and Buying:
Read This Before You Commit to A New Quartz Countertop
Questions to Ask When Shopping for A Quartz Countertop
The Ultimate Quartz Countertop Buying Guide
Here's Why a Quartz Countertop Is Your New Best Friend
How To Estimate Your Quartz Countertop Cost
Your Quartz Countertop Shopping Guide