Popular
Passport To Cersaie
January 19, 2018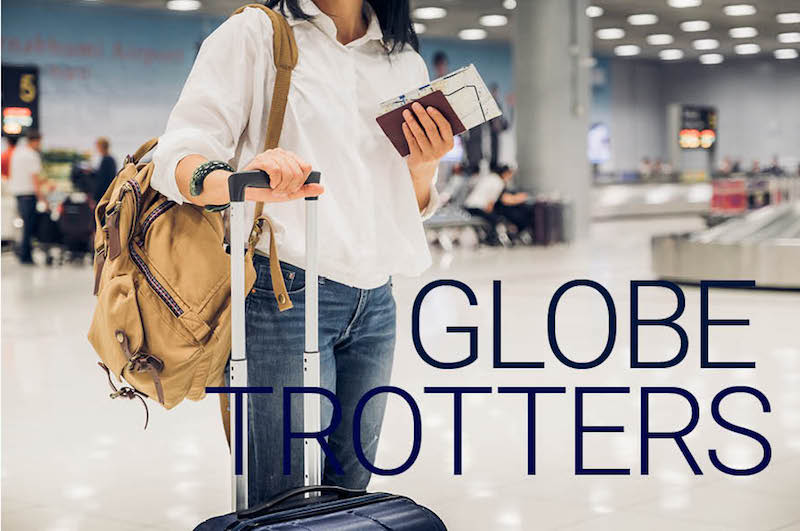 You probably haven't given much thought to the origins of the lovely mosaic tile you spotted in your neighbor's kitchen and then again at your favorite eatery. Or the process by which we pluck them from a seemingly endless cadre of contending styles, ship them in seafaring containers from their native countries, only to appear stateside a surprisingly short time later.
A constellation of tile experts from around the world—including artisans, technology buffs, trendspotters, and logistic pros—collaborate to bring the most sought-after collections to trendy places near you.
For us, it all begins with Emily Holle, Director of Trend & Design here at MSI. Her role involves curating the most fabulous tiles each year – which consists of transcontinental travel. Sometimes she's off to beautiful cities known for their extravagant trade expos like Bologna's Cersaie. Other than hopping on a plane with her (if only!), we're going to share her adventure the old-fashioned way, with a Q & A. But first, a little backstory.
A Lay of the Land
Every September for five days, thousands of industry movers and shakers—including interior designers, architects, and manufacturers—flock to Bologna, the northeast region of Italy, for Cersaie, an international exhibition of ceramic tile and bathroom furnishings. A launching pad for the world's newest tile, 800 exhibitors – hail from 41 countries— to showcase their latest innovations. Whether you love floor-to-ceiling encaustics or thrill to the sight of all things Terrazo, Cersaie represents everything hot and happening in the trade.
How the Wayfarers Wander
Nearly one dozen halls cover 1,679,170 square feet to create an irresistible feast for the eyes. The trade show's formidable blueprint is eclipsed by design, proving time and again that almost anything's possible in tile today. Fresh from the drawing board trends come to life in apartment-sized booths – one as inventive as the next. Emily recalls a favorite: "They covered every inch of the exhibit with Green stripey onyx, adding palm trees and water features to create a zen-like tile jungle."
She isn't navigating the jungle, or rest of the show, alone: MSI's head buyer Paulo is at her side. His fluency in five languages comes in handy when walking through the pavilions – which are mostly arranged by language and country.
Q & A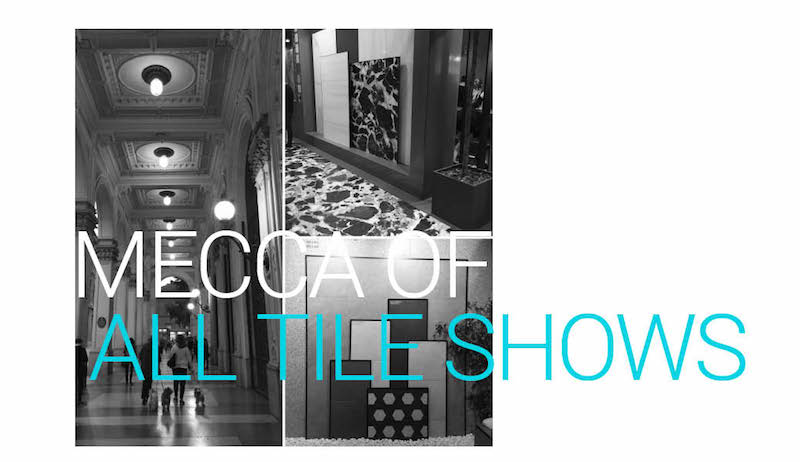 Q: What should we know about Cersaie?
Emily: "Cersaie is the mecca of all tile shows. The best of the best. It's the industry's fashion week, thousands in the trade debut their most transporting collections - packed with the latest colors, textures, prints, and finishes. We're on the lookout for highly desirable options to introduce to our North American customers."
Q: How do Italians approach tile?
Emily: "What I love most about them is that they think about design first. They are masters at living and working in a realm of pure inspiration. In that space, they can easily turn their passion for style into an artform. If I could bottle the feeling I have at Cersaie, I would."
Q: What's your process?
Emily: "We go to Cersaie with an open mind as well as an expectation about seeing certain trends. Between Paulo and me, we take hundreds of photos. Back at home, we debrief and integrate our recommendations—which includes mood board presentations—into a development plan. We greenlight some designs straight away. Others, for a variety of reasons, we pass on. It's not always black and white. Some looks considered too avant-garde for an entire flooring collection, may be considered for our mosaic tile lineup. Each new style falls within one of the five trendiest categories we single out that year."
Q: What happens after you've chosen the new collections?
Emily: "We put the best and brightest tiles procured from Cersaie through its paces during development. Afterwards, we ship a fleet of these new looks to our showrooms and tile shops across the country by way of our North American distribution centers. Lots of moving parts to the process, but thanks to my colleagues in the states and abroad, it happens like clockwork each year."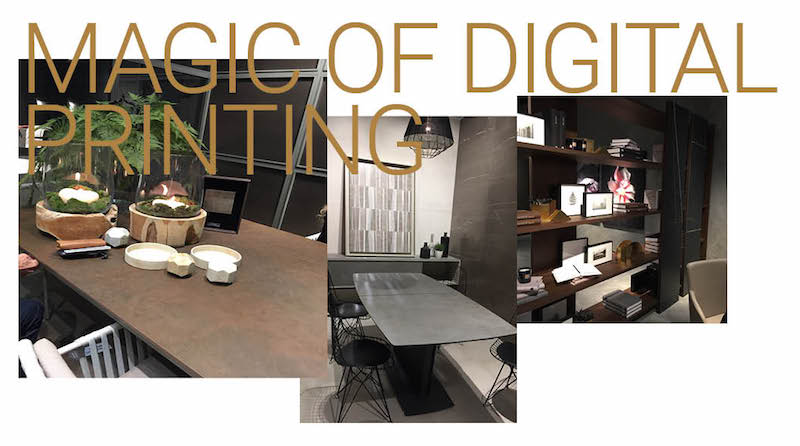 Q: What's the most important takeaway for homeowners?
Emily: "They have more latitude today when it comes to choosing designs that reflect their personality. High-styles looks, for example, are more accessible. Suppose, in the past, you wanted marble in your kitchen, but for practical reasons like cost and maintenance, it wasn't an option. The large format porcelain slabs in our STILE Collection look just like marble at a fraction of the price. To the eye, you can't tell the difference. That's the magic of digital print technology on porcelain. And, one of the latest developments is that 12mm thick slabs are now suited for countertops…Game Changer!
Q: How was the show different this year?
Emily: "North Americans are becoming more adventurous. That's not to say traditional looks are out of favor; just that we've added a greater selection of edgy styles to the mix. For example, white subway tiles remain a designer mainstay, but now we're pairing them with reimagined encaustic tile. Combining a classic subway tile backsplash with a daring encaustic tile floor is a trendy way to shake up mudrooms, bathrooms, and kitchens."
Q: What other ways is the industry pushing boundaries?
Emily: "Natural stones like marble will always be fashionable, but our graphics capabilities are evolving to include a new crop of applications - particularly in porcelain tile. Larger-than-life thin slab bookmatched walls, tabletops, doors, shelving systems, are among the most popular. Natural stone bookmatch slabs like quartzite and soapstone are also gaining momentum. There's a steady buzz around black & white marble looks with striking movement so expect to see those new looks from us as well.
We're on the cusp of perfecting natural-looking through body veining for thicker tile. You'll find thick-slab porcelain countertops (6 mm and 12 mm) with through body veining in many homes and businesses shortly."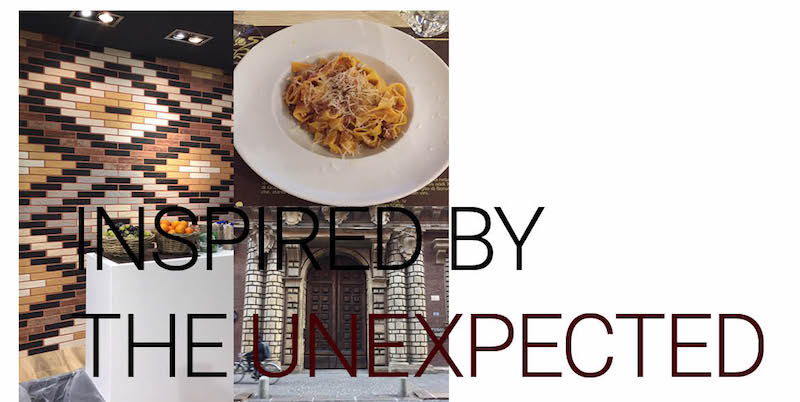 Q: What styles fly in Europe but not at home?
Emily: "For the most part, we're not as drawn to abstract, or niche looks – like pink and aqua encaustic tile. Going back to the runway analogy – some of the looks at Cersaie have a fashion house aesthetic – dreamed up for a particular lifestyle. American tastes tend to run low-key and approachable – less the red carpet gowns and more the black cocktail party dress. That's not to say that we never fall in love with something unexpected and take a risk on a new line."
Q: What's the most rewarding part of Cersaie?
Emily: In the months following our curation process, I get to see homeowners and businesses bring the latest trends to life. As a designer, I look at monthly sales reports, but my interests are more aligned to the stream of images that flow in from sites like Pinterest and Instagram. It's encouraging – especially when a trend within a trend pops up like subway tile with dark grout. A growing demand for any well-received collection means expanding the line – which, to me, is icing on the cake."
Q: What's fresh and exciting?
Emily: "There's an entire hall devoted to graphics. Most tile these days are printed – which means a wide assortment of patterns, colors and textures are available for you to mix and match. One of my favorite things to watch from year to year is the evolution of wall tile. I'm obsessed with anything tactile that goes up the wall – like 3D porcelain tiles and porcelain ledger panels.
Q: What do you find most intriguing about trendspotting?
Emily: "What's hot in one industry is often on-trend in another. Right now, matte lipstick is chic. So are matte finish sunglasses. And matte surfaces. Same goes for geometrics. It's hard to determine what's driving what in cross-industry patterns, but the results are the same: they've become familiar on Main Street. Tracking these conventions is a fun aspect of my job."
Q: Speaking of fun, any word on the fabulous five?
Emily: Thought you'd never ask. We're announcing our Top 5 Design Trends for 2018 soon. We'll go in-depth on this year's winning looks on an upcoming blog, but we chose Tricked Out Tile; Pattern Palooza; Force of Nature; Off-The-Wall Dimension; and Striking Movement."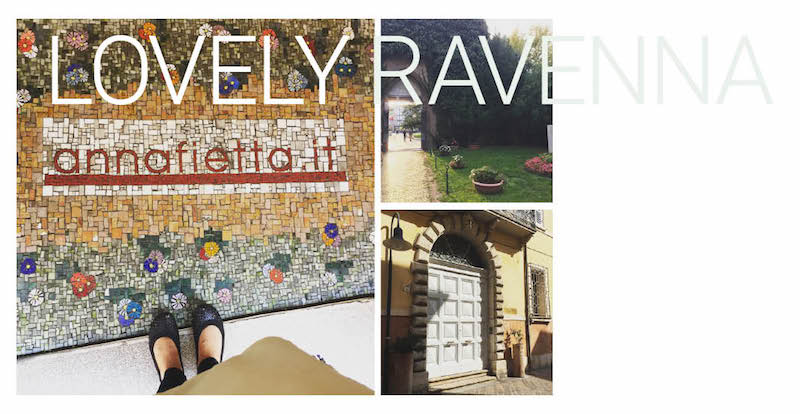 Q: Did you have any time for sightseeing?
Emily: "Yes, for the first time since I started coming to the show five years ago. Cersaie is in downtown Bologna, so evening walks to dinner means meandering through the beautiful city square, passing sights like Piazza Maggiore – which is a special treat. However, this trip, I took a 30-minute, seven-Euro train ride to Ravenna, near the Adriatic coast. From the 5th and 6th century monuments and churches to the streets and shop windows, Revenna seemed lit from within with gorgeous mosaics. Not surprisingly, it's known as Mosaic City and the birthplace of mosaic tile. It's a dreamy place - one I'll never forget."