Our Top 6 Quartzite Styles From The Q Premium Natural™ Quartz Collection
September 20, 2023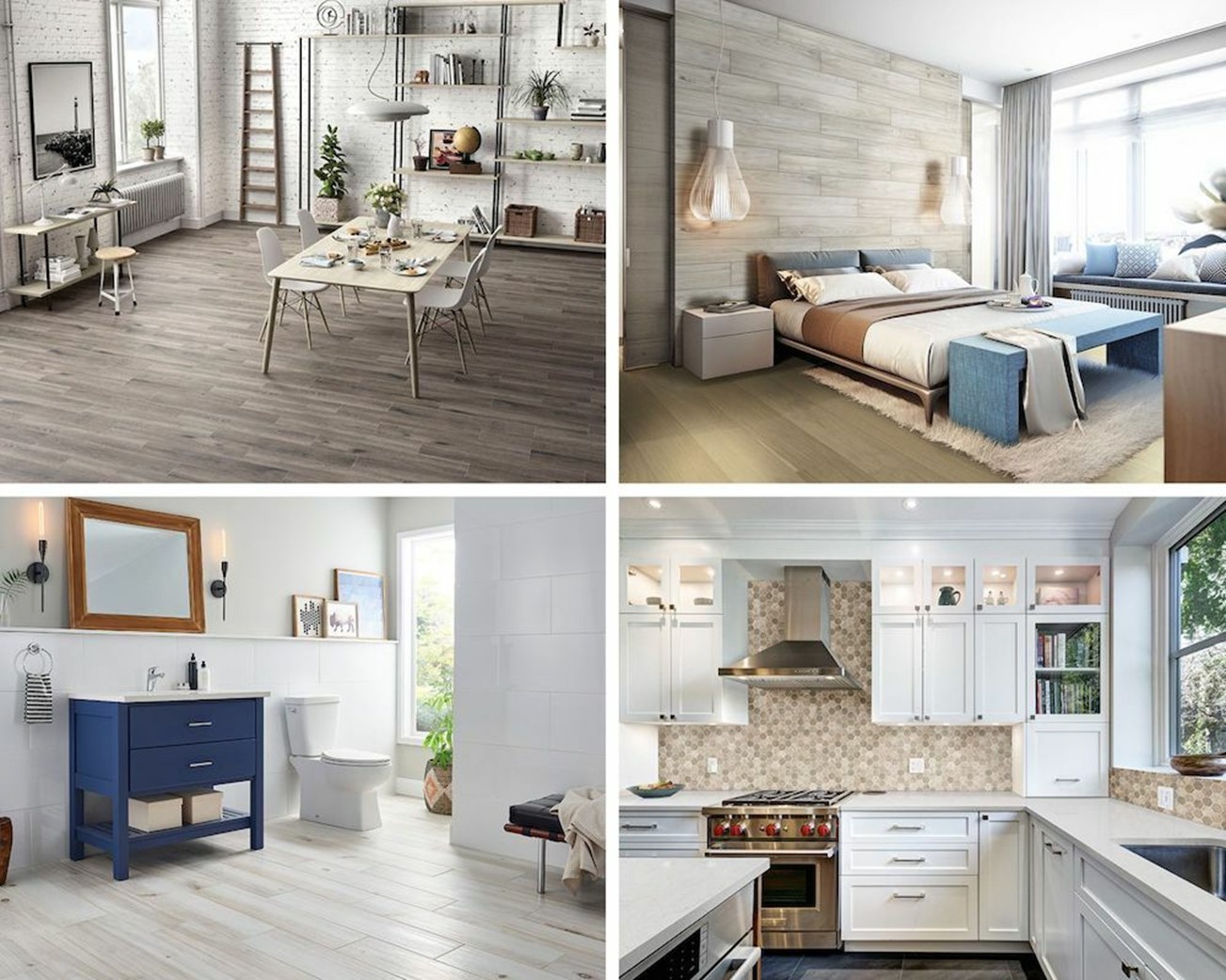 Quartz countertops have gained acclaim for their adaptability, longevity, and chic appearance. They seamlessly enhance contemporary kitchens and bathrooms, providing homeowners with a straightforward path to aesthetic refinement. At the forefront of quartz's popularity is the Q Premium Natural™ Quartz Collection, offering a vast array of top-tier quartz styles to sophisticated homeowners.
With many innovative designs, one that stands out is quartz's ability to mimic the beauty of quartzite countertops. Celebrated for its versatility, durability, and elegance, quartz countertops flawlessly accentuate contemporary kitchens and baths. This fusion allows homeowners to elevate their interior design with the appeal of quartzite but with the style and functionality of quartz.
Today, we're excited to feature six captivating quartz countertop colors, all part of our expansive quartz collection. Each one, with its own charm and allure, promises to redefine luxury and beauty in all decors. From subtle elegance to bold statements, these styles cater to diverse tastes and preferences. Let's delve into each one to appreciate their distinct features, craftsmanship, and the design opportunities they present. Whether you're redesigning an existing space or conceptualizing a new one, these quartzite looks are set to inspire and transform interiors in ways previously unimagined.
Drawing inspiration from the royal palaces of France, Calacatta Versailles™ dazzles with its subtle yet stunning veins. The unique two-toned background with delicate gray and white brings sophistication to any space with the look of quartzite but the easy quartz maintenance and durability. This white quartz countertop is a popular choice for homeowners aiming for a minimalist look with a touch of aristocracy.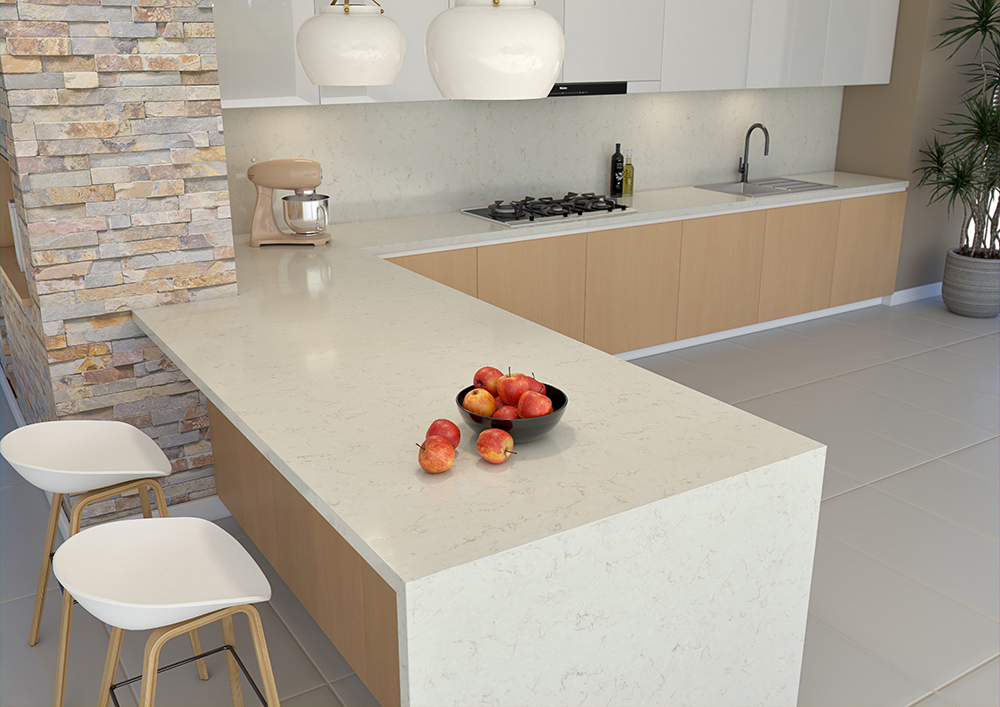 Cashmere Taj™ is for those who desire the elegance and warmth of quartzite. Its soft, creamy background, coupled with bronze and gold intricate veining, resembles the luxuriousness of cashmere. This countertop's surface features a high-gloss polished finish, enhancing the quartz's soft coloration and shine to strike the perfect balance between opulence and comfort. It is perfectly suitable for both modern and traditional spaces alike.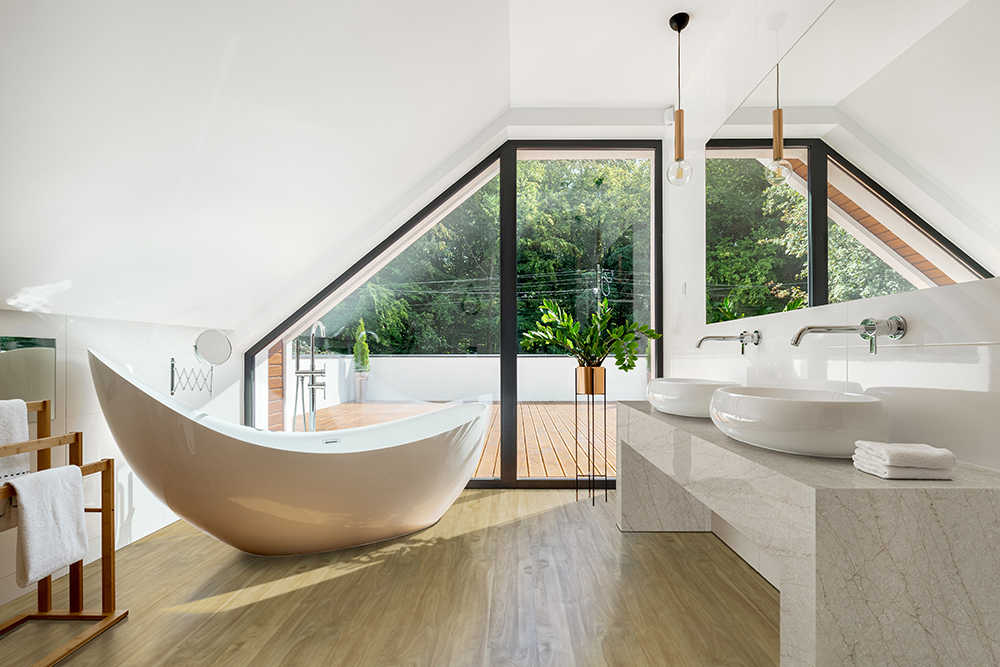 Featuring an exquisite off-white base complemented by delicate gold veins, LumaTaj™ beautifully captures the essence of the iconic Taj Mahal quartzite. This quartz incorporates our signature LumaLuxe® formulation, adding depth and light, making it an ideal choice for any space. Choose LumaTaj™ if you want kitchen countertops or bathroom countertops that spark discussions and admiration.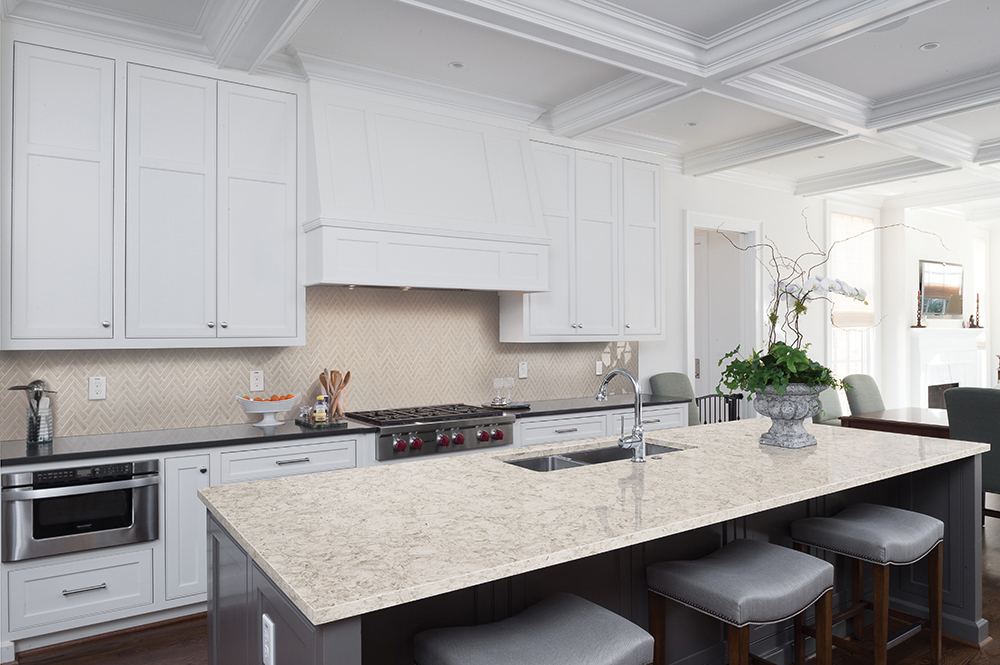 Portico Cream Quartz elegantly combines the intricate patterns of quartzite with the resilience and ease of care of quartz. It offers a tasteful blend of cream, greige, and gray, ensuring its compatibility with a spectrum of color themes, from traditional to contemporary. Its muted tones, accentuated by delicate veining, act as a serene canvas, amplifying other design elements in the room. Enhanced with our exclusive LumaLuxe® technology, this quartz marries vintage charm with modern elegance, positioning it as a classic choice for any space.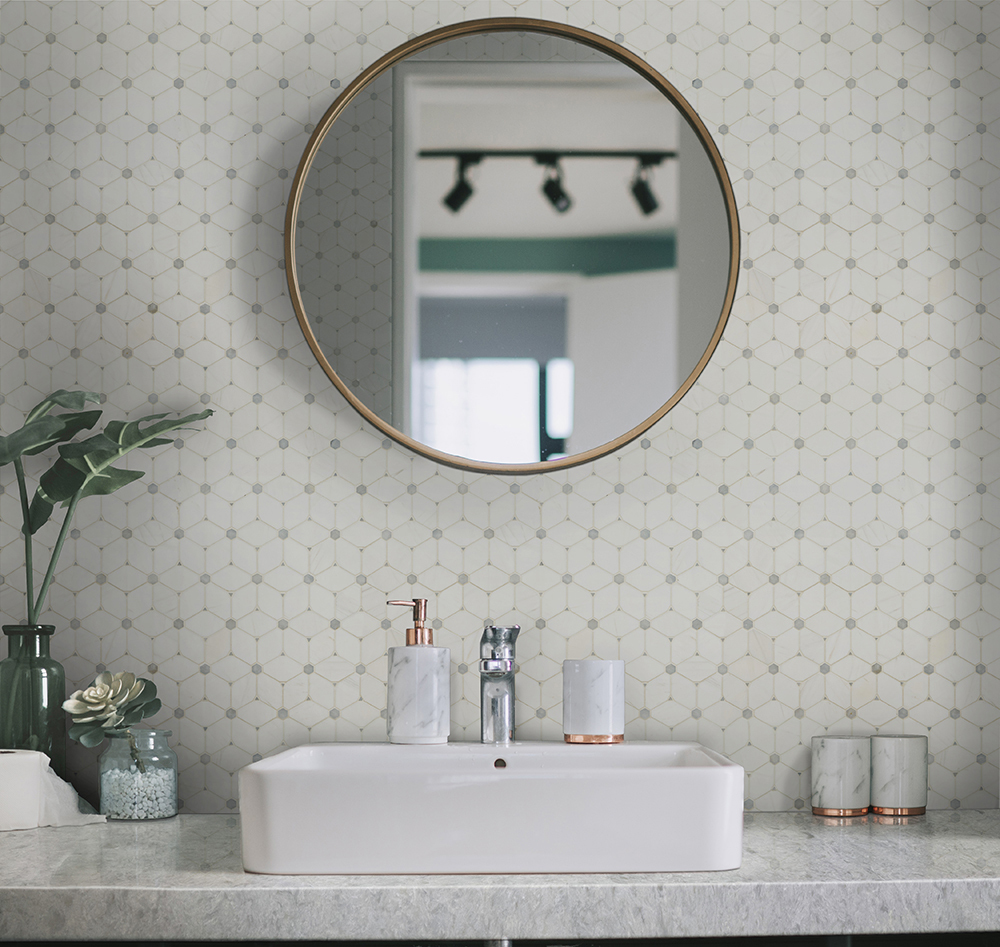 Rolling Fog® is a stunning quartz that perfectly mimics the understated elegance of quartzite. Its subtle gray tones interspersed with cream and white uses our proprietary LumaLuxe® formulation to enhance the stone's depth and luminosity. Whether you're aiming for a classic, modern, or rustic aesthetic, Rolling Fog® adapts generously and gracefully.

Beautifully neutral, Vena Carbona® is the epitome of modern luxury. Its deep, gray surface with subtle white veining is sure to make a statement. Enhanced with LumaLuxe® technology that adds depth and allure, the Vena Carbona countertop is stain-resistant, effortless to clean, and requires no regular upkeep. It's an ideal choice for active homeowners who seek luxury without forgoing ease and convenience.
The beauty of the Q Premium Natural™ Quartz Collection is multifaceted. Not only does it showcase a broad spectrum of styles, but it is also high quality. Designed to mirror the natural allure of quartzite, these quartz countertops are meticulously engineered to ward off stains, scratches, and chips, making them an optimal choice for the demands of daily life.
With these six captivating quartzite styles, the design potential becomes truly boundless. Whether you're breathing new life into an existing space or crafting a fresh vision from the ground up, these selections promise to uplift your interiors, setting a new benchmark in luxury.
Chat with us online, take a trip to an MSI showroom, or find an MSI authorized dealer in your area to see these new styles in action. Indulge in the luxury of Q Premium Natural™ Quartz and redefine the way you perceive style and elegance in your living spaces.
LEARN MORE ABOUT QUARTZ COUNTERTOPS
Definitive Guide To Q Premium Natural Quartz: Why It'S The Preferred Choice For Countertops And Other Surfaces
Upgrade Your Kitchen Or Bathroom With 6 New White Quartz Styles From MSI
Introducing 6 New Calacatta Quartz Colors: Which One Is Right For Your Kitchen?
Design Your Dream Kitchen With MSI's Multi Tone Quartz Countertops