Tile Style: Tricks To Making Beige Tile Flooring More Trendy
February 10, 2018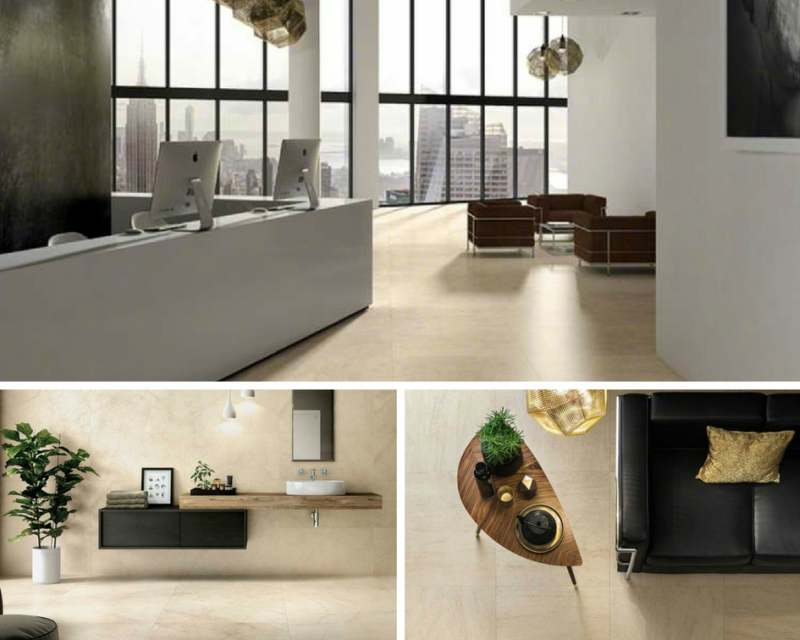 Let's face it—neutral shades will always be in style, and that makes them popular choices for wall treatments and porcelain tile flooring. Neutrals are easy to coordinate with other décor, no matter what style you choose, and unlike the current year's hot color scheme, subtly-hued elements like beige tile flooring will never look dated.
The question is, can neutral tones still be trendy? Is it possible to use beige color combinations for the home that inspire you, bring you joy, and draw attention to your unique sense of personal style? The answer is a resounding yes! And here are some ideas to make it happen with our Livingstyle Porcelain Tile Collection.
Use a Range of Beige Hues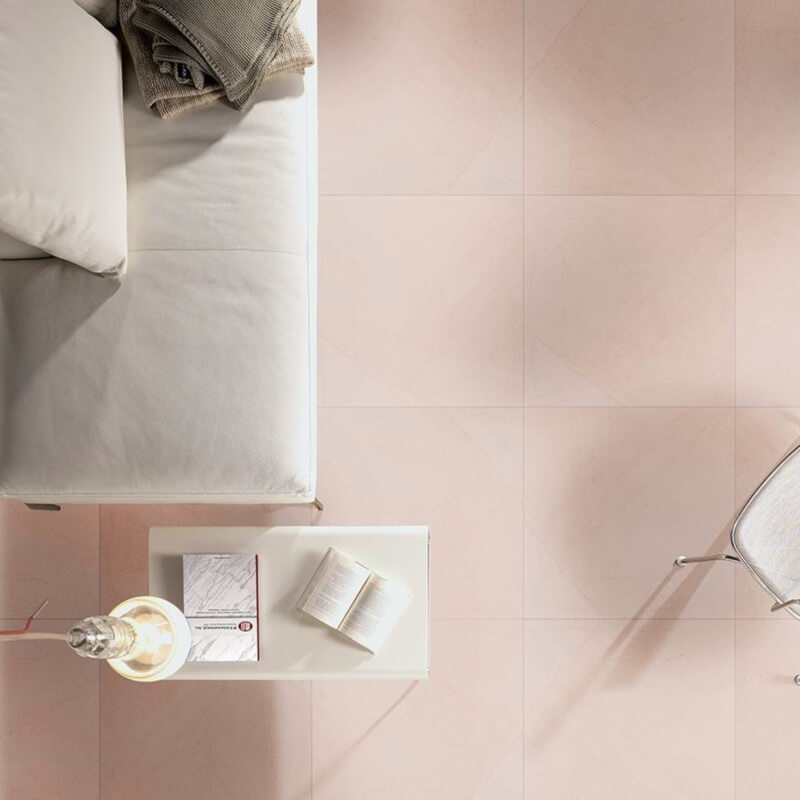 Featured: Cream Livingstyle Porcelain
If you're going beige, don't go halfway. Instead, achieve a sophisticated design by fully committing to the muted color family. Layer a range of beige shades throughout your design, from palest off-white to nearly-brown. Then, blend in complementary hints of gray, yellow, or even MSI's pink-tinted Cream Porcelain floor tile. Accessories are key in this look. Your furniture, curtains, throw rug, sofa pillows, and wall colors can all play supporting roles in the overall design. You might be surprised at the modern effect of this monochromatic aesthetic. The cascade of subtle hues creates a calming environment that is easy on the eyes. For a pop, add an element of crisp, snowy white.

Update Your Furniture and Fixtures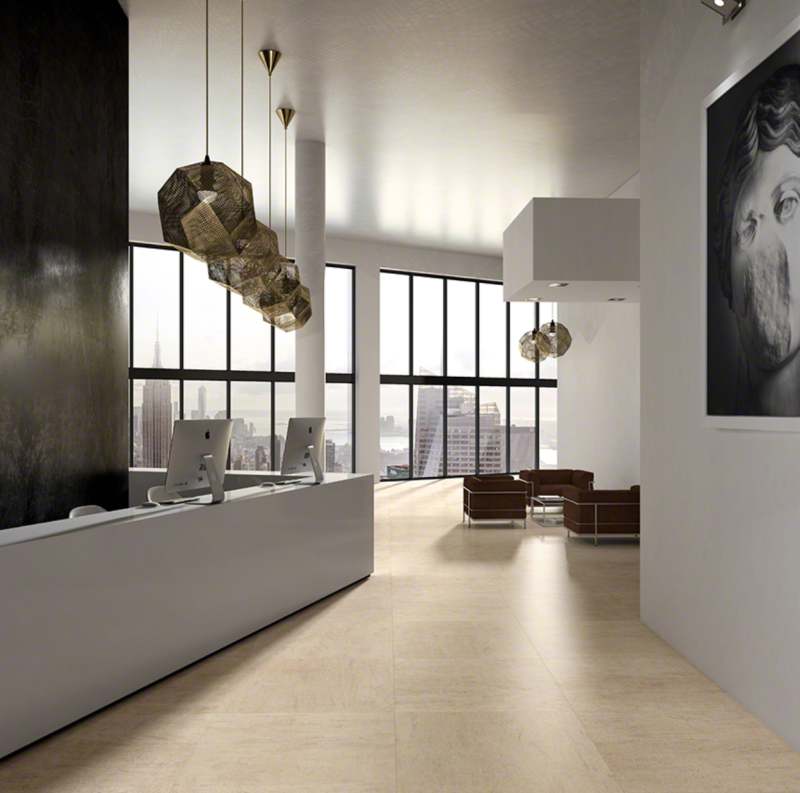 Featured: Beige Livingstyle Porcelain
Spice up your beige-hued room by switching up your furniture and fixtures. Whether you prefer a minimalist look with simple, linear furnishings, countertops, and window treatments or a more traditional style, beige colored tile flooring is the perfect backdrop for some bold new choices. Go ahead and add dramatic elements to the room—think specialty lighting, large indoor plants, or a piece of custom furniture. With a neutral background of beige porcelain tile, everything will harmonize.
Use Natural Elements for an Earthy Look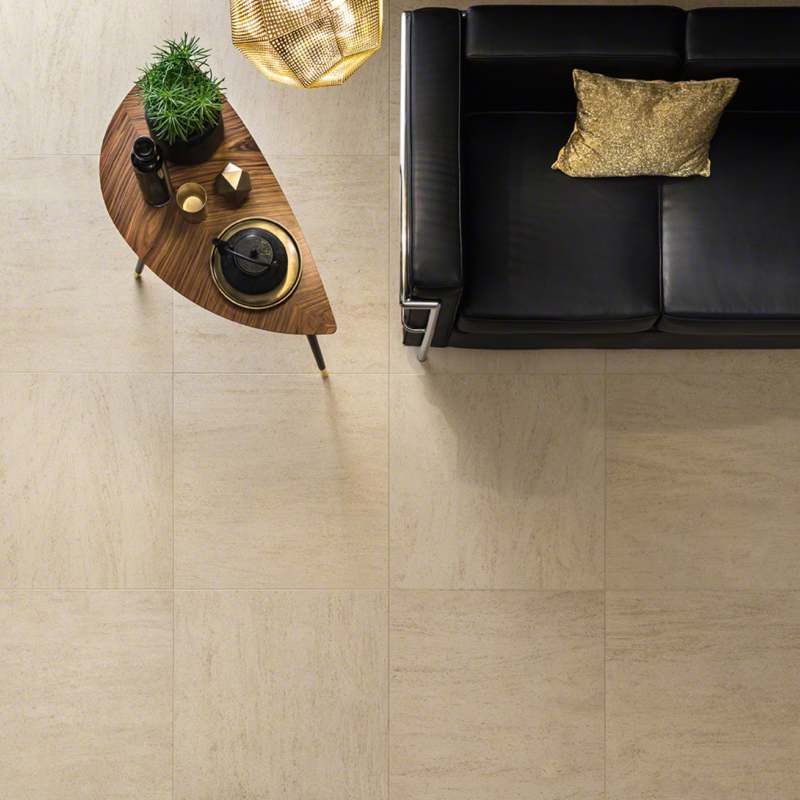 Featured: Beige Livingstyle Porcelain
Beige is a color found in nature—it makes perfect sense to complement it with other natural elements. This creates an earthy aesthetic that works in so many designs. A beige porcelain floor, complemented by natural touches, can soften stark modern architecture or even contribute to a more rustic design. Add wooden beams or wall paneling, lush indoor plants, or stacked stone accents, and voila! You have a design that is put together and compelling. And if you have large windows that let in tons of sunshine and overlook a gorgeous landscape, well, you won't complain!
Add Pops of Bright Color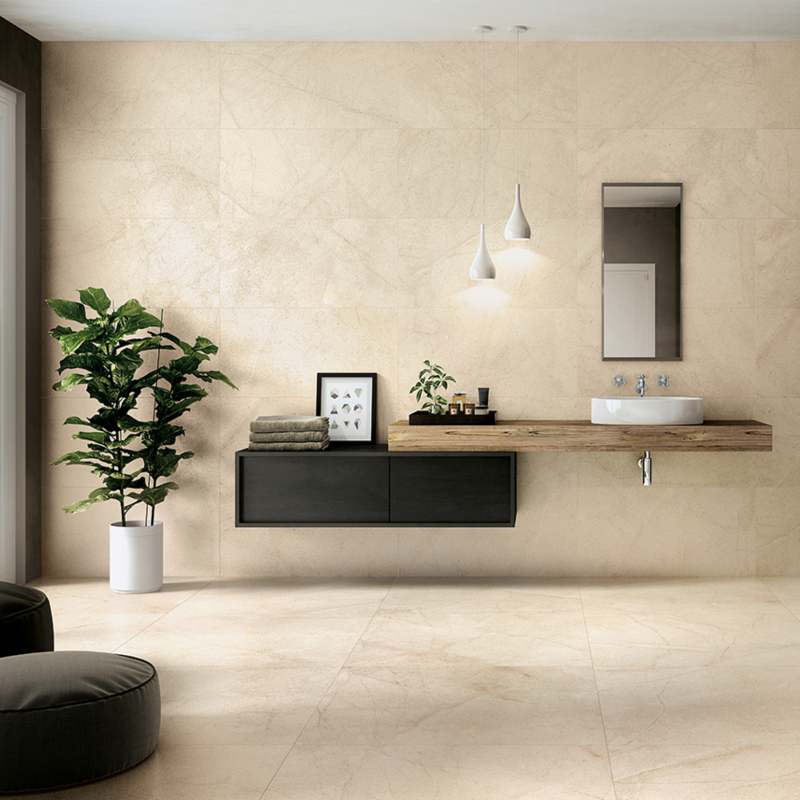 Featured: Cream Livingstyle Porcelain
One advantage to choosing a beige porcelain floor tile is that it's a long-term commitment you won't regret. After all, you can always switch up the accompanying décor. Accessorize the neutral porcelain tile background by adding pops of color. Bright red curtains, shiny metallic light fixtures, vivid yellow throw pillows…the options are endless. It doesn't take much color to completely change the look of a room built on a foundation of beige tile.

Bonus: You can change it as often as you like.
Use Color to Warm Up or Cool Down the Design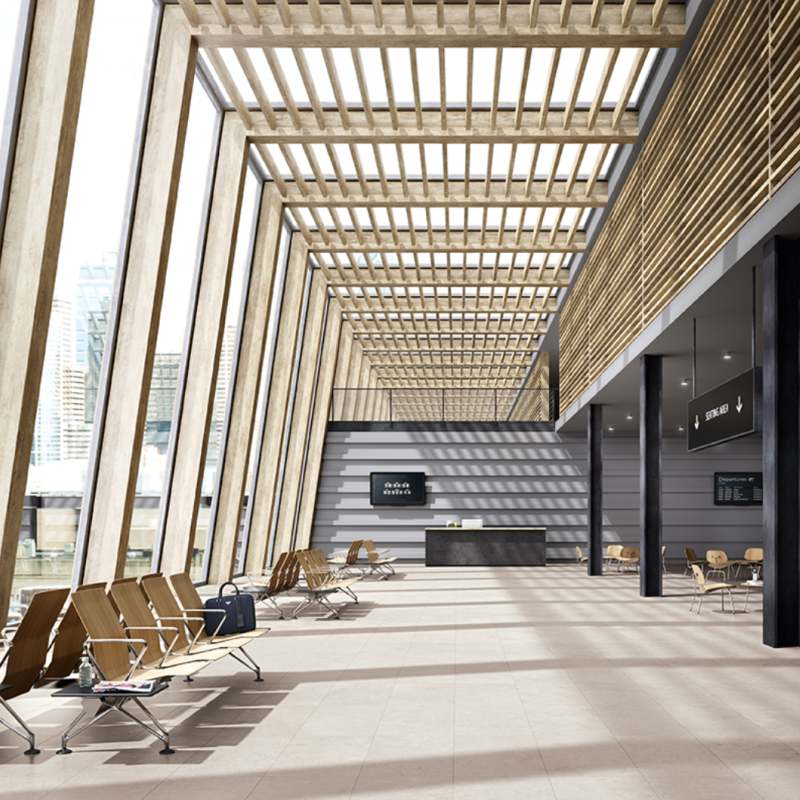 Featured: Pearl Livingstyle Porcelain
As a neutral, beige is adaptable to both warm and cool color families. And that's convenient because your inspirations might change as often as the seasons. It's good to know that your porcelain floors are ready and willing to participate in a warmer or cooler decorating scheme, whichever you fancy. Cool down a bedroom and create a soothing, restful environment with shades of green, blue, or violet. Energize your kitchen and stimulate hearty appetites with shades of orange, brown, or red. Either way, your neutral floor will ground and complement your design.

Are the ideas starting to flow? Try out MSI's Room Visualizer Tools for a fun, easy way to experiment with beige. Or experiment with the many other combinations of color, texture, and pattern, and get inspiration for your own dream home design.