Recycled Glass Tile Backsplash Ideas For An Upscale Look
September 18, 2017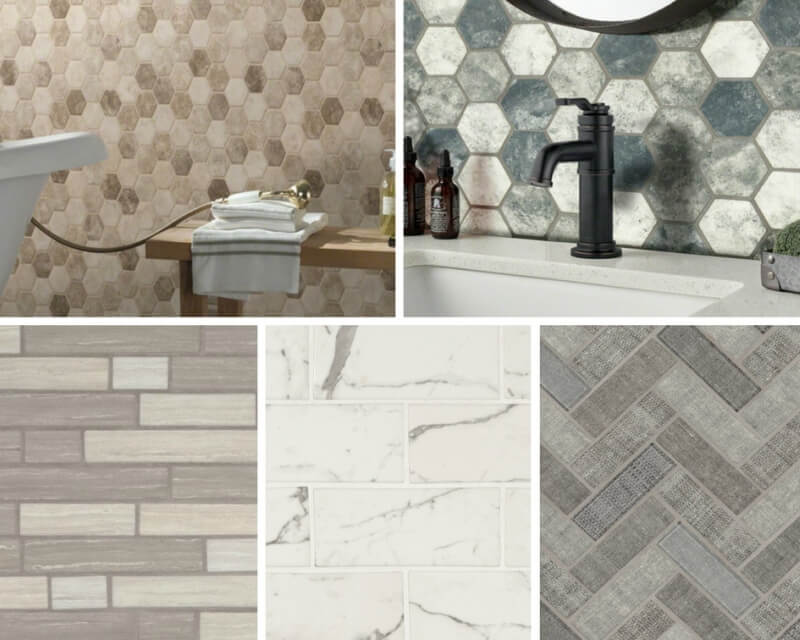 Recycled glass tile has become increasingly popular in the last few years, and for good reason. Glass tile is an eco-friendly option that is stylish, versatile, and durable. And now, with the advent of inkjet technology, glass tile is even more appealing.
That's because it can be printed to look just like marble, stone, or other natural materials, all the while maintaining the distinctive glimmer of glass. Read on to discover more about glass tile and all the amazing options that MSI has to offer.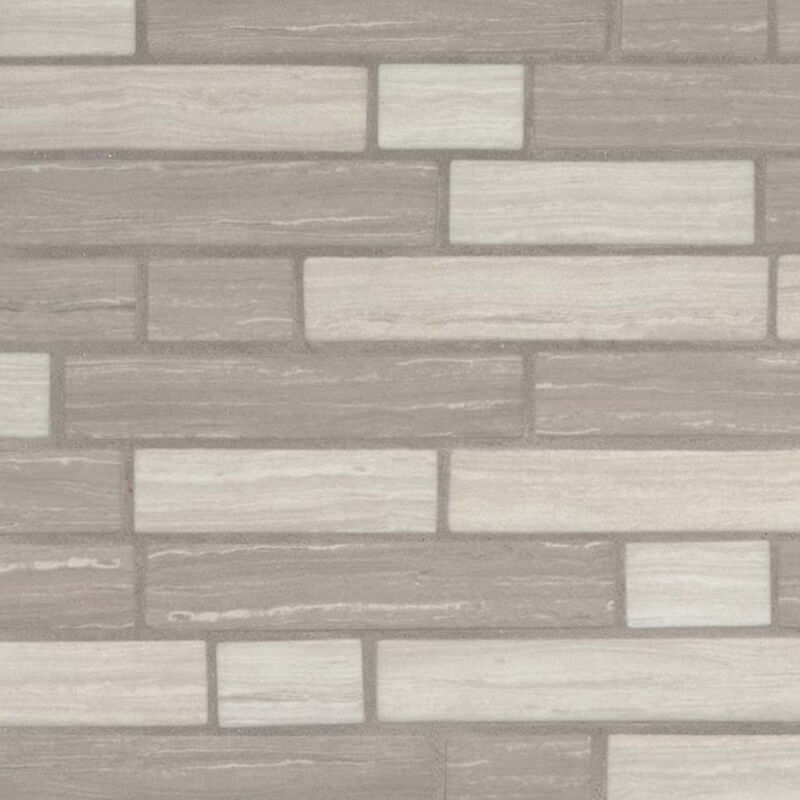 Featured: Silva Oak Interlocking Glass Mosaic
Every year, thousands of pounds of glass are diverted from landfills to create glass tile. This discarded glass is melted down under extremely high temperatures, stamped into various shapes and cut into tiles, and smoothed down to the desired finish.
Plus, inkjet technology can now imprint designs on the tile that are fade-, stain-, and scratch-resistant. The resulting designs can closely mimic natural materials and textiles, or they can create totally fresh artistic and abstract prints. A protective glaze can be applied after the printing, or the tiles can be left unglazed.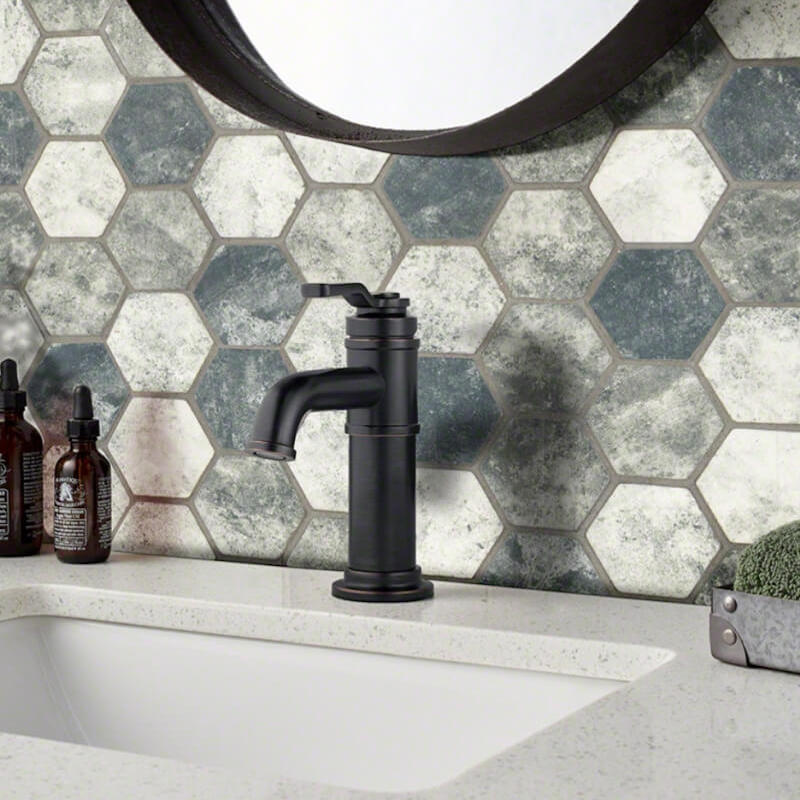 Featured: Urban Tapestry Hexagon Glass Mosaic
Glass tiles are sometimes offered with a mesh backing, as with the Urban Tapestry Hexagon Glass Mosaic. The mesh back makes these hexagonal glass tiles even easier to install, and excellent for use as a backsplash tile. Its elegant color palette of whites and grays, and shimmery granite-like pattern complements a wide range of decor styles and interiors.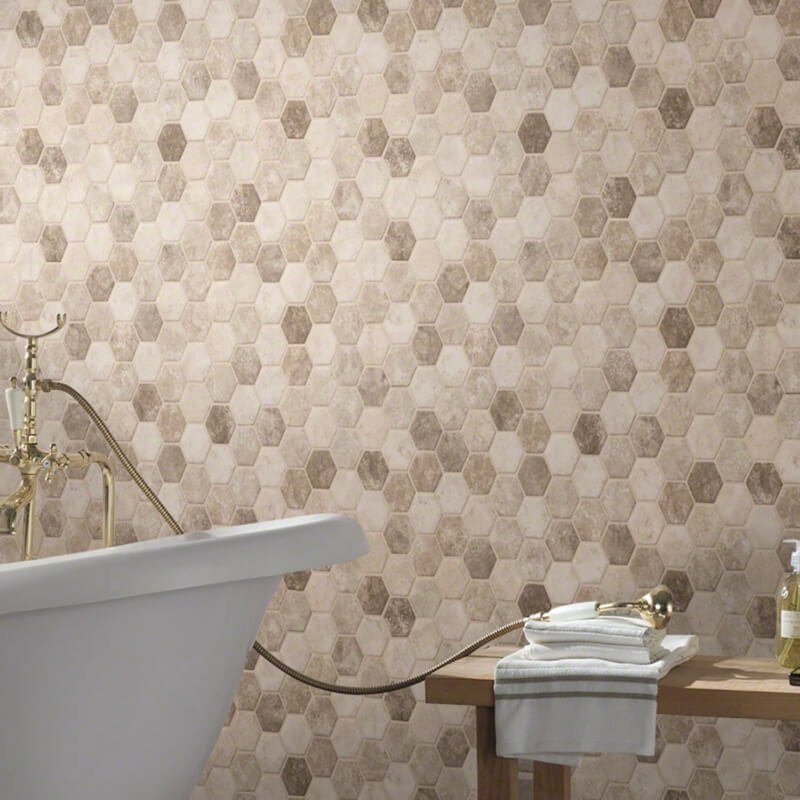 Featured: Sandhills Hexagon Glass Mosaic
For a natural look, try Sandhills Hexagon Glass Mosaic glass tile in warm cream, beige, and brown shades. The rustic, stone-like pattern of this hexagonal tile works well in kitchens, baths and laundry rooms, and complements a variety of other materials and finishes.
Featured: Statuario Celano Glass Mosaic
Statuario Celano Glass Mosaic is another option that has the natural appearance of classic stone, but with the contemporary appeal of a recycled glass tile. This modern tile features a soft white background with grey veining—a wildly popular look in kitchen and bath design for the last several years—on a 3x6 tile.
Statuario Celano offers a cost-effective and environmentally conscious alternative to lookalike marble tile.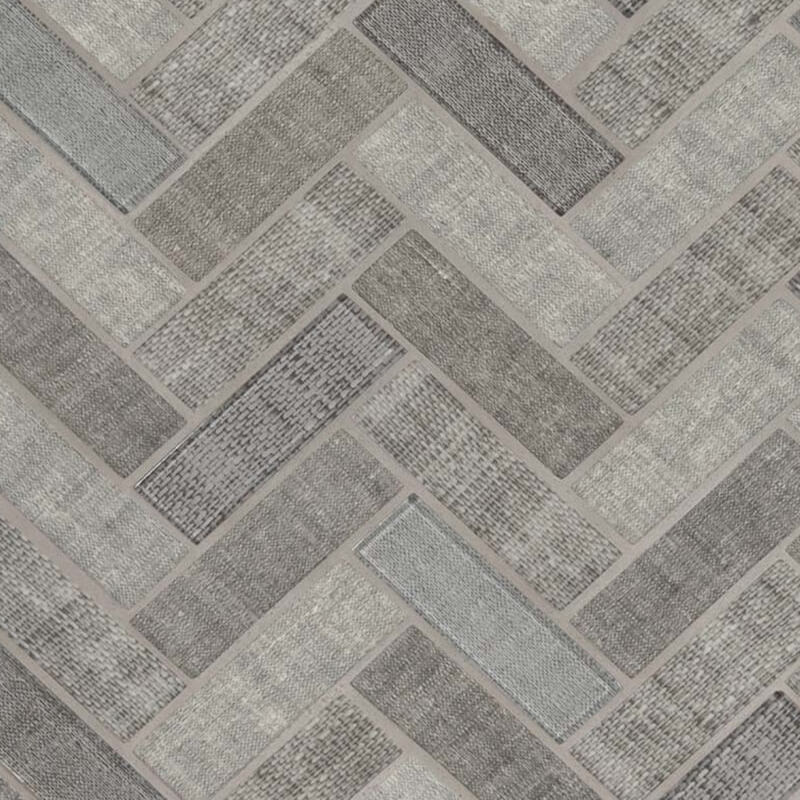 Featured: Textalia Herringbone Glass Mosaic
To really get the full effect of the possibilities of inkjet printed tile, just take a look at Textalia Herringbone Glass Mosaic from MSI. The detailed pattern printed on this herringbone tile perfectly mimics the look of a finely textured fabric, but in a glossy, easy-to-clean glass tile.
The depth in this tile is intensified by its angular pattern and strong monochromatic colors, which further enhances the overall texture and pattern.
The sparkle and benefits of glass, coupled with inkjet technology, gives homeowners almost endless options for a kitchen backsplash or bathroom design that is both luxurious and practical. And if you're curious about this amazing product, simply follow the link to learn more about recycled glass tile, and check out MSI's extensive collection of recycled glass tile mosaics and backsplashes.
READ MORE ABOUT THE DIFFERENT TYPES OF GLASS TILE
Glass Backsplash Tile Inspirations for Your Kitchen
Recycled Glass Backsplash Installs for A Luxe Look