Current Obsessions: Wall Tile Wonder
August 08, 2016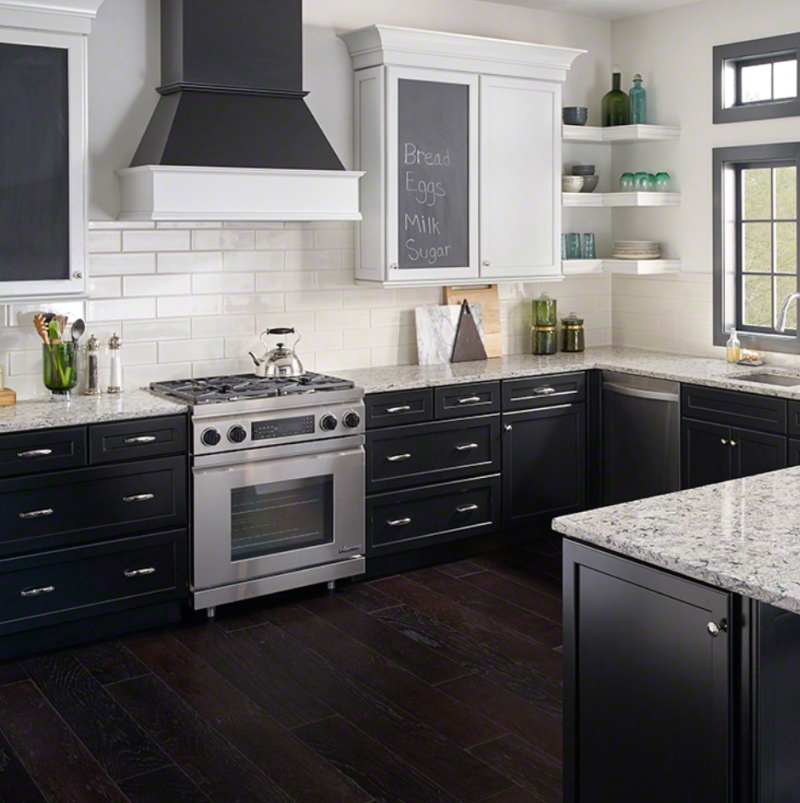 What is the first thing you notice when you walk into a kitchen? Is it the cabinetry, the floor, the countertop? Not likely. In fact, if you're like most design-savvy folks, your eyes are probably drawn first towards the backsplash or accent walls. The question is: is your kitchen design creating a wall of delight, or a wall of disaster? If yours is currently more horror than wonder, there have never been more options available to create an inviting, durable, and elegant kitchen backsplash.
Today, subway tiles and wall tiles are making a comeback, as evidenced by the plethora of new colors, materials, and sizes available. Natural stone, ceramic, and porcelain wall tiles are available in every shade of the rainbow, and yet classic neutral tones still reign supreme in the eyes of many designers and homeowners.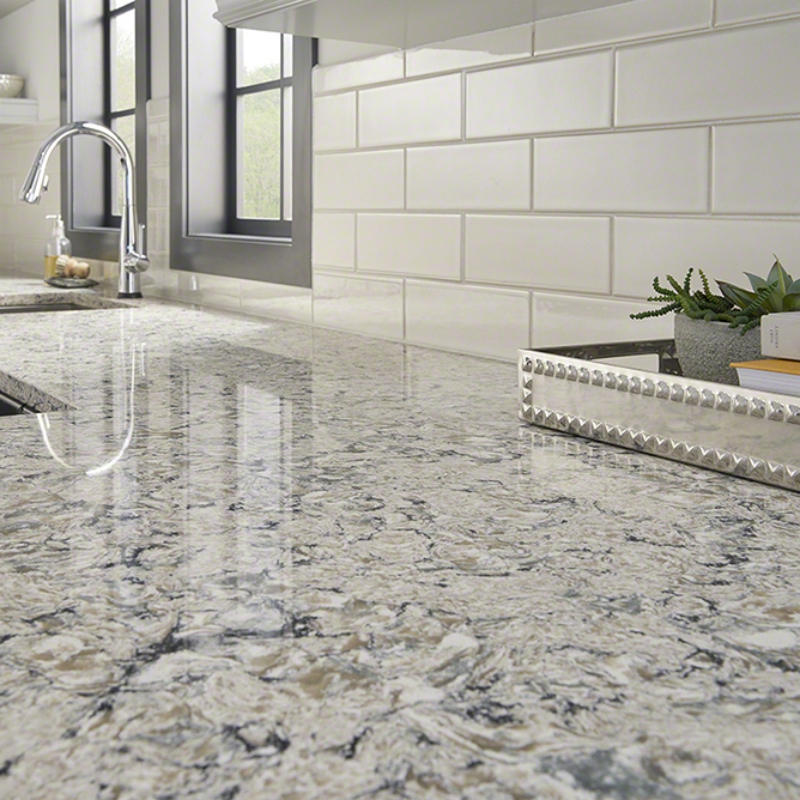 Featured: Antique White 4x12
The new generation of black and white kitchens have never been so bright, contemporary, sleek, or elegant. For example, Antique White 4x12 handcrafted ceramic subway tiles are the perfect addition to the design, adding a refined and subtle backdrop that is classic and adaptable to a variety of styles. Partner these ceramic tiles with marble-look quartz countertops for a hard-working kitchen that is easy to clean, durable, and virtually maintenance-free.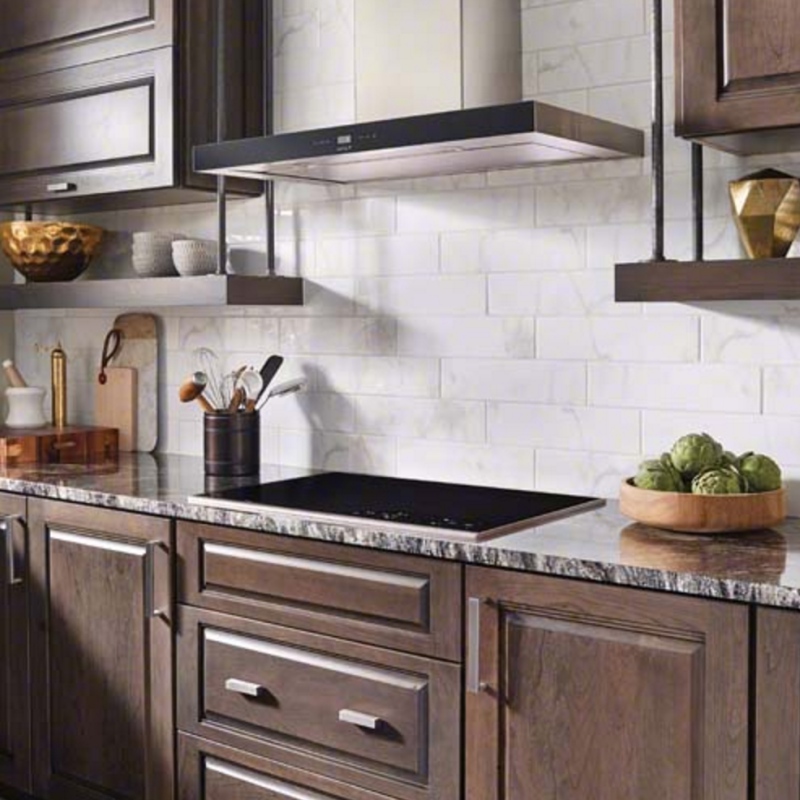 Featured: White Carrara Marble 4x16
Beloved for generations, no surface is more timeless, malleable to various style sensibilities, or luxurious than Carrara marble. The soft white background and iconic warm gray veins complement design styles from traditional to modern. Our White Carrara ceramic 4x6 tiles feature the elegant look of marble, but without the usual upkeep or maintenance. They are a cost-effective way to bring a truly classic pattern to your home. Create an elegant backsplash over your stove that will leave your guests exclaiming Tres chic!, while allowing for easy clean up after dinner is complete.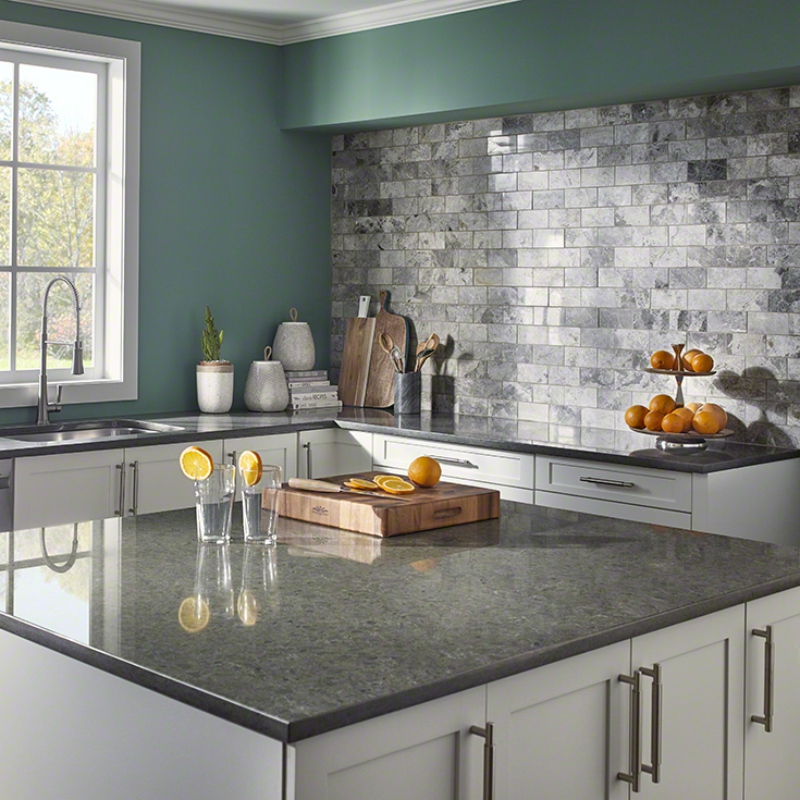 Featured: Tundra Gray 3x6
Natural stone subway tiles like Tundra Gray 3x6 polished marble are also suitable for hardworking kitchens. These tiles provide a rustic elegance when partnered with granite countertops and sophisticated white cabinetry. A major renovation is not necessarily required to bring new life to your kitchen. Simply add a new focal wall with these marble tiles, and in the future, all it will take to update to your refined style is a fresh coat of paint and new accessories.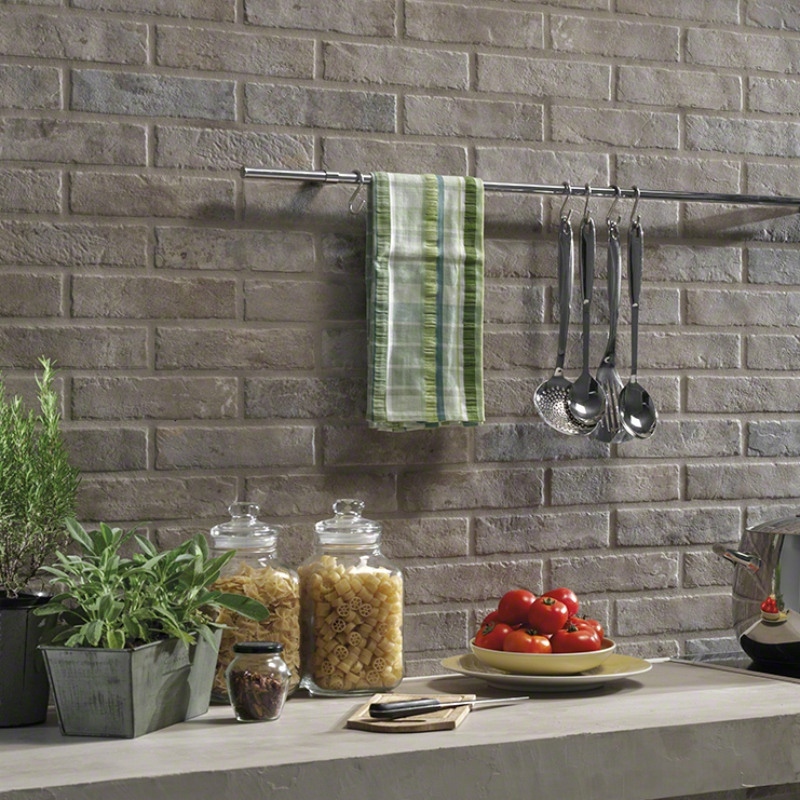 Featured: Capella Taupe Brick
Uncovering brick during a remodeling project is a jackpot in the design world. Aged brick has a wonderful patina that adds character and charm. However, aged brick also comes with some challenges. Bricks are difficult to clean, and can harbor years of dust, bacteria, and germs. But now you can add this same design feature with new, easy-to-clean porcelain tiles. Capella Brick porcelain tiles resist stains, odors, and germs while adding the allure of antique brick found in lofts and Victorian homes. Warm and comforting, partner these tiles with modern cabinetry, countertops, and accessories for a design combo that is sure to please.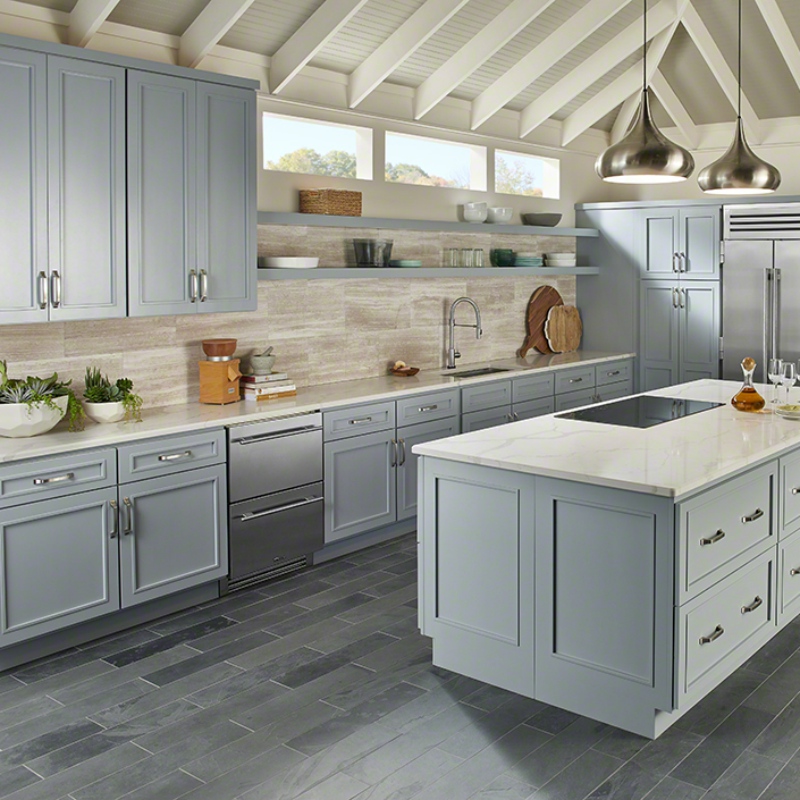 Featured: White Oak 12x24
Capturing many on-trend features, White Oak 12x24 marble tiles are another option for wall tiles when designing your dream kitchen. These larger-format natural marble tiles feature a linear pattern that is at once sophisticated and homey. Marry warm and cool tones to create a coastal, artisan-inspired cottage feel, where your family can gather around the island to enjoy relaxed evenings. This hardworking kitchen is durable and easy-to-clean and reflects a blended style you would be proud to have as the heart of your home.
Wall tiles can quickly transform kitchens to reflect your personal style, and you don't have to break the budget to achieve the lux look you desire. Marble-look ceramic subway tiles, porcelain tiles, glass tiles, and a wide array of natural stone tiles are available to create your custom wall of wonder. Use neutral tones—grays, whites, creams, and beiges—as they will remain classic, timeless and elegant for decades to come.