How Does Honed Stacked Stone Compare To Multi-Finish Stacked Stone
November 15, 2018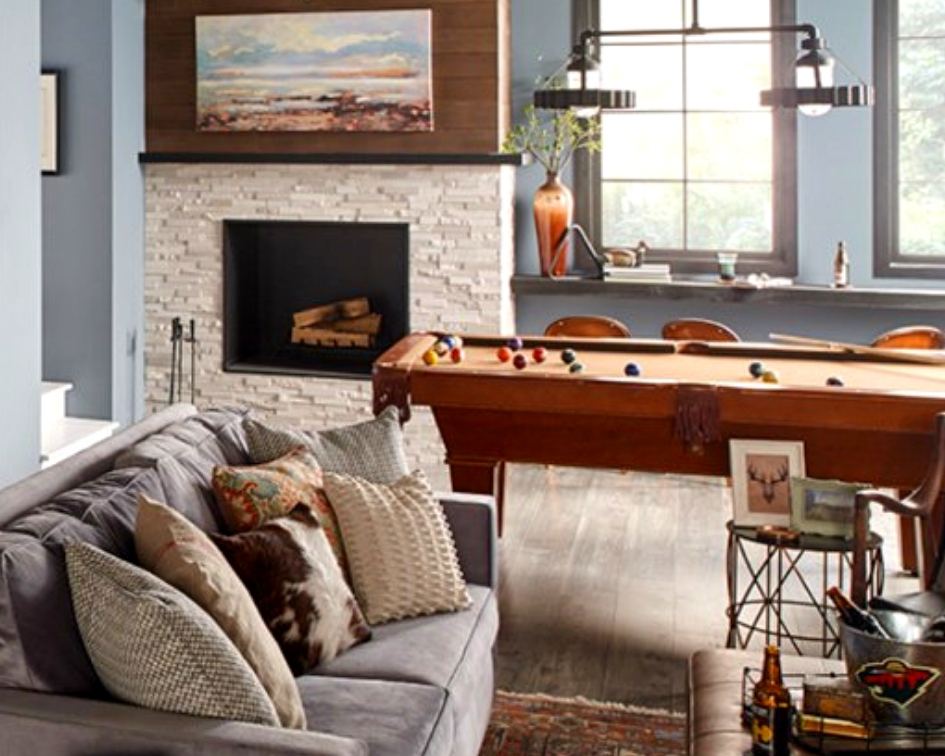 Stacked stone ledger panels can quickly transform a space, whether it's indoors or out. There's nothing like natural stone to add character and a sense of upscale permanence to a structure or a room's interior. It's incredibly versatile, too. Use it to face a rustic outdoor fire feature, or choose one of the more subtle, delicate options for a refined interior fireplace or accent wall.
The reason for this versatility is the different finishes available in our popular stone panels. In a honed finish, natural stone is cross-cut to enhance its coloration and veining; it produces a matte, flat texture. The split-face finish is just how it sounds: rugged and rough-textured. Both types are perfectly at home indoors and outdoors, in any type of decor, and there are many different types of stone and colors to choose from.
However, combining both types of finishes can create a look that's unique and stunning. That's what you get with multi-finish stacked stone: the best of both worlds. Cross-cut honed stones are combined randomly with rough-textured split-face or even pattern-textured stone, sometimes with varying depths for a 3D surface. The combo can include the same stone with different finishes, or stones with complementary shades as well as textures.
We've put together a roundup of popular stacked stone ledger panels so you can compare, visualize, and be inspired. How will you use them in your own home?
Calacatta Cressa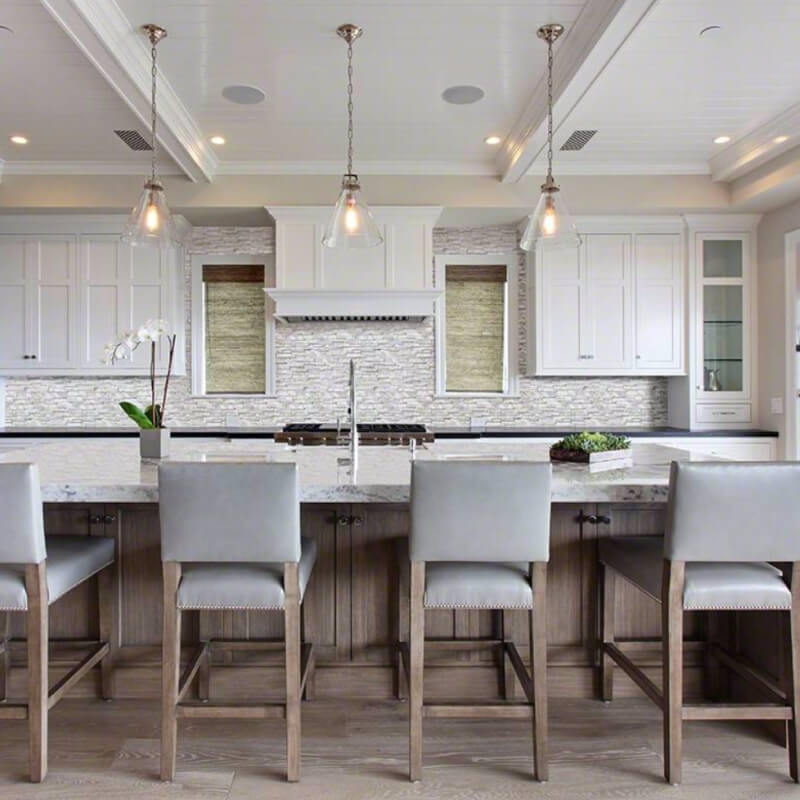 Featured: Calacatta Cressa 3D Stacked Stone Ledger Panels
With so many beautiful options, you may wonder how to pick your kitchen style. If your taste is more traditional, Calacatta Cressa can bring you the look of classic white marble with soft gray veins. Crafted into 3D ledger panels with random sizes and depths, though, this natural marble can easily become the focal point of the room.
Alaska Gray Multi-Finish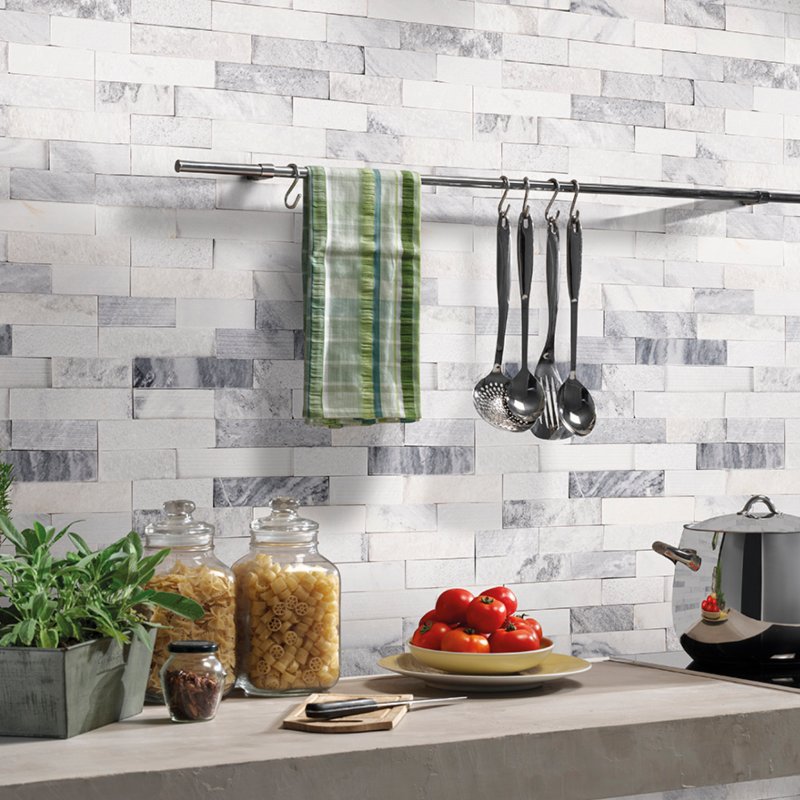 Featured: Alaska Gray Multi Finish Stacked Stone Panels
Shades of gray have been a popular trend this year — it's a soothing hue, and a genuine neutral that complements just about anything. However, without a certain creative spark, gray can be a bit "blah." Alaska Gray Multi-Finish stacked stone takes care of that dilemma by combining split-face, honed, and mechanically textured marble stones for a truly exciting result.
White Oak 3D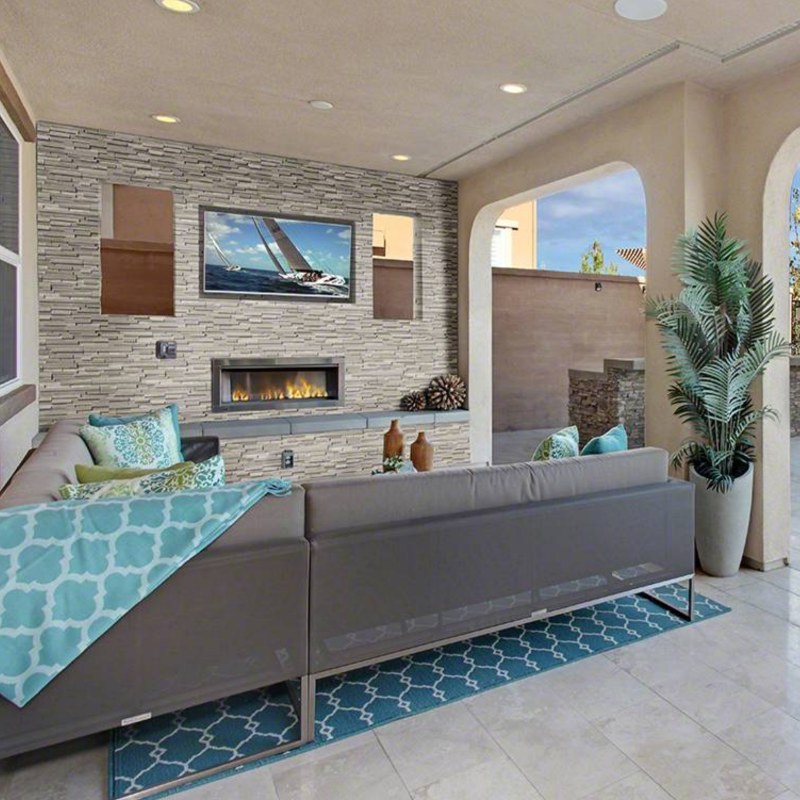 Featured: White Oak 3D Honed Stacked Stone Panels
Whether your living room is strictly indoors or a transitional area such as this breezy portico, a textured stacked stone accent wall such as White Oak 3D can achieve a sense of balance and create a natural focal point. With our interlocking system, it's easy to install panels around features like a fireplace, built-in shelving, or wall-mounted TV.
Casa Blend 3D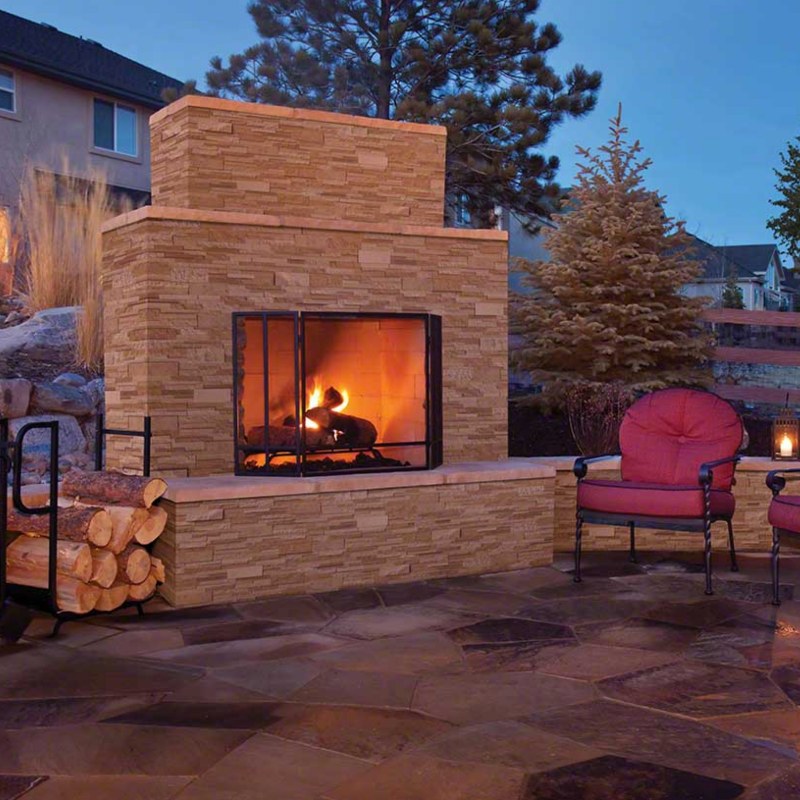 Featured: Casa Blend 3D Multi Finish Stacked Stone Panels
A freestanding hearth can transform a plain patio into a cozy outdoor gathering spot. Casa Blend 3D is well suited for this purpose; it's easygoing, with an eye-pleasing combination of split-face and honed stones in staggered sizes, shapes, and depths. The warm shades of travertine are right at home alongside the great outdoors.
California Gold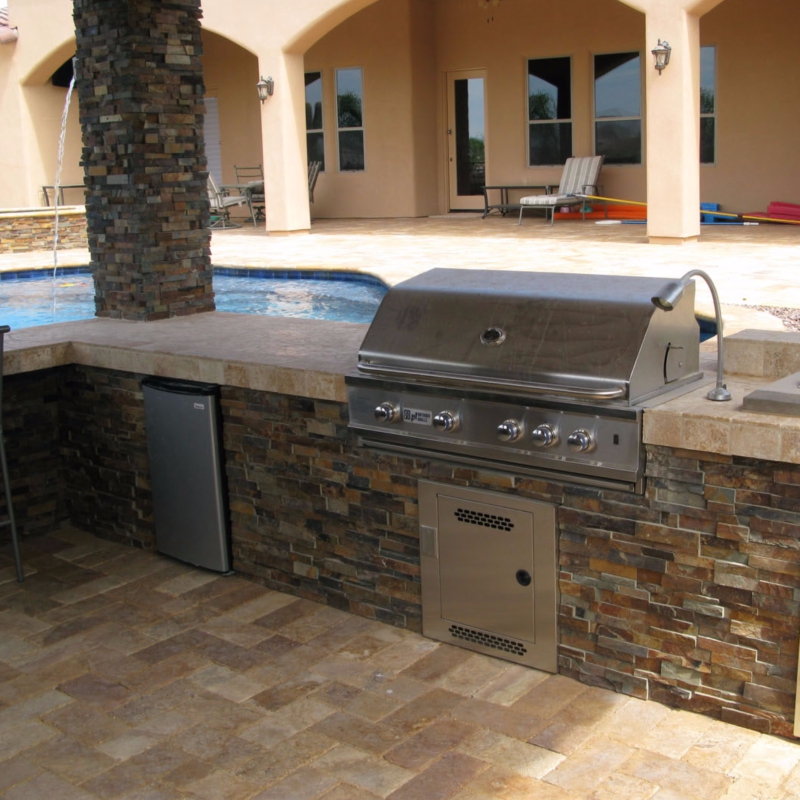 Featured: California Gold Ledger Panels
California Gold stacked stone ledger panels with a honed finish present a multitude of natural shades: brown, gray, and rusty red highlights. Since the panels crafted with natural slate, they are heat-resistant and easy to maintain — perfect for your outdoor kitchen, and easy to coordinate with other surfaces such as patio pavers and countertops.
Whether you choose honed, split-face, or a combination of different stone finishes for your stacked stone veneers, they're sure to give your home the designer look you desire. The choice can be tough, so be sure to visit our website and try our stacked stone visualizer.