Tile Style: Gorgeous Bathroom Designs Featuring Ceramic Tile
June 01, 2017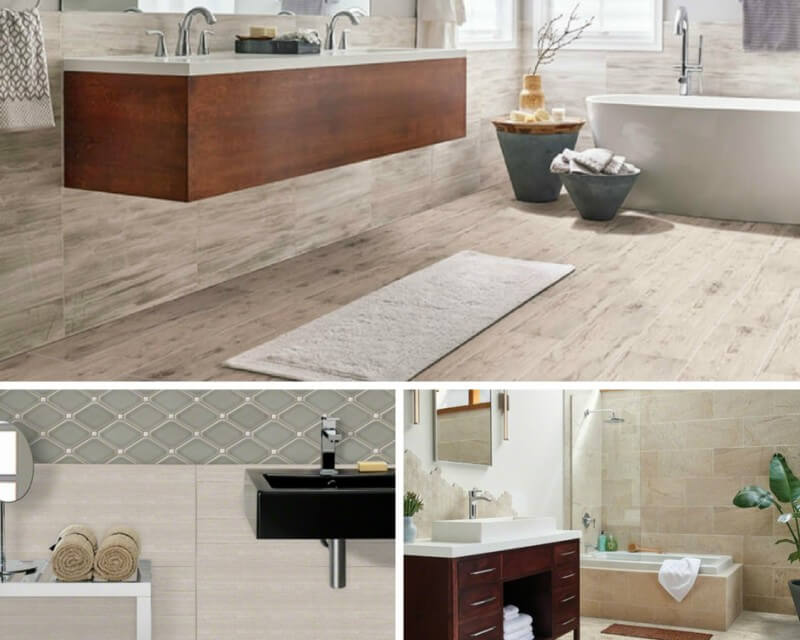 Ceramic tile is nothing new — but we've put a new twist on an old favorite that is as fresh as a summer breeze. Today's designs include marvelous mosaics, classic subway tiles, large-format tiles and even planks. They emulate wood grain, natural stone, and other materials that are costlier and less durable, so you can install them just about anywhere you please.
The durability and water-resistance of ceramic tile have long made it a favorite for use in bathrooms. Today's ceramics are tougher than ever, and you can feel confident using them both as wall tile and as flooring. The glazed look, ranging from soft matte to glossy polished surfaces, gives a luxurious, natural look wherever it's applied. Here are a few that we've chosen as an introduction to MSI's collection of gorgeous ceramic tiles.
Dove Gray Diamond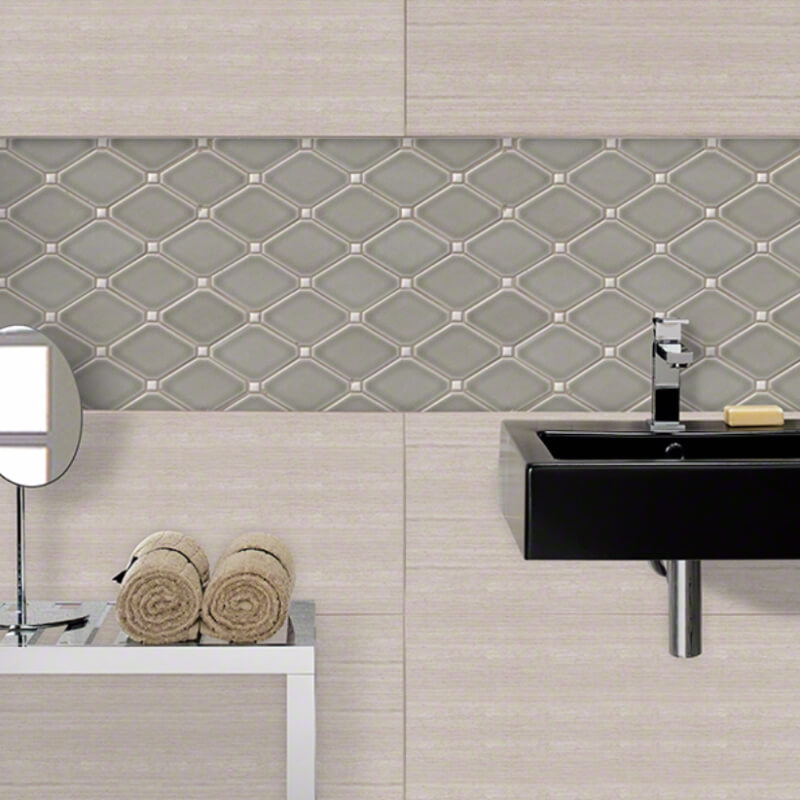 Featured: Dove Gray Diamond Ceramic Tile
One of the hottest bathroom tile makeover ideas is a mosaic backsplash, which may be continued as a horizontal stripe across the rest of the wall for maximum dramatic impact.
Dove Gray Diamond Ceramic Tile features a mid-tone gray with paler accent mosaic tiles and a classic, crackled glaze finish. It's available in pre-assembled sheets for easy installation.
Napa Beige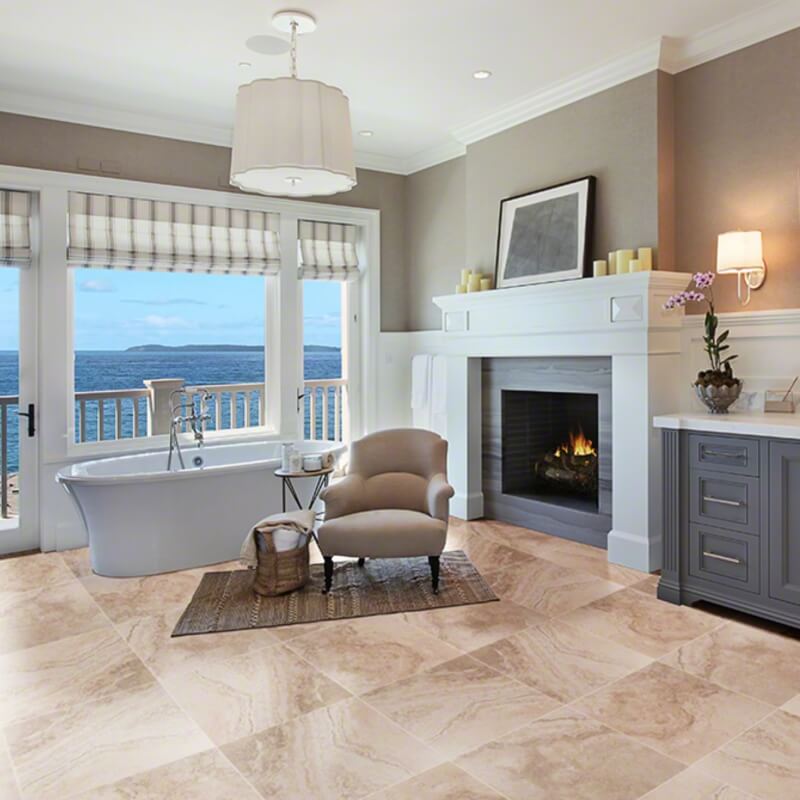 Featured: Napa Beige Ceramic Tile
Large format ceramic tile is a natural choice for flooring due to its amazing durability and low maintenance.
Napa Beige Ceramic Tile has swirls of cream and light brown, offering the look of natural stone without the need to seal it each year. Available in 20" x 20" square tiles, it's easy to install and suitable for accent walls and countertops as well.
Aliso Gris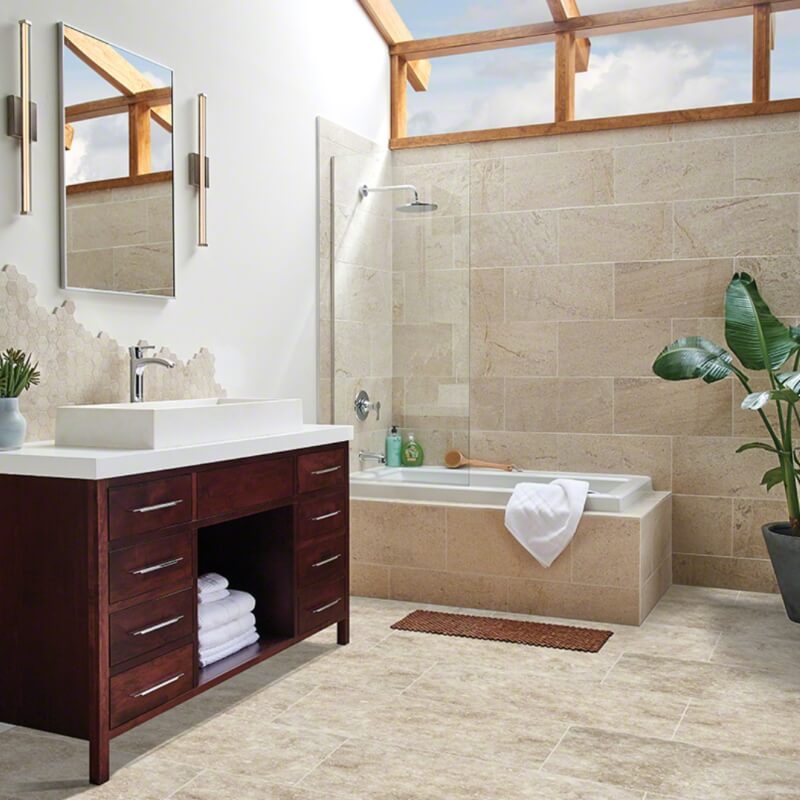 Featured: Aliso Gris Ceramic Tile
One of the best reasons to install ceramics in your bathroom is its resistance to moisture, mildew and other nasty stuff.
Aliso Gris Ceramic Tile is a neutral gray with variations that resemble natural stone. Not only is it a neutral that's easy to coordinate, it imparts a feeling of luxury. Available in large-format 12" x 24" tiles, it also has matching bullnose tiles to create professional, finished edges.
Greyseas Celeste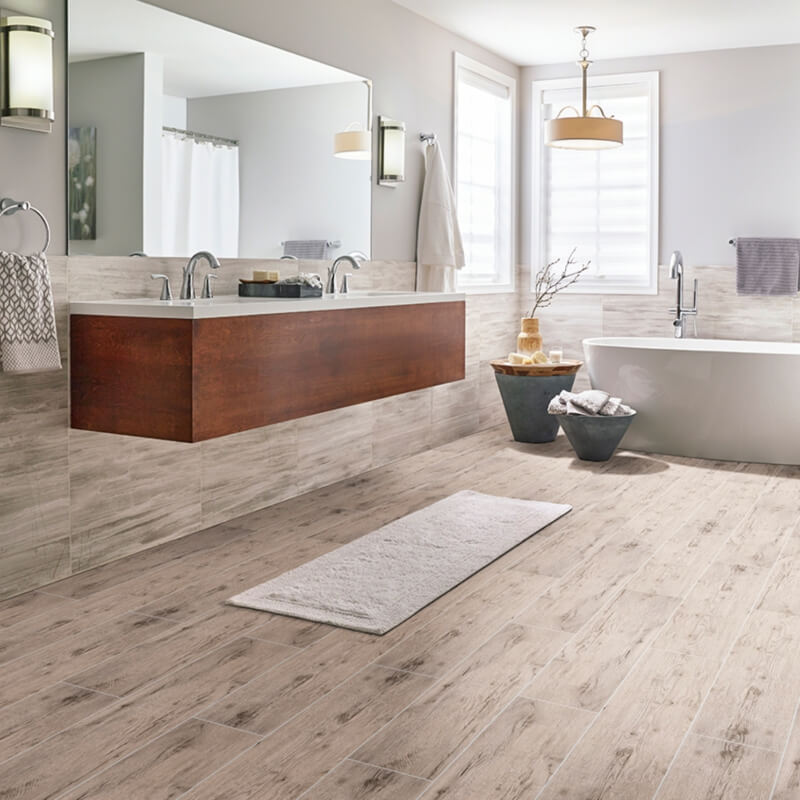 Featured: Grayseas Celeste Wood-Look Tile
Ceramic wood tile is created with inkjet technology, and are remarkably realistic. This tile flooring allows you to enjoy the warmth and character of wood grain in places you'd never dare to put real wood, like the bathroom.
Greyseas Celeste Wood-Look Tile is available in wood-like 8" x 40" planks with a matte glazed finish. It does it all – walls, showers, flooring, even countertops.
White Glossy Subway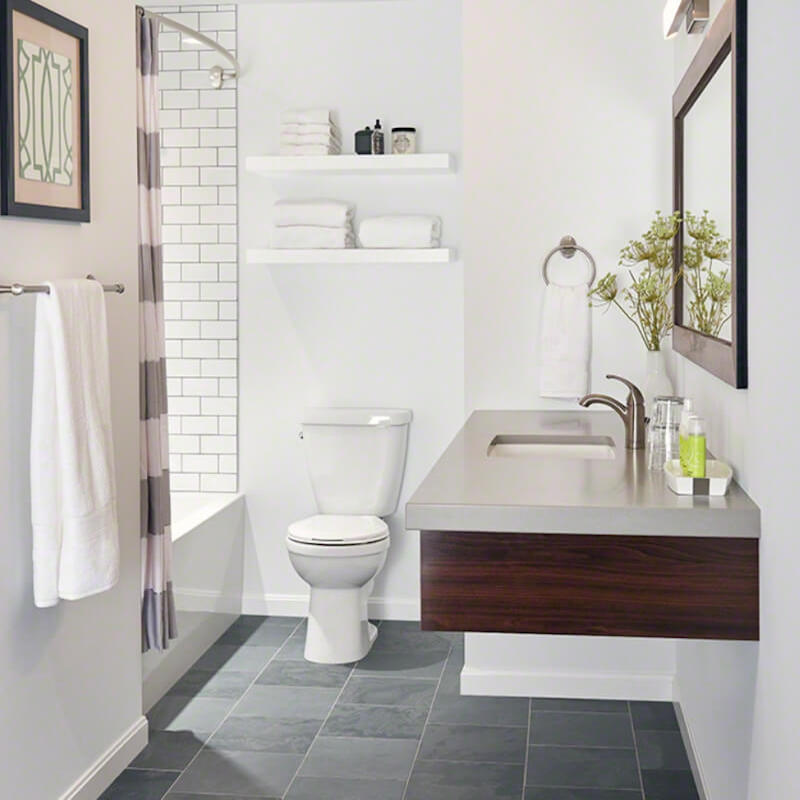 Featured: White Glossy Subway Tile
Subway tiles, glossy and rectangular, are deceptively simple — but oh, so versatile. White Glossy Subway Tile creates a clean, airy aesthetic, popular for bathrooms and kitchens. This tile fits in so many styles of décor, from retro and traditional, to cottage, to modern and contemporary, and beyond. Subway tile shines in a traditional "brick" installation, but you can also get creative installing them vertically, in a herringbone pattern, or in combo with other tiles.
If you thought ceramic tile was dated, or inappropriate for your particular needs, it's time to give it another look. Ceramic tile has a lot going for it – durability, easy care, versatility and trendsetting style. You'll find it all at MSI! Visit our tile galleries for more gorgeous tiles and let yourself be inspired.