Introduction To The Cyrus 2.0™ Luxury Vinyl Plank Collection
June 18, 2023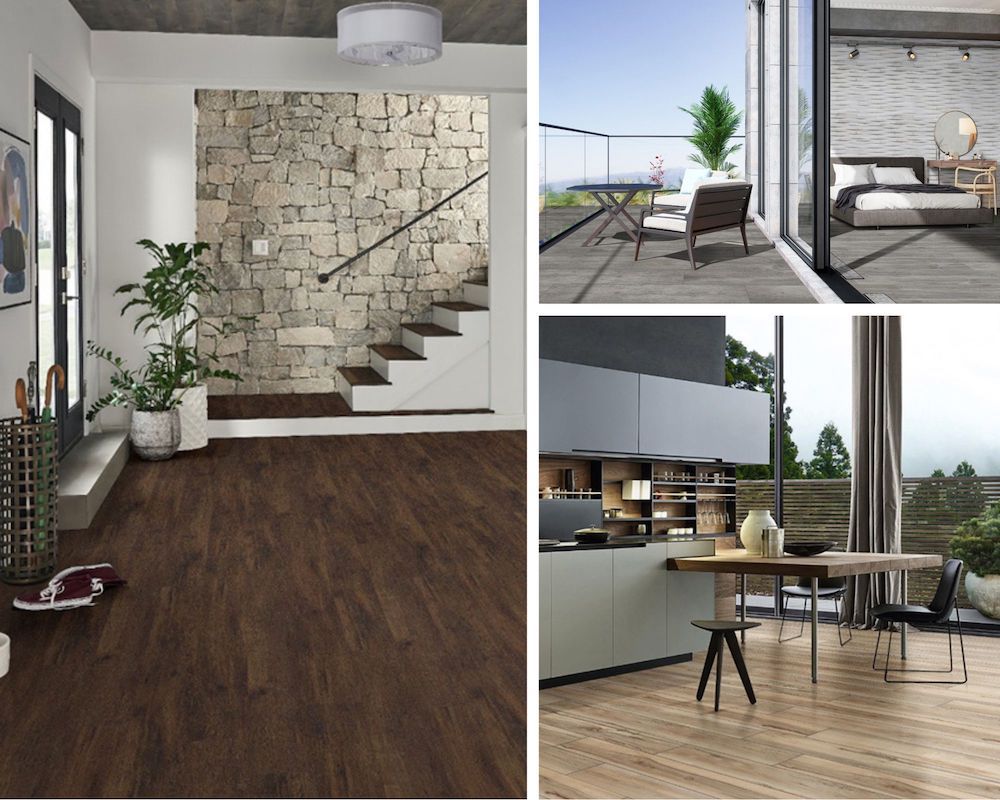 When you choose luxury vinyl planks from MSI for your flooring upgrade, you obtain breathtaking floors with a long list of attractive benefits. Our Everlife® Luxury Vinyl Flooring delivers a cost-effective, versatile, and durable wood-look that goes the distance for years to come. This LVF is scratch and stain resistant and 100% waterproof. It's also available in multiple sizes, is eco-friendly, easy to install, and doesn't require heavy maintenance. Two of the many Everlife® collections include Cyrus and XL Cyrus with the newest addition, Cyrus 2.0.
Introducing Cyrus 2.0™ Luxury Vinyl Planks
Now you can receive all the benefits of LVP flooring and more with our Cyrus 2.0™ Luxury Vinyl Plank Collection. The distinction of Cyrus 2.0™ from our other Cyrus products lies in its unique features and enhanced specifications.
First, from the stunning 31 existing colors in the Cyrus line, we selected the top 10 proven and trending shades. Next, we took these highly sought-after colors and placed them in a new collection with upgraded 20 MIL Crystalux Ultra™ protection layer for ultimate durability and longevity. Finally, Cyrus 2.0™ comes with a robust, industry-leading warranty which we'll examine more closely later in this blog
Akadia Luxury Vinyl Planks
Akadia Luxury Vinyl Planks offer the ultimate worry-free flooring solution for your interiors. Boasting a delicate balance of creamy beige tones and subtle brown knots and grains, these planks add an understated elegance to any room. Its exceptional durability is guaranteed by a proprietary CrystaLux Ultra™ protection layer, making them resistant to daily wear and tear. Moreover, these planks are 100% waterproof, enhancing their longevity. For added convenience and comfort, our Akadia LVP features a pre-attached backing and an easy-install locking system.
Durable Next Generation Flooring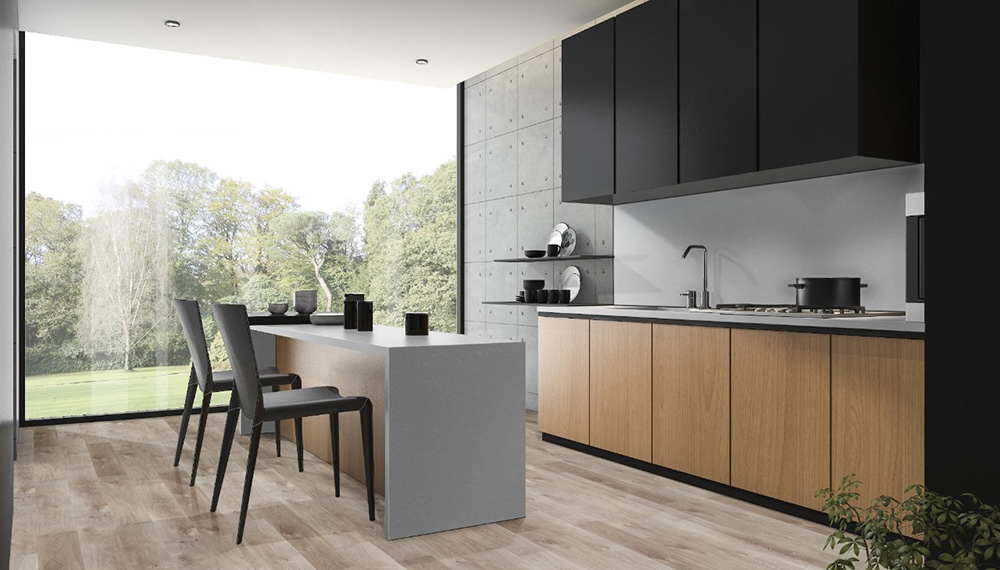 Whitfield Gray® Luxury Vinyl Planks
Whitfield Gray® Luxury Vinyl Planks are an excellent example of amplified durability. Its rigid core is a click-locking style plank for an easy install that doesn't require adhesives. Its core provides added stability and comes equipped with our proprietary Crystalux Ultra™ protection layer on top to aid against stains, scratches, and everyday wear and tear. In addition, the convenient pre-attached backing quiets footsteps and ensures heightened comfort when walked upon.
Upgraded Warranty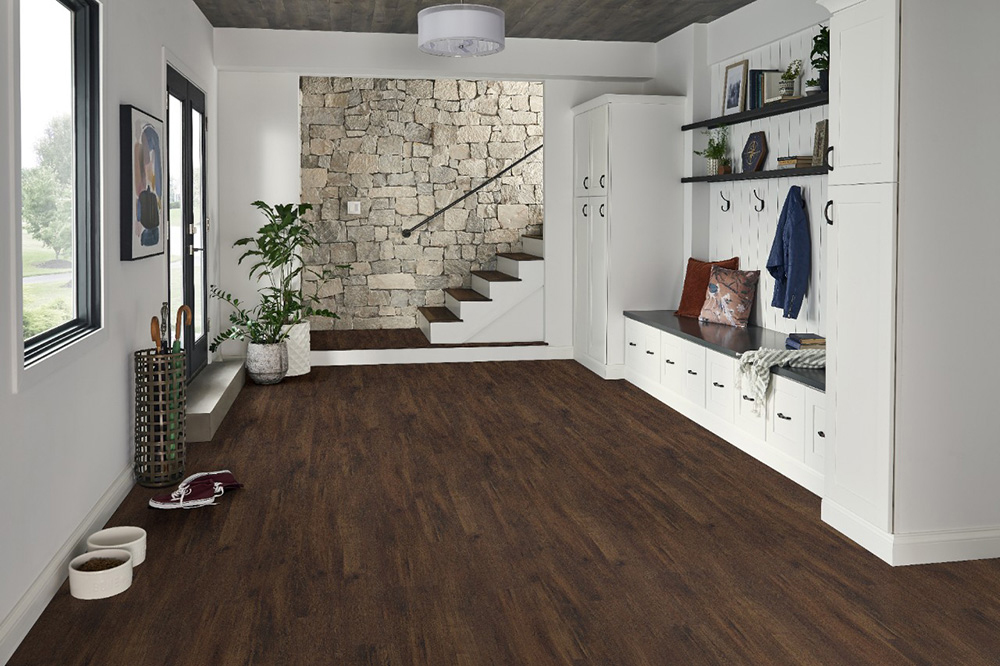 Braly Luxury Vinyl Planks
When you select the right flooring for your next home upgrade, a promising manufacturer warranty adds extra peace of mind to your purchase. Premium vinyl flooring, like our Braly Luxury Vinyl Planks, feature a limited lifetime residential, 15-year limited light commercial, and 10-year limited commercial warranty.
Our top-rated vinyl flooring warranties provide a form of assurance against issues such defects or premature wear, alleviating potential financial burdens of replacement costs. They also serve as a quality benchmark, guaranteeing that the flooring has met certain industry standards and quality controls. In essence, our industry leading luxury vinyl plank flooring warranties not only offer peace of mind but also protect the aesthetic and functional value of your floors, ultimately contributing to the longevity of your investment.
Easy Installation And Maintenance
A leading benefit of Cyrus 2.0™ is its ease of installation and maintenance. Its innovative pre-attached backing and user-friendly locking system ensures an effortless installation every time. For more information on the installation process, please visit our luxury vinyl flooring installation page.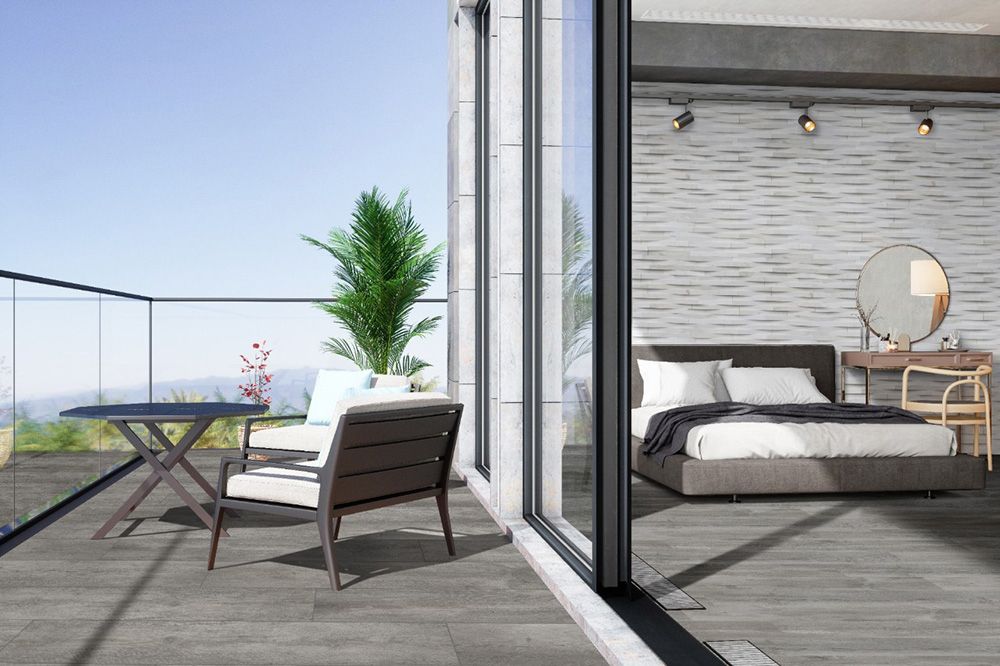 Katella Ash Luxury Vinyl Planks with coordinating Katella Ash Arterra Pavers
Premium wood-looks, like our Katella Ash Luxury Vinyl Planks, also boast "no acclimation" technology giving you the power and convenience of being able to buy it and install it on the same day. And with coordinating Katella Ash Arterra Pavers, creating your indoor/outdoor oasis is a breeze!
A highly valued benefit by consumers is the low maintenance required for these planks. Once your flooring is installed, maintaining it is easy. For complete instructions on cleaning your new vinyl planks, we recommend watching this informative video that provides all the necessary details.


Affordability And Availability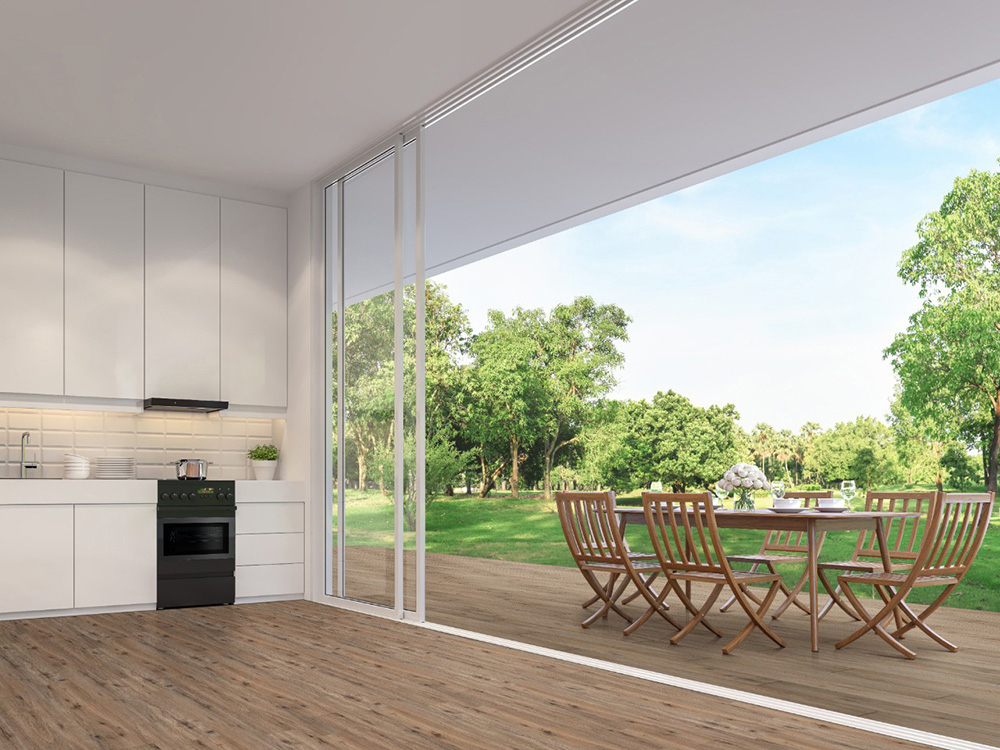 Fauna Luxury Vinyl Planks with coordinating Fauna Arterra Pavers
When you select our Cyrus 2.0™ flooring, you gain access to a high-quality surface that is both widely available and cost-effective. Our Fauna Luxury Vinyl Planks, stand as a testament to our commitment to affordability without compromising quality. We also offer an extensive assortment of matching vinyl flooring trims that are conveniently ready for immediate purchase, ensuring a seamless and timely completion of your project while keeping within your budget.
To enhance your indoor-outdoor aesthetic, our coordinating Fauna Arterra Pavers offer an integrated look that seamlessly completes your space.
Cyrus 2.0: The Smart Choice
Choosing the ideal flooring that checks all your unique boxes is essential when upgrading your space. If you need a cost-effective, durable, low-maintenance wood-look plank, you can't go wrong with Cyrus 2.0™. With 10 of the most on-trend colors, you can find one or more that fits your needs. Cyrus 2.0 is 100% waterproof, kid- and pet-friendly, and protects against scuffs, scratches, stains, UV light, and any busy household's daily wear and tear.
Do you need help choosing the right product for your next flooring project? Chat with us now, visit an MSI showroom, or contact an authorized MSI retailer in your area.
LEARN MORE ABOUT LUXURY VINYL FLOORING
Comparing Wood Look Tile and Luxury Vinyl Planks - Which Is Right for You?
Get Easy Care Wood Looks with Flexible Glue-Down Luxury Vinyl Planks
7 Realistic Wood Look Planks from The Ever life® Luxury Vinyl Flooring Collection
Expert Tips for Choosing Luxury Vinyl Flooring in Homes with Pets or Children