Subway Backsplash Tile Goes From Timeless To Trendy
December 04, 2017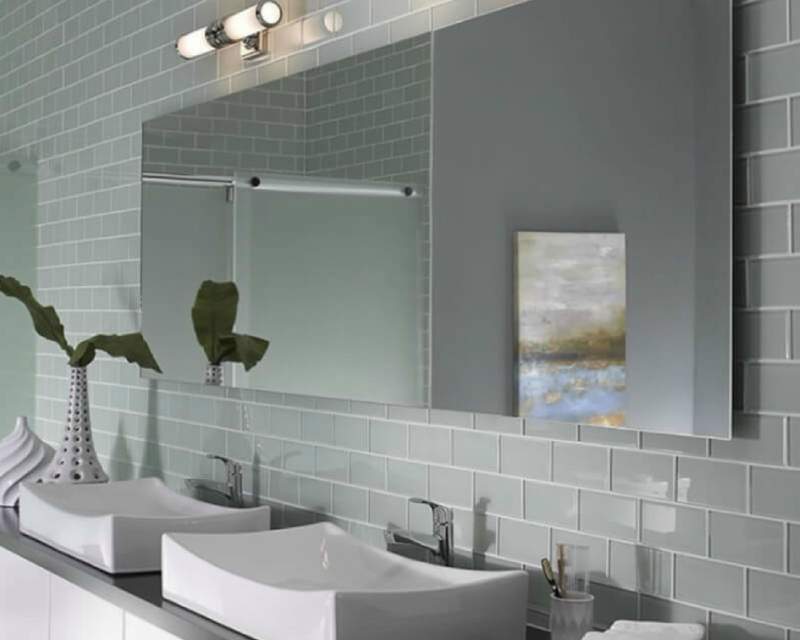 It's often said that you can't improve on a classic. While that may be true when it comes to most things in life, in the case of subway tile it's certainly not! Much beloved for over a century thanks to its minimalistic elegance, subway tile has never fallen out of favor among homeowners for bathroom and kitchen walls and backsplashes. Today's subway tile, however, has been re-imagined with a contemporary twist!
Let's take a look at several kitchen designs that incorporate MSI's collection subway tiles, each of which owe their inspiration to that classic white, rectangular tile created in 1904 to line subway stations in New York City. You're going to love our modern interpretations, and may be inspired to create your own subway tile kitchen makeover.
Metallic Gray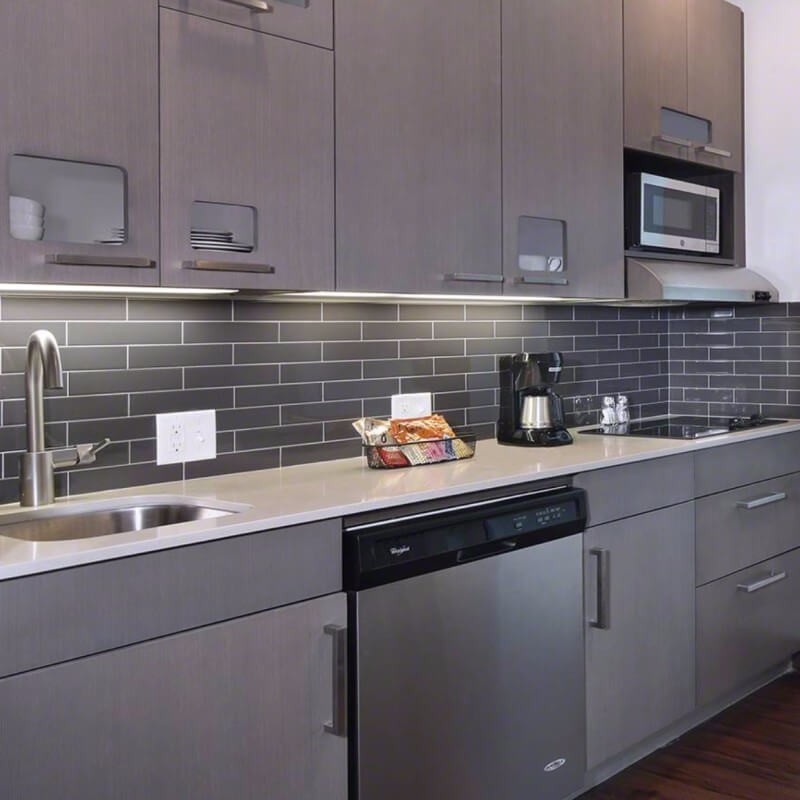 Featured: Metallic Gray 4x12 Subway Tile
The typical, classic subway tile measures 3" x 6" and is made from glossy white porcelain. This is not that tile. Metallic Gray 4x12 Subway Tile has an elongated 4" x 12" shape and is made from crystalline, glimmering glass with a mid-tone gray that is right on-trend. The edges are beveled for added dimension, and you can customize it by using bright white contrasting grout or a darker shade that matches more closely. The shape lends itself well to narrow, linear installations like the long kitchen backsplash shown here.
Dove Gray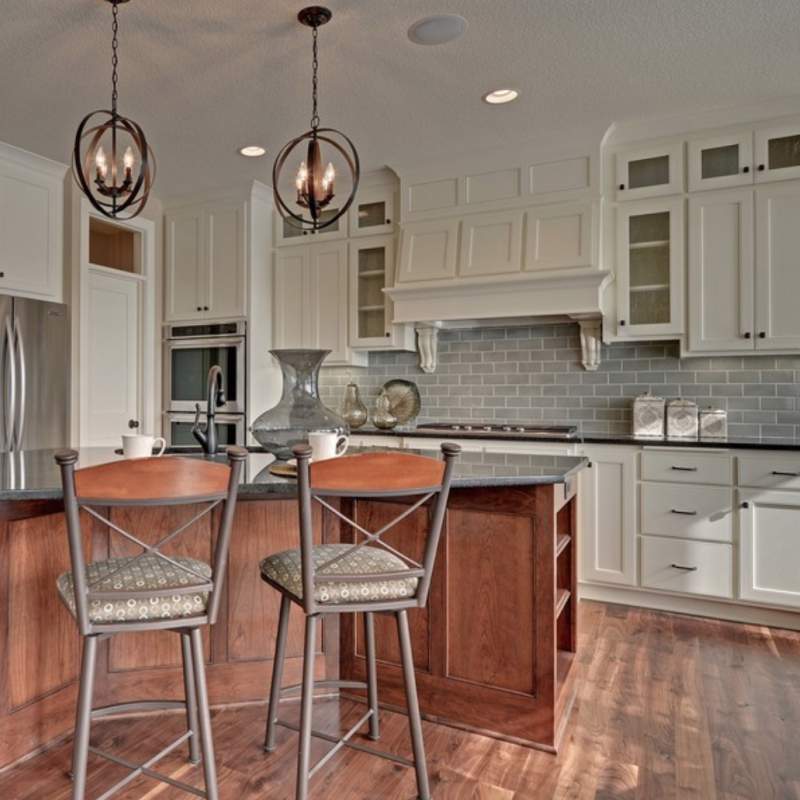 Create this look with MSI's Dove Gray Subway Tile (Photo Credit: Houzz)
Crafted with an artisan glaze, Dove Gray Subway Tile makes an old look new and stylish. Embrace this vintage, old-world look with an authentic crackled, crazed finish. The soothing pale gray shade works well in combination with white and other neutral colored elements such as hardwood flooring. This kitchen demonstrates how a "cottage" style can be developed with a sophisticated edge.
Gray Glisten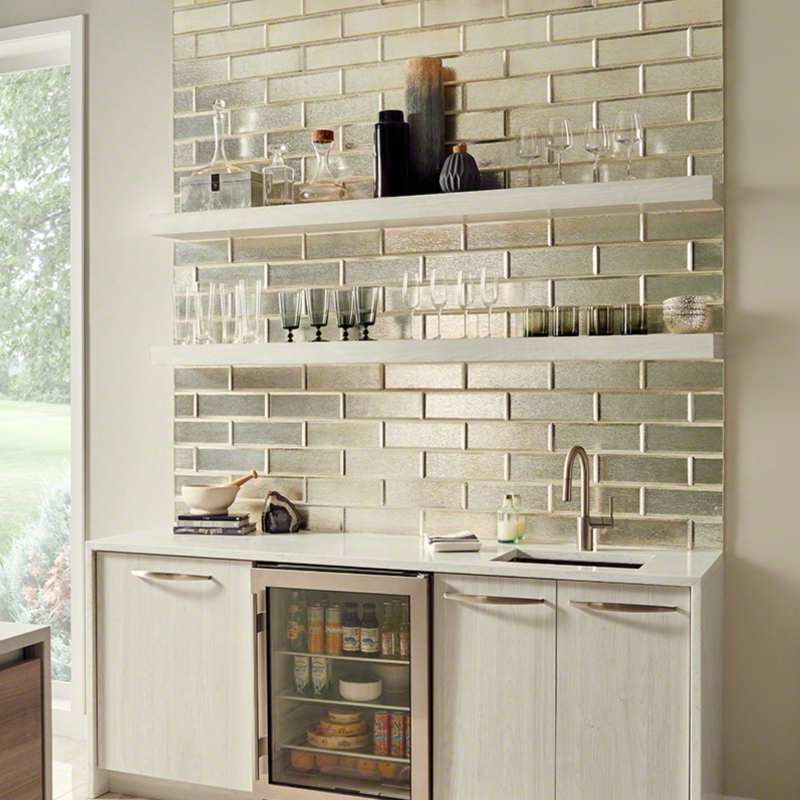 Featured: Gray Glisten Glass Mosaic
Metallic tile mosaics are a hot trend right now, and Gray Glisten Glass Subway Mosaic tile is a prime example. Made from crystal glass with a silvery metallic sheen, these tiles have beveled edges and unlike real metal they will never rust or discolor. A bright subway backsplash tile such as this really pops in small areas such as this modern wet-bar backsplash/accent wall.
White Glossy Beveled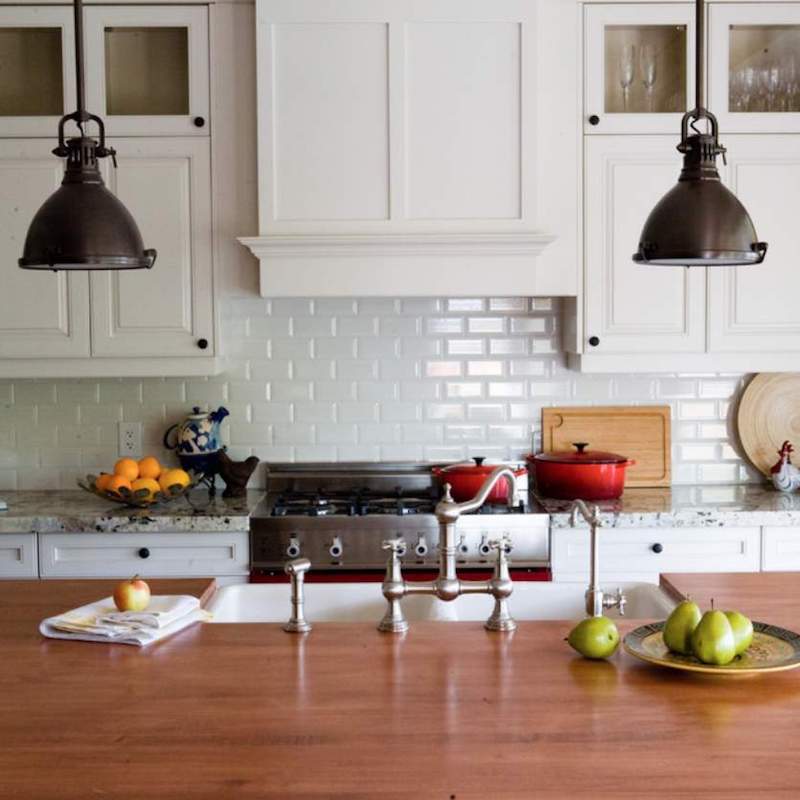 Get this look with MSI's White Glossy Beveled Subway Tile (Photo Credit: Houzz)
What's wrong with plain white subway tile? Nothing, but let's kick it up a notch with White Glossy Beveled Subway Tile. Featuring a distinctive 2" x 4" size, this subway tile has beveled edges that add a 3-D quality. Consider this tile if you love old-fashioned white country kitchens, but also crave a modern spin. Like their 1904 counterparts, these tiles are durable and easy to keep clean.
Ice Floe Blend Interlocking
Featured: Ice Floe Blend Interlocking Mosaic
Old-fashioned subway backsplash tile has inspired many spinoffs – and while Ice Floe Blend Interlocking Mosaic tile may not resemble the subway tile you know and love, it's still a close relation. Varying in length, this glass tile mosaic features shades of silver, gray, and white with different textures as well. They interlock randomly, crystalline glass gleaming in the sunlight.
Many of today's best design elements have their roots in old-fashioned classics. Subway tile, even in its most basic form, isn't going anywhere – but these modern twists on an old-school favorite are destined to become classics in their own right. Visit MSI's web gallery to learn more about these gorgeous pre-assembled tile mosaics.
READ MORE ABOUT MSI BACKSPLASH TILE
Standout Kitchen Backsplashes With 3d Mosaics
Steps To Prepping The Wall For A Kitchen Backsplash
The Biggest Trends In Backsplash Tile