Outdoor Oasis: Outdoor Upgrades
January 02, 2017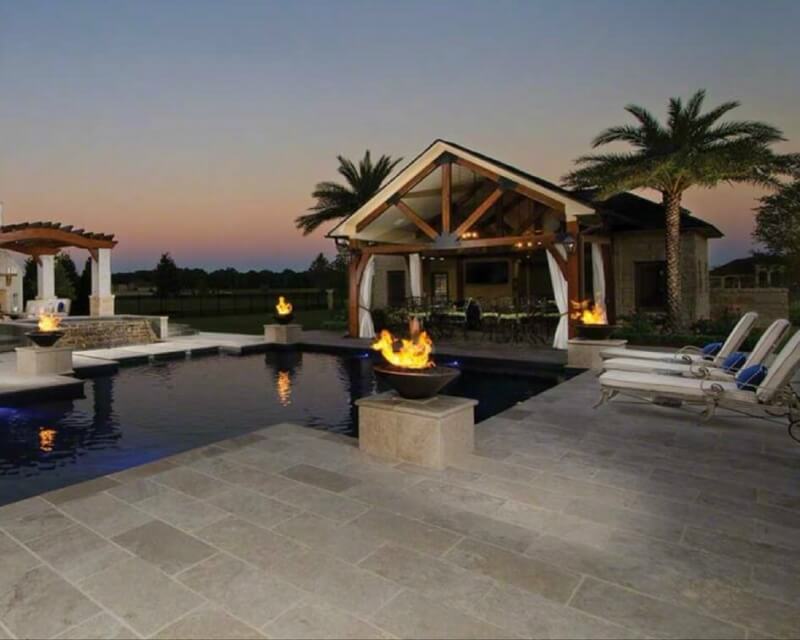 When it's time for an upgrade to your outdoor living spaces, hardscaping takes it to the next level. But there's nothing hard about it! Whether it's the front of the house or the back, a large pool with a cabana or a cozy porch nook, hardscaping is the key design element that gives these outdoor spaces a necessary upgrade.
Hardscape – those permanent parts of your outdoor design, such as pavers, rock walls, stepping stones, driveways, etc. – can add so much character to the exterior of your home. It enhances curb appeal and makes private areas more inviting.
Also, depending on your hardscaping choices, there's no need for an investment in lush greenery; the warm earth tones of pavers and ledger panels are inviting and natural enough on their own.
Tuscany Beige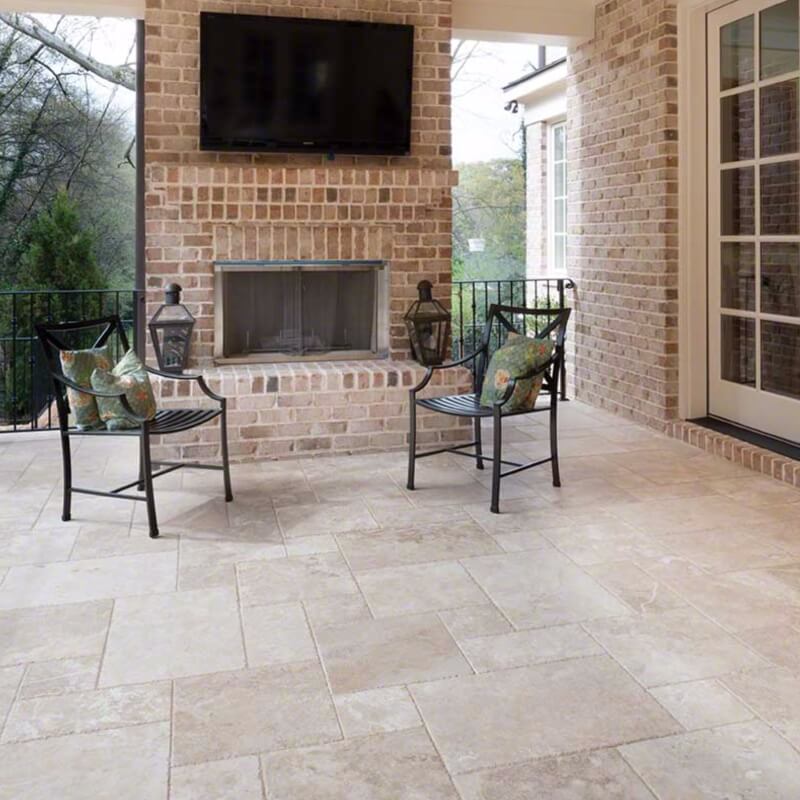 Featured: Tuscany Beige Travertine Pavers
Appealing patterns add dimension to neutral, cream-colored pavers such as Tuscany Beige travertine. This combination of shapes and sizes are sold in a complete kit, with the correct number of each piece; this makes installation easier.
The natural travertine pavers offer subtle variation in tones of cream and beige, with a variety of edge finishes to suit your taste. It's ideal for walkways, interior flooring, or elegant outdoor patios such as the one shown here.
Giallo Fantasia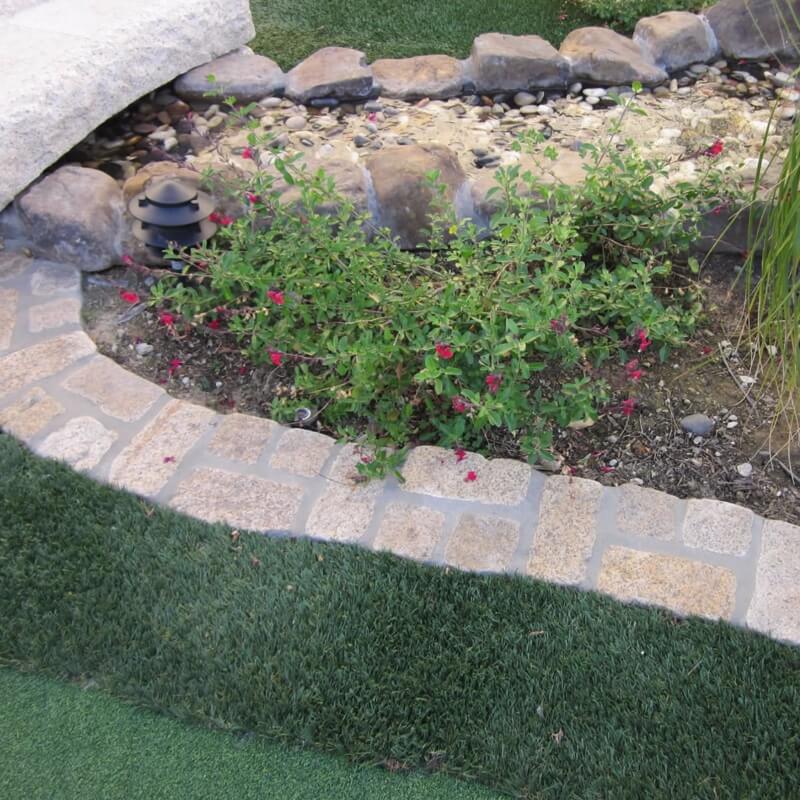 Featured: Giallo Fantasia
Create a rustic, old-world elegance with Giallo Fantasia cobbles. These tumbled granite tiles are speckled with shades of cream, gray, yellow, and black and create a slightly uneven surface. It's a great look on its own, or in combination with other types of paver. This unusual paver style can spark your imagination; cobbles are right at home in an Italian- or Greek-inspired courtyard.
Earth Slate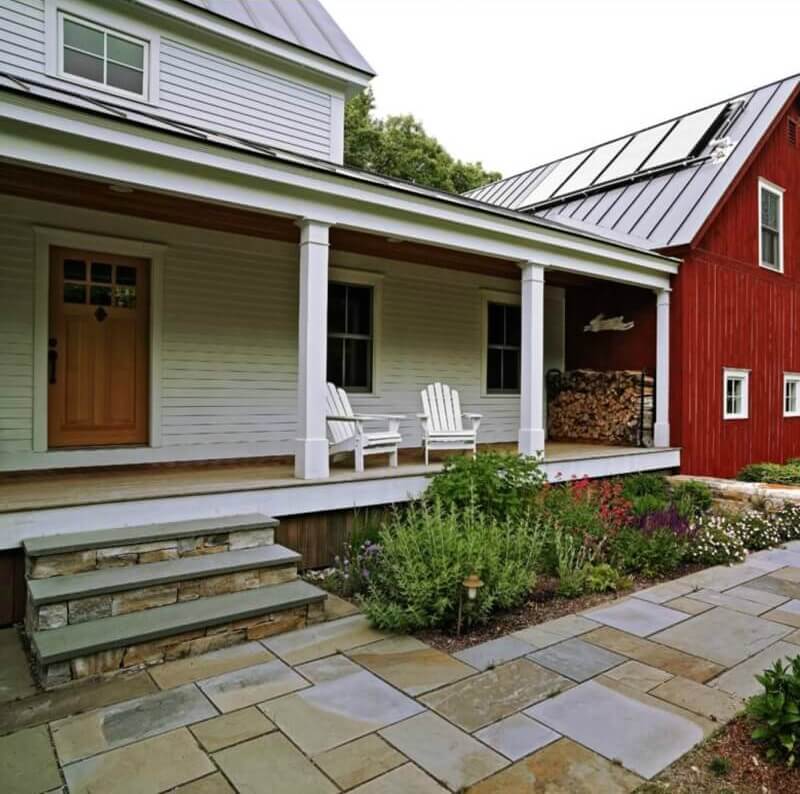 Featured: Earth Slate
Earth Slate is a pattern kit designed to make the most of the varying natural shades, which include tan, gold, cream, and rust. These natural shades of slate tile pick up colors in a landscape's greenery as well as other elements. Using this kit, you can install these pavers with no need for cutting or breaking the individual tiles, creating stunning walkways, patios, entries, and other exterior features.
Tierra Ivory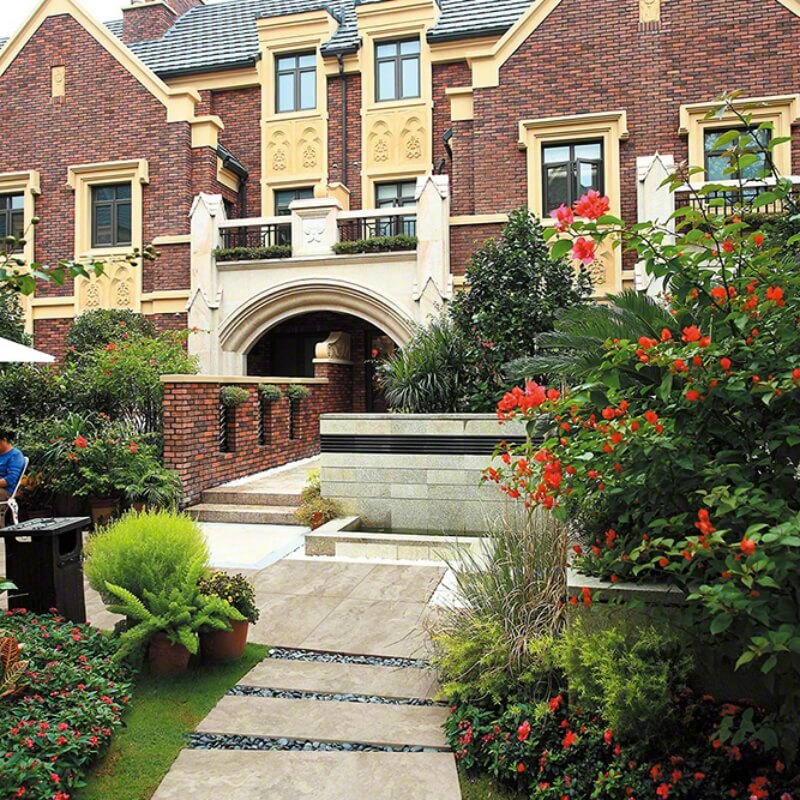 Featured: Tierra Ivory Porcelain Pavers
In a complex hardscape design such as this lush garden scene, it's important to choose a paver style that blends with every other material. Tierra Ivory Porcelain Pavers feature a soft white with subtle veining, and are available in two popular sizes: 12" x 24" and 24" x 24". As they are manufactured tiles, they are consistent in size and quality, which makes for easy planning and installation – and many years of durability.
Whether you're planning a simple walkway or a complex, multi-tiered terrace, enhancing your front curb appeal or your backyard patio, MSI pavers will take it to the next level of style. They add an elegance that stamped concrete can never compare to, not to mention requiring next to no maintenance as the years go by. Ready for an upgrade? We've got the products to make it happen.