Polished, Honed, Or Brushed: Which Granite Countertop Finish Is Right For You?
May 19, 2022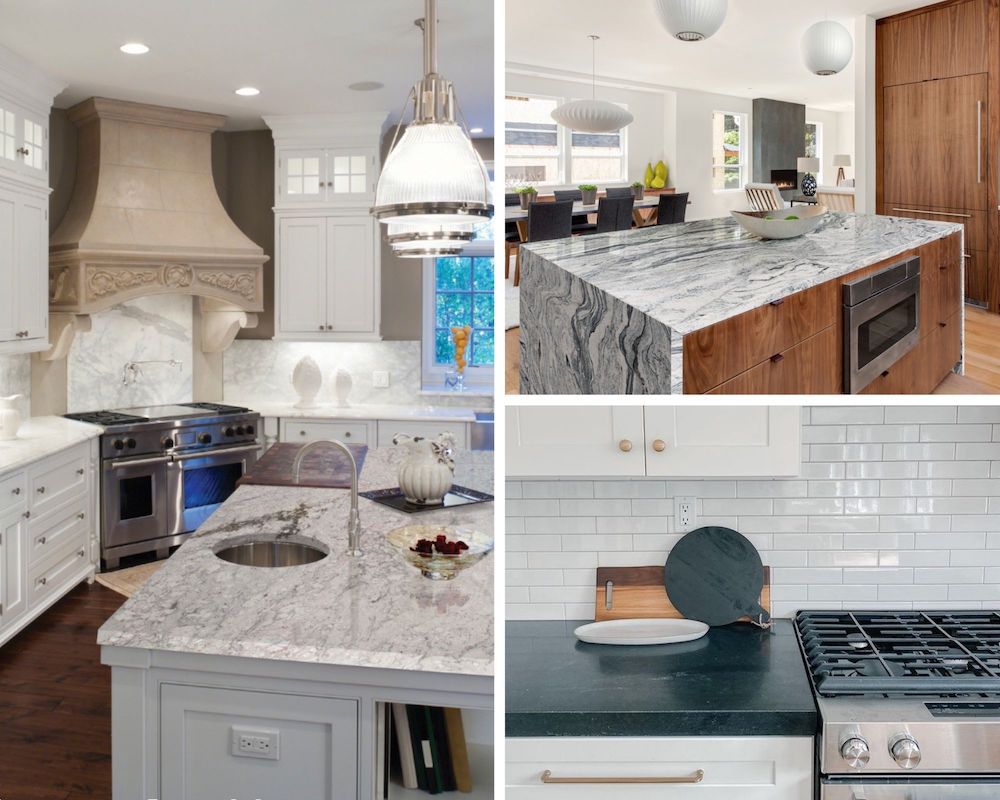 Granite is a beautiful and dynamic stone known for bold patterns and incredible depth and dimension. While choosing a stunning granite countertop to serve as the centerpiece of your kitchen or bathroom design is a no-brainer, selecting the perfect finish might be a bit more difficult.
Any time you undertake a kitchen remodeling project, you'll want to consider the aesthetic appeal of your choices and the potential practical benefits or drawbacks.
With so many beautiful MSI granite varieties to choose from, you'll have no trouble finding ways to elevate your design. You just have to understand what you'll gain by selecting a polished, honed, or brushed finish.
Benefits of a Polished Counter Surface
It's not hard to see why a polished finish is the most popular option for stone counter surfaces. From the backsplash to countertop edges, this high-shine treatment makes surfaces gleam. It reflects light into your space, elevating the elegance and sophistication of an upscale kitchen or bathroom.
It also has practical benefits. Polishing the surface of stone helps minimize porosity, making it more resistant to staining. Because of this, it requires less cleaning and maintenance overall.
With that being said, a polished surface will show fingerprints, water spots, dust, and grime more quickly than less shiny surfaces. A good stone cleaner makes for easy cleaning — just spray and wipe.
Modern Honed Finishes
A honed finish features the smooth quality of a polished surface but without the high shine, creating a more casual vibe for living spaces. When debating quartz vs. granite, you'll find that both natural and engineered surfaces offer shiny and matte finishes, but the honed finish is particularly beautiful for granite.
The satin appeal of honed granite is more subtle than polished, subduing some of the depth, dimension, and pattern this dynamic stone is known for, but it significantly cuts glare. While honed surfaces hide scratching better than polished, they are slightly more porous, meaning they could stain more easily if not resealed regularly.
The Beauty of Brushed
Brushed natural stone is the roughest of the three surfaces, and because of this, it's the closest to how granite might look in nature. Many homeowners elect to place brushed stone in outdoor settings (like an outdoor kitchen) to blend more seamlessly with the environment, but it can also complement a rustic or casual interior style.
Brushed granite is a double-edged sword when it comes to stains and scratches. It's ideal for hiding scratches, but it could be more prone to staining because of its higher porosity. For this reason, it's best to clean and seal brushed granite regularly.
Which Countertop Finish Is Right for Your Home?
Now that you know some of the pros and cons of different finishes when it comes to countertops for kitchens and bathrooms in your home, it's time to consider how these options impact particular stone varieties.
Whether you're set on the high shine of polished stone, the satin appeal of honed, or the natural beauty of brushed, you'll find that some finishes look better on different types of granite. Here are a few options to consider.
Polished
This gleaming finish shows the nuance of any slab, from the back of the wall to your chosen edge treatment. It also offers the most protection against staining. For these reasons, you'll want to choose a polished finish for light-colored granite varieties that feature high-variation patterns to show them to their best advantage.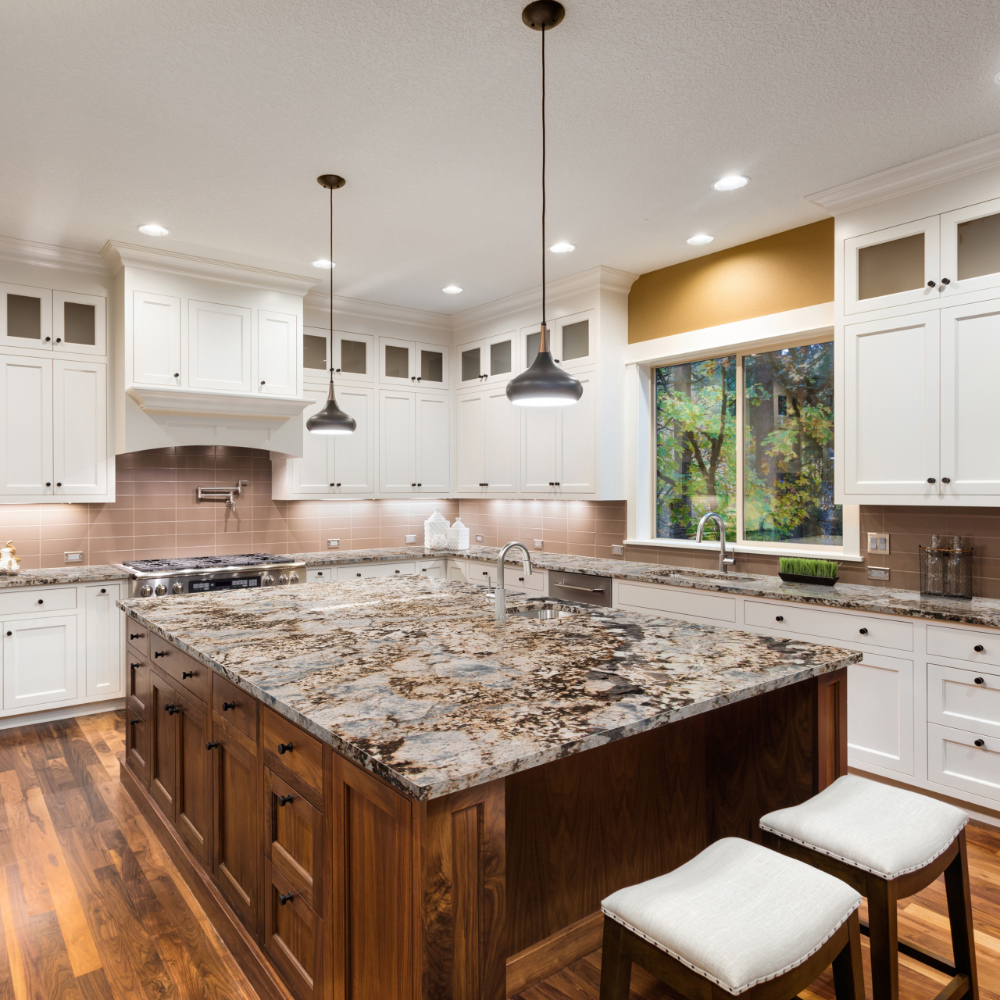 Antico Silver is a prime example of how granite colors come alive under the high shine of a polished surface. This riveting stone features a swirl of white, gray, and beige tones, marked by veins and stippling in black, brown, copper, and namesake silver. The breathtaking beauty of this variety would be lost under a muted, matte finish.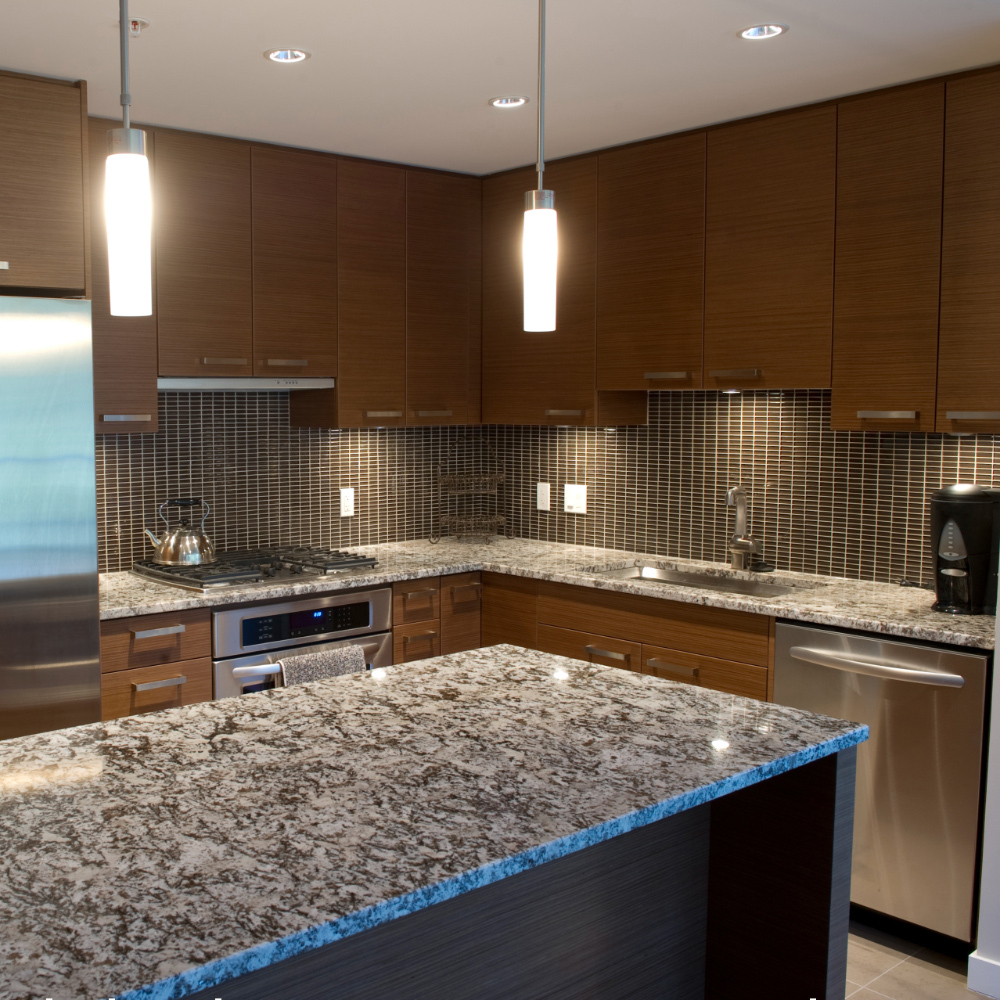 The soft white background, expansive gray patchwork, and rich, dark veining of Delicatus White granite are also best displayed with polished flair. A favorite of kitchen designers, this dynamic and eye-catching stone is a showstopper with the right finish.
Honed
Because the matte aspect of honed countertop materials diffuses some of the dimension and pattern of granite while also exposing it to slightly more risk for staining, it's best to pair this finish with darker, less expressive granite varieties. The overall effect will be one of a grounded and serene ambiance that oozes casual appeal.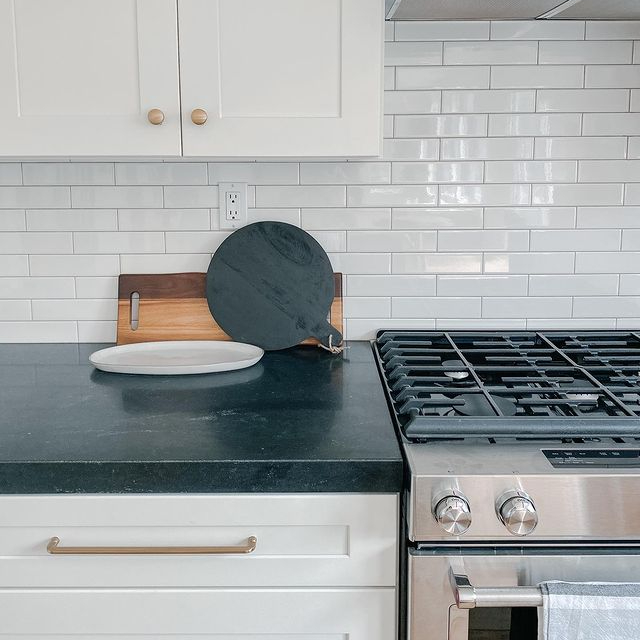 Nero Mist is a great example of this principle, with a dark gray background and lighter gray veins and flecks. Under a honed finish, the subtle pattern moves seamlessly across the surface, like gentle rippling over a slow-moving mountain stream.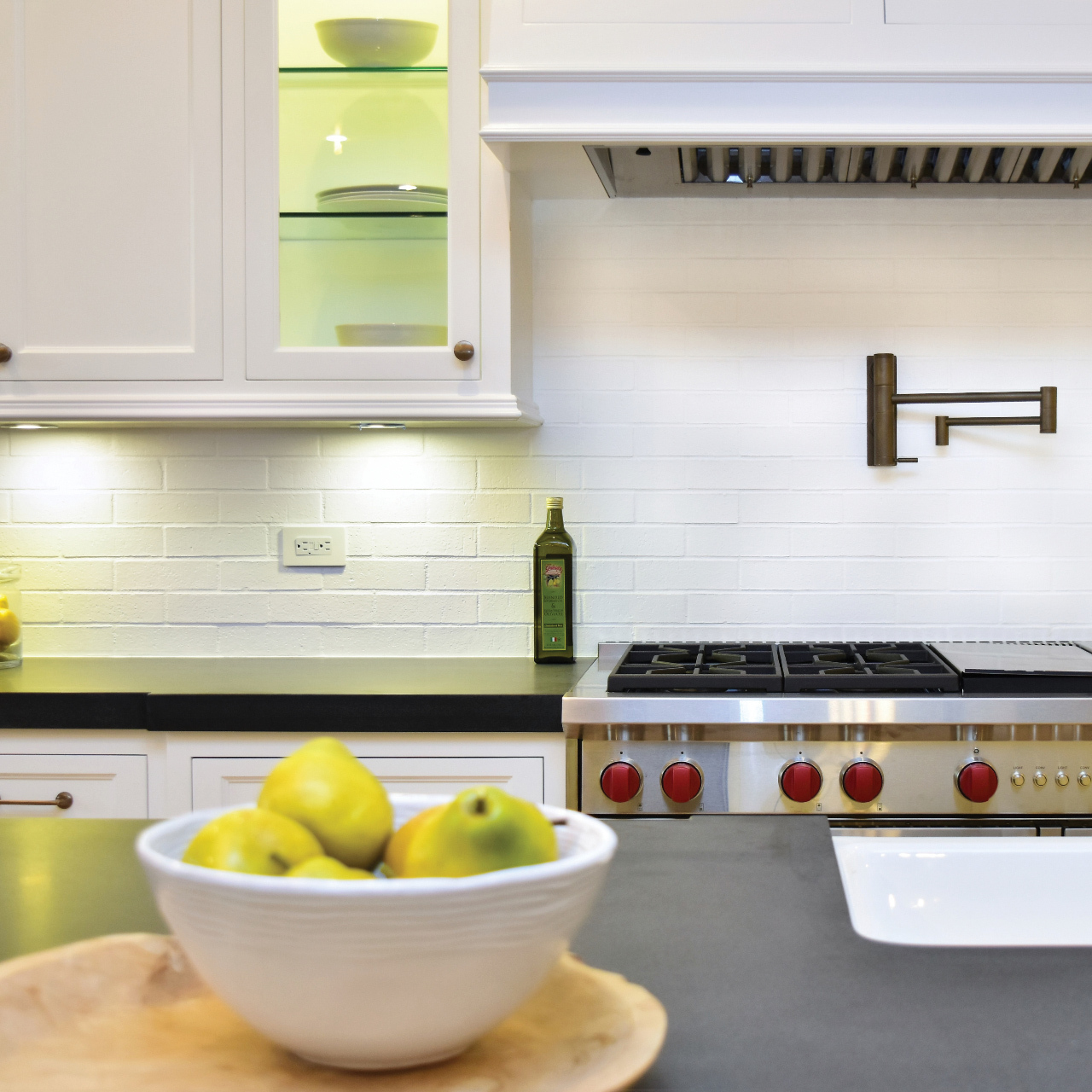 For a slightly bolder, more masculine look, the monolithic presence of Premium Black granite is hard to deny. The inky, solid black surface is not only an impressive addition to any kitchen or bathroom design, but from a practical side, this honed granite will add ease of cleaning and maintenance to your home improvement checklist.
Brushed
Many people choose a stone countertop because of the strength, durability, value, and luxury appeal it adds to a home. However, you probably also love the natural beauty inherent to granite. Because it is rougher and less refined than polished stone, a brushed finish delivers the inherent appeal of untouched nature.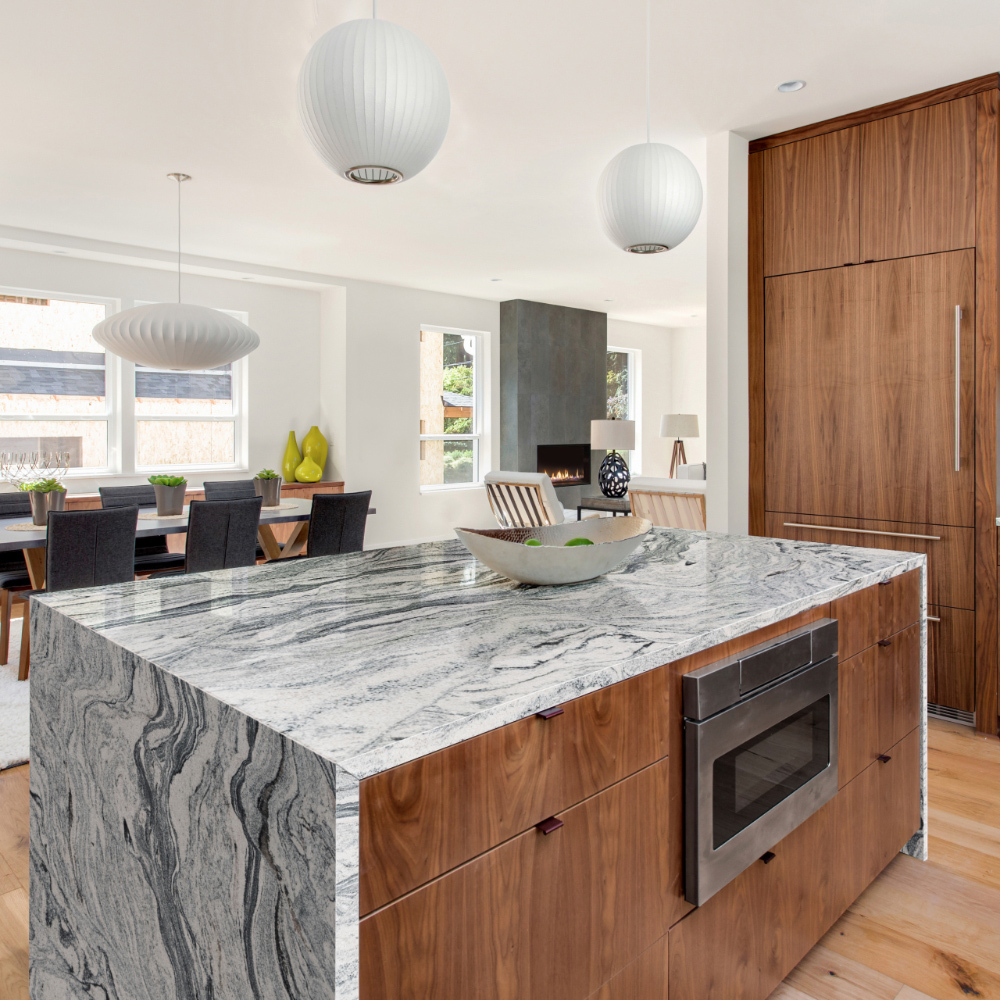 The best varieties to pair with a brushed finish will feature blocky patterns, like Silver Cloud granite. Heavy striations carve the ivory background in silver, gray, and black. The distinctive pattern will come through even with a rough, matted surface.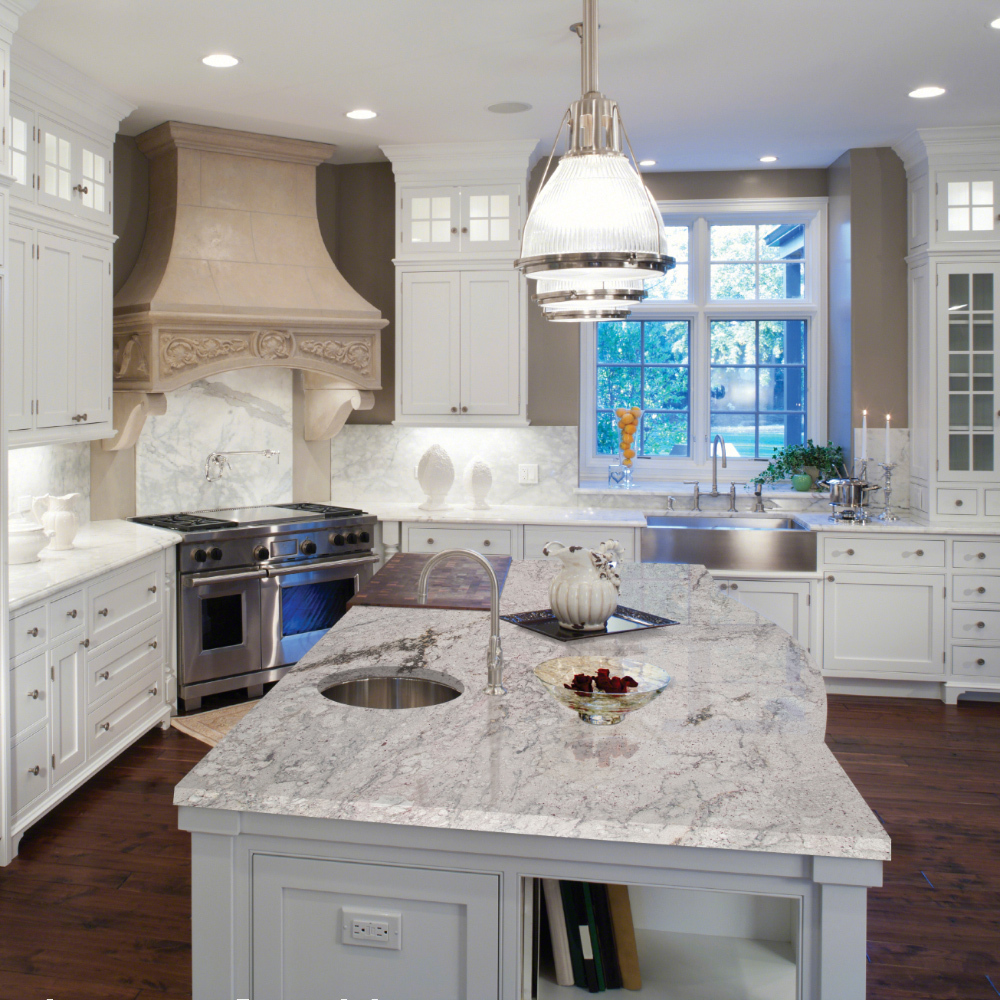 River White is more subtle, featuring a creamy white background brushed with abundant silver veining and speckles of crystalline ruby red. However, the high variation nature of the stone is enough to pack a visual punch, even under the subtlety of a brushed finish.
In terms of granite countertop cost, you'll find that polished tends to be slightly less expensive than honed or brushed, largely due to the streamlined nature of the polishing process.
With that being said, you should always choose the finish you think will best suit your lifestyle and personal preferences. With so many eye-catching varieties available through MSI, you're sure to find the perfect slab and finish for your home.