Geometric Pattern Backsplash Tiles
July 02, 2019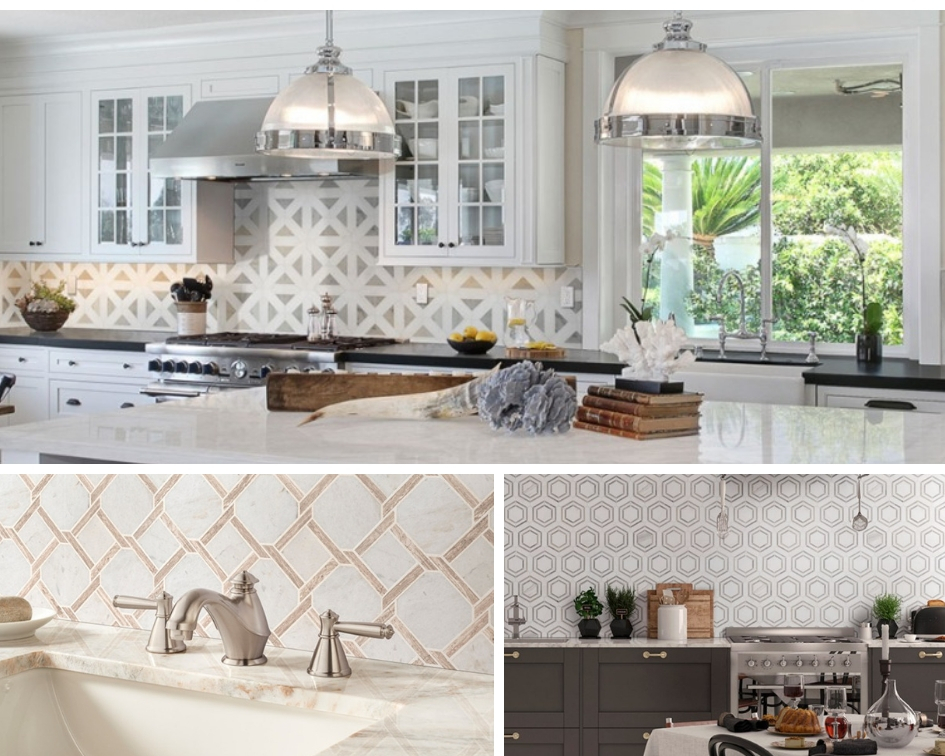 When designing your kitchen or bathroom, is it possible to let your personality show and be creative while still maintaining an upscale, classic result? The backsplash is the perfect place to have some fun with your tile selection, especially with the many geometric backsplash tiles on the market.
Not only are these geometric shapes interesting and attractive, what makes them even better is that they're made with fine marble. The result is a tile mosaic with sleek, defined edges that also looks soft and elegant. There's no need to over-think the color selection or pattern, because with MSI's geometric modern tile in neutral shades of marble you really can't go wrong!
If you needed one more reason to consider this geometric wall tile, it's that it solves a perennial problem among homeowners that seek upscale interior designs. Marble has been a beloved, favorite surface material for generations, but it has a reputation for being difficult to maintain. However, backsplash tiles are less vulnerable to the staining, etching, and other damage that marble is known for. These gorgeous marble geometrics bring all the glory with none of the hassle.
Marbella Lynx Polished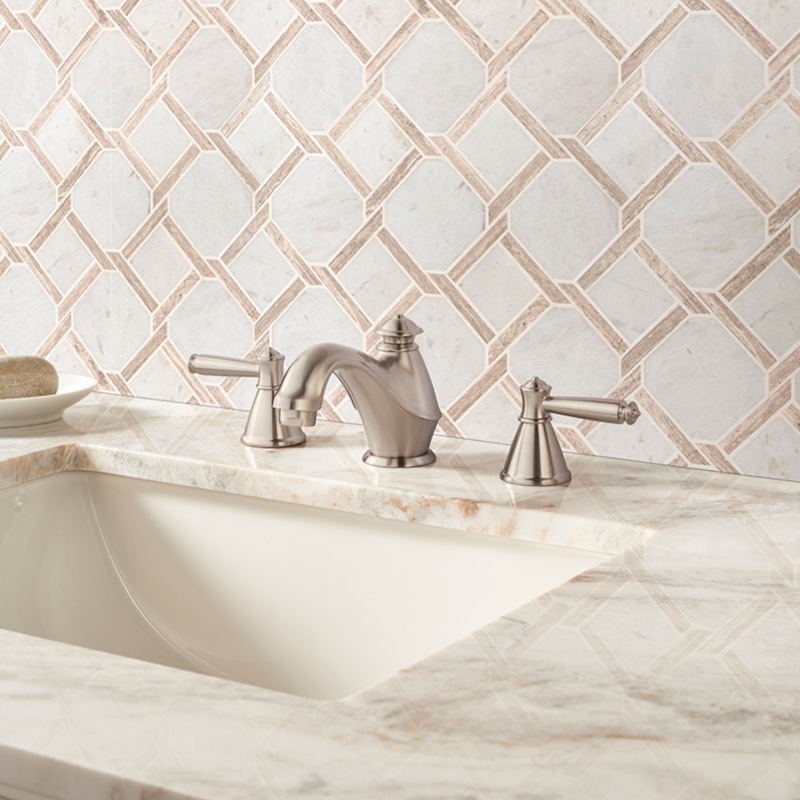 Featured: Marbella Lynx
The playful chain-link design of Marbella Lynx polished tile is an easy way to add flair to any space. The color scheme is pale and the glossy surface is reflective, so even small bathrooms can benefit. Crafted from two different types of marble, this mosaic combines soft gray with variegated beige, which means it's so easy to combine it with your other elements of décor.
White Quarry Savona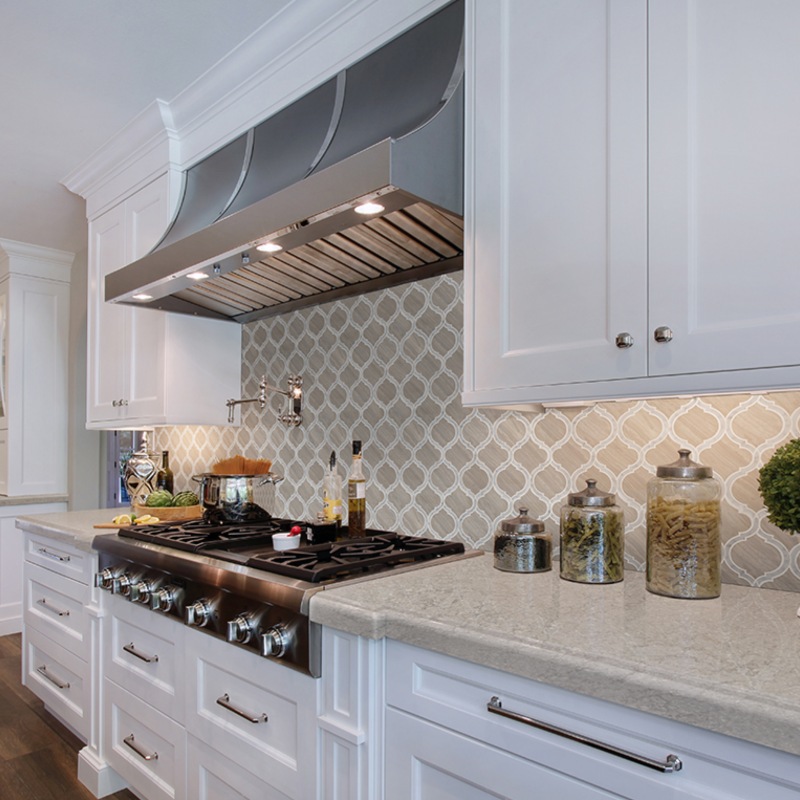 Featured: White Quarry Savona
With White Quarry Savona backsplash tiles, you can give your kitchen a Mediterranean flavor while still enjoying a traditional color scheme. The beige marble making up the larger portion has a bold pattern that resembles a wood grain, and it's perfectly offset by the subtly-veined white-gray marble outlining each shape. Despite the distinctive tile, classic marble ensures it'll stand the test of time.
Georama Nero Polished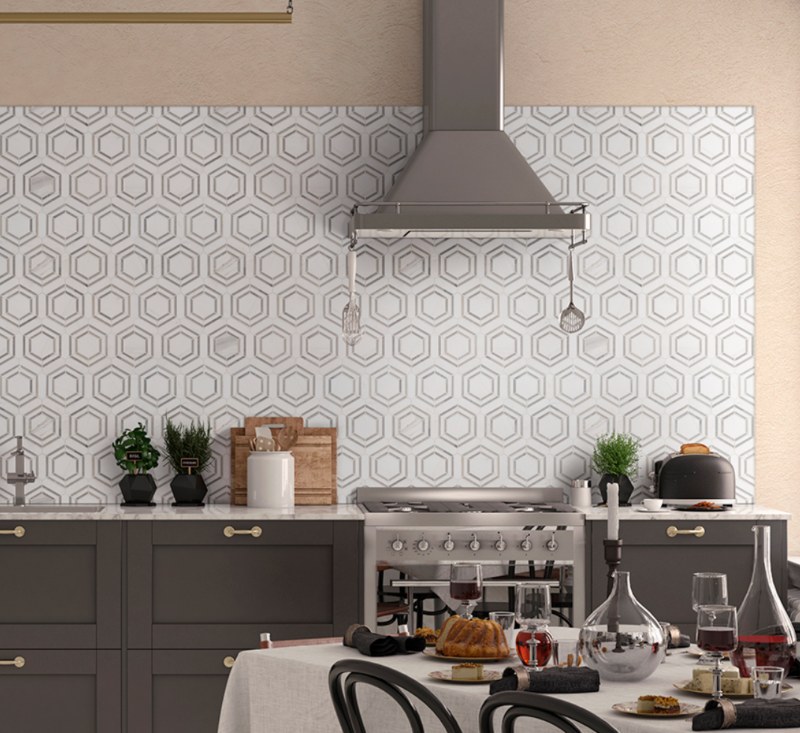 Featured: Georama Nero Polished
Introduce a retro vibe to your living space with Georama Nero Polished mosaic tile. Featuring soft white marble outlined by jet black, the hexagon shape brings back the whimsy of Midcentury designs with a decidedly modern twist. Whether you choose it for backsplash designs or an entire accent wall, it's proof that upscale need never be boring.
Geometrica Polished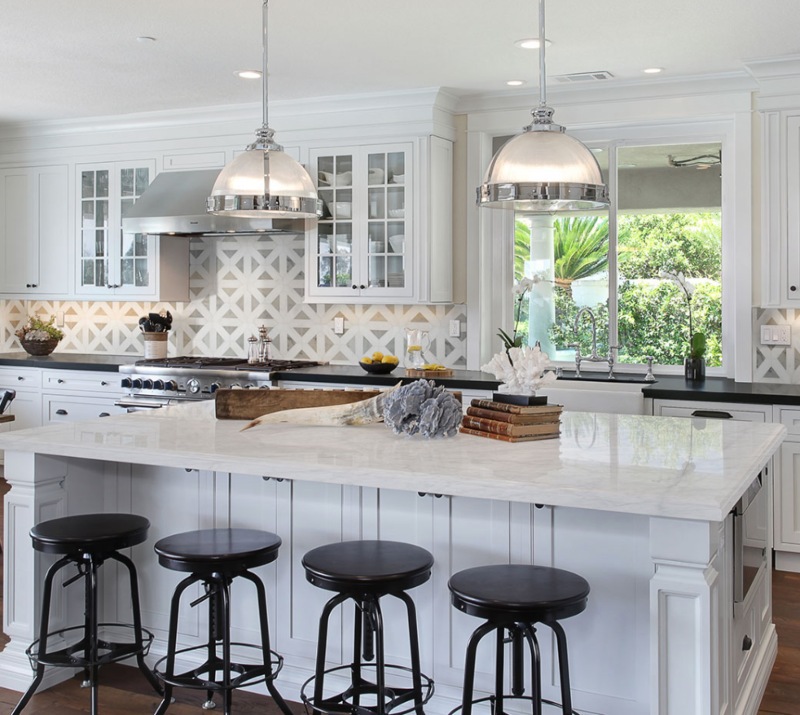 Featured: Geometrica Polished
Geometric shapes have become one of this year's hottest trends. If you've been wondering how to incorporate this trend into your décor without overwhelming the space, Geometrica Polished tile may be the perfect answer. These backsplash tiles combine classic white and gray marble in a high-contrast pattern that complements contemporary design schemes.
If you're unsure how these fabulous geometric backsplash tiles can fit into your own home décor, we suggest visiting MSI's backsplash visualizer. Just like a boutique dressing room, you can try them on and even combine them with other elements such as cabinetry, flooring, and countertops. Backsplash tiles are one of the easiest ways to transform a room into something spectacular!
READ MORE ABOUT MSI BACKSPLASH TILE
How Much Wall Tile Do I Need? A Guide To DIY Backsplashes
How To Choose The Right Backsplash Tile For Your Quartz Countertop
How To Clean Stubborn Grime From Your Kitchen Backsplash