Vinyl Flooring - Low Cost And Easy To Install
July 09, 2021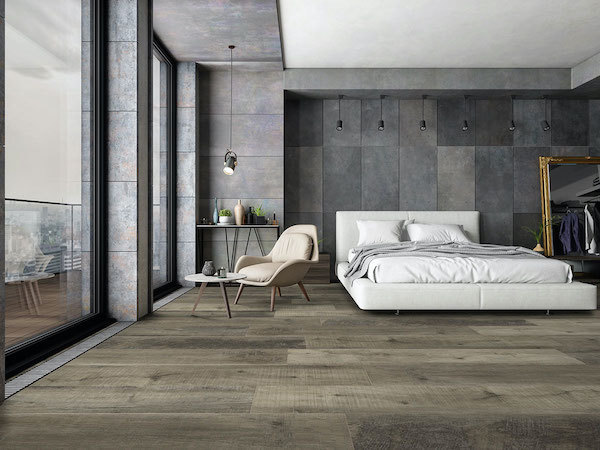 Homeowners have many options when it comes to choosing the flooring for their home, such as carpeting, ceramic tile, wood, and vinyl flooring. Although carpeting remains popular in living spaces such as bedrooms and living rooms, many people are moving away from carpet installation because solid flooring is more practical.
We'd never suggest choosing flooring options by how much they cost — it's about getting the best value, and when you consider the pros and cons of luxury vinyl tile, it's one of the best values available.
There are several factors that define vinyl flooring's value for the money. Before diving into how much it costs to install, consider the long-term cost of maintaining it. Carpeting needs to be vacuumed and steam-cleaned, with extra treatments to remove stains. Wood flooring needs to be polished and occasionally refinished to keep it looking good. Tile flooring may need sealing, waxing, scrubbing and more.
Vinyl flooring care and maintenance is just a quick sweep and occasional mopping. With this easy care, it can stay looking gorgeous for many years, even with pets, kids, messy cooks, sloppy bath times, and much more.
How Much Does Vinyl Tile Cost?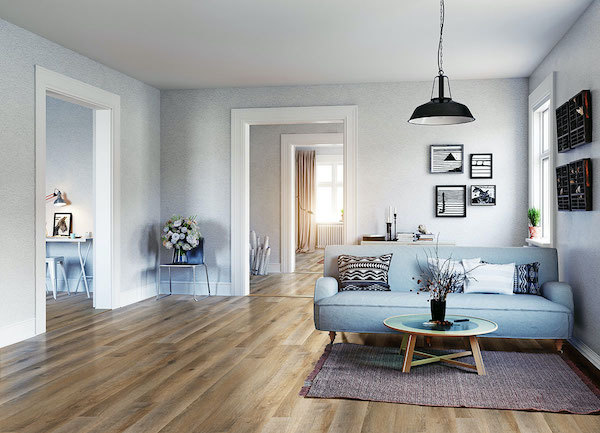 The cost of vinyl flooring varies somewhat depending on the brand, the square footage needed, and the quality. With all other things equal, the more you pay for your vinyl flooring per foot, the thicker the wear layer will be and, therefore, the longer it will last in your home.
When making that choice, keep in mind how much foot traffic that area will receive, how long you intend to live in your home, and how often you're willing to replace the flooring. Those are the same considerations you would use for any other type of flooring as well!
You can expect to pay about $400 on the low end, and about $1,500 on the higher end to purchase and install a new vinyl tile floor in a room measuring 200 square feet. This estimate includes the removal of old flooring, along with the installation of vinyl flooring on stairs. Cost per square foot of vinyl flooring can be as low as 50 cents or as high as $3. High-end brands can cost as much as $7 per square foot.
Although these figures can give you a general idea of how much vinyl flooring will cost, it pays to shop around to find the perfect vinyl for your needs and your budget. Check out this luxury vinyl tile pricing guide to learn more about costs.
Can You Install Vinyl Flooring Yourself?
One of the greatest benefits of luxury vinyl tile is that it's a great DIY project. Even if you've never installed flooring before, all you really need to do is measure carefully and follow the instructions. To ensure the best results, refer to our luxury vinyl tile installation best practices and check out the video below for step-by-step instructions:
There are times, however, when professional installation works out better. One example is when existing flooring must be removed first, such as old-fashioned asbestos tiles, which must be handled carefully. If previous vinyl flooring was glued to a subfloor, it's also recommended that you enlist the help of a professional. Once that's done, however, get ready to DIY!
How to Install Luxury Vinyl Tile
The method of installation depends on the type of vinyl plank flooring you choose. Some flooring types need to be glued into place, while others are click-and-lock.
Glue-Down Flooring
Glue-down vinyl plank flooring is simple to install. Before installing, however, you'll need to make sure the subfloor is prepped thoroughly and is free of cracks, debris, and other imperfections, because they will show.
Here are the basic steps for glue-down luxury vinyl tile installation:
1. Prepare the subfloor. Remove any previous adhesive, fill in cracks, make sure the subfloor is completely free of dust, oil, paint, or any other materials. If desired, a floor primer may be applied.
2. Determine the direction for the planks. Typically, they will lay lengthwise in the direction of traffic through the room.
3. Measure to find the center of the room at both sides and snap a chalk line from one to the other.
4. Apply adhesive, according to package instructions, on one half of the room up to the center line.
5. Start installing planks along the center line of the room, offsetting each row by at least six inches. Work with three or four cases of planks at the same time to ensure a random pattern that will look realistic. Cut planks to fit as needed.
6. Roll the floor with a 100-pound roller and maintain minimal foot traffic for 24 hours.
Click-and-Lock Flooring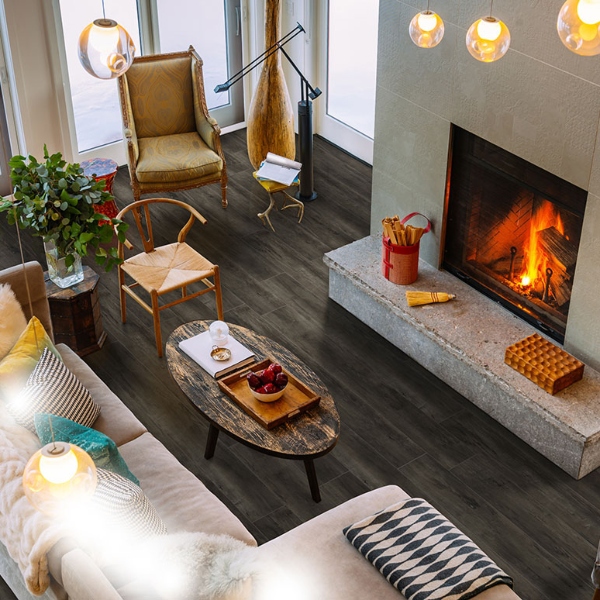 As the most common type of luxury vinyl tile flooring, click-and-lock planks are "floating" flooring, meaning that they do not stick to the subfloor, only to each other. That means your subfloors don't need to be perfect before installation. You can even install it over existing flooring, if you like.
Here are the basic steps to install click-and-lock vinyl plank flooring:
1. Make sure the subfloor is even, free of major defects, and clean.
2. Using a spacer to maintain 1/4 inch from the wall, lay the first plank along the left-hand corner of the room.
3. Attach the ends of the planks and the sides of the following rows by inserting the tab of one into the groove of the next. Maintain at least a six-inch offset. Work with three or four cases of planks at the same time to ensure a random pattern that will look realistic. Cut planks to fit as needed.
For more detailed information on vinyl flooring, including installation costs for Luxury Vinyl Flooring, visit our website for our entire line of luxury vinyl planks.
Are you ready to get your DIY project started? First, find the perfect Luxury Vinyl Tile and Luxury Vinyl Plank flooring by reviewing MSI's expansive Luxury Vinyl Flooring Collection, then find and visit an MSI Luxury Vinyl Flooring Dealer in your area.