Create Sparkle With Modern Metallic Backsplashes
November 23, 2022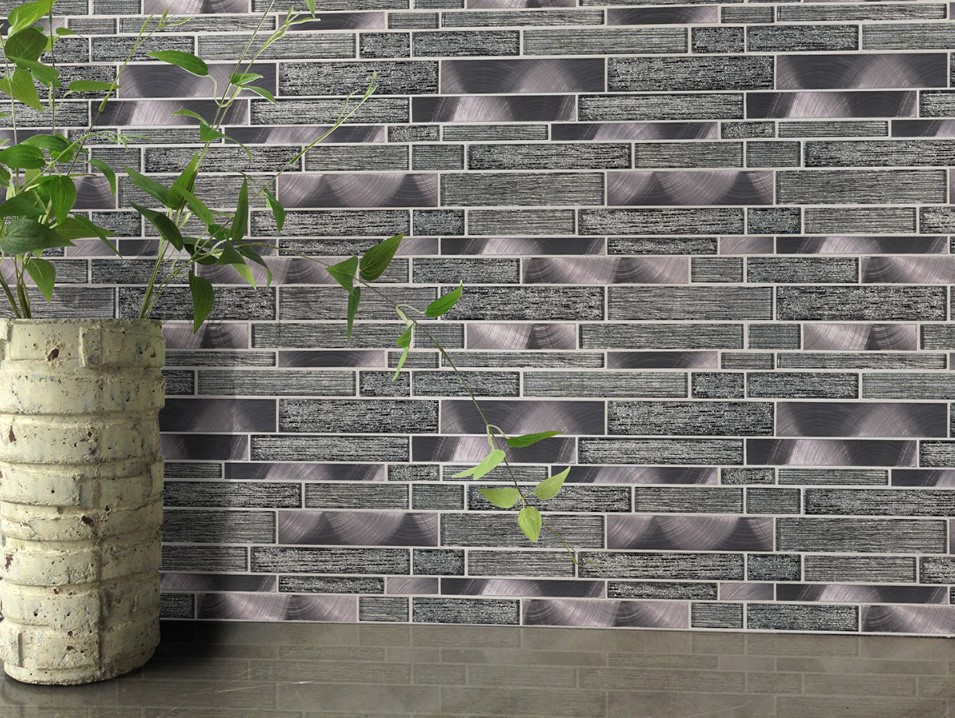 There are many ways to create visual interest in design, whether you're putting together an eye-catching outfit or remodeling your kitchen or bathroom. In the interior spaces where your family will gather and connect, you must consider how color, pattern, texture, and shine contribute to a cohesive and appealing space. This is especially important for backsplash tiles, where many homeowners are willing to take risks and have a little fun.
Colorful tile is one way to go, but since color is such a personal part of design, you might naturally worry that your preferred palette could turn off future buyers. The same goes for patterns, from floral to geometric. As for adding physical texture to your backsplash tile, it may not deliver the visual impact you're hoping for.
This leaves shine, and the right metal tile from MSI can really add some wow factor to your décor without necessarily pulling focus from a statement countertop the way a bold color choice might. So if you're looking to add a little sparkle to your kitchen or bathroom design with a modern metallic backsplash, here are just a few options that are sure to dazzle.
Metal
While you're likely familiar with common backsplash materials like ceramic, porcelain, and natural stone tiles, you might not realize that metal is a stylish option for bathroom and kitchen tile. One of the easiest ways to imbue your living spaces with sparkle and shine is with metallic tile, and you can even find options that deliver some texture.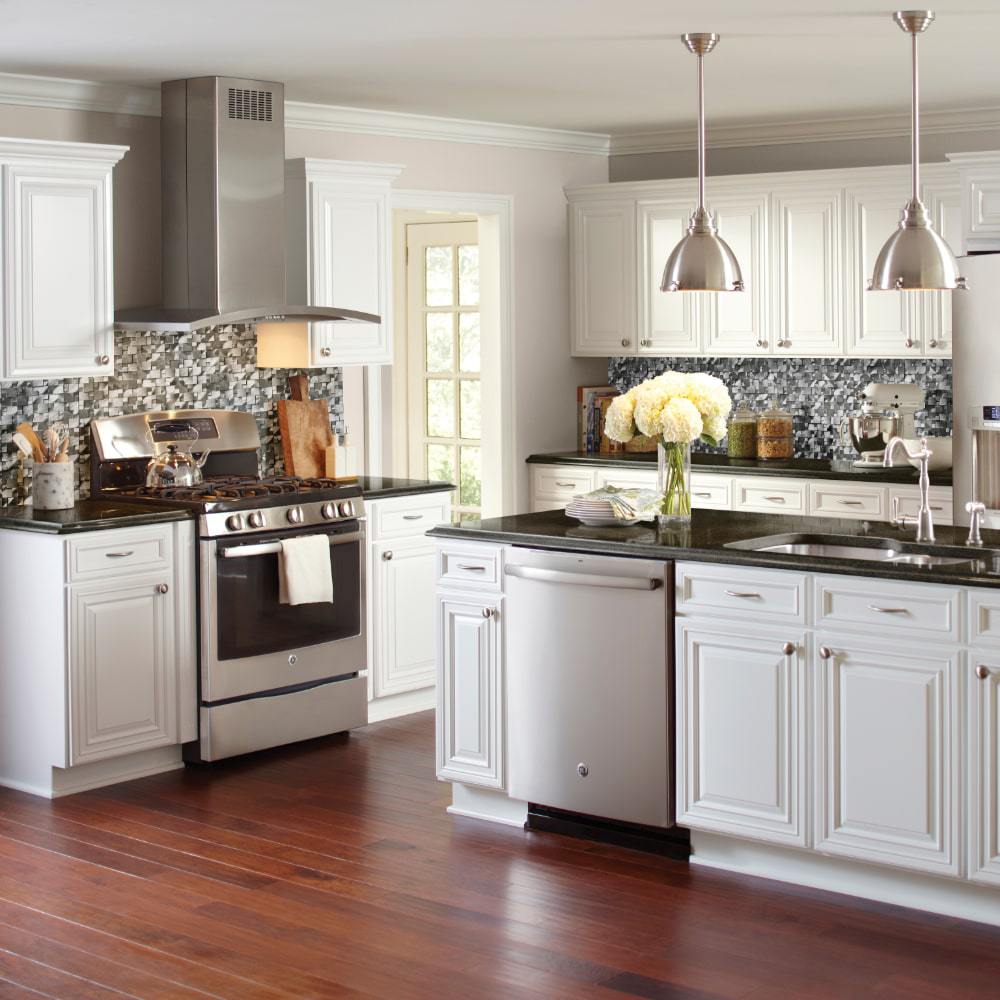 Silver Aluminum 3D Metal tile makes for a dramatic addition to your design, thanks to the double whammy of shiny, brushed metal in shifting shades of silver and varying geometric projections that create a 3D mosaic effect, taking your backsplash to the next level. You'll definitely make a statement when you install this metal tile.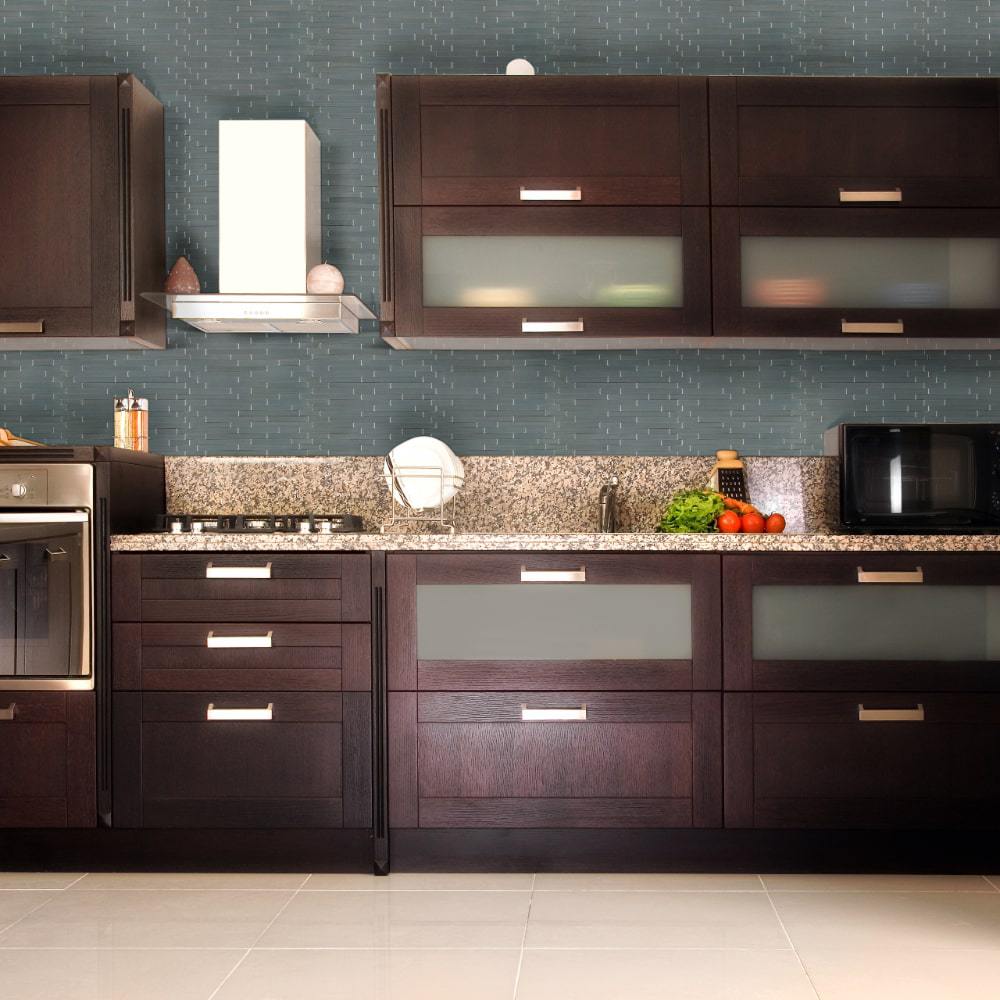 Perhaps you want something a bit subtler, though. Silverina Interlocking Metal tile is the perfect choice for minimalism with a bit of flair. Elongated interlocking tiles in a graphite hue will transform your vertical spaces with a brushed sheen that catches the light and a variable pattern that feels structured yet casual. This versatile tile is a beautiful complement to modern homes with both minimalist and maximalist kitchen design styles.
Metal and Glass
Sometimes you pair two good things and come up with something great, and blending metal and glass tile for backsplash designs is a perfect example. These two mediums deliver different qualities of sparkle and shine to create the impression of texture, adding to the complexity and sophistication of your interior design.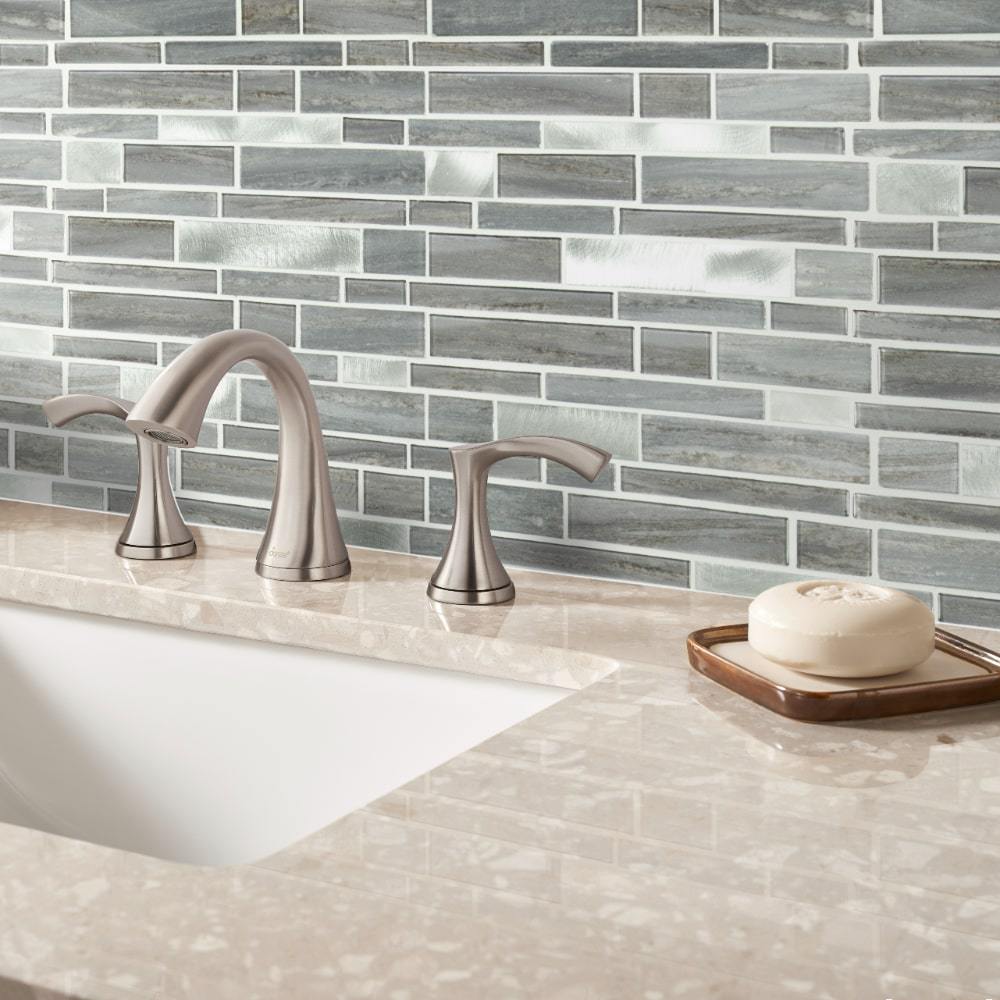 Bimini Interlocking Metal & Glass tile offers a subtle approach with a monochromatic color scheme in shades of shimmery silver and gray. High-shine metal accent tiles pop against the slightly less brilliant glass pieces.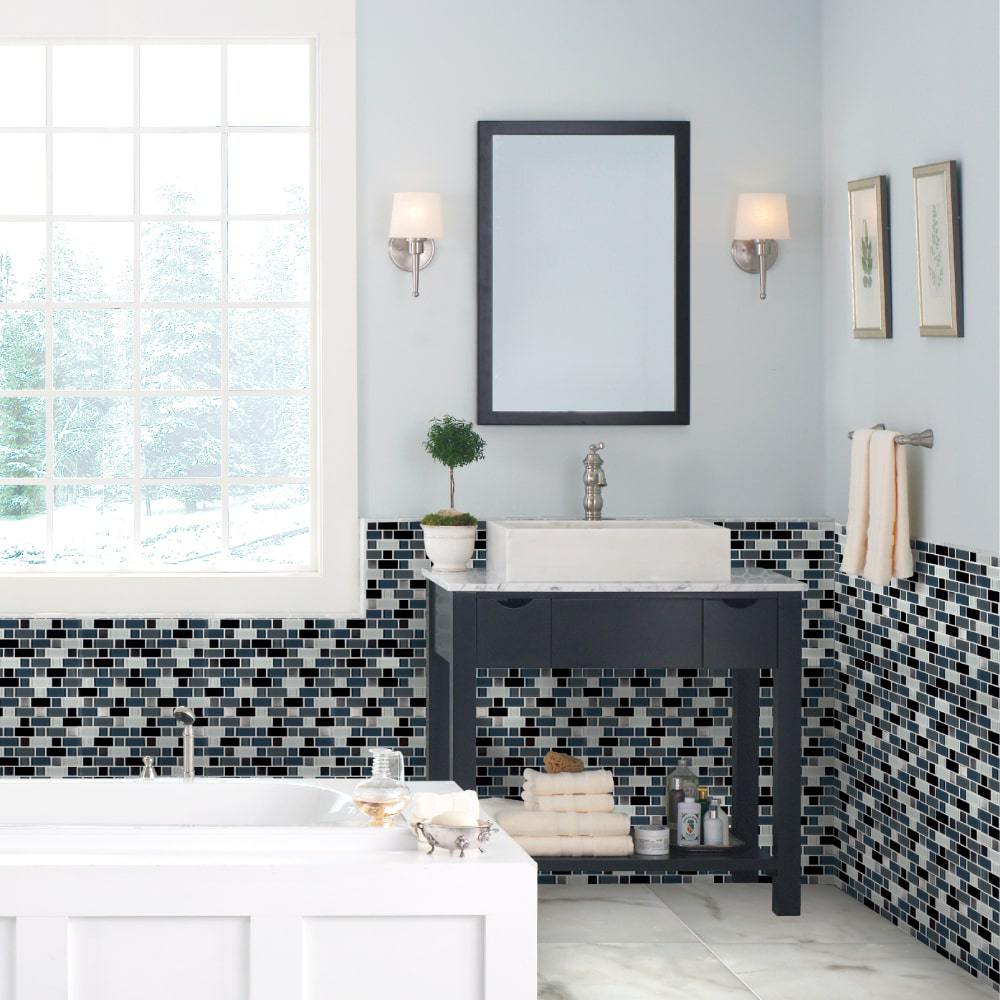 Crystal Cove Interlocking tile, on the other hand, offers greater contrast if you're looking to turn your backsplash into a focal point. Glass tiles in white, gray, and black are broken up with squares of metallic silver, offering bold, dramatic appeal.
If you appreciate beautiful mosaics but are interested in a neutral palette, the combination of metal and glass elements in your backsplash delivers a happy medium. You just have to decide on your comfort level with high- or low-contrast tiles.
Metal and Stone
Sometimes a study in contrasts can enhance visual interest, as when pairing glossy metallics with matte natural stone materials. The juxtaposition can create a stunning dynamic that perfectly complements a statement stone countertop.
Medici Silver tile is a lovely example. There's a lot going on between the marbled white and pale gray stone pieces, high-shine metallic accents, and over a dozen small pieces making up each hexagon in this geometric design. However, the bright, neutral palette ensures a cohesive and refined addition to any space in your home.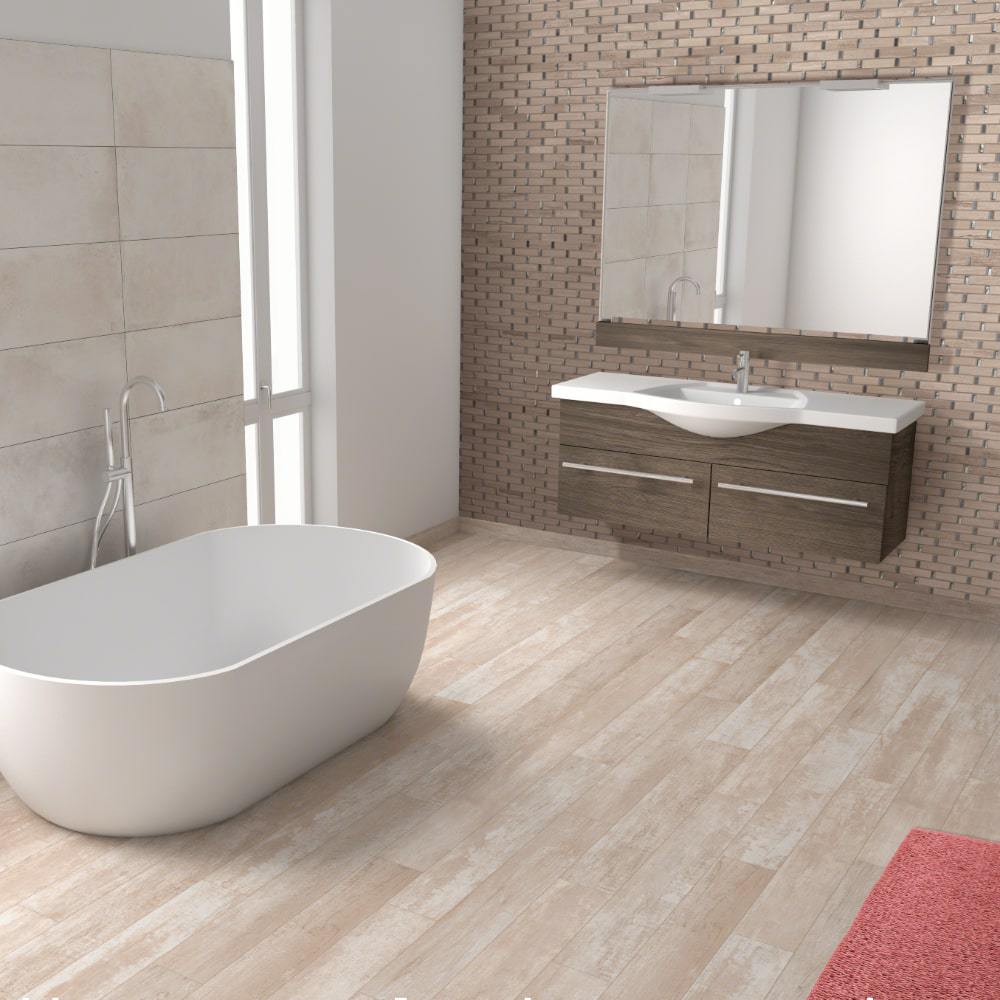 Stella Interlocking Glass & Metal tile is a modern twist on the rustic brick of old, with materials that might surprise you. The pattern consists of metal tiles in cream and gray hues, highlighted with shimmery, luminous glass tiles.
If you're seeking the unexpected, this design is a great option to bring warmth and modernity to a classic white kitchen or to complement natural wood cabinetry in your design. This versatile neutral tile, with both cool and warm hues, works excellently with various counter materials and hardware selections.
Metal, Glass, and Stone
If you can't decide between metal and glass tiles or metal and stone pairings, why not choose options that offer all three? With matte, shimmer, and gloss on display, you'll enjoy a rich tapestry of textures that transforms your entire design.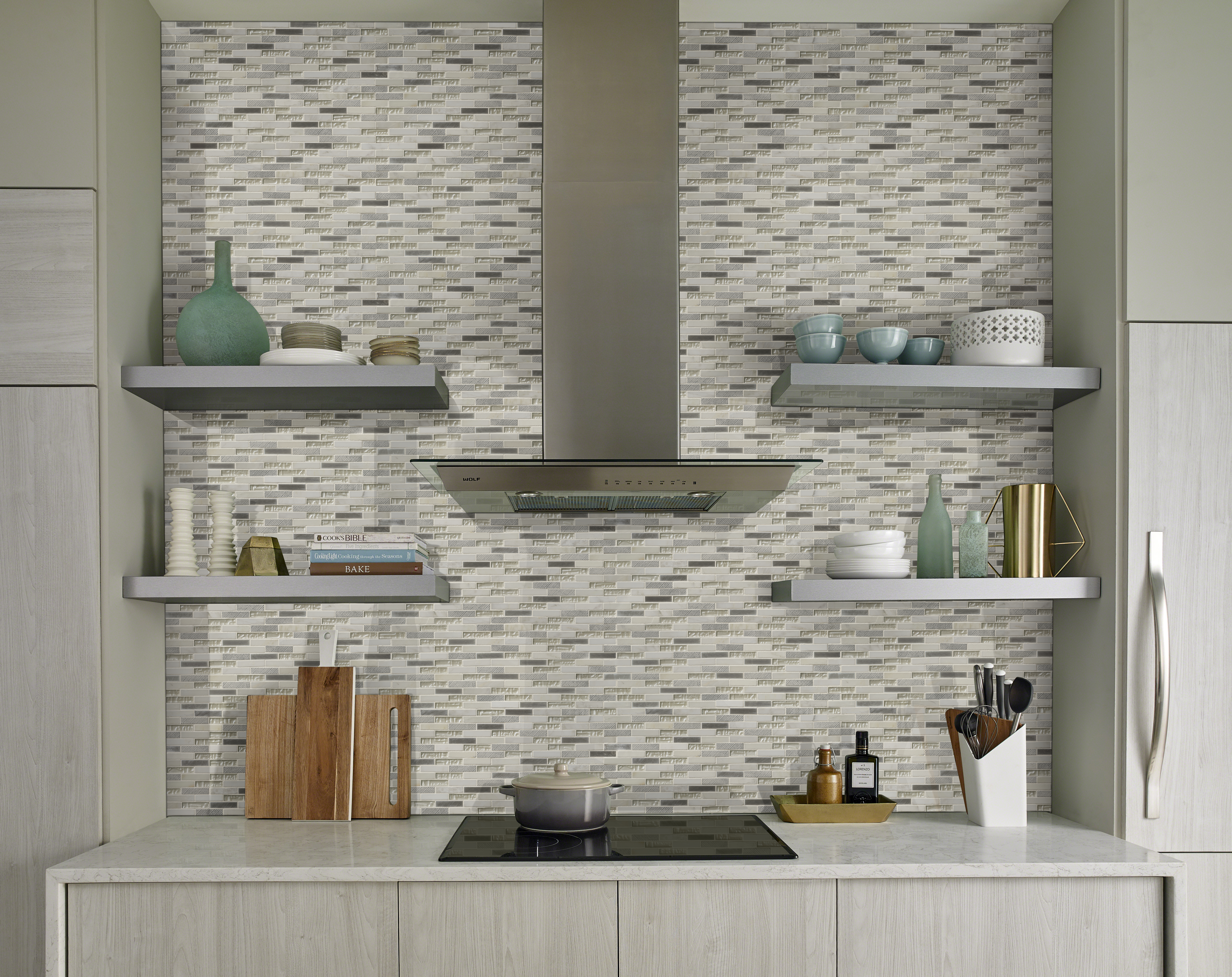 Consider Ocean Crest Glass & Metal tile, featuring Arabescato Carrara marble paired with brushed and scored metallic pieces, as well as high-shine, foil-backed glass tiles in pearly white. Sophisticated, subtle, and totally unique, this cool neutral backsplash material brings an air of luxury to any home upgrade project.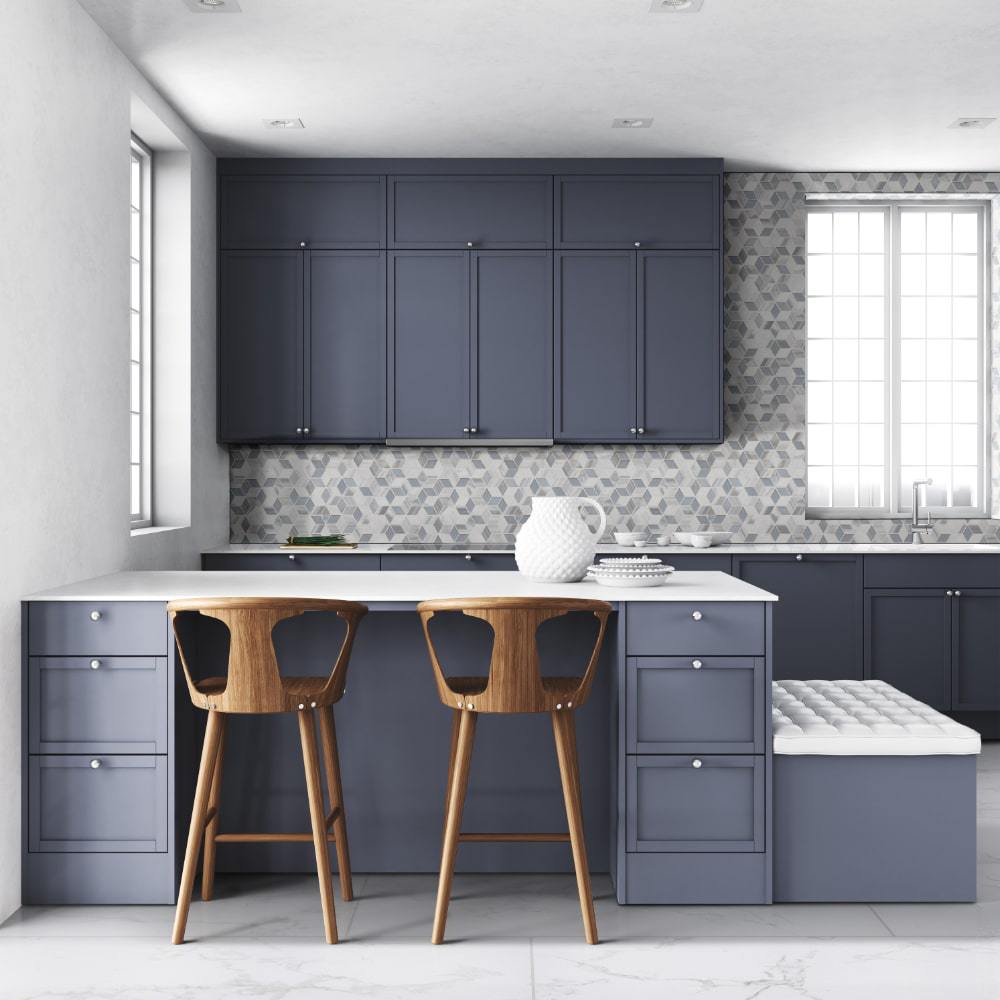 The Harlow Cube Pattern Mosaic tile in cool whites, pale grays, and smoky blue hues epitomizes the eye-catching beauty of mosaic tiles, even in a neutral, tonal palette, and its contrasting textures elevate the visual variation. With a classic cube pattern featuring an organic color variation of diamond tiles, the overall effect is like dappled sunlight across river rocks in a shallow stream. It's both tranquil and totally breathtaking.
Stunning Metallic Backsplashes that Shine
A backsplash that adds visual interest through texture and shine — rather than bold color or pattern — is ideal for homeowners and interior designers looking to make a statement without overwhelming the design. With so many MSI metallic tile options to choose from, you'll find the perfect blend of design elements to add sparkle to your kitchen or bath.
If you have questions about metallic tile or are looking for guidance on how best to work these eye-catching backsplashes into your design, contact the experts at MSI via phone, email, or convenient online chat to learn more.
Learn More About Backsplash Tile
A Comprehensive Guide To Bathroom And Kitchen Backsplash Tile
Trending And Beautiful Backsplash Tile For 2022
Classic Meets Contemporary With Penny Round Wall Tiles