Old World Encaustic Tiles Take On A Modern Look With Porcelain Tile
May 30, 2020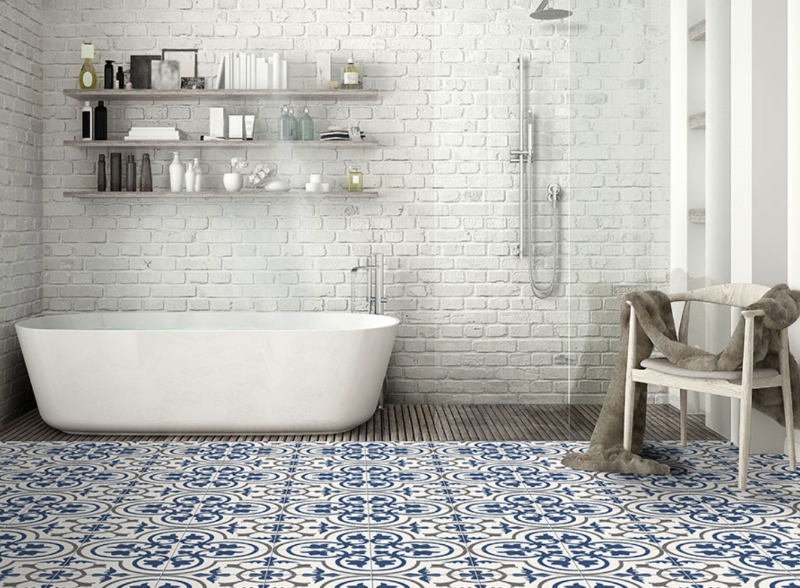 Encaustic tile, also known as cement or clay tile, has been used since the middle ages. Today, you can grace your home with the authenticity of encaustic tile by using a more durable and less expensive option: porcelain tile.
The tradition is to bake and paint tiles by hand, using a beeswax-based paint on top of the clay. Typically, tiles are made up of 2 different colors, but there can be as many as 6. It's a romantic style that gets better with age. However, harsh cleaners and wear and tear of today's world demand a new method for making the modern tile.
If you're looking for a new tile style to update your home, our new Kenzzi Collection of porcelain tile patterns boast tradition and luxe of the past, with lower cost and durability of today.
Different Tile Designs in Porcelain
Porcelain tile is made from very dense clay. It's fired at much higher temperatures than that of standard ceramic tile flooring. Using clay and other natural materials blended together and then cooked in a furnace, the tiles are known for their non-porous nature.
Whether you're considering a wall tile design, backsplash designs, or floor tiles with patterns, the most crucial consideration is how those tiles will stand up to the elements. Porcelain tile is the same thickness as ceramic tile, but it's heavier, and it can more easily withstand varied and fluctuating temperatures.
Plus, because porcelain offers a myriad of options, it's much more exciting to match tiles with other components and the aesthetic of your home.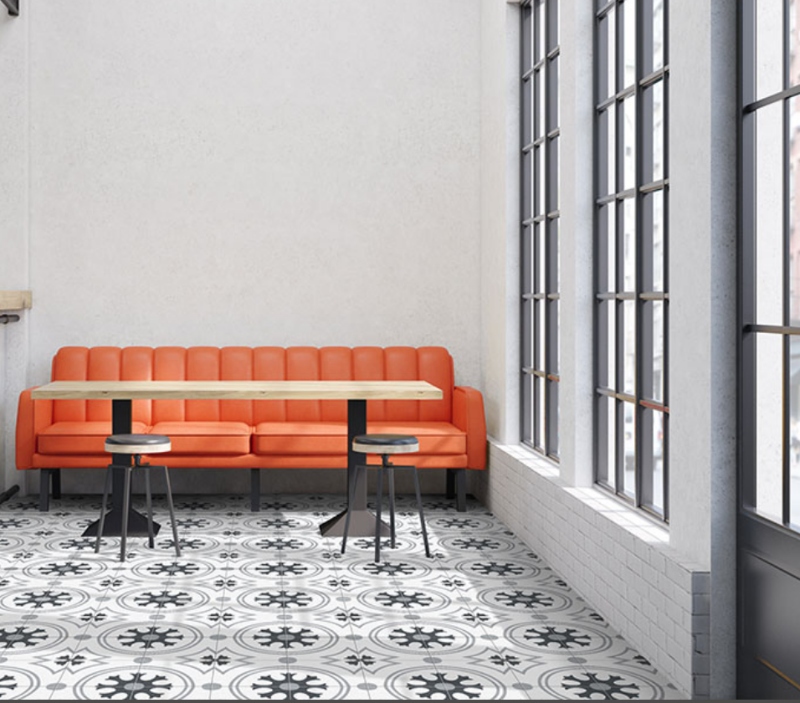 Wear and Tear
Handmade ceramic tiles are both expensive and delicate. Between harsh cleaners, fluctuating temperatures, and the many footsteps and scratches a floor can endure, opting to go with porcelain tiles is less costly and offers different tile shapes, sizes, and colors.
How to Pair Tile
When you're combining various tile shapes, patterns, and sizes in your home, knowing how to pair tile is crucial. Here are a few simple rules to live by when you're using porcelain tiles to add to your abode:
• Pair patterns with plain surfaces
• Balance your busy patterns
• Treat any stone as neutral
• Play with scale and sizing
• Juxtapose glossy and matte
• Vary shapes, but not color
• Limit your color palette
• Be consistent with your pattern choices
The idea is for your new tile choices to complement the aesthetic of your home, but not to overwhelm it. It's worth taking the time to look at samples and play around with color and design schemes in your home. That way, you'll ensure a seamless and attractive look that'll last and better your home for years to come.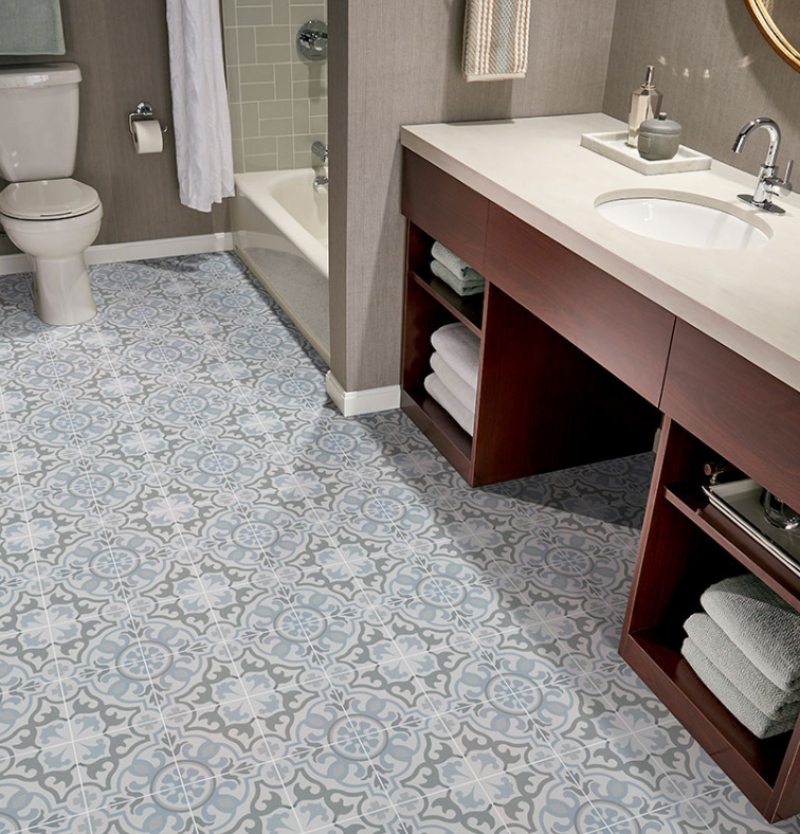 Kenzzi Porcelain Tile Is Modern, Attractive, and Durable
Our Kenzzi Collections boasts 14 patterns and colors, from stylized flowers to mod geometrics, (Take a look at our new styles, Tanzania, Blume, and Zanzibar!) for mixing and matching on the walls or the floors.
Find out how any of our Kenzzi porcelain tile designs will look in your home by uploading your photos and applying a mock tile design onto your floor or wall with our virtual design tool.
While the old way of constructing tiles is romantic, it's costly and not as durable as the modern porcelain tile. MSI has created the golden standard for durability and affordability in the modern home. Do you have questions or need help determining which tile will work best on your wall or floor? Contact us with any questions you have!
READ MORE ABOUT THE BENEFITS OF PORCELAIN TILE
Mimic the Look Of Nature with Porcelain Tile
Mix And Match Porcelain And Ceramic Floor Tiles
Modern Sophistication with Polished Porcelain Countertops
Pet-Friendly Flooring Options: Luxury Vinyl Tile Vs. Stone And Porcelain Tile