Fabulous Prefabricated Granite Countertops
January 27, 2017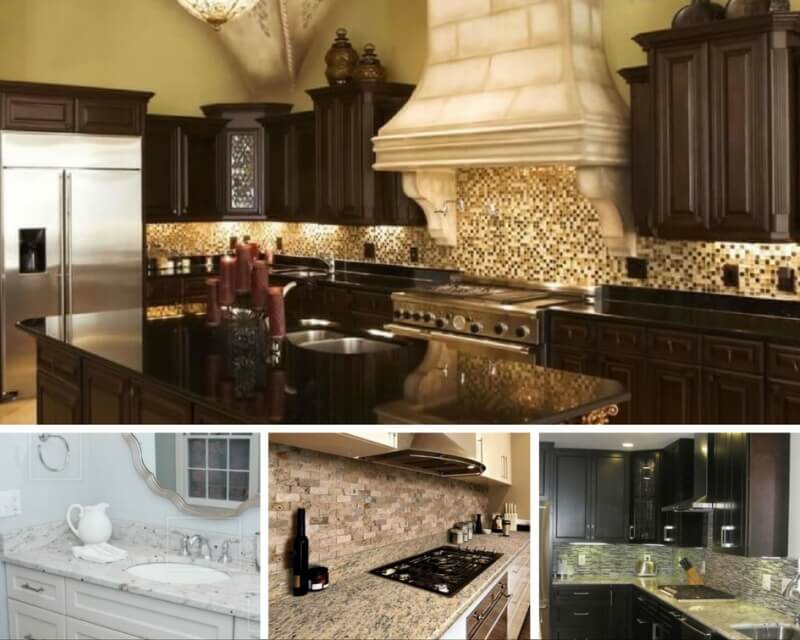 Would you like to save a significant amount of money on your new countertop installation? How about cutting down the time involved to complete the project, meaning less inconvenience and disruption for your family? You can do both with prefabricated granite, without sacrificing the beauty and quality you demand in your kitchen renovation.
MSI's Prefabricated Granite slabs are less expensive than custom installations, and are crafted with real, top-quality natural granite. Three of the four sides are already finished with a bullnose edge, and each section comes with a pre-cut matching backsplash. This allows the process to go more quickly.
Prefabricated granite slabs do have limitations – one edge is left unfinished, so they are meant to use against a wall for a counter or a peninsula. Also, they come in a limited amount of lengths and thicknesses. However, many of our customers find that Prefab Granite Countertops fit their needs perfectly.
S F Real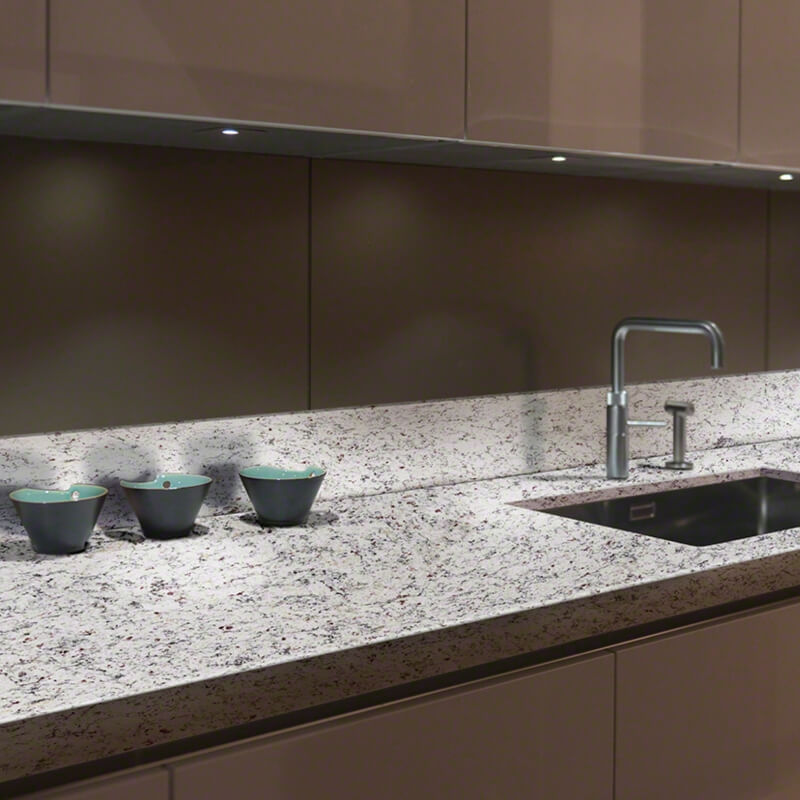 Featured: S F Real Granite
With a polished finish, S F Real Granite features black veins swirling on a pure white background. It is perfect for a contemporary kitchen. As with any granite counters, your installer will cut precision openings for your sink, range, or any other fixtures you require.
Black Galaxy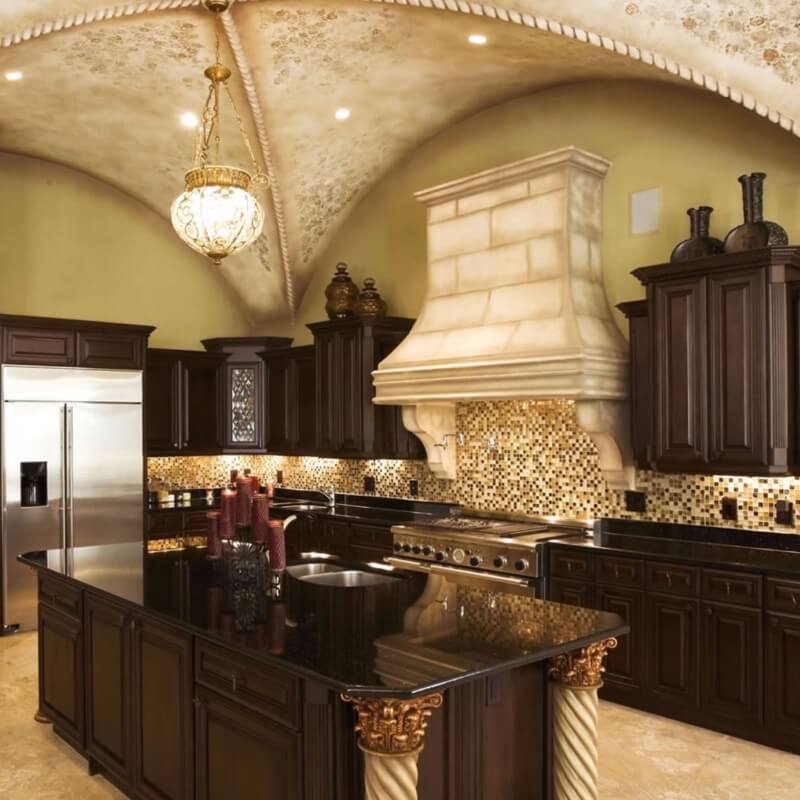 Featured: Black Galaxy Granite
Black Galaxy Granite is dark and elegant, sparkling with gold and white flecks. Although prefabricated granite cannot be used for kitchen islands, you can order the same granite in a custom slab, and still save a bundle by using prefabricated pieces for the straight counters.
Crema Perla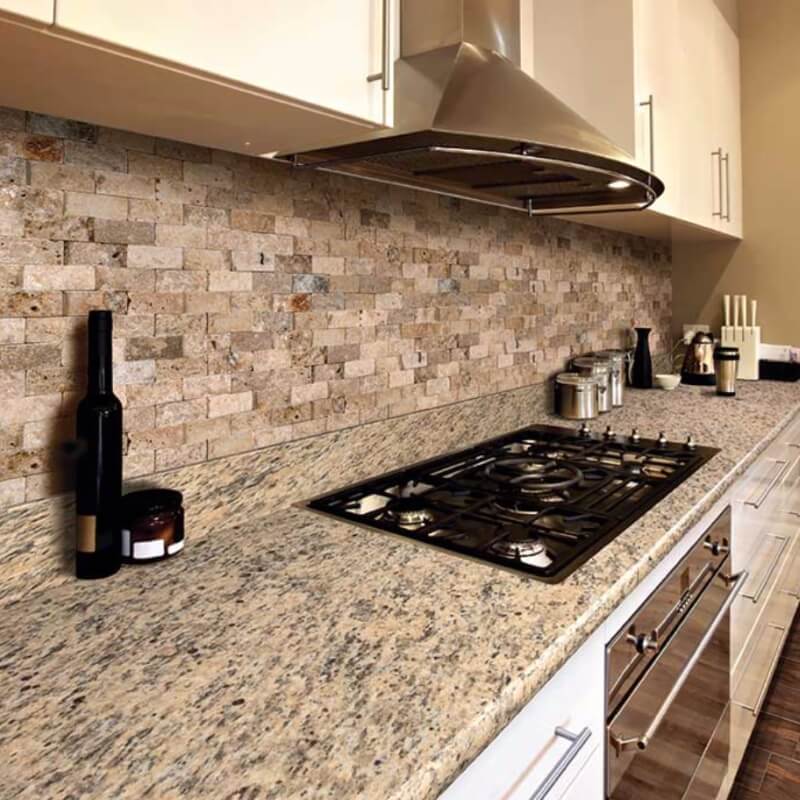 Featured: Crema Perla Granite
The neutral tones in Crema Perla Granite – cream, taupe, and bright white – coordinate beautifully with white or natural wood cabinetry, and as shown here, it also works well with natural stone. Stain- and heat-resistant, it safely surrounds a counter-mounted cooktop, whether it's gas or electric.
River White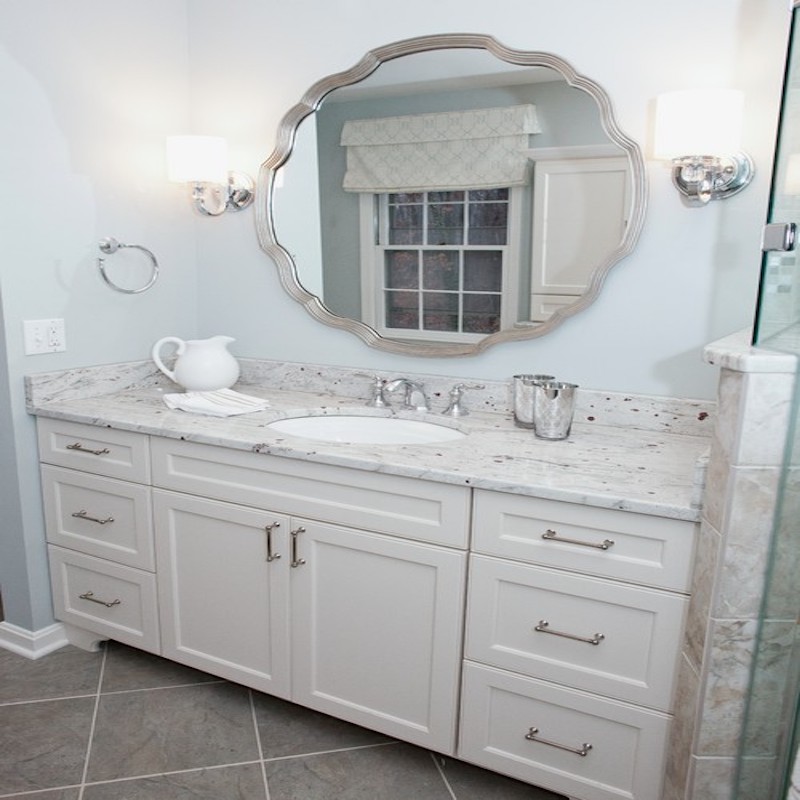 Featured: River White Granite
The subtle swirls of gray, with burgundy flecks, against a snow-white background in River White Granite create a lovely focal point in a mostly-white bathroom. MSI's prefabricated granite countertop comes with matching 6-inch backsplashes, so it's easy to create a countertop with a waterproof seam for wet areas.
Delicatus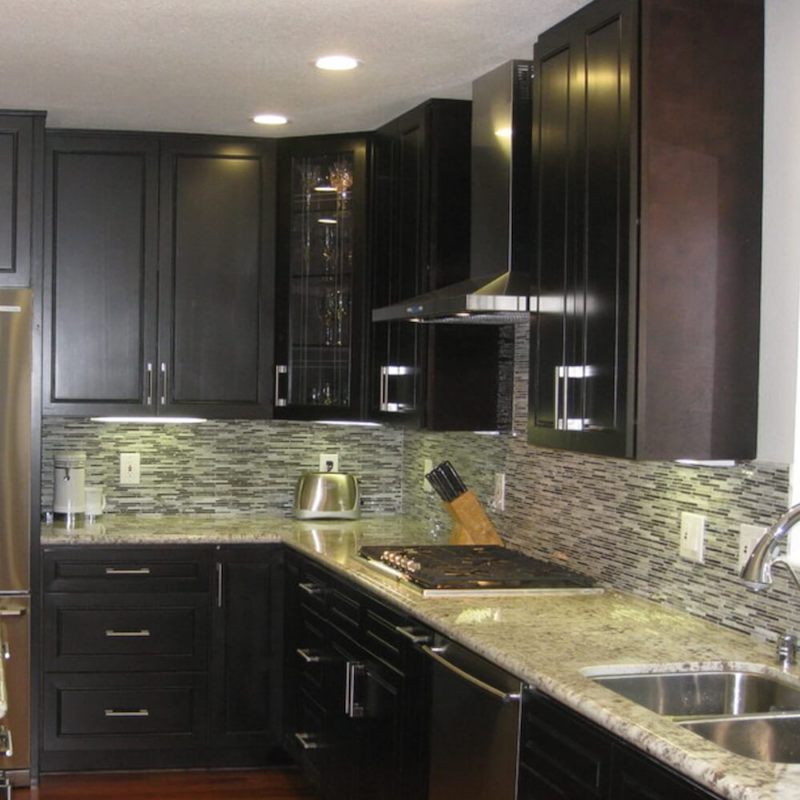 Featured: Delicatus Granite
Delicatus Granite features a white background dappled with black and grey, with a polished finish that seems to give it depth. If you're considering an outdoor kitchen or bar area, many of MSI's Prefabricated Granite options are tough enough to handle outdoor use, even if your area gets freezing temperatures.
If you've dismissed the idea of a prefabricated granite countertop in the past because you thought it was lesser quality, think again. Prefabricated countertops are made from the same granite we use for custom slabs, we've just made them more convenient.
MSI has 55 unique Prefabricated Granite to choose from, ranging from black granite to a pale white granite countertop. Come and explore them on our website. You'll find that the only difficult part of your new installation will be making your choice!
Learn More about Granite Prefabricated Countertops
Custom Look for Less: 5 Prefabricated Granite Countertop Designs
How to Save Money With Prefabricated Granite Countertops
Granite Slab or Prefab: What's the Real Difference?
Fabulous Prefab Granite Countertops: Your Questions Answered
READ MORE ABOUT GRANITE COUNTERTOPS
Everything You Need to Know About Granite Tile Flooring
Exotic Countertops Take Center Stage
Exotic Granite Colors From Around the World