Exotic Countertops Take Center Stage
October 07, 2016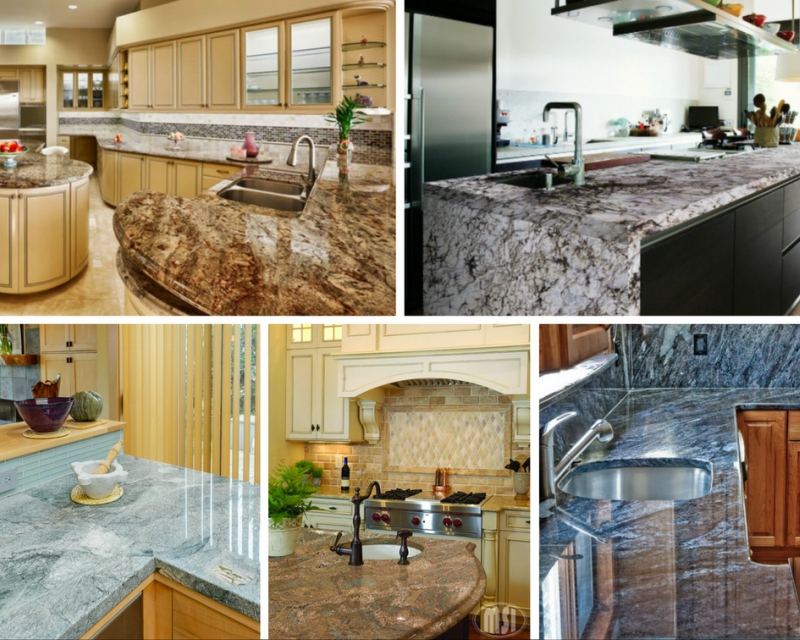 One of the most exciting characteristics of granite countertops is that they are a natural material that comes from all corners of the globe. Granite has many beautiful color variations and patterns, and there are plenty of options to choose from to suit a variety of tastes. MSI has embraced the trend of bold, colorful countertops by introducing a portfolio of exotic granite colors.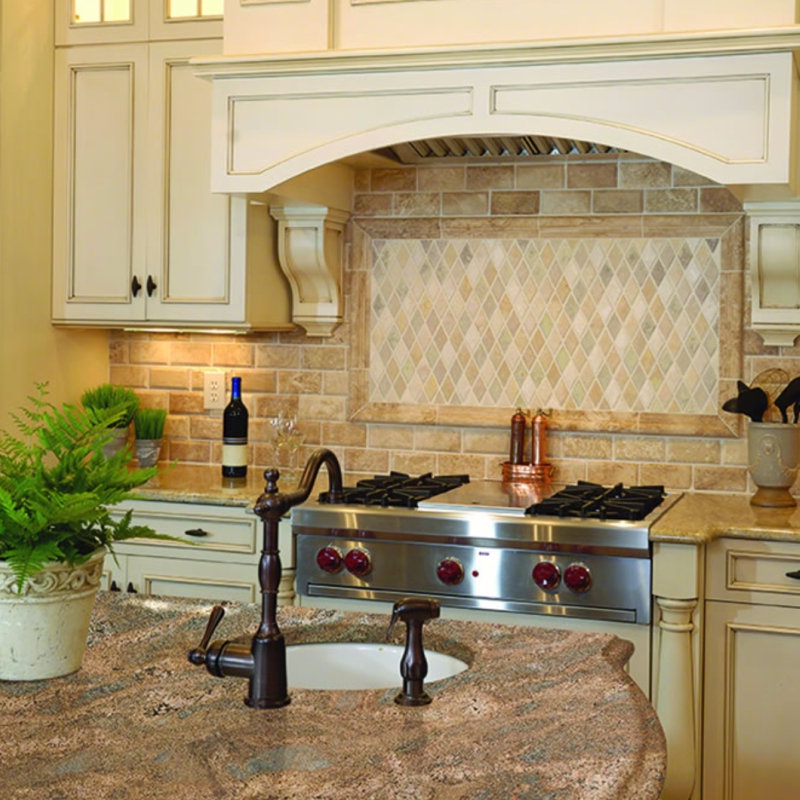 Featured: African Ivory
African Ivory polished granite slabs are a fine blend of swirling creams and sepias with grey and jet black accents. This elegant granite comes from Namibia and is well suited for a variety of interior and exterior applications. The neutral color palette of African Ivory makes a statement while blending in with a wide range of design styles and decors.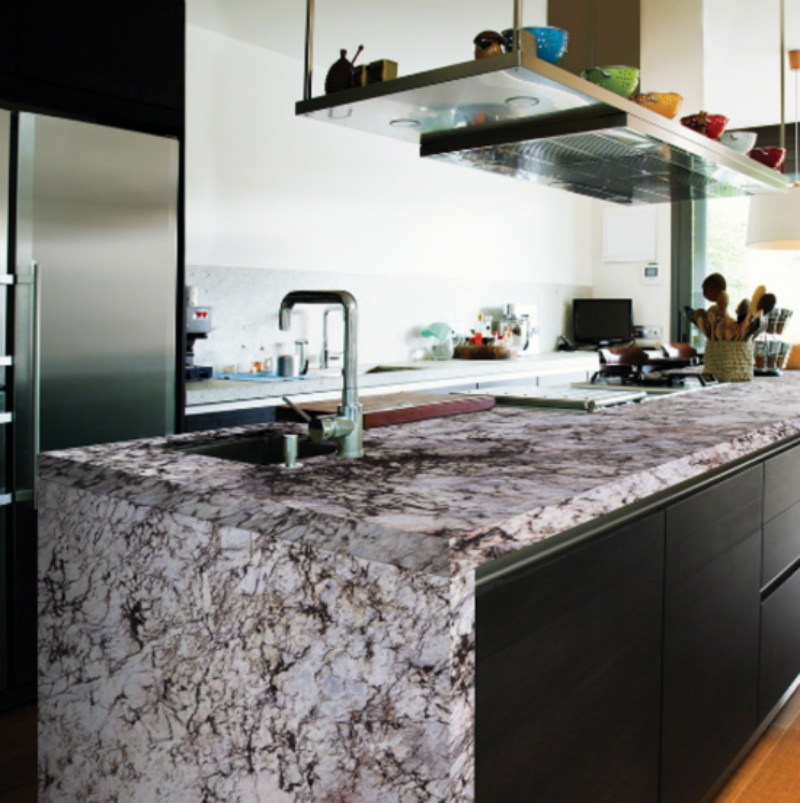 Featured: Aruba Dream
For a bold, eye-catching granite, check out MSI's Aruba Dream. An alabaster background is intersected with deep, jet-colored veins that bleed out into a copper wash for a look that is both sophisticated and stunning. The dense veining and movement of this Brazilian granite makes it ideal not only for granite countertops but also large-scale flooring and wall applications.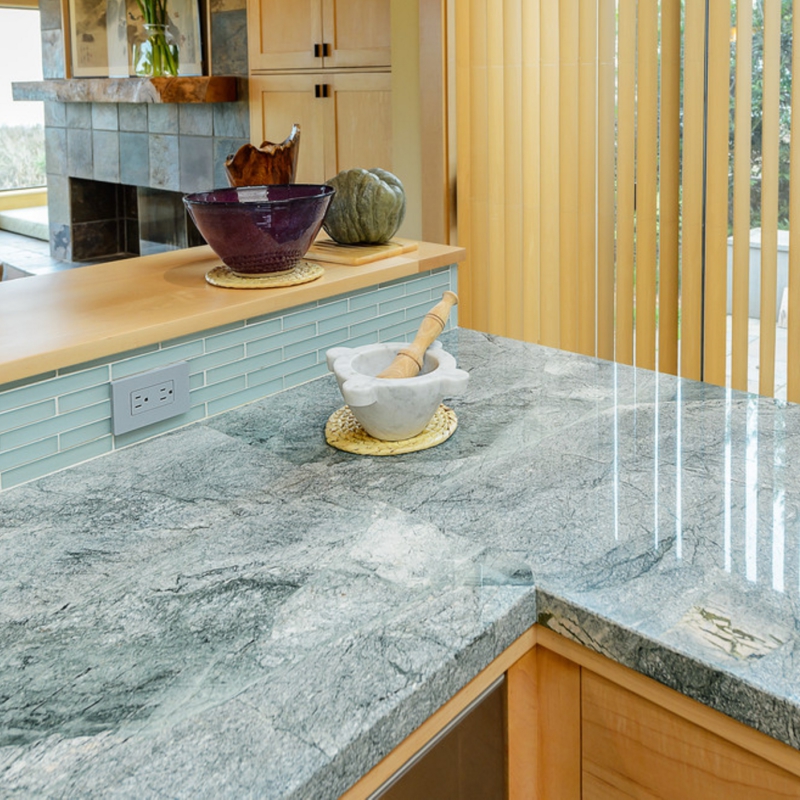 Featured: Del Mare
Another exciting granite option from Brazil, Del Mare granite slabs feature a cool green granite background with darker green veins. Perfect for a hint of soothing spa-like color indoors, or to blend in with the natural surroundings in outdoor projects, Del Mare granite is a beautiful choice for your next remodel.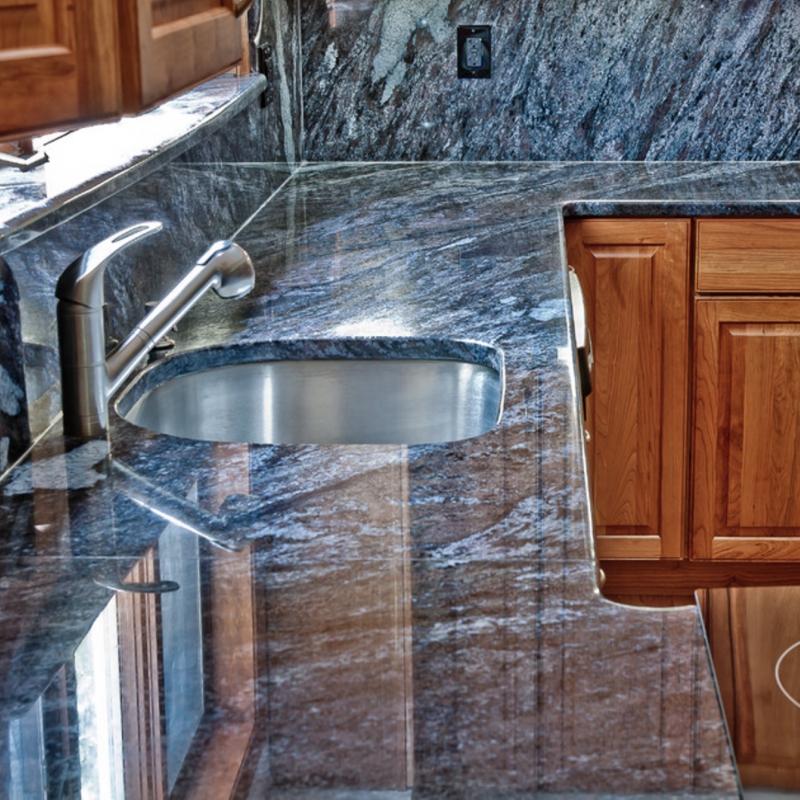 Featured: Dynamic Blue
Dynamic Blue may be MSI's most striking granite color selection for those looking to make an impact. Hues of ocean-blue ripple throughout with veins of lighter blue accents in this granite from India. Dynamic Blue countertops can be dressed up with traditional dark wood cabinets, or modernized with white cabinets and stainless steel hardware for a clean, high-contrast look.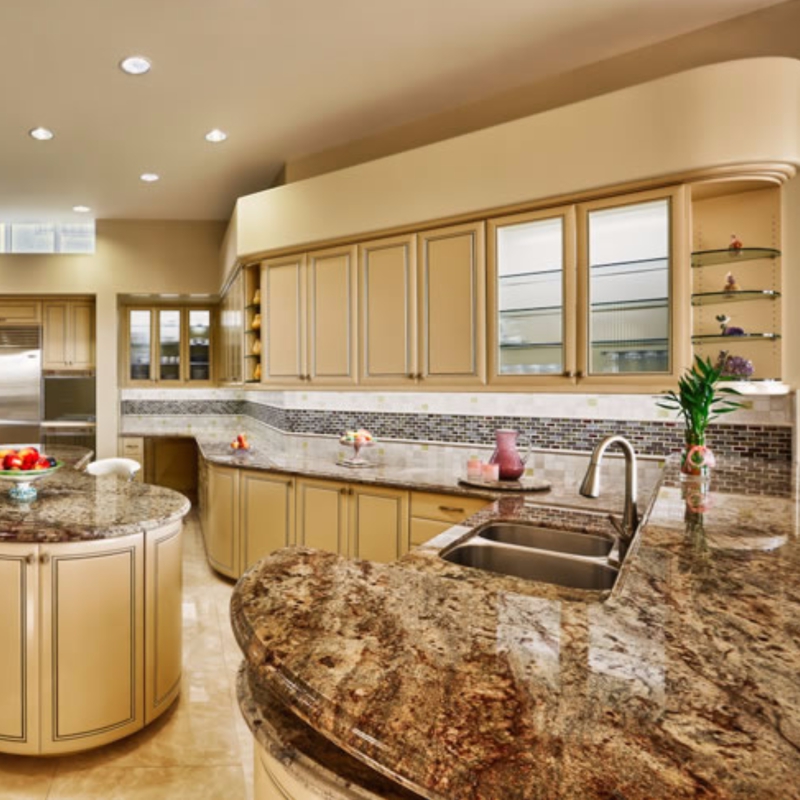 Featured: Typhoon Bordeaux
Rich golds and beige tones with deep golden veining combine to form our last exotic granite selection, Typhoon Bordeaux from Brazil. This granite slab is tasteful and refined, yet manages to make an impressive impact. Use it with confidence outside (even in freezing climates!), or for a wide range of interior surfaces, Typhoon Bordeaux granite makes a statement in your home without being overdone.
These exotic granite colors from MSI will be the highlight of your next remodel or new construction, but you don't have to take our word for it! Check out MSI's Virtual Kitchen Designer tool to explore all of our exotic granite selections and find the perfect look for your project.
READ MORE ABOUT GRANITE COUNTERTOPS
Everything You Need to Know About Granite Tile Flooring
Exotic Granite Colors From Around the World
Fabulous Prefabricated Granite Countertops