Top Reasons To Choose Cement-Look Porcelain Tile Over Real Cement
February 19, 2017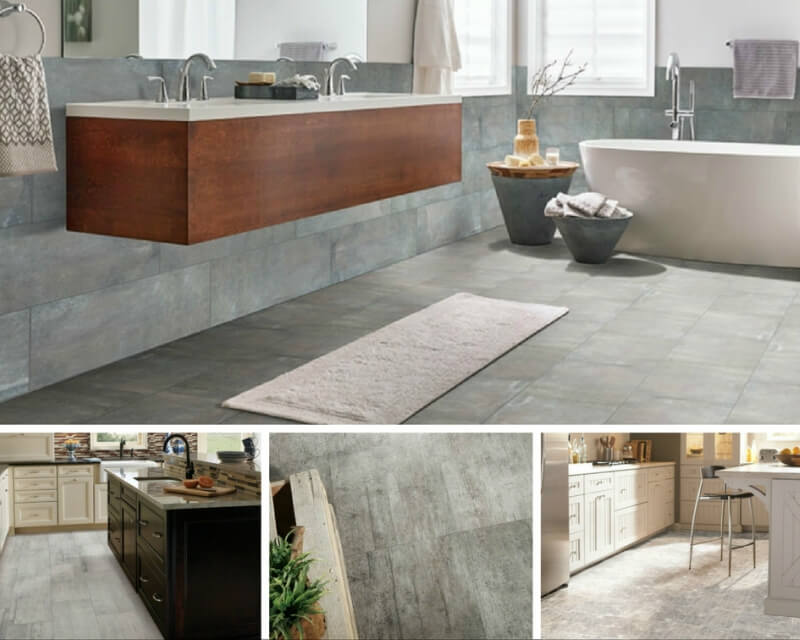 Concrete or cement flooring isn't just for basements or garages anymore – it's made way into the heart of the home. Designers are loving the industrial look, with clean, contemporary lines and repurposed décor, and concrete is the perfect backdrop. Concrete and cement flooring can be stained any color, stamped, and polished to create a tiled look. But instead of creating cement that looks like tile, a better option is porcelain tile that looks like cement!
The reasons concrete/cement flooring has gained popularity are numerous. It's fairly inexpensive and makes for a quick installation, even in large areas. It's extremely durable and difficult to scratch or break, which means it lasts almost indefinitely. When sealed properly, it's water- and stain-resistant, and easy to maintain.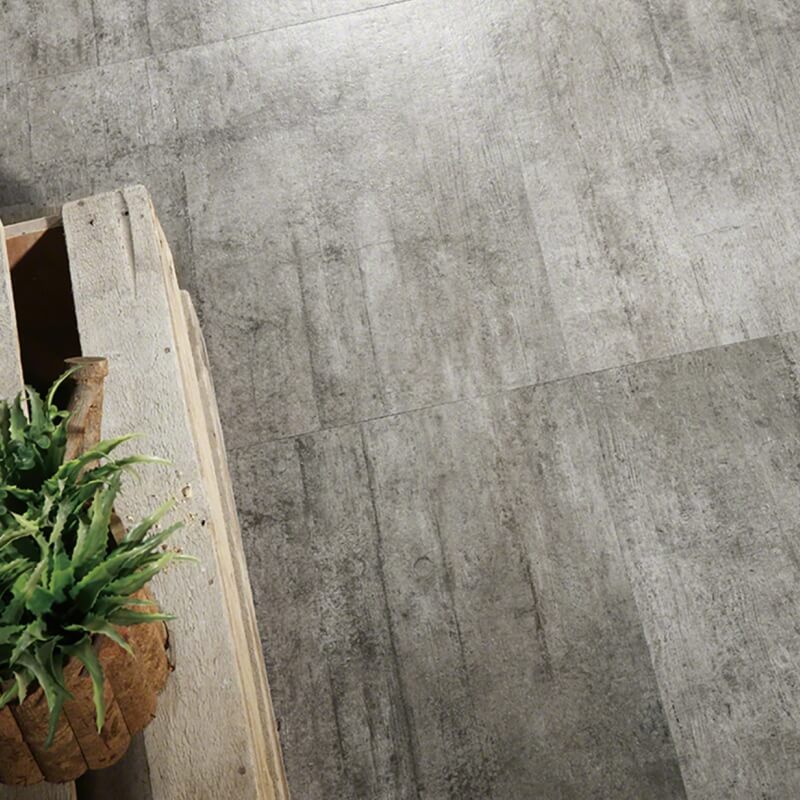 Featured: Novara Porcelain Tile
Speaking of maintenance, that's one major drawback – concrete/cement flooring needs to be sealed or waxed at least twice a year for best results. If you don't like the idea of devoting a weekend every six months to closing off your rooms, removing furniture and coating the floor with sealer, we've got a better option: porcelain tile that looks like cement.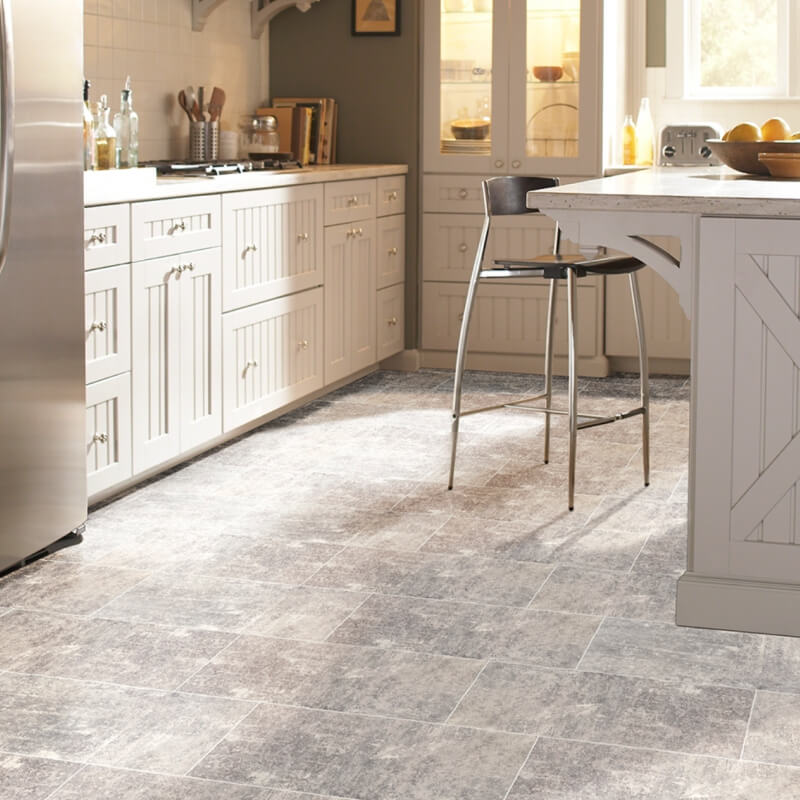 Featured: Treviso Porcelain Tile
Like cement, porcelain tile is extremely durable. It's also water- and stain- resistant, relatively inexpensive compared with many other flooring options, is long-lasting and available in a huge variety of colors and patterns including plain concrete lookalikes.
Novara Porcelain Tile, for example, is a soft gray with an uncanny resemblance to poured concrete. Napoli echoes poured concrete with a bit of texture and movement, and Treviso Porcelain Tile offers a rougher, slightly distressed appearance.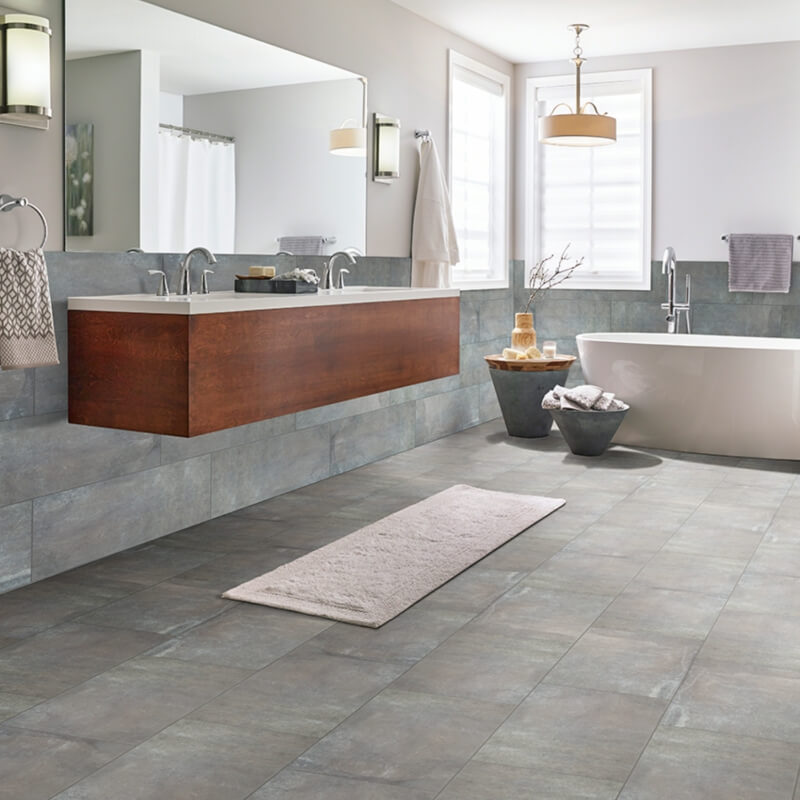 Featured: Napoli Porcelain Tile
Aside from eliminating the need for sealing, here are some other reasons porcelain tile may be a better choice:
• Cement is very heavy, requires proper support, and is only appropriate for installation on the ground floor of a building. Porcelain is lightweight and may be installed anywhere, including porcelain wall tile.
• Pouring and finishing a concrete surface that looks elegant and refined enough for a home interior is difficult and requires skilled professional labor – and not every concrete contractor can offer this service. Porcelain tile, on the other hand, is easy to install and always has a flawless finish.
• Repairing cracked cement is a difficult, expensive process – and still may never look as good as new. In the case of cracked tile flooring, repair is simply a matter of pulling it up and replacing.
• Cement flooring does not retain heat, which means that in the wintertime, it will be uncomfortable for your bare feet. With porcelain tile, you have the option of installing radiant heat beneath the floor, which not only feels great on the feet, but can warm the entire room.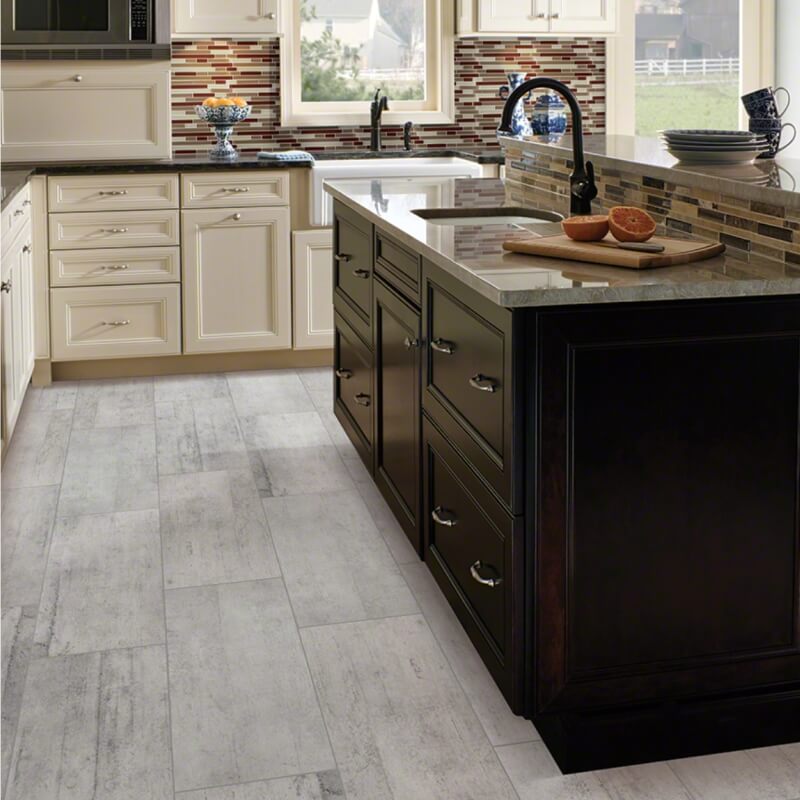 Featured: Novara Porcelain Tile
If you've been considering concrete/cement tile for your home, check out MSI's Flooring Visualizer to see how porcelain tile that looks like concrete can provide the look you love, with many added advantages.
READ MORE ABOUT THE DIFFERENT TYPES OF PORCELAIN TILE
The Right Time to Install a Porcelain Tile Floor During Renovations
The Unexpected Benefits of Thin Porcelain Tile