MSI's Kitchen Visualizer - 4Th Room Scene With Backsplash Designs
September 06, 2013
We're excited to announce the addition of the 4th room scene in our Kitchen Visualizer!

The newest installment includes a special feature which allows users to visualize backsplash designs with pre-made combinations based on some of the most popular colors, patterns, and finishes. Backsplashes are an important installment in today's modern kitchen and this feature, only available on MSI's visualizer, is an extremely helpful design aid.
The wall tile designs include variations in contrast of moldings with tiles, differential patterns, mixtures of stone and mosaics. Often times, it's the design that's the hardest to finalize and with the kitchen visualizer, this process has become much easier to plan and finalize.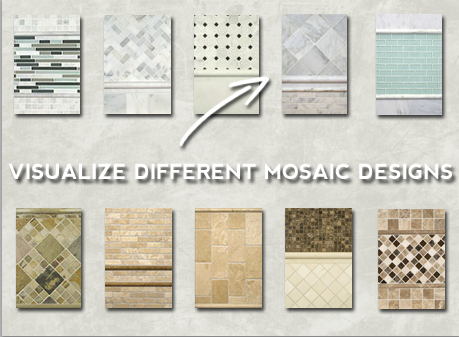 Have any thoughts or suggestions? Contact us. We look forward to hearing from you.
READ MORE ABOUT MSI BACKSPLASH TILE
Unique Backsplash Tile Shapes That Catch The Eye
On-Trend Backsplash Tile To Create An Enviable Kitchen Backsplash
Our Top 10 Bold And Blue Backsplash Tiles