Current Obsessions: Top Reasons Interior Designers Love Quartz Countertops For The Bathroom
November 30, 2017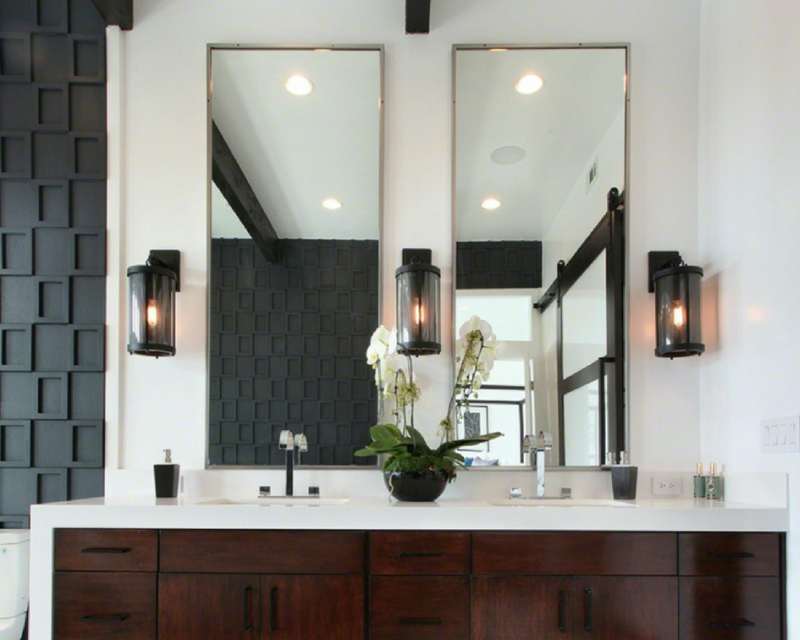 While some interior designers are generalists, others have a specialty — such as the bathroom. All interior designers are artists at heart, with their own niche expertise and preferences regarding trends and décor styles. But no matter what, there's one goal every designer has in mind: the homeowner's total satisfaction!
So many factors work together in the bathroom design: the existing space, the homeowner's lifestyle, favorite colors, etc. But there's one element guaranteed to create love at first sight. All of the best bathroom remodeling ideas begin with an amazing countertop. Quartz countertops from MSI are right at the top of that list because they offer everything designers know homeowners will love: gorgeous colors, easy maintenance, pre-fab options for quick and affordable installation, and a long life with a manufacturer's warranty. Ready to find out more? Keep reading.
Calacatta Classique
Even small, simple bathroom designs can be elegant retreats. This dark tile wall is complemented by a Calacatta Classique Quartz countertop, which features a bright white background augmented by gray veining to match the wall. This quartz that looks like Calacatta marble adds a note of elegance without completely taking over the space.
Calacatta Vicenza
Marble is a luxurious choice for any room, especially the bath. It works well on the wall, but is not as practical for a heavily-used surface such as a countertop, where it may be exposed to cosmetics, moisture, and harsh cleaning products. Fortunately, Calacatta Vicenza Quartz that looks like marble offers the same gorgeous look as marble with a lot less hassle.
Arctic White
Bathrooms and kitchens are areas that homeowners want to keep as clean as possible, and a mostly-white color scheme offers that coveted sense of purity. Arctic White Quartz is a pure white, with no veins or pattern, and it works beautifully into a simple, minimalist design. Plus, these white quartz countertops a breeze to maintain, no worries about stains or mildew.
Canvas
Neutral shades are always in high demand. They improve a home's resale value, but even if the homeowner plans to stay, a soothing beige such as Canvas quartz is super-easy to live with. Even if you love splashes of color, it's so easy to add your own accessories such as plants, towels, wall art, curtains, and more to personalize the space. This color goes with it all.
Pacific Salt
If you're fortunate to have a large bathroom, you need a bold, dramatic countertop to add balance to the space. Pacific Salt quartz countertops resemble granite, with swirls of dark gray and beige against a creamy-white background. It becomes the room's focal point, a touch of luxury without the maintenance demands — or high price tag — associated with most luxury items.
The reasons that designers love quartz countertops are, unsurprisingly, the same reasons you'll love them in your home. They're beautiful, easy to coordinate with a wide range of décor, fit into your busy lifestyle with low care demands and durability. And also, there's the price, which fits in well with your budget — leaving plenty of cash for you to splurge on other things. Visit MSI's website to browse the huge selection of quartz countertops and pick the one that's perfect for your own designer bathroom.