Can Luxury Vinyl Tile Flooring Be Installed Over Regular Tile?
November 26, 2018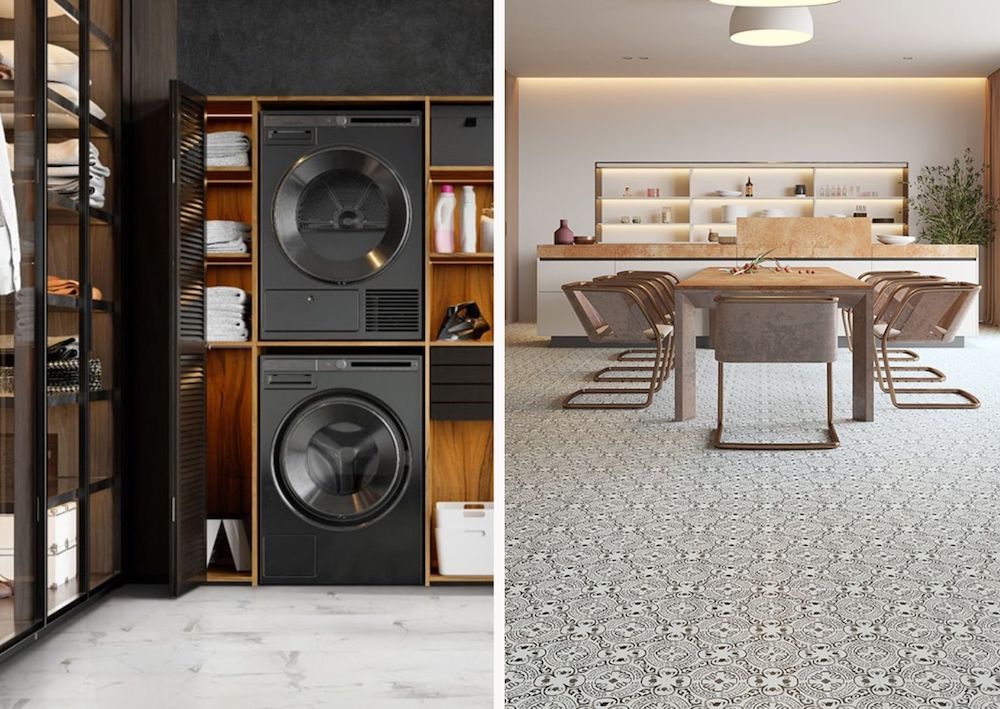 Changing out your flooring can instantly transform your room. However, if you have tile already installed, the labor alone to remove it can be costly. Luckily, luxury vinyl tile flooring is a stylish and durable solution that can be installed over your current tile, which will save you both time and money. LVT is not only low maintenance, but it's super easy to install, too. Just remember that once your vinyl tile is installed over your existing surface, it is fairly permanent and will perform as well as how you prep your floors.
Preparation Tips
The first thing you should check for is to test the height of your new LVT flooring over your existing flooring. If the height of it on top of your tile is too high, then you won't be able to open doors, built-ins, or cabinets correctly, and it can also affect other things like baseboards, heat registers, and thresholds. If this does happen, then you're better off removing your old tile first, but if it works without a hitch, then continue with the rest of the prep.
It's always important to have a clean, smooth, and dry subfloor when installing tile, but since you'll be placing Luxury Vinyl Flooring on top of your current floor, it also needs to be in excellent condition. Any cracks, loose tiles, or unevenness in your ceramic, porcelain, or natural stone tile could cause significant problems with your luxury vinyl flooring in the long run. You'll need to use mortar to patch areas where you removed any broken pieces and also make sure that every little mishap you find is fixed before moving on with the installation.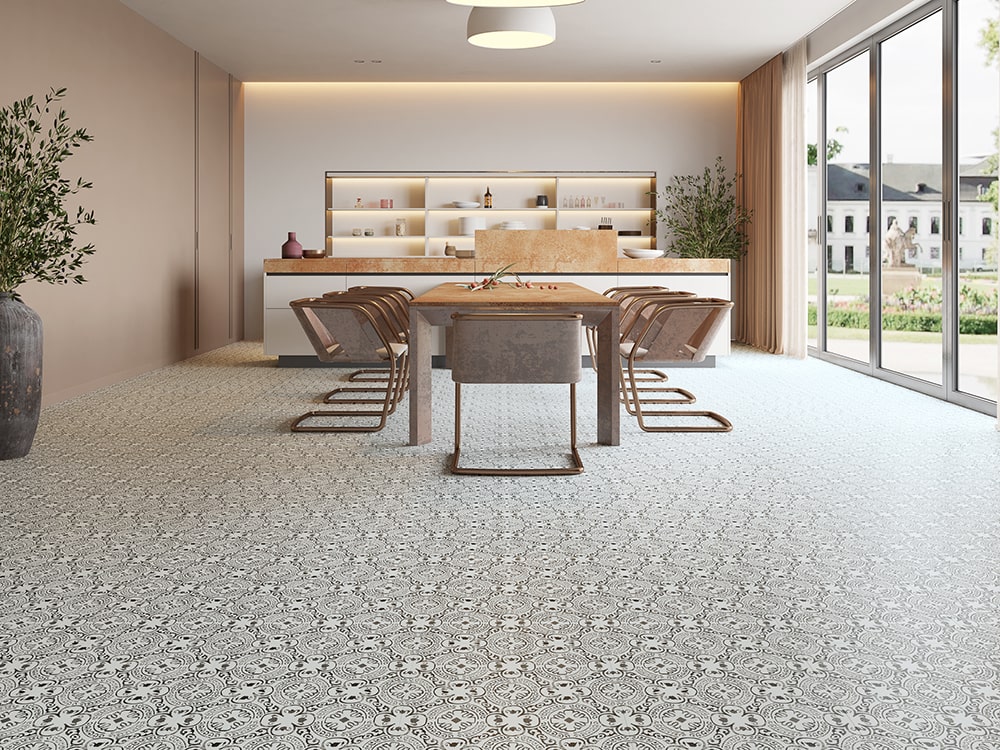 Kenzzi Taza Luxury Vinyl Tile
Another thing to check is the size of your tile's grout lines. Ideally, they should be 1/4-inch wide or less because anything too wide or even too deep will cause the LVT to press into the grout lines, which will make them noticeable. If you do come across this issue, then you have two ways to fix it. Either use thinset mortar to fill in the grout or use an underlayment between the two floors to prevent the lines from showing. This extra layer also gives you the option to revert back to your old flooring, if desired, without ruining it.
Installing Over Tile
You will save more time and money installing vinyl flooring with an easy locking system versus glue-down flooring. That's because the cost to install the glue-down vinyl can cost roughly the same as it would to have a professional remove the tiles first. However, if you do decide to purchase glue-down tile, then you'll need to apply a layer of skim coat or a self-lever on top of the tile. Then, you can spread the adhesive for the vinyl and lay down the LVT.
When you're ready to ditch your old, tired tile for something new, choose luxury vinyl tile. Because it comes in beautiful colors and features natural textures that mimic real stone, it works with any design style. By following these tips, you can feel confident installing LVT over your regular tile.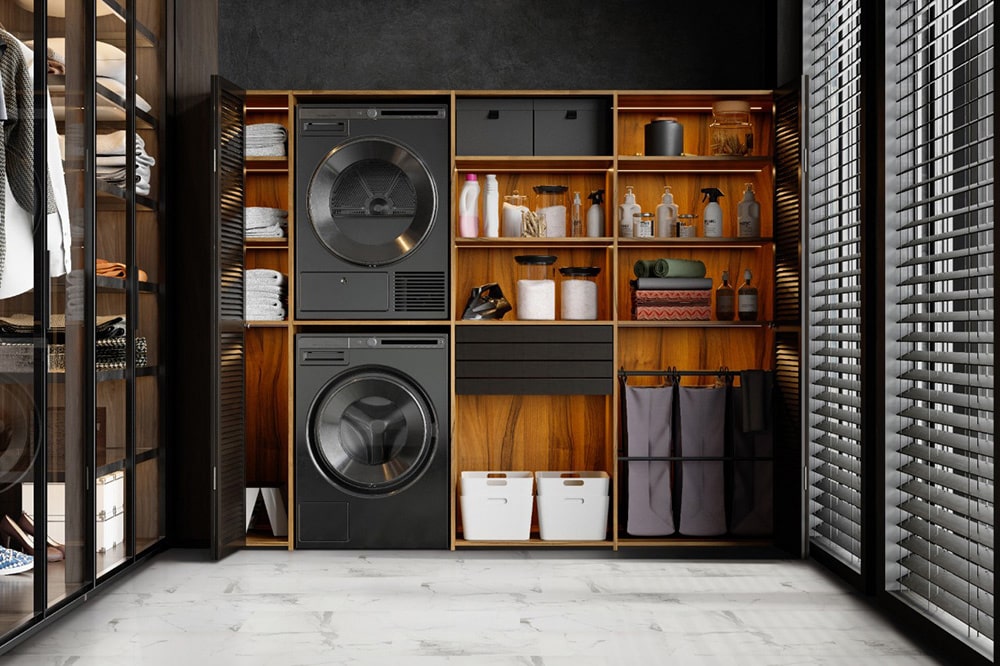 Calacatta Legend™ Luxury Vinyl Tile
The Perfect DIY Project
A DIY project in the making, there's no easier way to replace laminate, tile flooring, or carpet than installing LVT (Luxury Vinyl Tile). From prep work and step-by-step instructions to tips, tools, and materials, follow these Vinyl Flooring Installation instructions for everything you need to know to achieve professional results. You could get started today and be done in just a few days – and with professional, polished results. If that sounds attractive to you, read Luxury Vinyl Flooring Installation best practices for optimal results.
Would you like to learn more about Luxury Vinyl Tile? Read the Definitive Guide to Luxury Vinyl Tile to learn everything you need to know. And check out these vinyl flooring videos to learn more about LVT flooring styles, LVT installation, and maintenance. Check out this luxury vinyl tile pricing guide to learn more about costs. And here are some options on where to purchase Luxury Vinyl Tile.
For personalized assistance, contact us via online chat, visit an MSI showroom, or an MSI authorized dealer near you.
More on Luxury Vinyl Tile
How to Get Professional Results Installing Luxury Vinyl Tile Flooring
Where to Find Luxury Vinyl Tile Flooring That Looks Like Wood Flooring
Sheet or Luxury Vinyl Tile Flooring: Which Should You Choose?
You're Going to Flip Over the New Look of Luxury Vinyl Tile