Luxury Vinyl Planks - Flexible Vs. Rigid Core Vinyl: What's The Difference?
December 03, 2021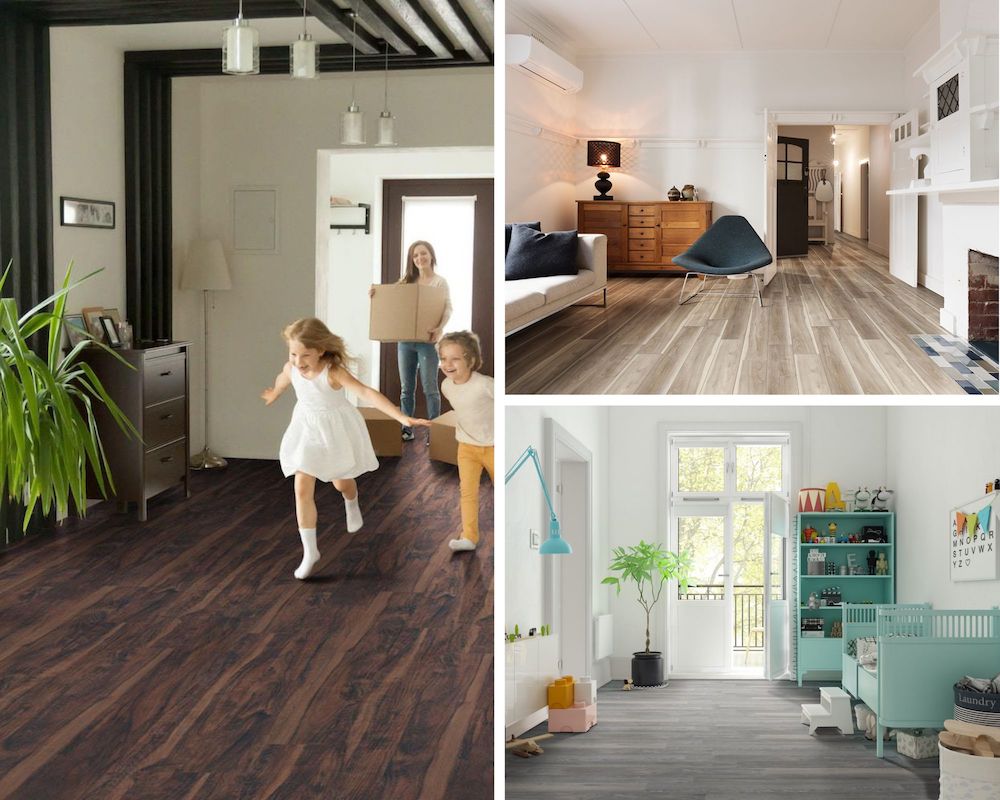 The differences between Flexible and Rigid Core luxury vinyl planks go much deeper than their names imply. When deciding between these flooring options, there is a lot to consider.
Installed in the appropriate environments, both of these luxury vinyl flooring types can create the flooring of your dreams. This article will explore numerous luxury vinyl flooring benefits, similarities, the best applications for Rigid Core and Flexible luxury vinyl planks, and what makes these floor tile options differ from each other.
FLEXIBLE AND RIGID CORE LUXURY VINYL PLANKS SIMILARITIES AND BENEFITS
When we talk about luxury vinyl flooring, they all fall into two different categories, luxury vinyl tile (LVT) and luxury vinyl planks (LVP). For this blog, we'll focus on the two subcategories of LVP: Flexible or Rigid Core. But what is LVP anyway?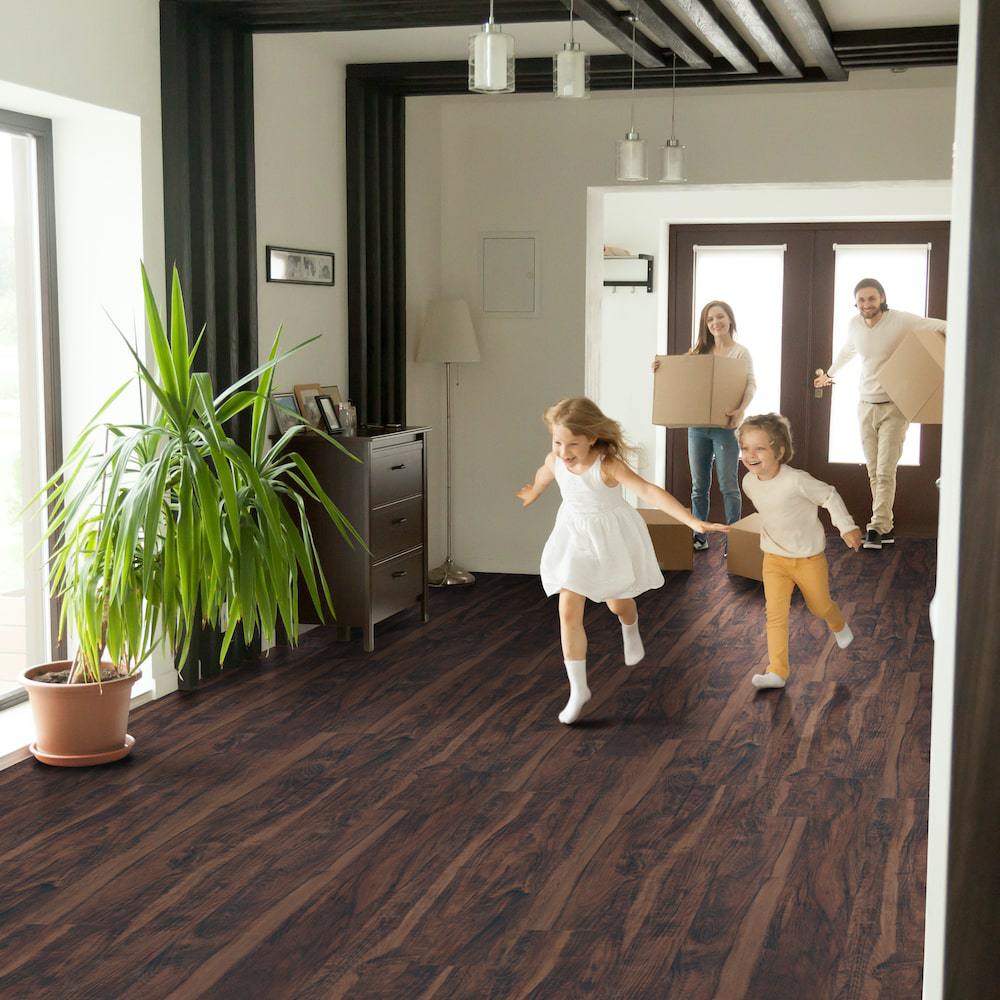 Burnished Acacia Luxury Vinyl Planks
LVP consists of polyvinyl chloride layers, which are referred to as vinyl. Resting atop the vinyl core is the print layer which shows its design and colors. Next comes a protective wear layer and a urethane coating to keep your durable tiles in great shape for a long time to come. While not all Flexible LVP is glue-down, more often than not, it is. For these glue-down products, before installation, an extra underlayment must be laid. Rigid Core LVP are click-together planks.
Flexible and Rigid Core Luxury Vinyl Planks both offer easy installation. They can mimic flooring options like authentic stone and real wood for a lower price than the real thing (one is much less—more on that later) and without all the ongoing upkeep and annual maintenance. So when it comes to luxury vinyl flooring care and maintenance, you can spend less time worrying about or working on your floors and more time enjoying their beauty. Another similarity is the vast amount of available styles. Finally, as mentioned above, they both come equipped with a durable wear layer to withstand high traffic areas, moisture, kids playing, pets, and more.
FLEXIBLE LUXURY VINYL PLANKS
Flexible Luxury Vinyl Planks are more often than not glued down, which are easy to install and provide the most secure flooring. One thing that makes the glue-down approach so beneficial is stability. Another is using it in larger rooms due to this stability. If you opt for click-down planks in a larger room, you will be dealing with joint stability that is, well, less stable.
The glue-down method increases the adherence to the subfloor, which means the flooring isn't as likely to lift or reveal wear points at the seams. However, it is essential to start with an even, completely flat subfloor as the imperfections of anything less can show through the flooring and eventually damage its underside. Additionally, where click in LVP like Rigid Core is easier to install yourself, with glue down Flexible flooring, professional installation is often recommended.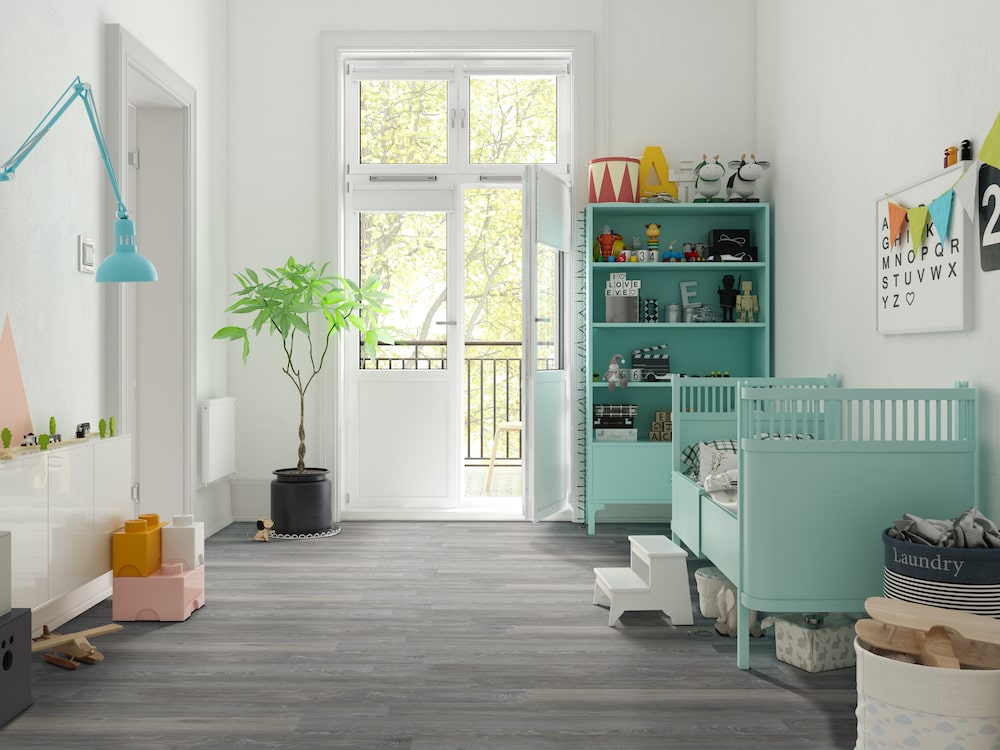 Elmwood Ash Luxury Vinyl Planks
When you choose Flexible Luxury Vinyl Planks, you're setting yourself up for an easier flooring change if you ever decide to make one. With little effort, you can remove and replace the planks or, even easier, install your new flooring over it. This ease also comes in handy if a single plank or section of flooring needs replacing. While Flexible and Rigid Core LVP are relatively easy to replace in this situation, Flexible LVP is much easier since it's not a series of interlocking planks where each one requires removal until you reach the one in need of replacing.
You'll save money with either option over authentic stone or real wood flooring, but with Flexible LVP, you'll save more --expect to pay somewhere between $0.50 to $2 per square foot. Now that's a bargain!
RIGID CORE LUXURY VINYL PLANKS
Rigid Core LVP is aptly named as it's rigid at the core and won't bend like Flexible LVP. This flooring uses an easy click installation through a tongue and groove system and is installed to float over your subfloor. No need for adhesives or calling in the pros if you intend to DIY install Rigid Core LVP.
Rigid Core is 100% waterproof, incredibly easy to maintain, and comfortable underfoot. It's thicker than standard sheet vinyl and Flexible LVP. This means more durability, which means it's more resistant to the wear and tear of everyday life. In addition to the wear layer, the vinyl layer over the core, and an often added underlayment to absorb sound and provide extra comfort, this flooring has a strong, rigid core made from a wood or plastic and stone composite core. This core adds extra durability, so your flooring lasts longer.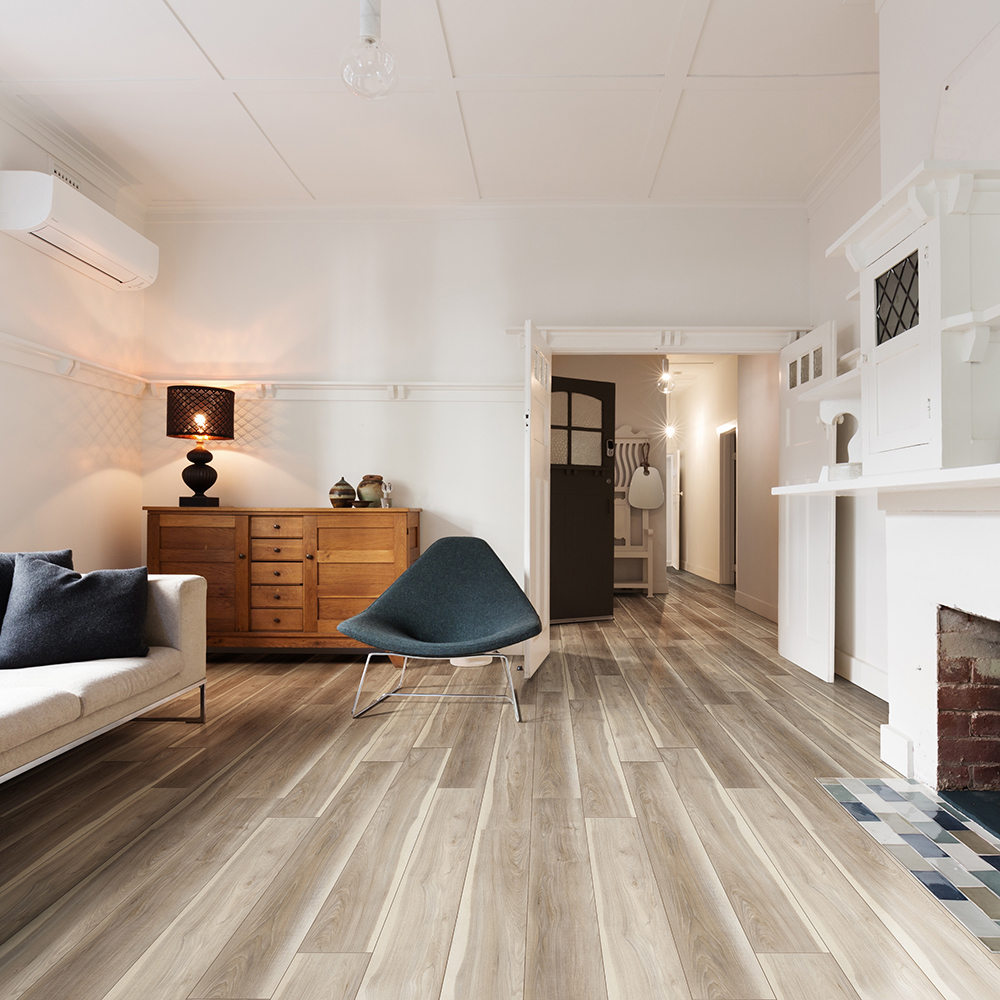 Highcliffe Griege Luxury Vinyl Planks
Just as Flexible LVP is more appropriate for larger rooms, Rigid Core is more suited for smaller areas. Additionally, when it comes to subfloors that experience more moisture, like below-grade rooms, basements, or anywhere where flooding could occur, Rigid Core is the way to go.
One massive benefit of Rigid Core LVP is its superior durability to hardwood flooring. Due to its susceptibility to moisture, installing real wood flooring in bathrooms, kitchens, and other moisture-rich areas isn't an option. However, with Rigid Core, you can achieve the highly coveted look of real wood flooring anywhere you like due to its waterproof nature.
One drawback of any luxury vinyl plank flooring is that it isn't suitable for outdoor patio tile like pavers. But that doesn't mean you can't achieve the seamless indoor-outdoor installation you seek. MSI offers plank flooring products with matching porcelain pavers for the outdoors in the Arterra Porcelain Paver line.
As you can see, Flexible and Rigid Core vinyl plankss are both fine choices for different reasons. Where one works well in a large area, the other thrives in a smaller space. Both options come with numerous benefits such as longevity, ease of installation, durability, and more.
Deciding which LVP is right for your needs may come down to which is more suitable for which room. That's the beautiful thing about it—you're not limited to one flooring type. Choose what works best for each room's specific needs. To learn more, take a look at this guide to luxury vinyl flooring, and please do not hesitate to contact us using our website's chat feature, visit an MSI showroom, or find an authorized MSI dealer in your area.
Learn More About Rigid Core Vinyl Flooring
New LVP Rigid Core Ashton Series
MSI Rigid Core Vinyl Plank Flooring - Low Cost, Durable Hardwood Looks
What Is Rigid Core Luxury Vinyl Flooring?