Tips From The Trade: The Most Popular Finishes For Marble Tile Floors
May 01, 2017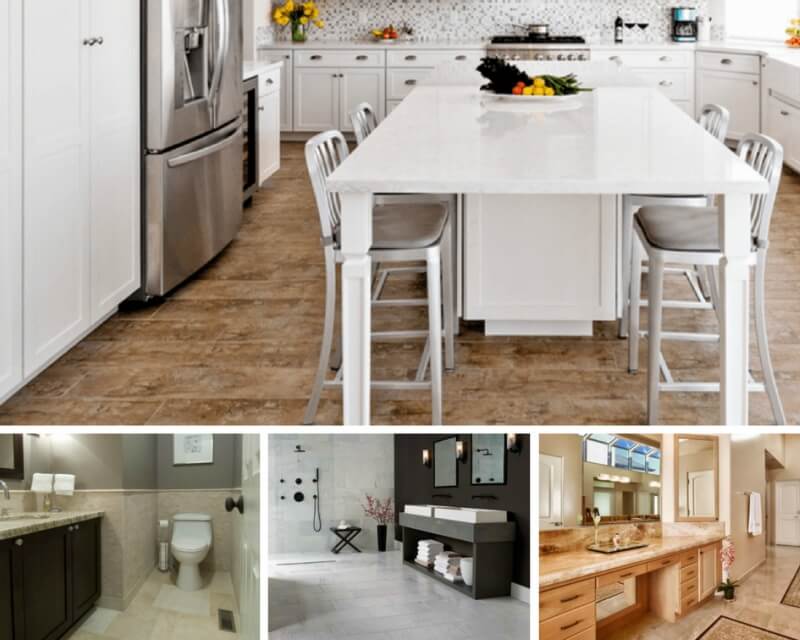 Many homeowners choose marble tile because it creates a sense of luxury and elegance. However, once you've selected the right style, veining, and coloring, you'll still need to choose the right finish for your marble tile flooring. The three most popular finishes are polished, honed, and tumbled.
Regardless of which finish you choose, caring for your marble flooring will require sealing. To fill you in on the details, we're giving you the low down on the different types of finishes, how they're made, and what benefits they offer.
Polished Finish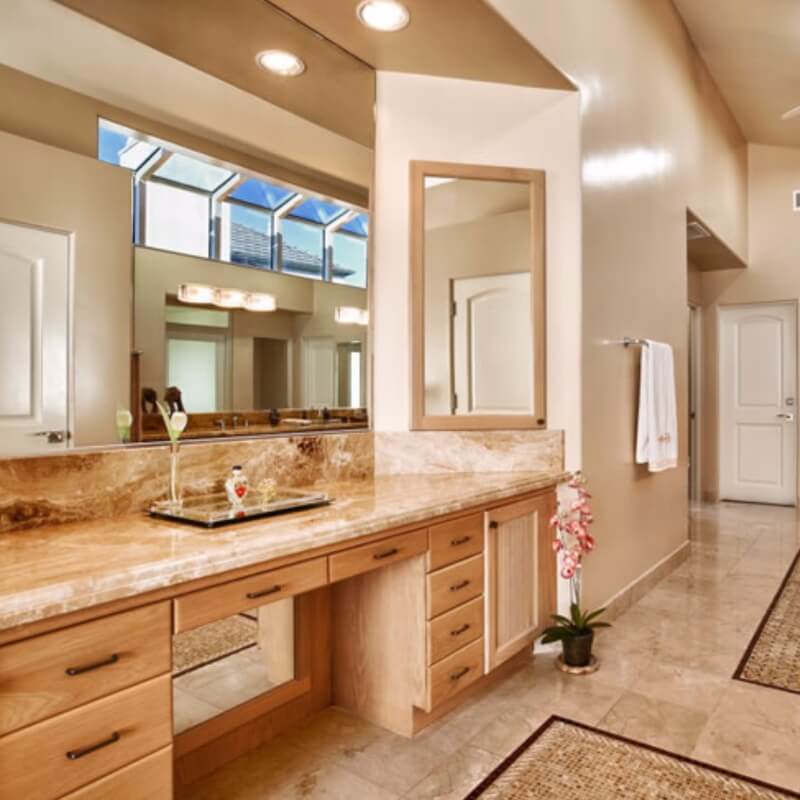 Featured: Breccia Oniciata Marble
A smooth and glossy polished finish is the most popular marble floor finish. The luxuriously shiny stone is coated with a polish that also helps to protect it. This finish adds high-end style to any room and will leave your guests with a great first impression.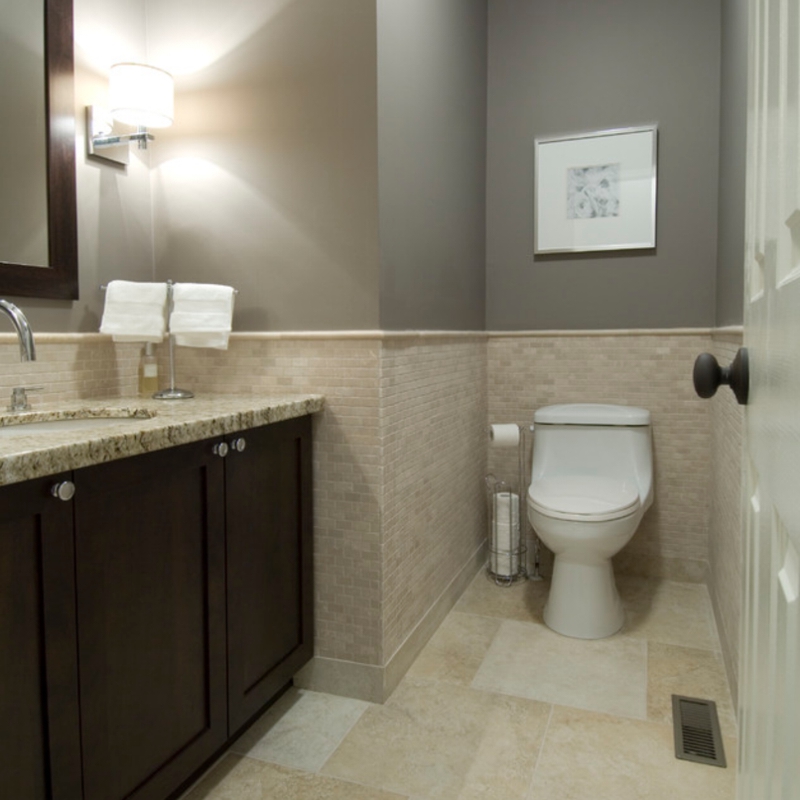 Get this look with MSI's Botticino Fiorito Marble (Photo Credit: Houzz)
Although you can expect your polished marble to be a cooler surface because of its shiny finish, it's more prone to show scratches or other markings like those from moving furniture. Avoid installing it in high traffic areas, and consider smaller applications such as a powder bathroom.
Keep in mind that polished marble can get very slippery when wet. While polished marble doesn't require re-sealing as often as honed marble, you should wipe spills immediately in order to avoid etching.
Honed Finish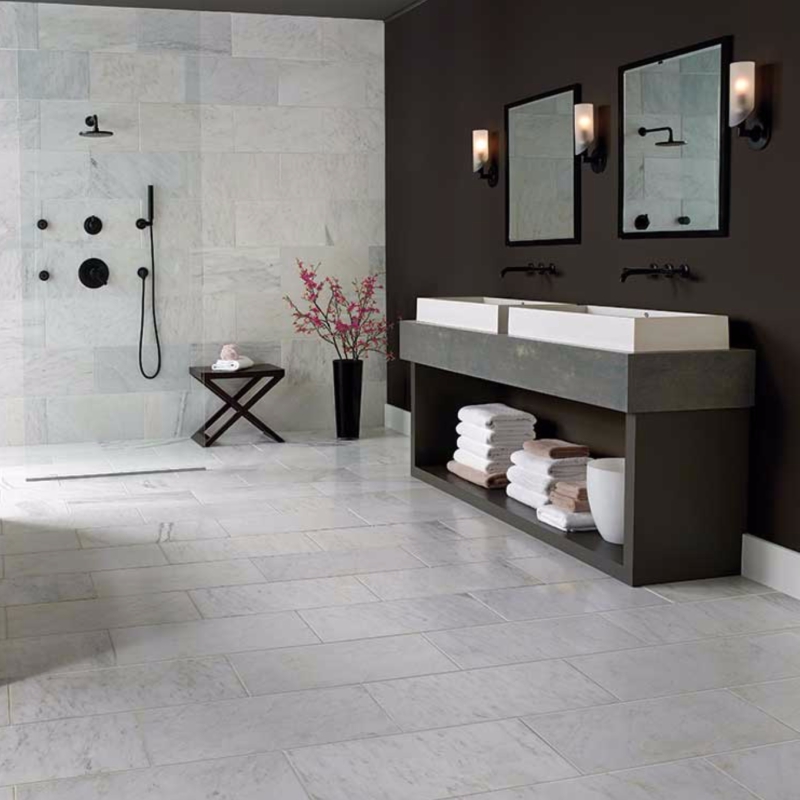 Featured: Arabescato Carrara Marble
A honed finish results in a matte, velvet look. This means your marble will be more muted in color and will present itself in a less formal way. Honed marble still has a smooth finish, but the process is different than that for achieving a polished finish, including how abrasives are applied.
Some of the reasons why homeowners choose honed tile finishes are because they work well in high traffic areas, don't scratch as easily as polished finishes, and are less slippery. Be aware that since a honed natural stone's pores are left open, it stains more easily, especially if it's not sealed on a regular basis.
Tumbled Finish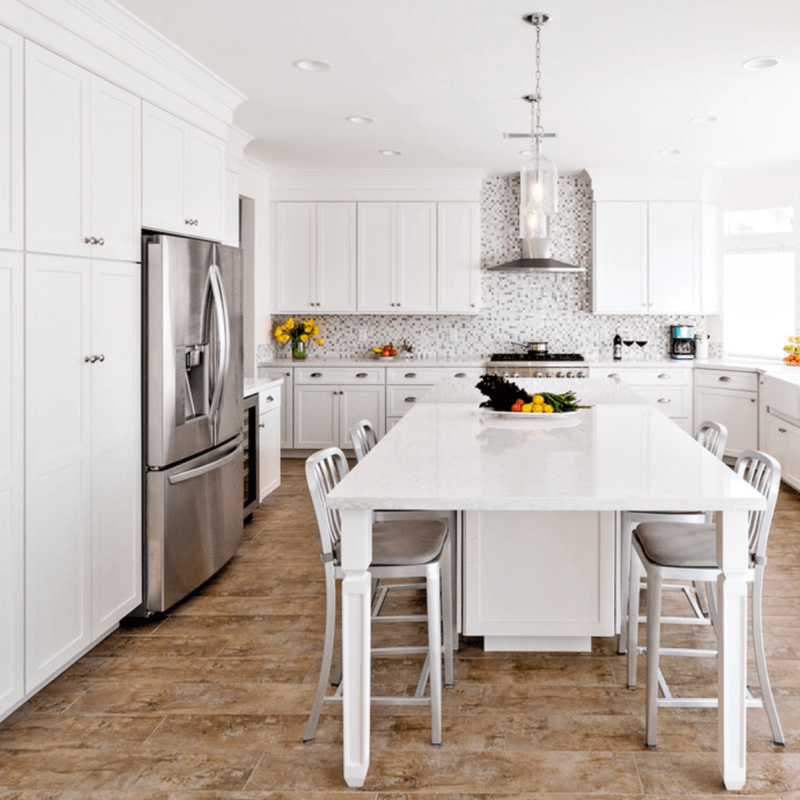 Create this look with MSI's Emperador Dark Marble (Photo Credit: Houzz)
A tumbled finish creates a natural stone tile with a rustic and worn look. The color is more muted than a polished or honed stone. The process for tumbling tile consists of placing the marble tiles into a rubber drum that also includes things like rocks, sand, and water.
These additional elements help to wear down the edges and soften the surface. If you like a natural look, then the cracks, chips, and uneven edges will appeal to you. These imperfections add texture and depth to your marble.
The aged appearance of tumbled marble fits in perfectly with rustic or antique interiors. Tumbled finish marble works for high traffic areas and wet rooms like bathrooms where you wouldn't want a smooth, slippery surface.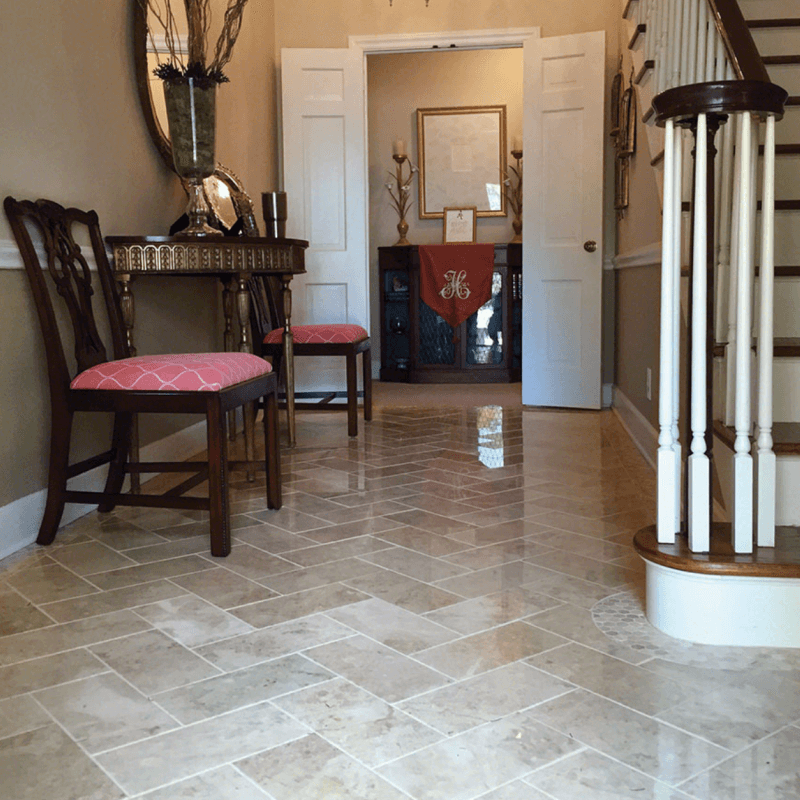 Featured: Crema Cappuccino 6x12 Marble Subway Tile
Want more creative inspiration? Check out this HGTV article for more marble flooring ideas. Now that you know more about the three most popular stone flooring finishes, make sure that you consider some of the important factors like traffic flow, slipperiness, and scratching or staining before making your decision.