Can I Install Radiant Heating Under My Porcelain Tile Floor?
December 21, 2020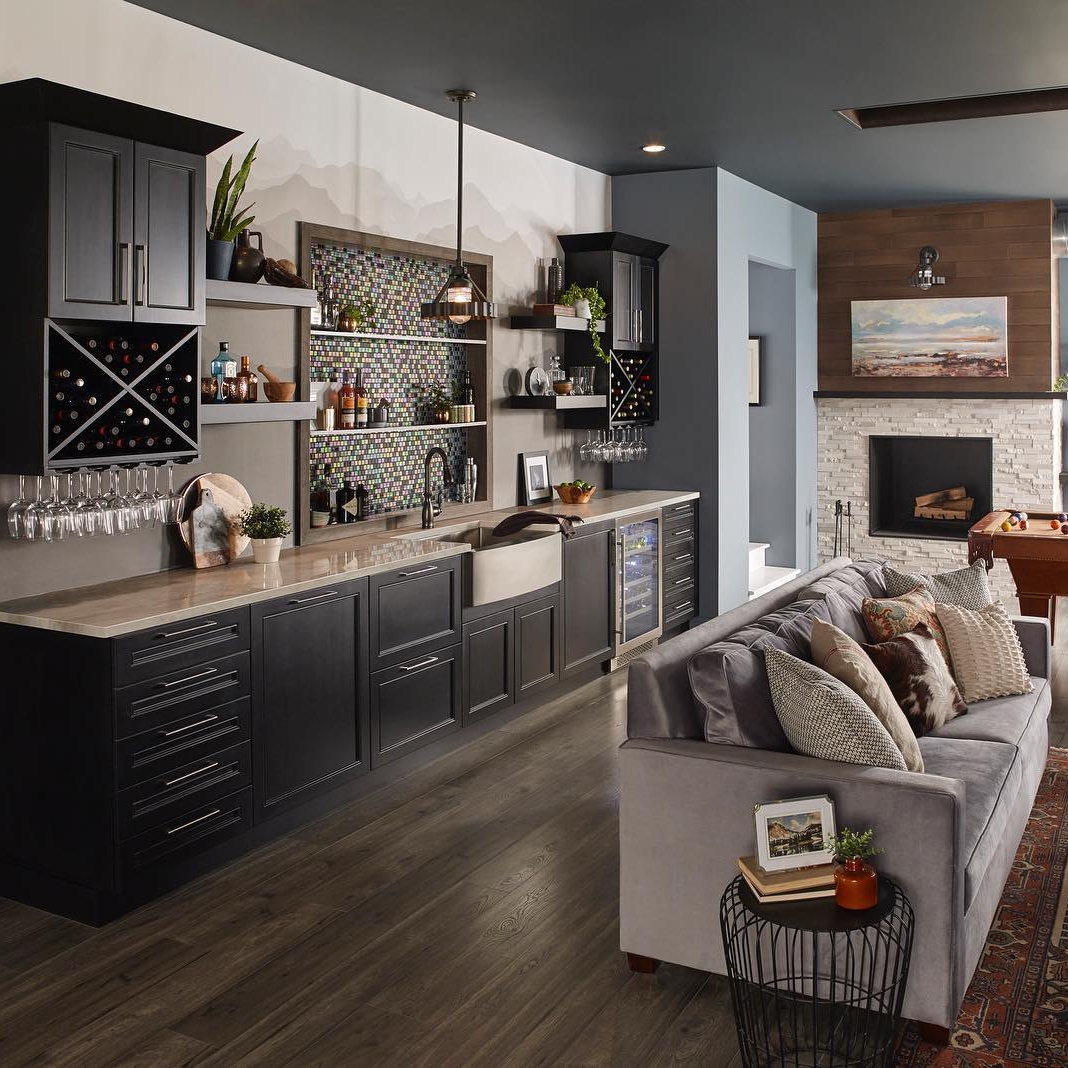 As the weather cools down across the country, and people spend more time than ever inside their homes, homeowners are looking for luxurious yet practical ways to make their houses feel cozy and comfortable. One of the best ways to do this is by using radiant heating systems. Porcelain tile and under-floor heating are a great combination!
Why Use Radiant Heat?
Radiant heating systems are not a new concept. Buildings have been heated by a form of radiant heat for centuries, dating back to the Roman Empire and the age of public bath houses. In the 1800s, builders began fitting homes with hot-water boilers and radiators, and it isn't uncommon to find homes built in the 1960s or '70s utilizing boiler-heated radiant baseboard systems throughout the house. Although most newer homes use furnaces or heat pumps with a blower, old-fashioned radiant heat systems still have many advantages.
Radiant heat systems are still being installed today, though — and the most common is the under-floor heating system. Heated flooring feels incredibly luxurious beneath your bare feet, which makes it a wonderful addition to a bathroom or a bedroom. It warms the room evenly, without any cold spots or blowing air. Heated flooring often heats the room more efficiently, since hot air rises to warm the entire space. Forced air heating can be inefficient if the ceilings are high or if the room is too large. The room feels cozy, even when the overall temperature of the house is lower.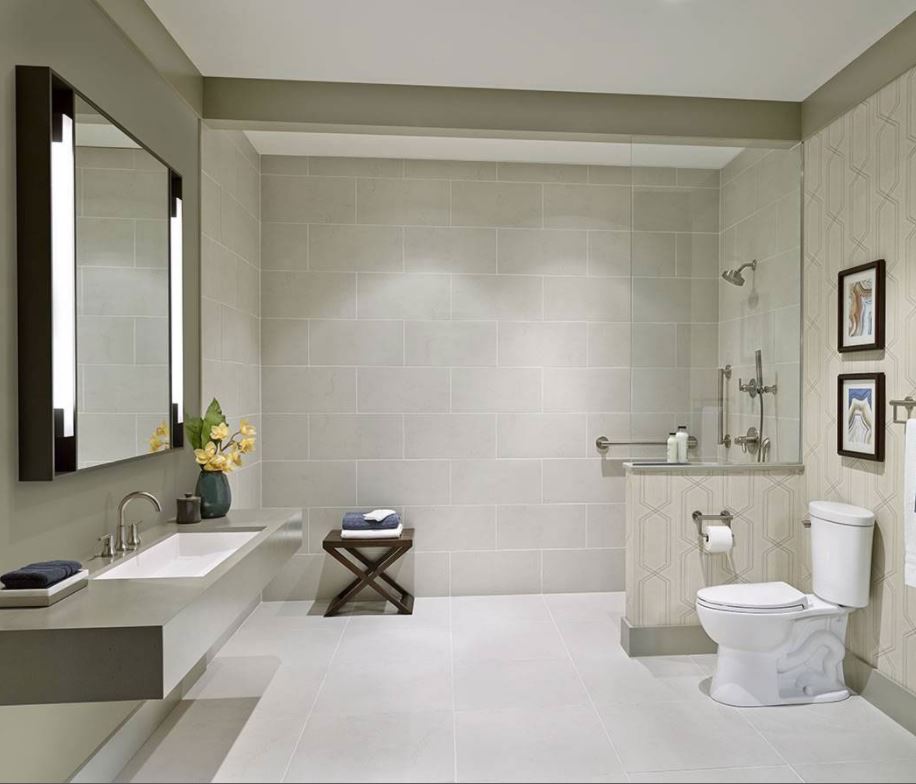 There are other perks to using under-floor heating systems, too. For one thing, there's next to no maintenance required, depending on the type of under-floor system you install. Radiant heating systems are quiet, with no noise from a furnace or fan. Also, radiant heat systems are better for people who suffer from indoor allergies, because they do not blow allergens such as dust or pollen throughout the house. And finally, unlike radiators, baseboard heat, or forced-air, you won't have to worry about arranging your furniture around your heating system.
Because of the cozy feeling they create, along with their increased energy efficiency, many homeowners end up saving money on their gas or electric heating bill. Radiant heating systems underneath tile flooring can easily be controlled with a programmable thermostat, including smart-home systems. This type of heating works well in combination with other heating systems, especially when installed in one or two rooms where you spend the most time. The initial investment of equipment, plus new flooring, will pay off over many years to come.
Types of Radiant Heating Systems
Hydronic
A hydronic under-floor heating system works in a similar way to the old-fashioned radiators and baseboard heaters. Hot water is piped through a series of plastic tubes hidden beneath the flooring. The water is heated with a boiler, a water pump, and needs to be connected to natural gas lines or a propane tank. Although this is a more efficient system for heating large areas, even an entire home, installation is a big project. The tubes take up space, so the floor level will need to be built up higher to accommodate them, or else they must be laid into a concrete subfloor when it is poured. For this reason, these systems need to be installed either when the home is first being built or during an extensive renovation. Another disadvantage to hydronic systems is that they take a while to heat up, so most homeowners leave them on all the time during the winter heating season.
Electric
Electric under-floor heating systems are much easier to install, and can in fact be a DIY project for handy homeowners. In these systems, elective heating elements are woven into a mat, which is placed beneath the tile flooring. This mat simply rolls out like a rug, so installing it will only add a bit more time to a tile floor installation project. Electric systems are better for heating one room, such as a small bathroom, rather than a whole house. You could even install it in just one section of a room, like the strip of bathroom tile surrounding your bathtub or shower, or beside your bed. The mats are not as bulky as hydronic tube systems, so they will not raise the level of the flooring substantially. One more advantage to this type of system is that it heats up quickly, especially beneath thin porcelain tile, so homeowners can just turn it on when needed.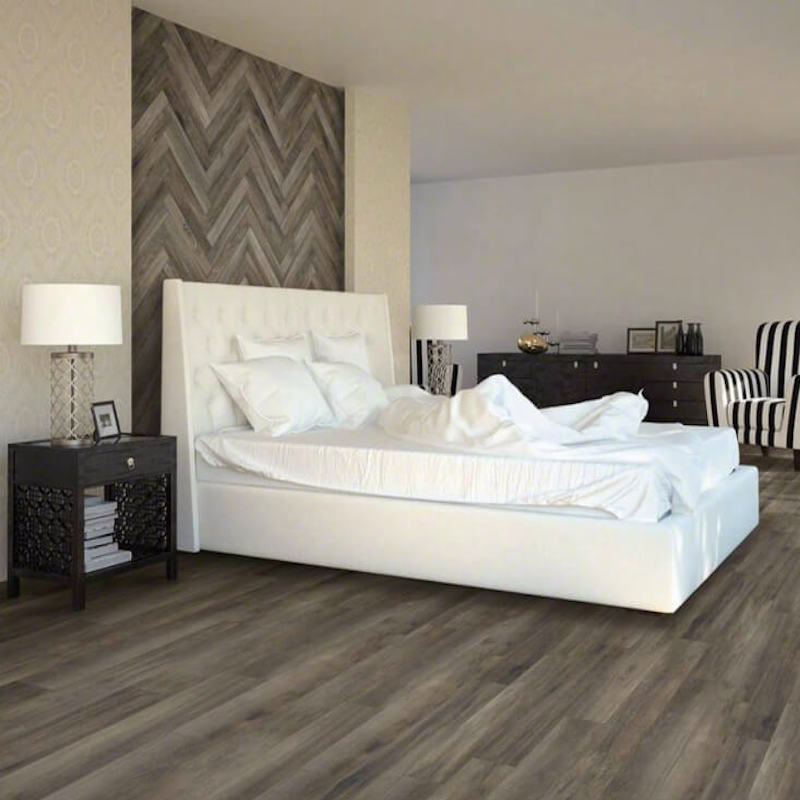 There are many flooring choices you can install over radiant heating systems — hardwood flooring, laminate, stone, and even carpet. Porcelain, however, has an edge over the other choices, because it has exceptional thermal conducting properties. Even when you compare porcelain vs. ceramic tile, porcelain is the winning choice. It means less wasted heat, and more cozy warmth for you and your family.
Also, with all of the different types of porcelain tile available on the market, you can choose a modern tile that resembles other types of flooring that are less compatible with under-floor heating. Marble and other natural stone lookalikes are popular, as are porcelain plank flooring that replicates the look of hardwood in a variety of colors. These lookalikes are a lot easier to maintain, too. If you're installing under-floor heating in a wet area, such as a bathroom, or under your new kitchen tile, porcelain tiles are waterproof so they will protect your radiant-heating investment.
Whether you are building a new home or just renovating one small room, you should consider a heated floor under your new porcelain tile. Although the initial investment can be substantial, over time you will reap the rewards because it's such an efficient way to heat your home, especially if you live in a colder climate. Your feet will be warm, and your house will be cozy all winter long.
For more detailed information on vinyl flooring, including installation costs for Luxury Vinyl Flooring, visit our website for our entire line of luxury vinyl planks.
Are you ready to get your DIY project started? First, find your porcelain tile by reviewing MSI's expansive Porcelain Tile Collection, then find and visit an MSI Flooring Dealer in your area.
READ MORE ABOUT THE BENEFITS OF PORCELAIN TILE
6 Bold Bathrooms Using Porcelain Tile
Carefree Luxury: Pietra Porcelain Offers All of the Elegance Without the Worry
Choose the Perfect Porcelain Tile with Our New Bathroom Visualizer Tool