The Pros And Cons Of Marble Countertops
April 13, 2014
Marble is the epitome of luxury, and yet it is surprisingly one of the most affordable natural stones. So why doesn't every home have marble countertops and backsplashes in its bathrooms and kitchens? Let's explore the pros and cons of this timeless stone to determine if it's the right stone for you.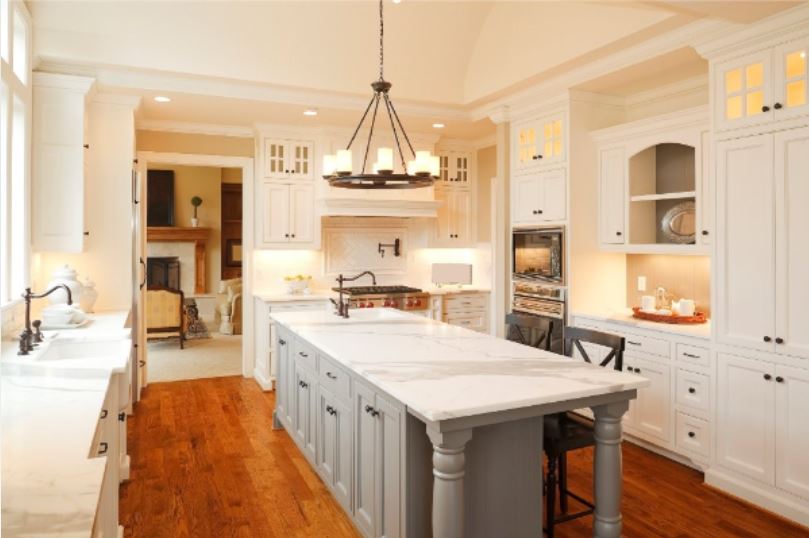 PROS
Natural Stone – As natural stone goes, marble is easily the most recognizable. Though marbles can be white, grey, beige, pink, or even exotic green, no other material option is as obvious in its visual hallmarks as marble. Those indicators include thick or subtle flowing veins, gentle movement, and an elegance which works in large expanses or small. For those who embrace green options and value natural building materials, marble will stand out as an obviously natural selection that connects a room to the outdoors. (The idea of natural stone is particularly appealing in the kitchen, where the countertop serves as the surface for preparing colorful foods. For home cooks and bakers, marble is also an attractive option for preparing pastries, as it is a cool stone perfect for rolling dough.)
Elegant & Sophisticated Option – Marble has long been the stone of choice from castles of old to commercial applications of the finest quality. From monuments to ballroom floors, window sills to sophisticated foyers, it is a stone that rarely competes with other elements for attention, though it can blend in or serve as the centerpiece of a room, depending on its pairings. Whether a classic neutral like Crema Marfil, or a more striking variety like Rosa Verona, which is dominated by oranges and reds, marble is an elegant but eye-catching stone. Surprisingly, marble is a comparatively affordable option when measured against other natural stone options. This makes it an elegant but attainable option for today's homes.
Fits Old World and Contemporary Designs – Marble is susceptible to chips or stains, as it is a softer stone. To some, this is a con rather than a pro. To others, the romantic patina of an aged marble is prized, particularly for an Old World design scheme where the enduring personality of stone is highly desired. Fortunately, today's sealants and cleaners mean that marble can be better protected if a smooth, unblemished style is preferred – lending this stone to a more contemporary design scheme if desired. Near solid white marbles (like Elegant White) or black and white marbles (like China Black) are both suited to modern design palettes.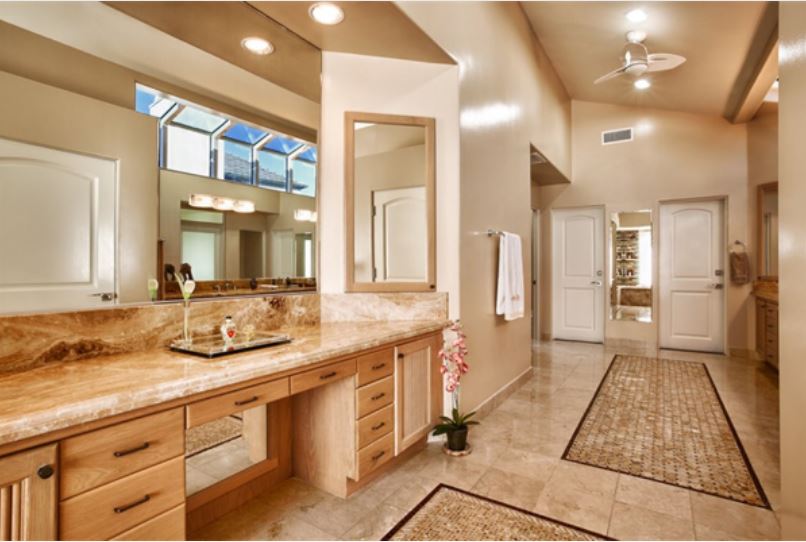 CONS
Softer stone than granite and others – Marble is known to be a more porous, softer stone than some of its natural stone counterparts, which makes it more susceptible to staining and etching. It is one of the advantages that granite (or quartz, which can mimic the look of marble) has over natural marble. However, finish choice as well as proper care and maintenance can make a big difference in keeping marble looking like the day it was installed. Some finish choices, such as choosing honed over highly polished, can disguise etching better. Additionally, as marble is beautiful in both Old World and Contemporary design schemes, the overall design theme of a room can be adjusted over time to adapt to the changing character of the stone – i.e., one may start with a contemporary design scheme for years while the marble is smooth and elegant and shift the décor to fit an Old World style as the softer stone ages naturally.
Requires maintenance and care - Avoiding preparation of acidic foods and regular sealing will also protect the stone, if a smooth appearance is desired. (Some actually prefer an imperfect patina in their marble or simply enjoy watching their natural stone age over time, so it really depends on preference.) Today's natural stone cleaners for marble, and even some great DIY methods, can diminish or completely draw out stains. Respecting your countertops by using trivets, potholders, and cutting boards can also prevent scratches or chips. Finally, regular sealing will prevent liquids from penetrating the stone and will also protect pores from collecting bacteria, too.
Marble isn't the perfect option for every home – certainly maintenance and care are required to keep it looking new. However, we'd argue that the PROS of beauty and versatility may outweigh the CONS. Marble might just be the right material for your next build or upgrade. Explore the more than 50 marble slabs and countertops MSI has to offer in varying colors and patterns, or visit our Kitchen Visualizer which allows the user to imagine a wide variety of marble, natural stone, and quartz countertops with different cabinetry, flooring, and mosaic choices.