Ceramic Tiles Bring Wine Country Home : Spotlight On Sonoma
June 28, 2012
Sonoma is a series of colors applied across various MSI materials, including our wood-like ceramic tiles, glass stone blends, and sandstone veneers. Sonoma can also be a thematic element for your home, based upon mindful design choices. You can take yourself as far away as an Italian villa, or closer to home to the vineyards of Sonoma County's wine country.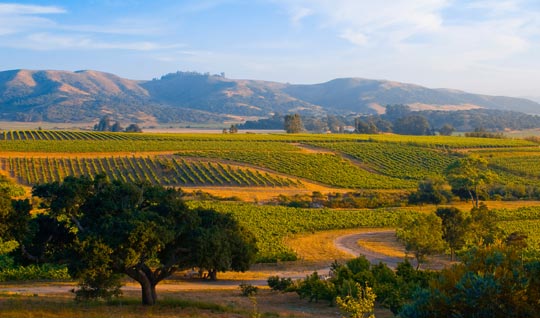 Home design reflects individual taste, and your home should reflect what you enjoy, not what is popular at the moment. Given this, many homeowners choose to recreate a locale or mood that recalls aesthetic beauty or comfort, regardless of the current time period or trends – a place that will remain a family favorite.
As an example of location influencing design, let's explore the idea of a vineyard at home. If you have ever toured Sonoma County's 13 appellations across 60 miles of Pacific coastline, it is easy to understand why one would wish to draw upon the area for inspiration, even if the designer himself is not a wine aficionado. With the right combination of colors and textures, it is easy to create a vineyard mood without being too literal in the translation.
The aptly named Sonoma series of ceramic woods is a great choice for our vineyard, either inside or outside the home. Though they look like real wood with their rich tones and grains, these tiles are actually made of ceramic, which set the perfect stage for our vineyard as an outdoor, backyard motif, as they will resist weather conditions. Use them in a large quantity or as accents in one or in all three colors: Sonoma Oak calls to mind the aged look of huge wine casks found in the oldest vineyards; Sonoma Pine has the rich, earthy look of grape vines when wet; and Sonoma Palm reminds us of the occasional palm trees we see dotting the entrances to our favorite California wineries, poignant reminders that we are not in Spain or Italy's wine country, but at home in California, where our orchards are fed by the Russian River that winds through them.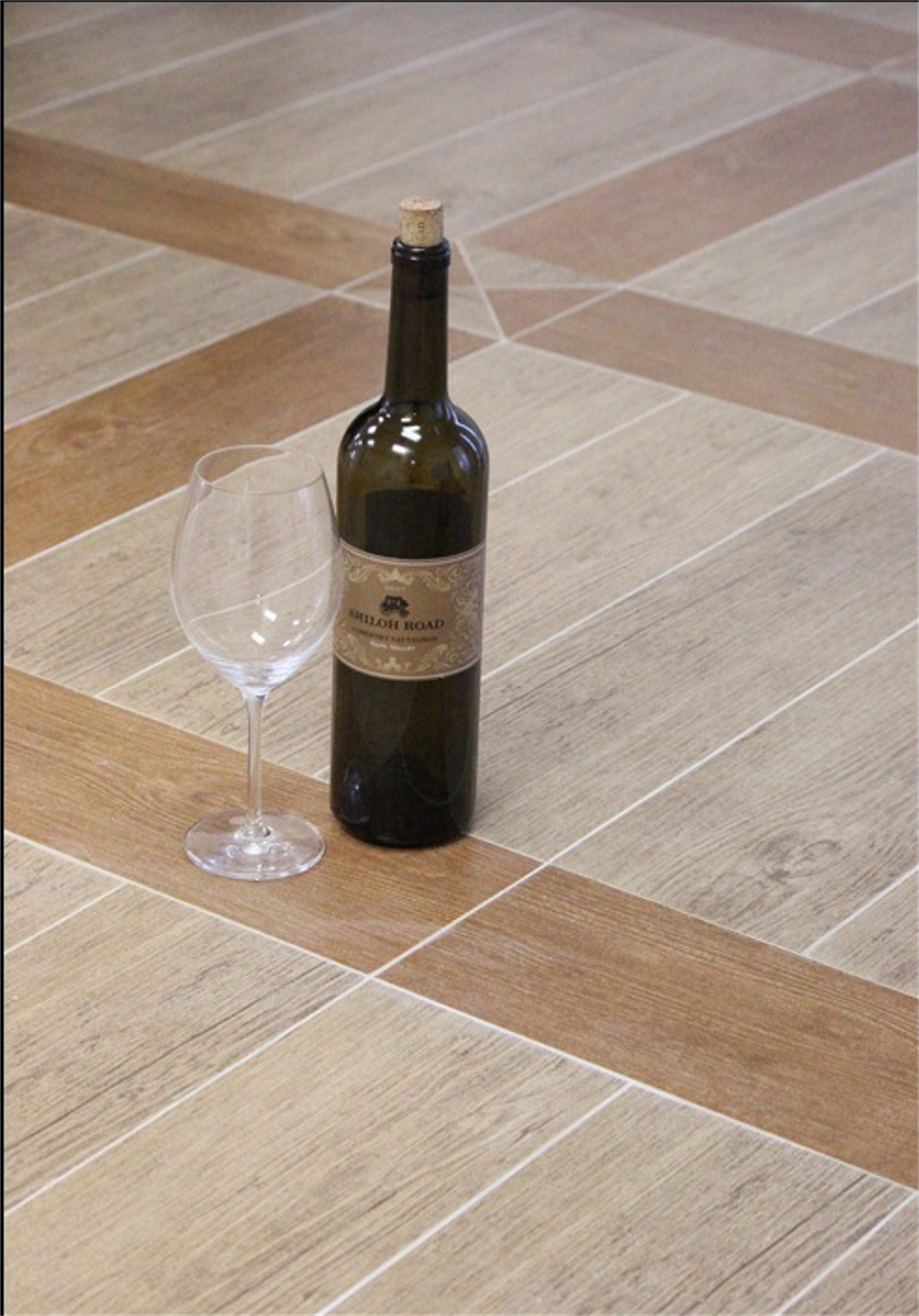 For our home vineyard, we might also compliment our woods with either the Sonoma Blend Brick, tying our wood color scheme together, or with Sonoma Valley Sandstone veneer for the landscaping, lending the look of historic stone winery houses dating back to the early 1800s in Sonoma County. Both the brick blend and the stone veneer may be used widely outdoors, but also may be utilized as accents within, if your "home vineyard" is recreated in a kitchen or living area (or private cellar) where you wish to add textural elements to the indoor landscape, such as on a fireplace or kitchen hearth.
The finishing touches of a water feature or a few of your own flourishing grape vines will tie the theme together. Visitors may admire the rich colors and textures of your design but not immediately recognize the inspiration for it. They will simply know that, like the 7.4 million tourists who visit Sonoma wine country each year, they appreciate the world class ambiance and natural bounty you offer.