Tile Style: When You Can'T Decide Between Contemporary And Natural Stone Tile
August 24, 2017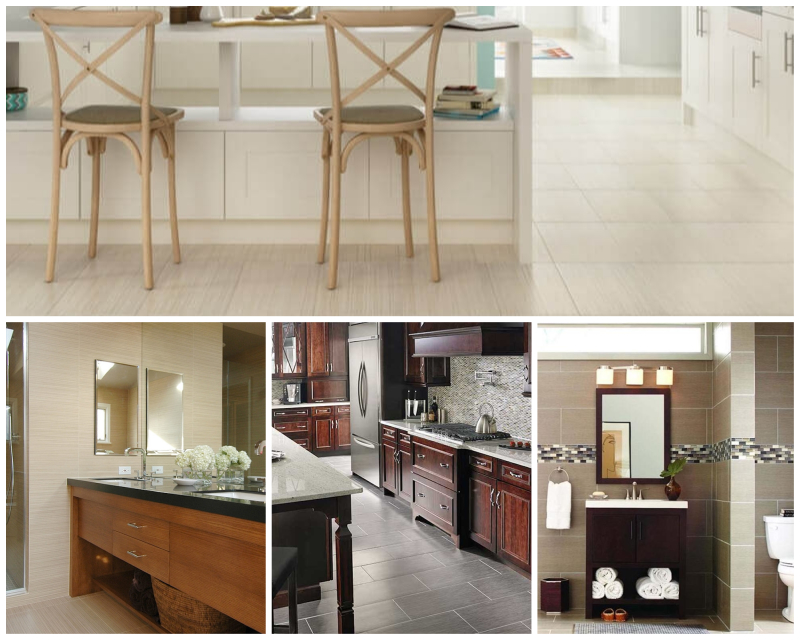 No matter what style you prefer – rustic, traditional, modern, industrial, etc. – natural stone tile is a timeless, complementary choice.
Travertine is one of the most popular stone tile flooring options, in shades from pale to dark, gray or beige. But real travertine tile comes with a host of downsides.
The cost is one major consideration; it's not inexpensive. Also, natural stone needs care and maintenance, such as regular sealing. It's also a heavy material, which means that you may need additional support beneath your subfloor.
Happily, MSI has the perfect solution for those on the fence about choosing natural stone flooring: The Focus Collection of contemporary porcelain tile. You'll love the way it enhances your décor, with all the beauty of natural vein-cut travertine and none of the trouble.
Glacier Focus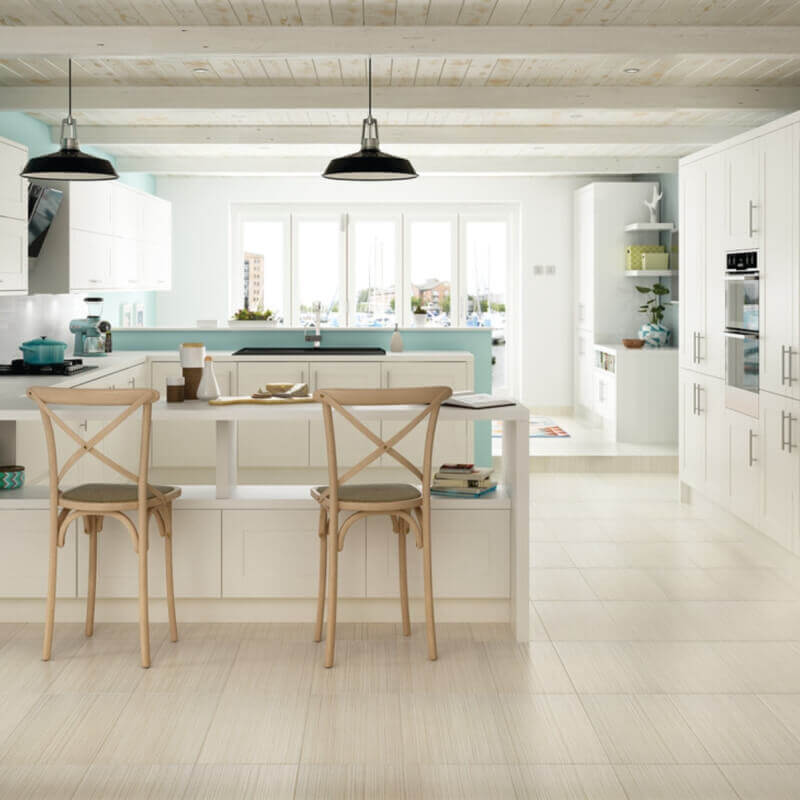 Recreate this look with MSI's Glacier Focus Porcelain (Photo Credit: Houzz)
Fans of white kitchens, and light-colored, airy spaces will love Glacier Focus Porcelain tiles. Available in large format 12" x 24" tile, they are easy to install, and even easier to live with day-to-day.
If you think it's hard to care for a light-colored kitchen floor, with all the spills, splatters and drips that come with everyday life in a busy household, think again. Porcelain tile is water- and stain-resistant and needs no sealing to remain that way.
Khaki Focus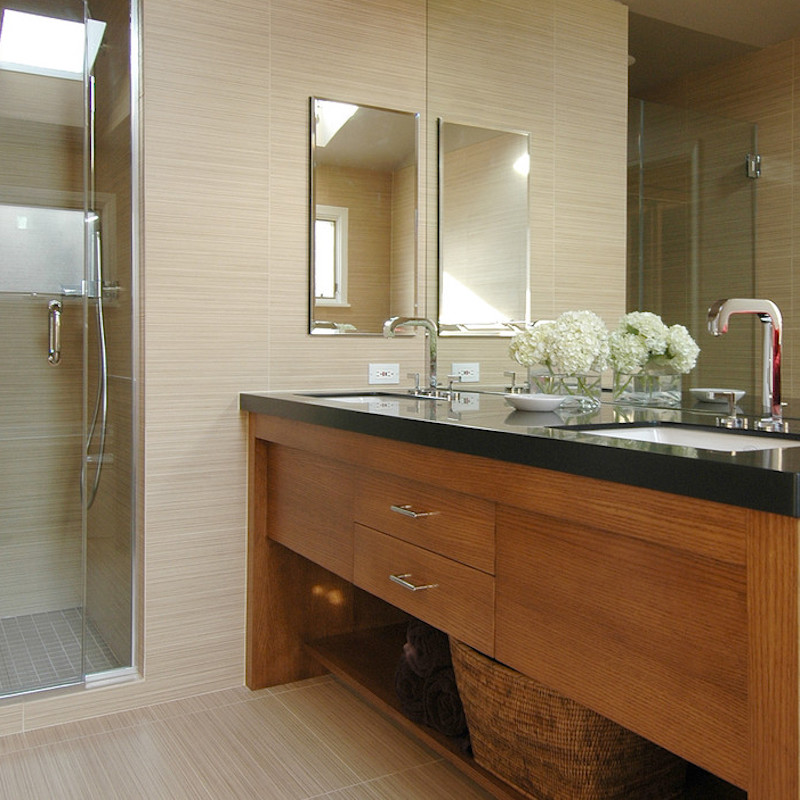 Get this look with MSI's Khaki Focus Porcelain (Photo Credit: Houzz)
We mentioned earlier that natural travertine tiles can be heavy; although they're lovely as wall coverings, installing them can be quite a weighty matter.
Porcelain tiles, such as Khaki Focus Porcelain, allow for a travertine look anywhere you please: the floor, the walls, the shower, the countertop… you could even put it on the ceiling if you chose to. This colorway features a golden beige with linear tonal striations.
Olive Focus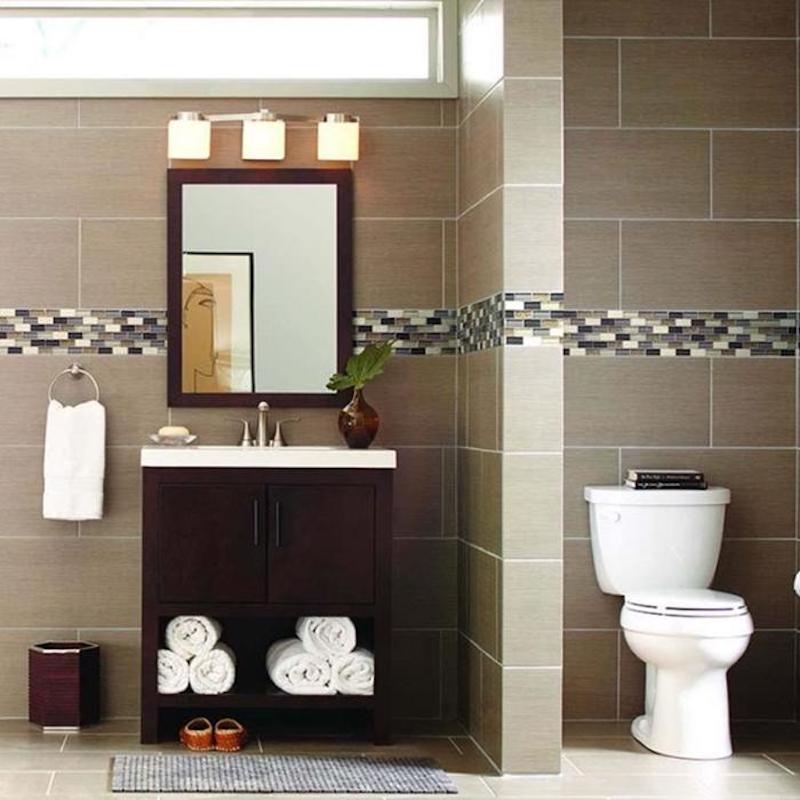 Featured: Olive Focus Porcelain
The neutral tones of Olive Focus Porcelain tile are easy to coordinate with furniture, fixtures and other surface materials. So, although you'll love it enough to use extensively on the floor, on the walls, you can break it up with a contrasting element like this wall tile mosaic stripe.
The light-colored grout stands out in this installation, creating a distinctive aesthetic. These tiles are well suited for bathrooms because they repel moisture, and won't harbor mildew or bacteria.
Graphite Focus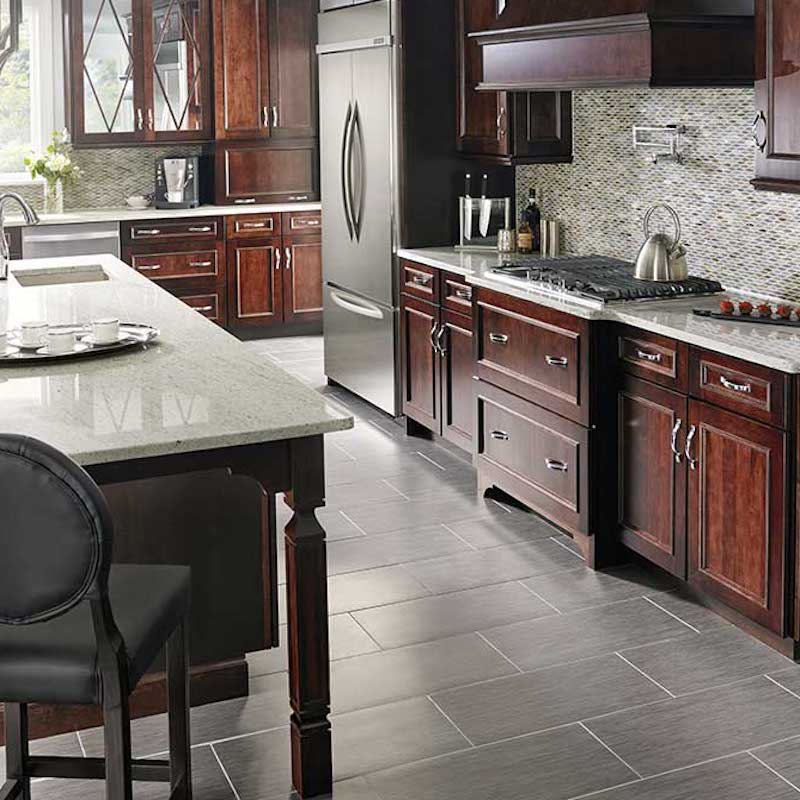 Featured: Graphite Focus Porcelain
Gray natural stone tile is always an easygoing choice, since it matches just about everything. Graphite Focus Porcelain takes it one step further, creating a totally worry-free surface that's a lot tougher than it looks. Unlike real stone, porcelain tile has no nooks & crannies to trap the inevitable spills and splats – just wipe them up and get on with your life.
Impressed by these travertine tile flooring lookalikes? Check out MSI's selection of porcelain tiles that realistically imitate marble, slate, quartzite, and even wood at our faux stone gallery, available at your fingertips when you visit our website.