Outdoor Oasis: Create Ultimate Outdoor Spaces With Pavers And Outdoor Tile
January 10, 2017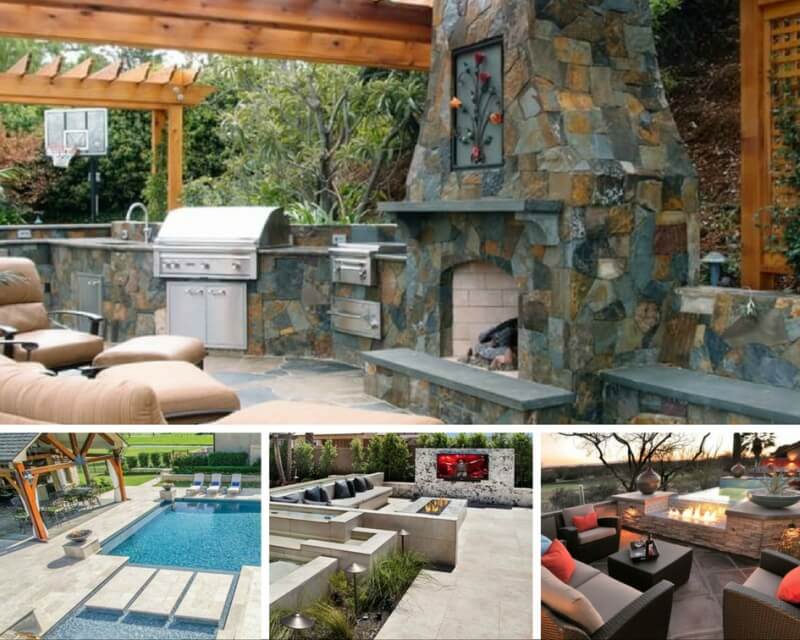 Today's outdoor spaces have truly become an extension of the home, as reflected in their thoughtful design and careful selection of finishes. And whether you're creating the ultimate outdoor kitchen or a relaxing backyard spa, you can enjoy a beautiful and functional oasis with pavers and hardscape products from MSI.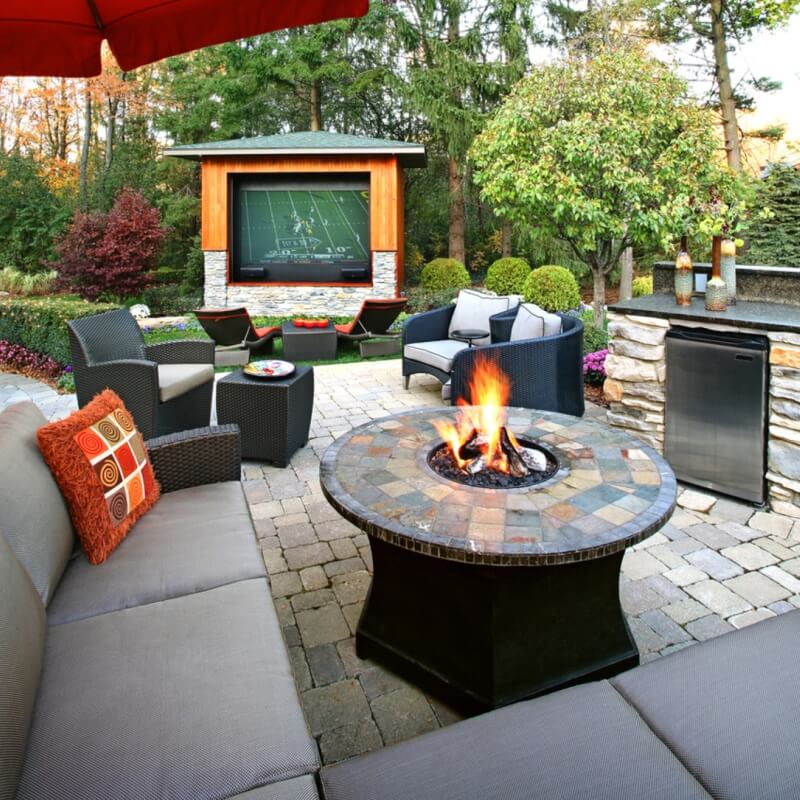 You've probably heard of bringing the outdoors in, but why not try bringing the indoors out by using flooring in outdoor spaces that can be used indoors as well?
Carrying your flooring over to the outdoors creates an expansive, luxurious feel and makes for a seamless transition. For indoor/outdoor use, travertine pavers and tile are an ideal choice because of their beauty, wide array of sizes and finishes, and exceptional durability.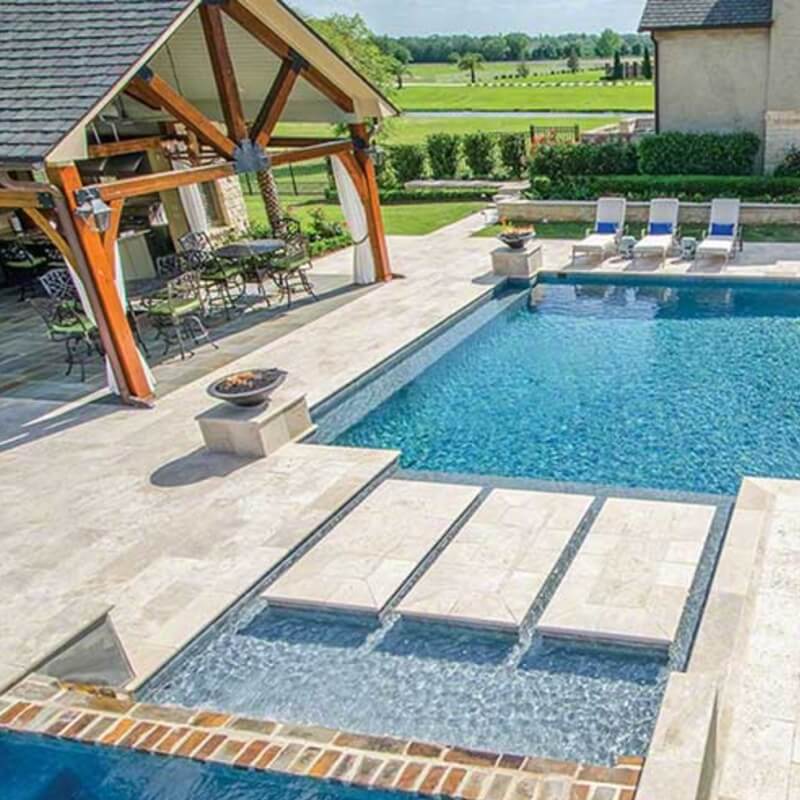 Featured: Tuscany Beige Tumbled Travertine Pavers
For example, Tuscany Beige Tumbled Travertine Pavers from MSI feature a warm cream and tan palette suited to almost any decor, and are available in finishes, ranging from rustic tumbled to honed. The variety of sizes allows you to create a customized design with a high-end feel.
Tuscany Beige Tumbled Travertine Pavers are durable enough for pool and spa surrounds, as shown in these stunning images, yet provide an elegant transition to upscale outdoor lounges and patios.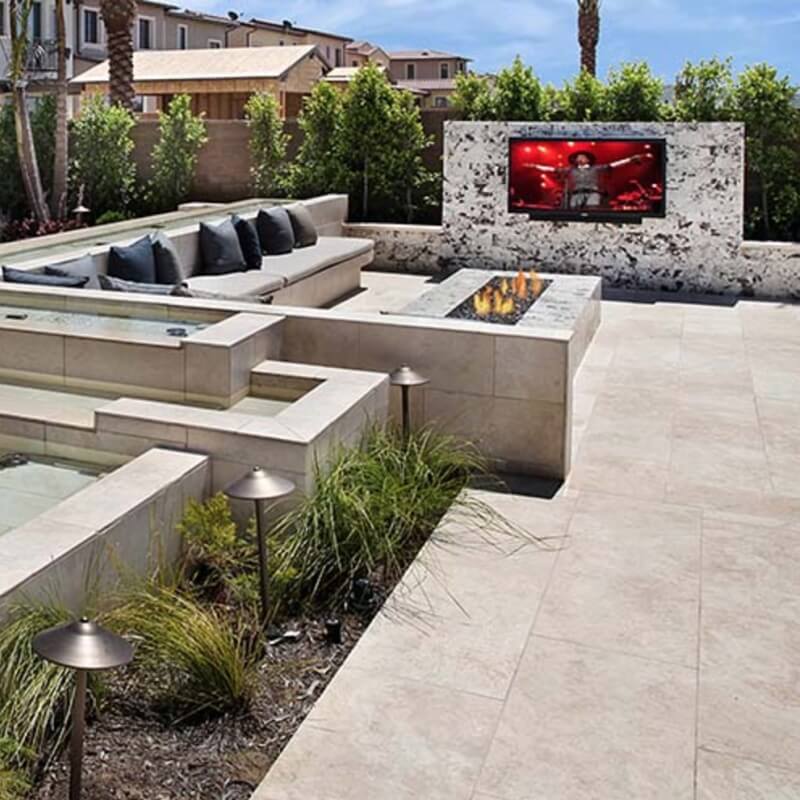 Featured: Tuscany Platinum Travertine Tile
Another great option to bring the sophistication of the indoor environment outside is Tuscany Platinum Travertine Tile. This honed travertine features a warm palette of beiges and creams that can withstand even the toughest wear and tear, as you can see from this image featuring Tuscany Platinum on a driveway!
Installing travertine tiles in unexpected places like drives and walkways adds instant panache to your home's exterior, and a little bit of glamour to often overlooked areas.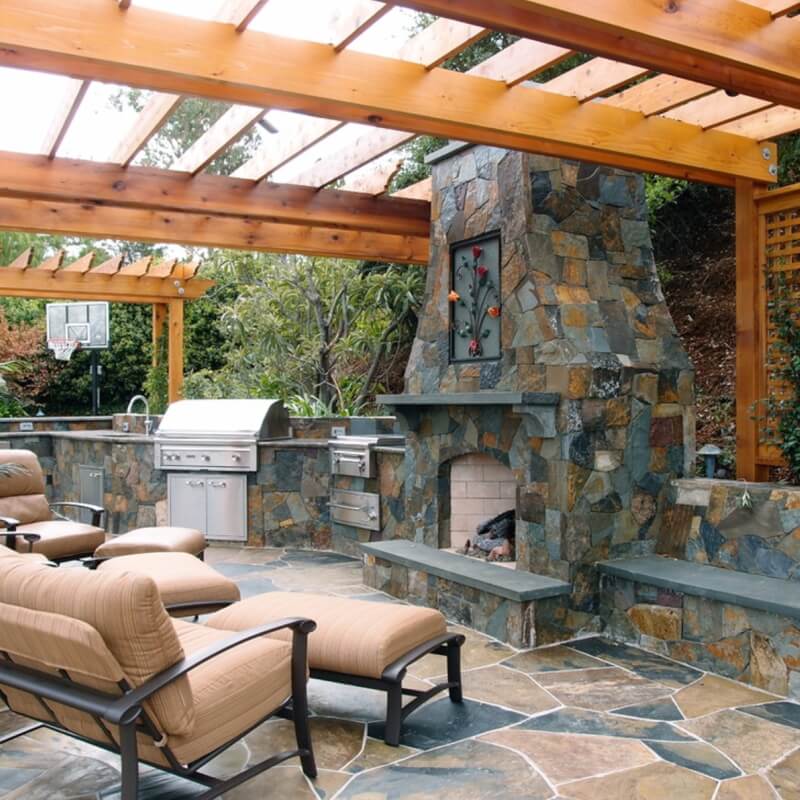 Featured: California Gold Slate Flagstone
Slate flagstone is another tried and true outdoor finish that is excellent for exterior flooring and landscaping projects. MSI's California Gold Slate Flagstone features bold hues of rust, tan, and gray that embrace the natural environment.
This varied palette coordinates effortlessly with other MSI products, such as the stacked stone wall panels shown in the gorgeous fireplace cladding above. The dynamic slate colors and varying sizes of the flagstone are the main design element in these images and create an irresistible outdoor entertaining space.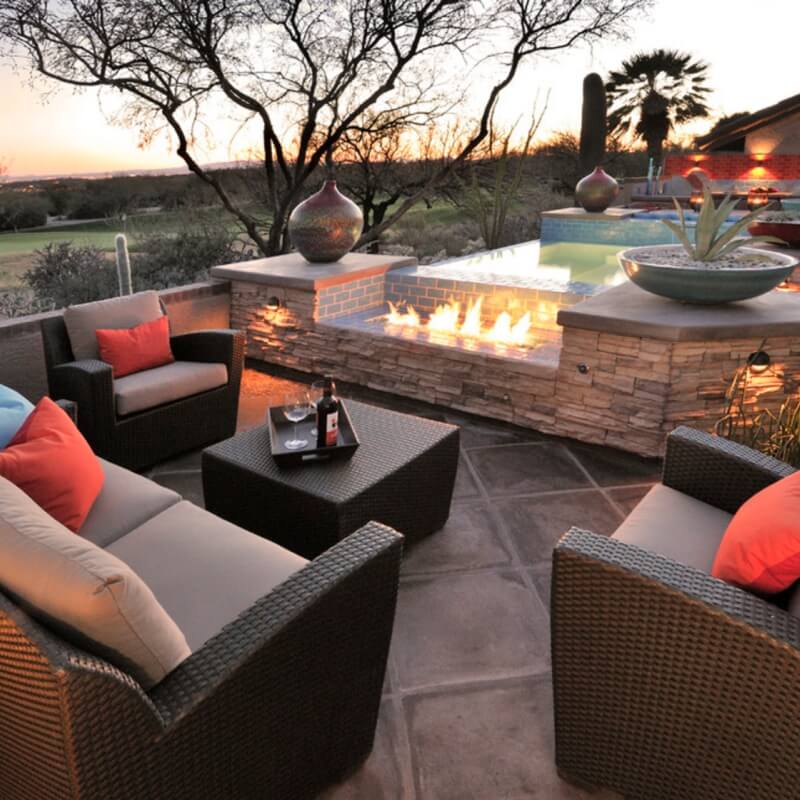 Featured: Golden Honey Stacked Stone
Stacked stone panels from MSI are another fabulous way to spruce up your outdoor space and add texture and interest. These panels can be used all over your outdoor landscape, from fireplace surrounds to water features, as shown in these images of Golden Honey Stacked Stone from MSI.
Golden Honey is comprised of natural stone in shades of white, gold, and gray, and complements classic and contemporary homes alike. Its subtle palette also blends beautifully with the outdoor environment.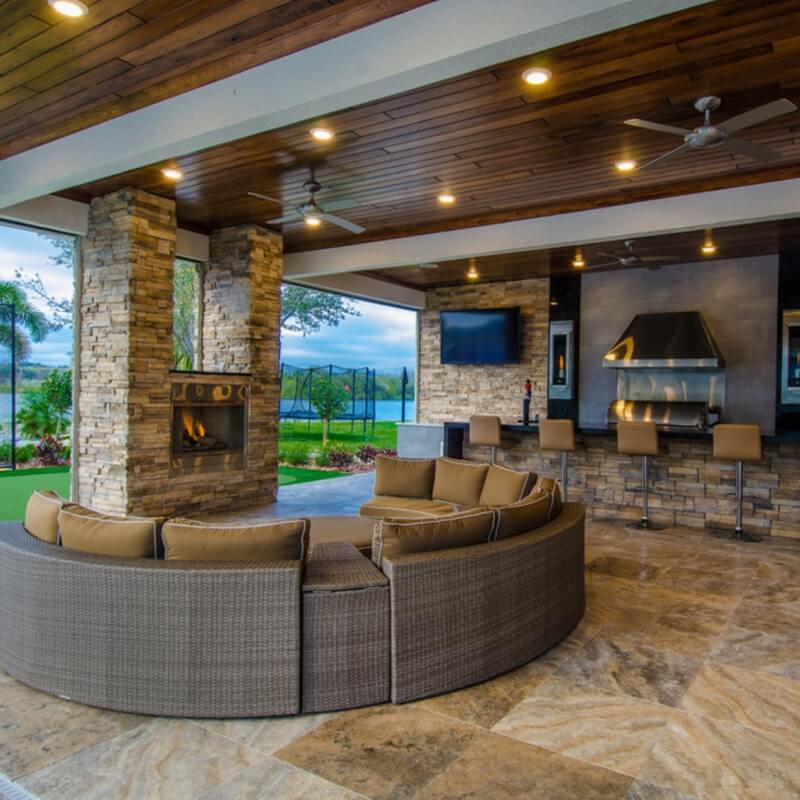 Featured: Canyon Creek Stacked Stone
However, if you're looking for a stacked stone that's more rugged, Canyon Creek Stacked Stone offers a blend of cool gray and warm gold tones to add rustic style to your patio or pool. Just take a look at the Stacked Stone Visualizer tool to see how you can update any space with these panels from MSI.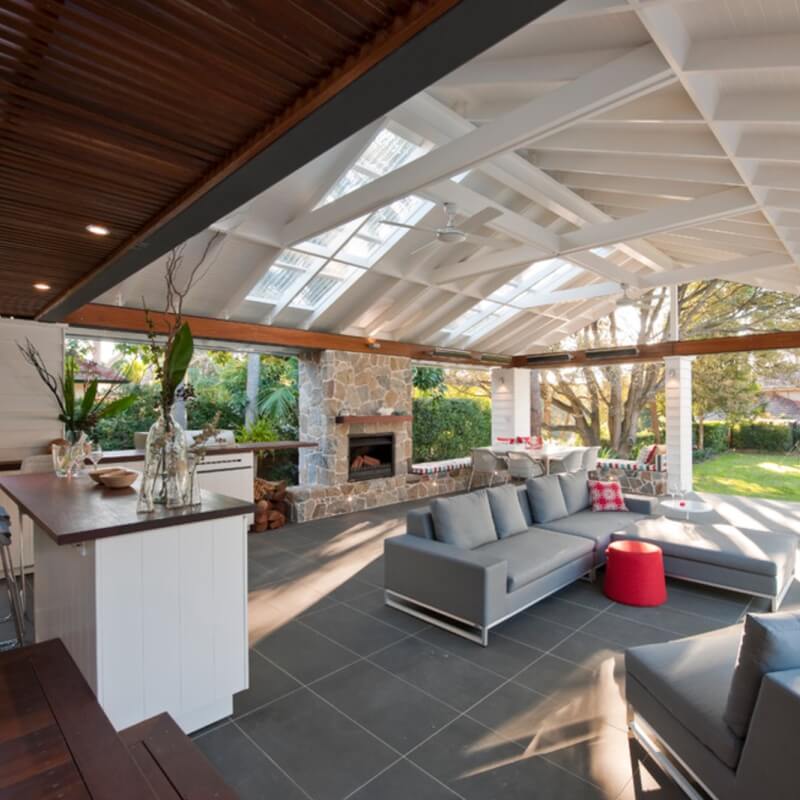 Warm weather will be here before you know it, so what are you waiting for?! Transform your outdoor space into the ultimate high-design retreat with pavers and hardscape products from MSI, and you'll be ready for relaxing and entertaining in your own back yard.