Laminate Compared To Hybrid Rigid Core Flooring: Which Is The Right Choice For You?
April 03, 2023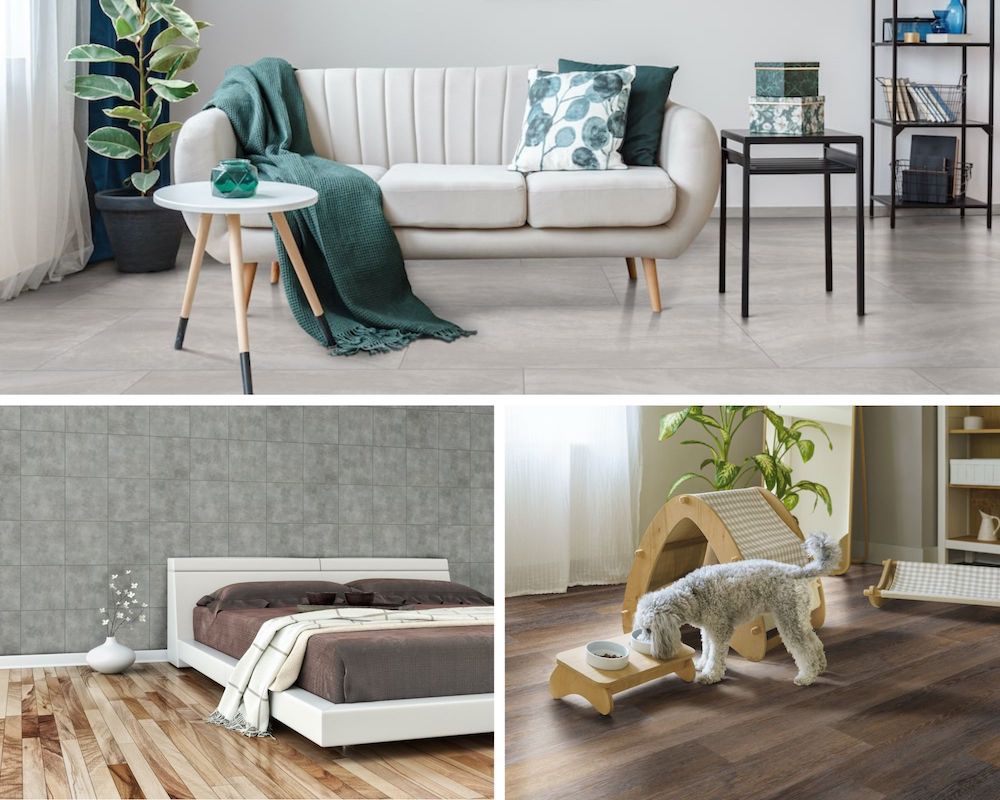 Every year flooring manufacturers become more innovative with their premium surface options. If you're reading this blog, you're most likely trying to decide between hybrid rigid core flooring and laminate. Both are fine choices if you're looking for affordable flooring that's durable, looks fantastic, and, thanks to advanced technology, appears almost precisely like natural wood flooring.
Sure, laminate and hybrid rigid core have much in common, but there are significant differences to consider when choosing between the two. Keep reading to learn about these important factors that distinguish one from the other.
LAMINATE FLOORING: WHAT IS IT?
Laminate flooring is a synthetic flooring product made up of multi-layers. Typically, laminate comprises an inner core, a photo image mimicking authentic wood flooring and sometimes stone, and is finished off with a wear layer. First produced in the 1970s, laminate was the first manufactured flooring to imitate authentic hardwood. It remains a prevalent flooring choice to this day.
WHAT IS MSI's HYBRID RIGID CORE FLOORING?
Our Smithcliffs™ Collection of hybrid rigid core flooring combines engineered vinyl plank and rigid core flooring characteristics. This premium surface is composed of multiple layers. Typically it includes a rigid core made of a polymerized fortified board with patent-pending DryLuxe™ technology, which makes it a 100% waterproof flooring. In addition, the top layer is protected with our proprietary CrystaLux Ultra™ protection layer technology. This makes our hybrid rigid core extraordinarily durable and 50% more scratch resistant than standard commercial-grade vinyl. Finally, an attached closed-cell waterproof foam is used for added sound insulation and more comfort underfoot for the bottom layer.
Learn more about our new Smithcliffs™ Hybrid Rigid Core flooring series here:
HYBRID RIGID CORE & LAMINATE COMPARISON
Durability
Both hybrid rigid core and laminate are durable flooring choices. Each stands up well to daily wear and tear and are scratch and stain resistant. Additionally, both are resistant to fading due to exposure to sunlight. Like porcelain tile and luxury vinyl flooring, hybrid rigid core is waterproof, whereas laminate flooring does not mix well with moisture-rich spaces like bathrooms and basements. Overall, our hybrid rigid core offers better protection in wet areas and a longer lifespan than laminate.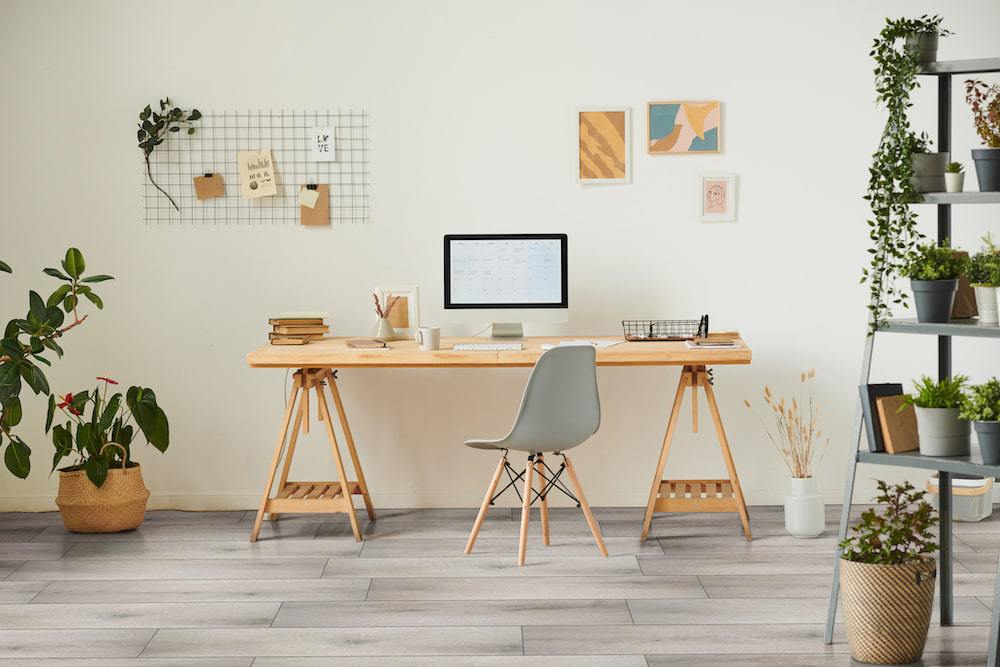 Our Avery Ash Hybrid Rigid Core Flooring pictured here is 100% waterproof and backed by a lifetime residential warranty.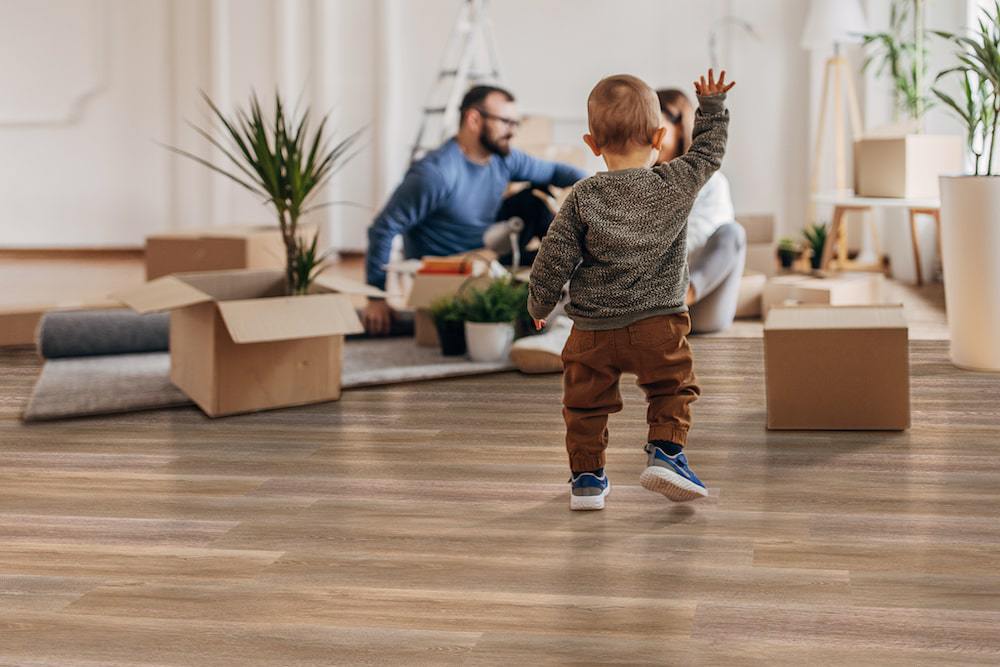 For another exceedingly durable option, look to our Brockton Hybrid Rigid Core. Its warm, stunning brown background and understated knots and graining deliver an irresistible wood look flooring.
Maintenance
When it comes to maintaining flooring, both hybrid rigid core and laminate flooring are easy to clean. However, for settings that prioritize hygiene and easy maintenance, the Smithcliffs™ Series is the optimal choice. Its built-in Anti-Microbial protection ensures ease of cleaning, requiring little maintenance beyond regular vacuuming, sweeping, and occasional damp mopping. Moreover, with MSI's patent-pending DryLuxe™ technology, the hybrid rigid core is 100% waterproof, offering unrivaled protection against water damage, allowing liquids to pool on the surface which simplifies the cleanup of spills and messes.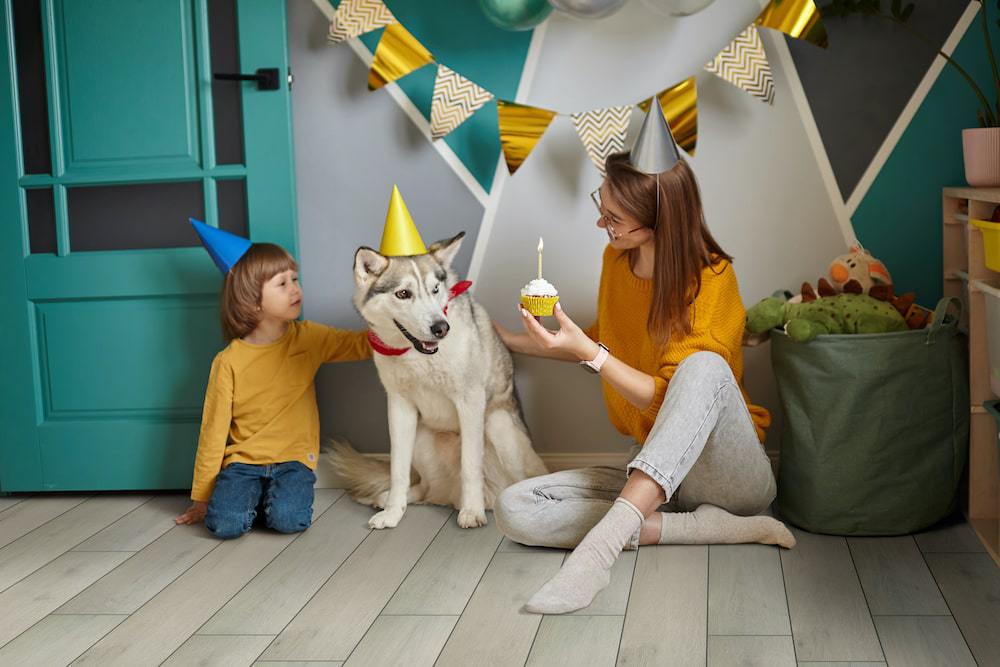 You'll love the low maintenance required from our Driftway Hybrid Rigid Core. With such a low level of maintenance, you can spend more time enjoying your gorgeous floors and less time keeping them that way.
Appearance
Our hybrid rigid core flooring offers breathtaking looks and a fantastic ability to imitate authentic materials like stone or wood. Hybrid rigid core, however, provides a more realistic texture due to its multi-layer construction.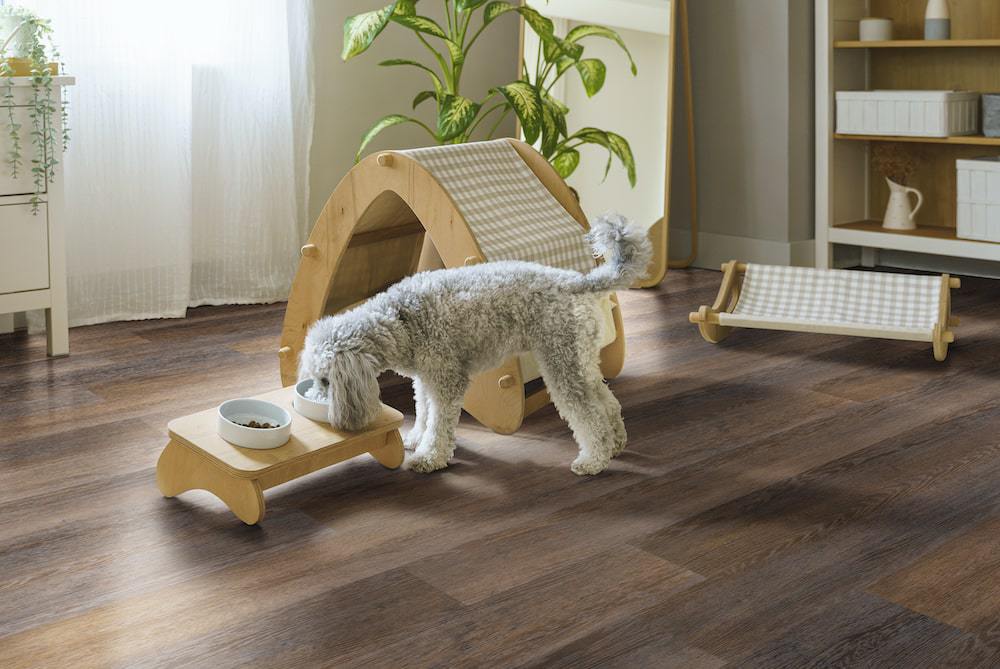 Take a look at the mesmerizing Hillsdale Hybrid Rigid Core flooring from our Everlife® Smithcliffs™ Collection, pictured above. The use of deep chocolate brown tones paired with realistic knots and graining makes it nearly impossible to differentiate from the real thing. And as 100% waterproof flooring, you won't need to worry about a thirsty pet like this adorable dog spilling a drop or two around the bowl.
Installation
Our hybrid rigid core flooring features a patented click-lock installation system making it an easy install. This system does not require nails or glue and will cover most existing floor types. In the same light, many laminate flooring options offer a click-lock installation system, don't require glue or nails, and can be installed over existing flooring.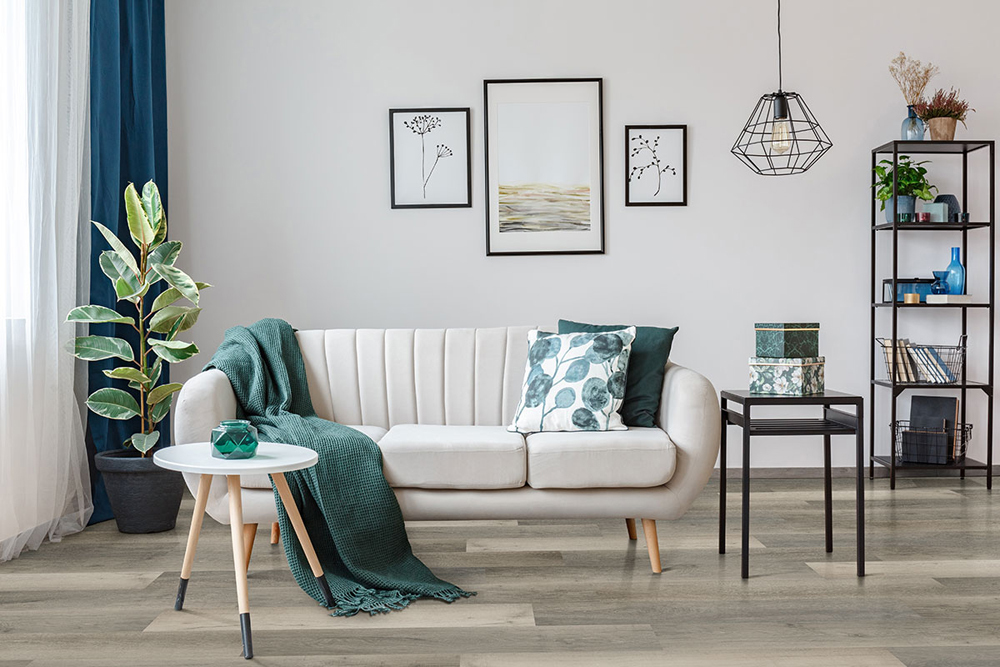 Our Malton Hybrid Rigid Core flooring is an excellent example of how quickly you can elevate the look of any space. In this sophisticated room scene, it both steals the show and complements the space's furniture and decor.
Ready to get started on your next premium flooring project? We can help! Chat with us now, visit one of our showrooms, or find an authorized MSI flooring dealer near you.
LEARN MORE ABOUT LUXURY VINYL FLOORING
Underlayment Guide for Luxury Vinyl Flooring and Hybrid Rigid Core
Meet Ashton 2.0™ With an Upgraded Protection Layer And 5 Entirely New On-Trend Designs!
Why Luxury Vinyl Flooring Is a Smart Choice for Your Bathroom
Transform Your Kitchen with Popular Design Upgrades: Luxury Vinyl Flooring and More!