Current Obsessions: The Ultimate Quartz Countertop Buying Guide
August 28, 2017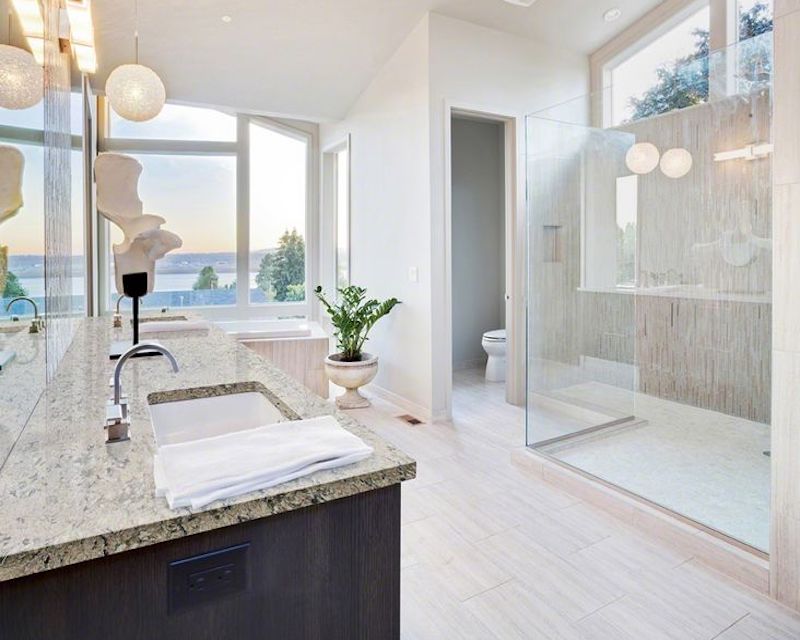 Quartz has become one of the hottest new countertop materials, and for good reason. It's durable, versatile, and comes in a wide array of attractive designs.
So if you're interested in quartz and want to learn more, you've come to the right place! The following quartz countertop buying guide explains the manufacture and benefits of quartz, and reviews some of our favorite quartz countertop offerings.
Quartz begins as a natural mineral found in most rocks. The quartz mineral comes in a range of colors—from crystal clear to ebony—and can give rock a sparkling appearance.
Quartz is a very hard mineral. It can be mined from rock, but is sometimes revealed only after the surrounding rock erodes. Larger quartz crystals make beautiful gemstones, but the smaller pieces and granules can become jewelry for your home in the form of quartz countertops!
To create a quartz countertop, quartz pieces are mixed with other materials like granite particles and recycled or colored glass. These are then bonded together with resins and other binding agents, creating a mixture that can be molded into slabs.
These slabs are then fired at extremely high temperatures to create a countertop material that is dense, durable, and resistant to stains, chipping, and bacteria.
The ease of maintenance only adds to the desirability of quartz countertops. Quartz is non-porous and therefore never needs to be sealed, and its scratch-resistant surface is offered in honed and polished finishes—neither of which ever requires polishing.
Lest you think quartz is simply a utilitarian product, it also comes in a wide variety of colors and styles that can please even the most particular homeowner.
From pure Calacatta Verona Quartz is white with veining that mimics the finest marble, to Midnight Majesty Quartz with its pattern of black with sparkling flecks, you're sure to find a design that speaks to you.
You can even achieve the look of a contemporary concrete slab without chipping and staining with MSI's Meridian Gray Quartz.
After selecting the perfect quartz countertop, take it a step further with a custom edge profile. Thick 4 and 5 cm slabs make a rich impact, while a traditional ogee edge adds a classic flair.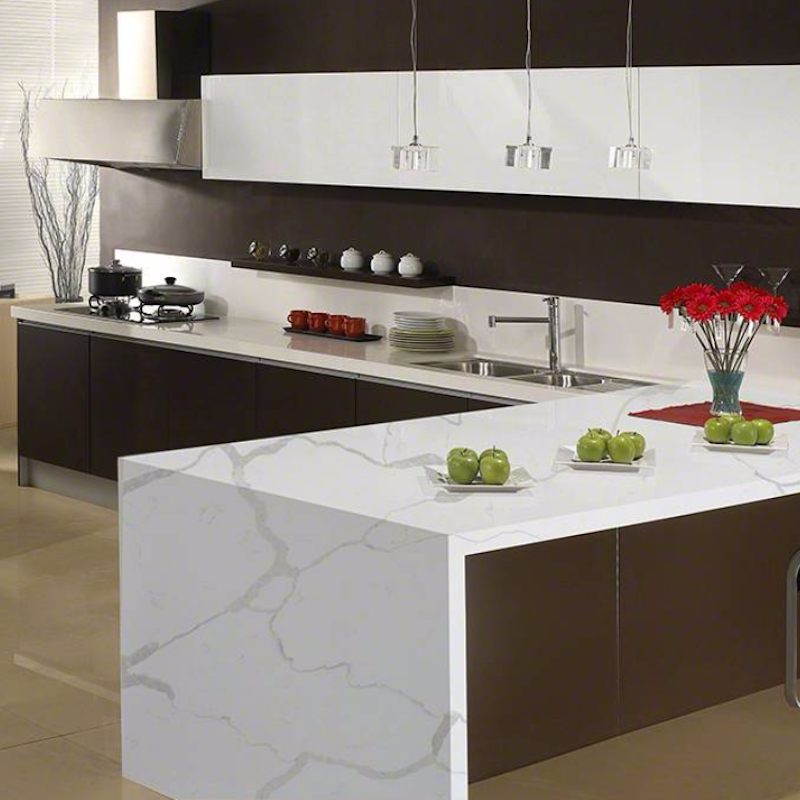 Featured: Calacatta Classique Quartz
Perhaps the most eye-catching edge profile is the waterfall edge shown in this image of Calacatta Classique Quartz. A waterfall edge makes a bold statement but is also especially successful with quartz, as it's easier to match up and continue the pattern across multiple slabs. That's because the man-made material lacks the flaws or imperfections of natural stone.
And if that's not enough to convince you, MSI's premium quartz countertops are even backed by a lifetime residential warranty!
With all of these fabulous features combined, it's not difficult to see why quartz is quickly rising up the ranks of preferred building materials.
We doubt you'll need any further convincing, but should you wish to explore the world of quartz even further, check out all of MSI's quartz offerings.
More About Quartz Countertops
How to Choose the Right White Quartz Countertop for Your Kitchen or Bath
Are Quartz Countertops More Durable Than Marble?
It's A Wonderful Life with Winter White Quartz Countertops
Where Do Quartz Countertops Come From?