Popular
DIY Easy Breezy Stik Wall-Tile™
July 27, 2017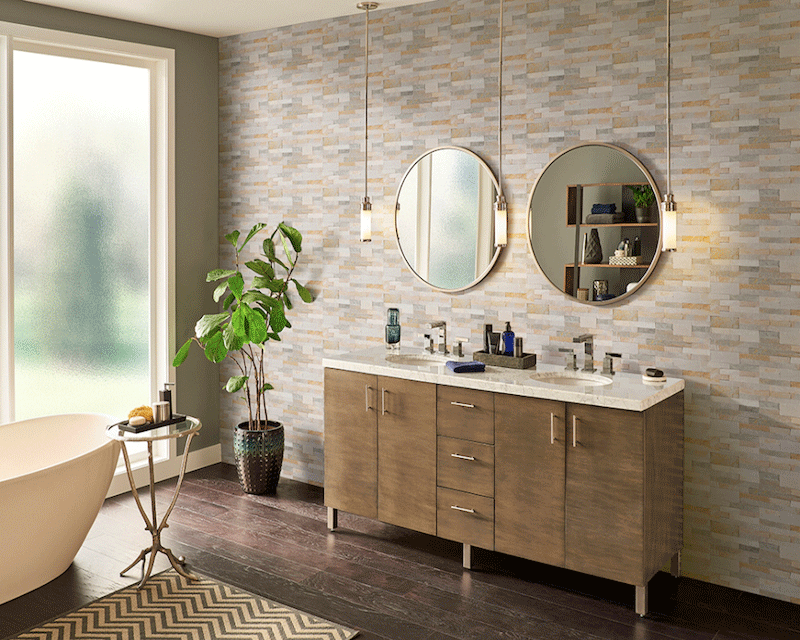 Featured: Golden Honey Veneer Peel and Stick
Our product experts and design team put STIK Wall-Tile™ through its paces before introducing the collection last year. Since then, these peel and stick backsplash tiles continue to make our short-list for exciting new innovations. Whether you dabble in home improvement or you're a weekend warrior, we curated the lineup to kick start your adventurous side and passion for DIY projects.
What's not to love about transforming backsplashes and walls from ho-hum to high-style in the space of an afternoon? Nada. For starters, these budget-friendly mosaic tiles are made of natural stone – including marble, slate, travertine, and quartzite.
They feature a heavy duty adhesive backing to make installation a breeze. Plus, you have a coterie of uptown looks to choose from - like 3D tile, wood lookalikes, and the white marble instant classic Calacatta Cressa. Just select your fave, watch the video, carve out a few hours, and voilà, mission accomplished.
This cool to the core collection stands the test of time so you can refresh your space confidently. Ready to reimagine your kitchen and bath backsplash? Create an accent wall in your bedroom? Refresh your laundry room, hallways, and bookcases? Have at it, people!
10 Trending Styles, 1 No-Fuss Installation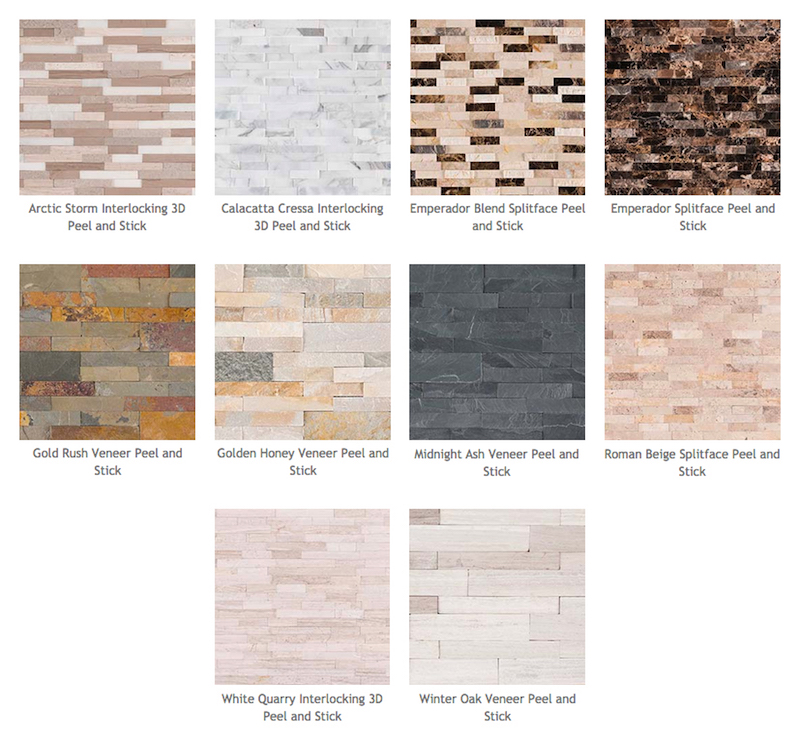 "Unlike many peel and stick options on the market, our backsplash tile collection is designed with natural stones. In just a few hours, you can achieve a polished designer look at a fraction of the cost. With styles for every aesthetic, our ultra-chic STIK Wall-Tile™ lineup is a DIY dream." –Emily Holle, Director of Trend & Design
Instead of watching a Netflix movie, flaunt your signature look with a true showstopper like Calacatta Cressa Interlocking 3D. Love drama? Be fearless with Midnight Ash Veneer or Emperador Splitface. For nature lovers, our woodland-inspired Winter Oak Veneer won't disappoint. Whichever style you choose, it'll be the standout feature in the room. (Um, no one will believe you installed it yourself.)
Pinterest-Ready Backsplashes
Transforming your kitchen from lackluster to chic is easy as can be with STIK Wall-Tile™. Designed to wow up close and afar, we love the clean modern sensibility of these adhesive back tiles. Before your next dinner guest arrives, give your kitchen backsplash a serious about face with one of these mosaic tile wonders.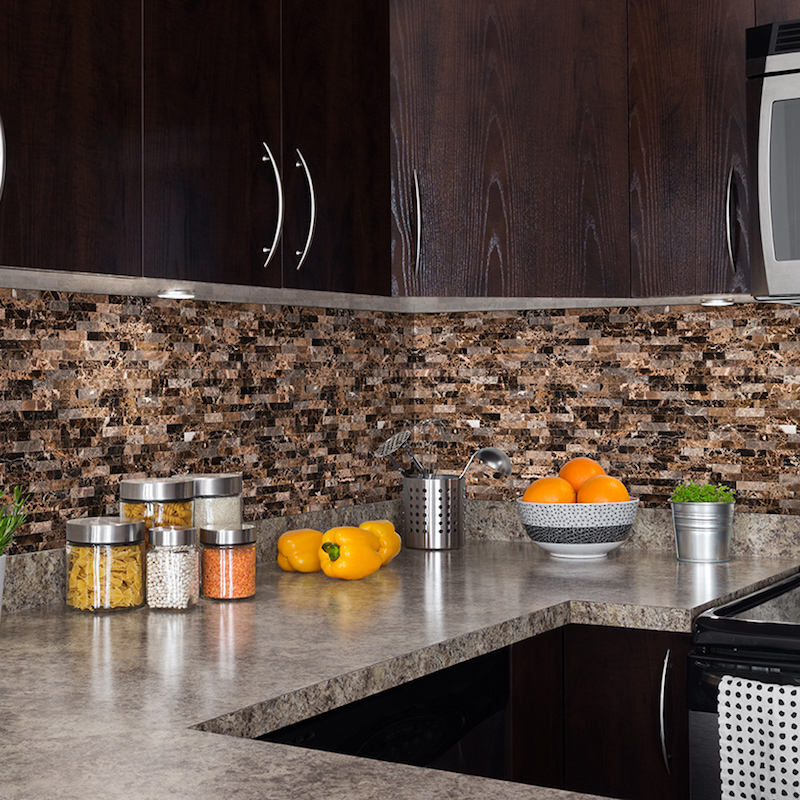 Featured: Emperador Splitface Peel and Stick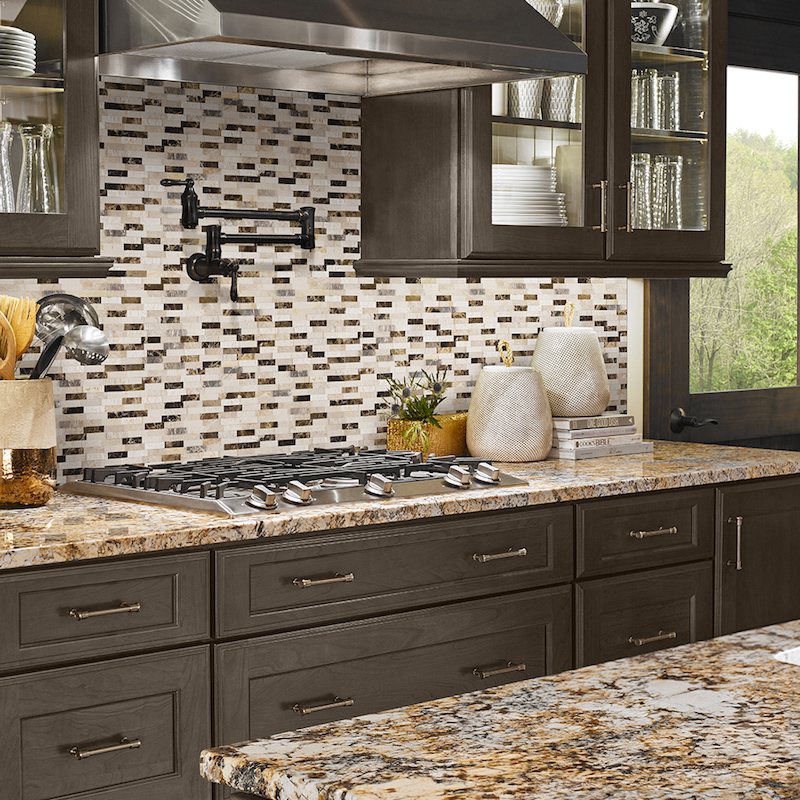 Featured: Emperador Blend Splitface Peel and Stick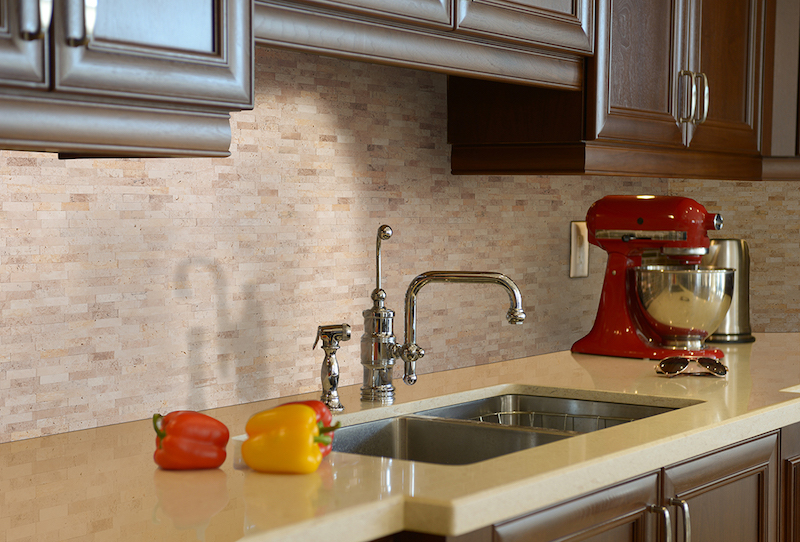 Featured: Roman Beige Splitface Peel and Stick
Dreamlike Accent Walls
Featured: White Quarry Interlocking 3D Peel and Stick
To wake up a bedroom or infuse fresh energy into any space, we love the game-changing nature of feature walls. STIK Wall-Tile™ is inexpensive, simple to apply, and viable in a few hours, so there's nothing standing between you and a rock star wall treatment.
Plus, no matter the size of your room, accent walls have become a must-have element in every hot designer's playbook. It's why dreamy accent walls made the list of Top 5 Design Trends for 2017.
Get Ready, Get Set & Play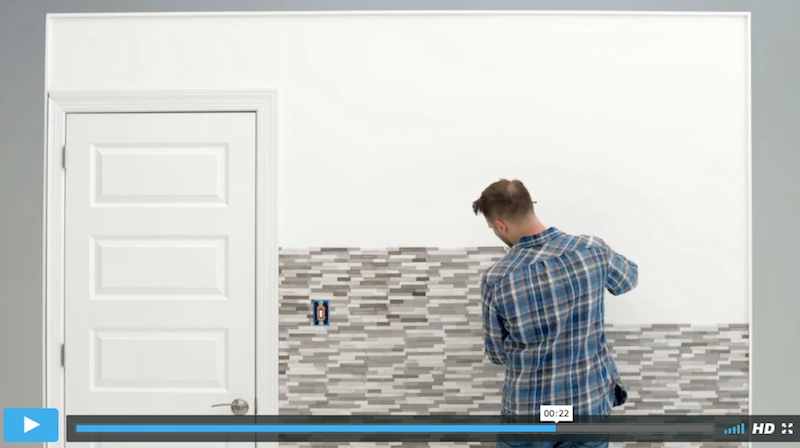 For STIK WALL-TILE features and installation tips, watch this video.
We heart the no-fuss vibe of DIY projects – especially when you have a step-by-step video as a guide. Is there an easier way to give a room a facelift? We think not – especially since STIK Wall-Tile™ is mess-free. No grout or mortar is required, so you can create imaginative statement walls and backsplashes without the help of a pro (just be handy with a wet saw.) Go at your own pace, and rewind as many times as needed. No one's the wiser.
For more detailed information on vinyl flooring, including installation costs for Luxury Vinyl Flooring, visit our website for our entire line of luxury vinyl planks.
Are you ready to get your DIY project started? First, find your peel and stick tile backsplash by reviewing MSI's expansive Stik Wall Tile Collection, then find and visit an MSI Backsplash Tile Dealer in your area.