Granite Countertops Are A Worthwhile Investment
August 24, 2018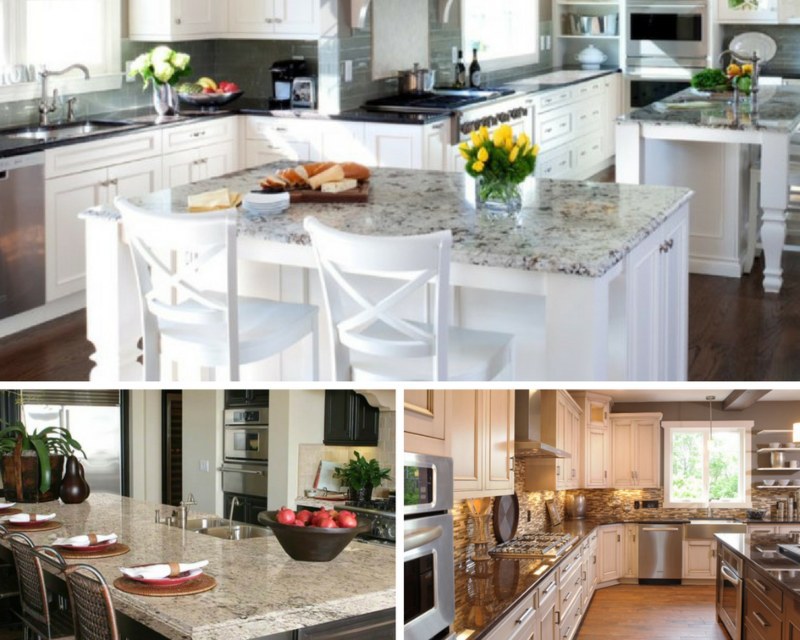 Granite countertops are a popular choice for kitchens and bathrooms, and there's no doubt that it's a beautiful surface material. However, is it worth all the hype? It's natural to wonder about the truth behind its high demand. Are homeowners simply following a trend or a tradition when planning their upscale home upgrades?
You've got a lot of choices when it comes to your countertops. When making that tough decision, you need to consider your lifestyle, your decorating taste, your budget, and your priorities. Is function more important to you than beauty? When you choose a granite counter, at least that's one comparison you won't have to make.
Take a look at five of our best-selling granite countertops and consider the reasons why granite has consistently been a top choice for countertop upgrades and will continue to be for decades into the future.
Delicatus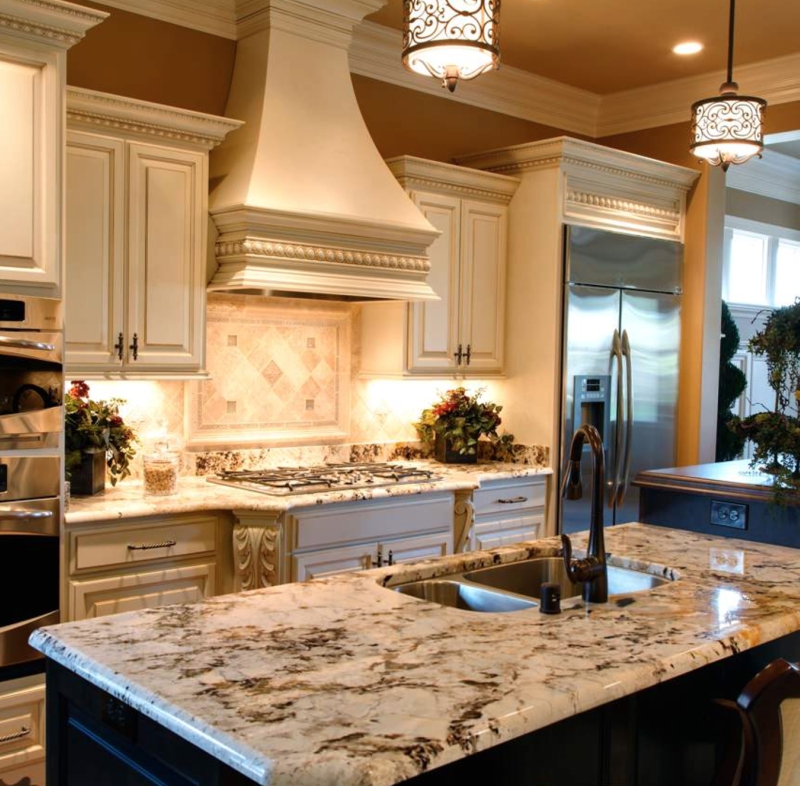 Featured: Delicatus Granite
Granite counters typically include multiple colors and shades that complement your existing décor, or any choices you make for your remodeling project. Although this kitchen is stunning, decorating trends come and go. Delicatus granite, which features gray and black accents on a white background, is the perfect complement to this scheme. Thanks to its universally appealing hues, you can totally re-do your room as many times as you like, and the granite countertops will still look great.
Petrous Cream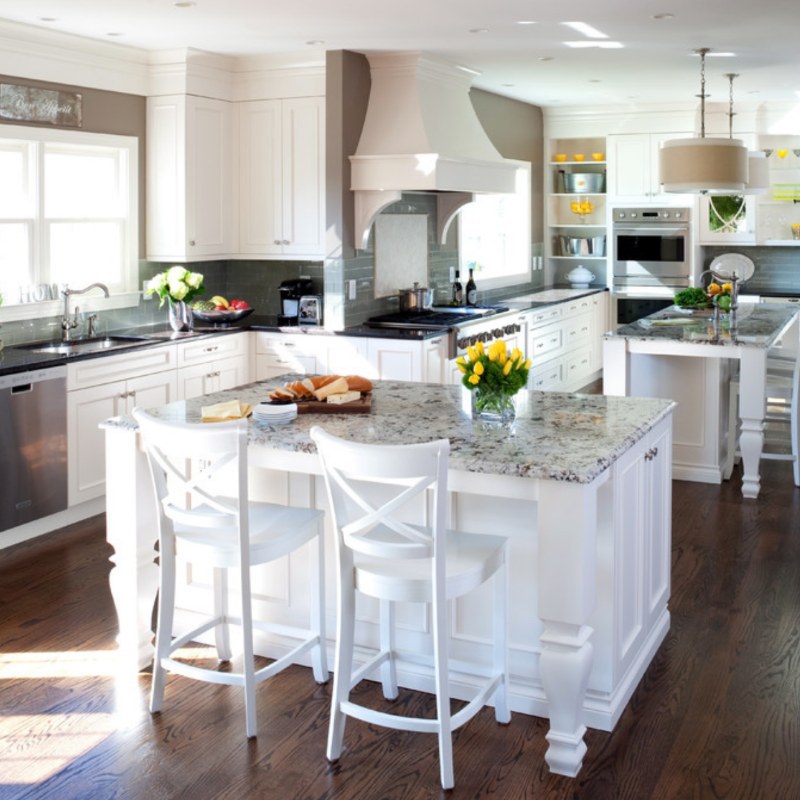 Get this look with MSI's Petrous Cream Granite (Photo Credit: Houzz)
The gold, brown, and white shades of Petrous Cream create a stunning focal point on a center kitchen island or utility table, perfectly in balance with the white cabinetry. It's hard to imagine ever wanting anything different, but if you do decide to replace your granite countertops, they can be re-used elsewhere. Carefully remove it, and it could become the focal point of a gorgeous outdoor kitchen, instead.
Blue Flower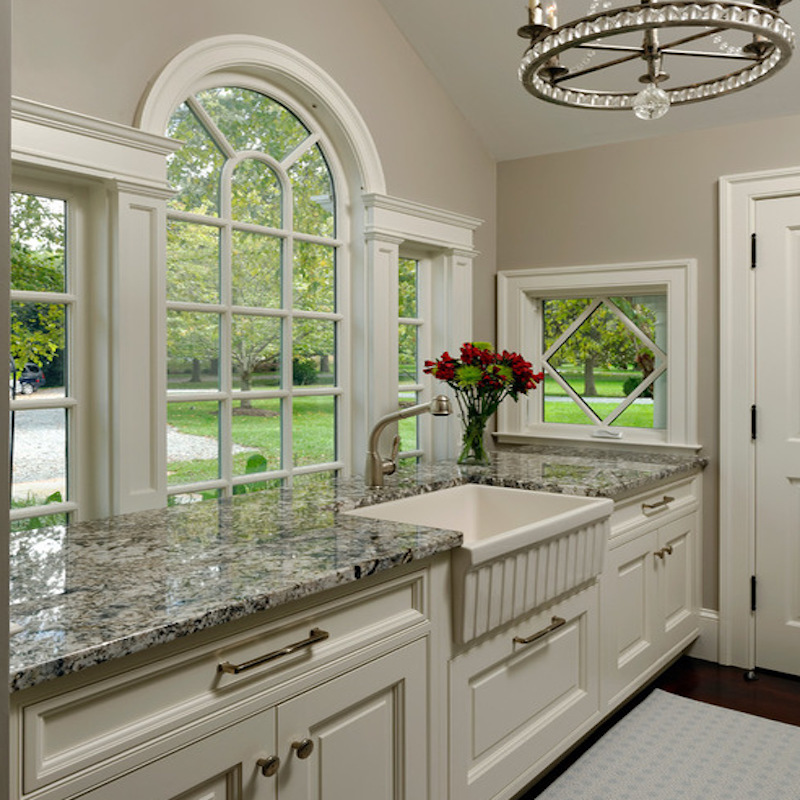 Get this look with MSI's Blue Flower Granite (Photo Credit: Houzz)
Granite stands up to heavy use, no matter where it's installed. Like any natural stone, granite countertops require regular applications of sealer to stay looking their best. It's not a difficult process, however, and due to granite's hardness, it can usually go a longer time between applications than other natural stone countertops — even with an exotic shade such as Blue Flower.
Snowfall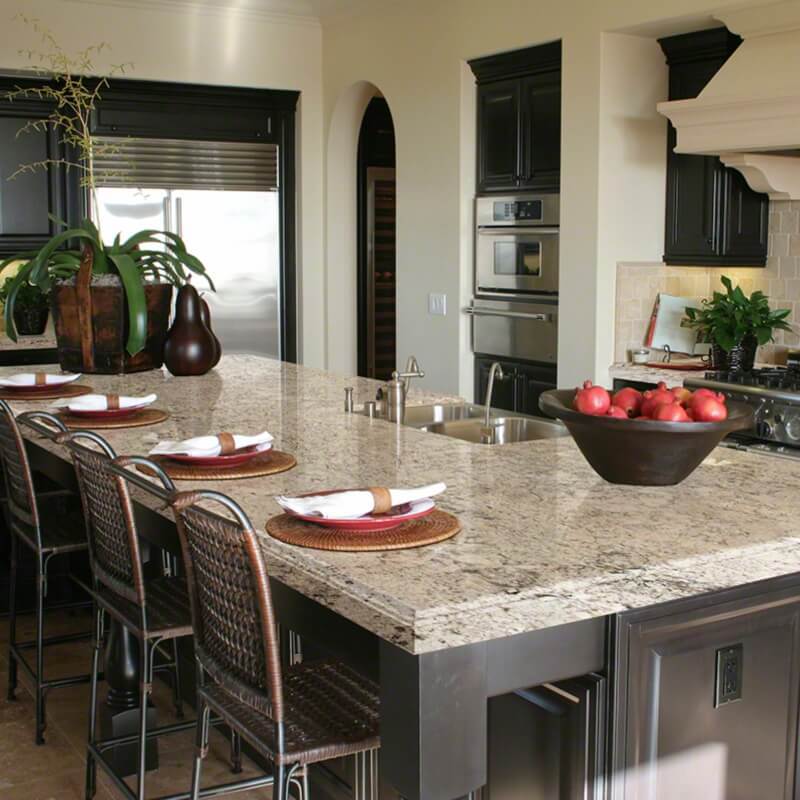 Featured: Snowfall Granite
A granite countertop grows with your family. Your table for two could turn into a large family with rowdy children and a ton of home cooking, and you still need not worry about your countertop standing up to the challenge. Snowfall granite on this practical kitchen island is ready to serve as everyone's favorite snack and homework spot.
Saturnia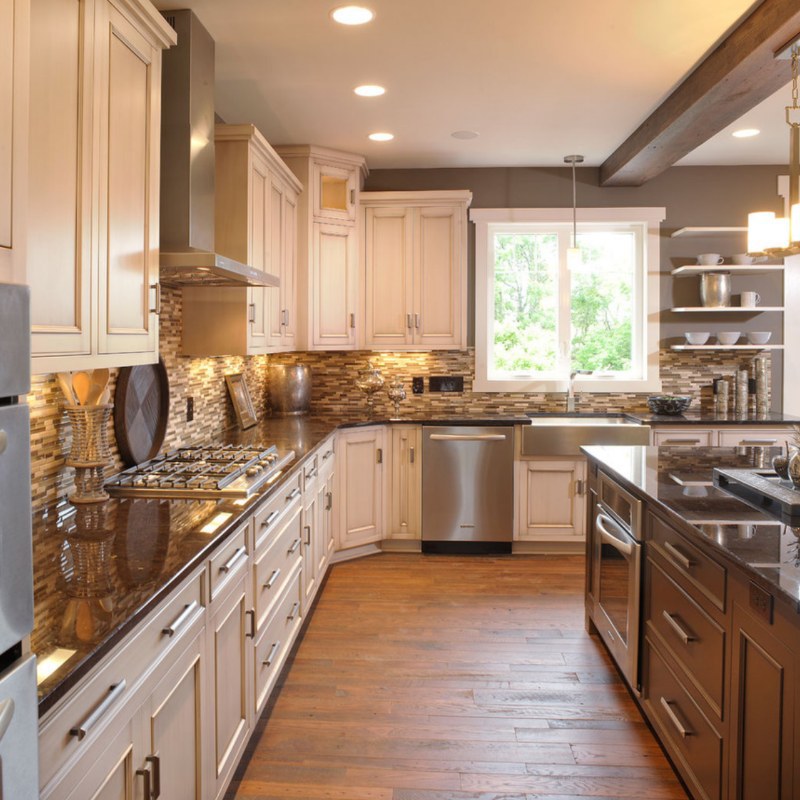 Get this look with MSI's Saturnia Granite (Photo Credit: Houzz)
Granite is a durable natural stone, so it won't need to be replaced anytime soon. Although the initial investment is substantial, you'll save a lot of money and time in the long run. It's also well known for its ability to boost your home's market value, especially when you invest in a granite such as Saturnia with a neutral color scheme and subtle patterning.
Above all, perhaps one of granite's most appealing characteristics is the sheer number of colors and patterns to choose from. Browse MSI's web gallery to find out more about the granite colors shown here as well as the others we have available. You're sure to find your favorite, if you can ever narrow it down to just one!
MORE FACTS ABOUT COUNTERTOP COSTS
Get The Facts About Quartz Countertop Costs
Tips From The Trade: Which Is More Expensive – Granite Or Quartz?
Tips From The Trade: How To Estimate Your Quartz Countertop Cost
How To Save Money On A Granite Countertop
Tips From The Trade: Everything You Need To Know About Buying Quartz Countertops
READ MORE ABOUT GRANITE COUNTERTOPS
Granite Countertops Increase Home Resale Value – Here's Why
Granite Countertops to Perfectly Balance Dark Kitchen Cabinets
Granite Countertops Venture Outdoors