Porcelain Tile That Looks Like Natural Stone Flooring
April 08, 2018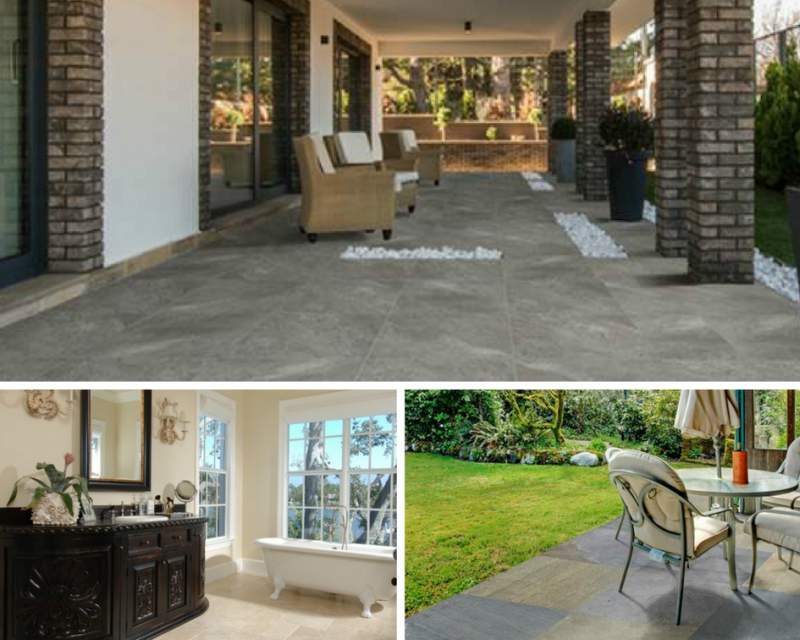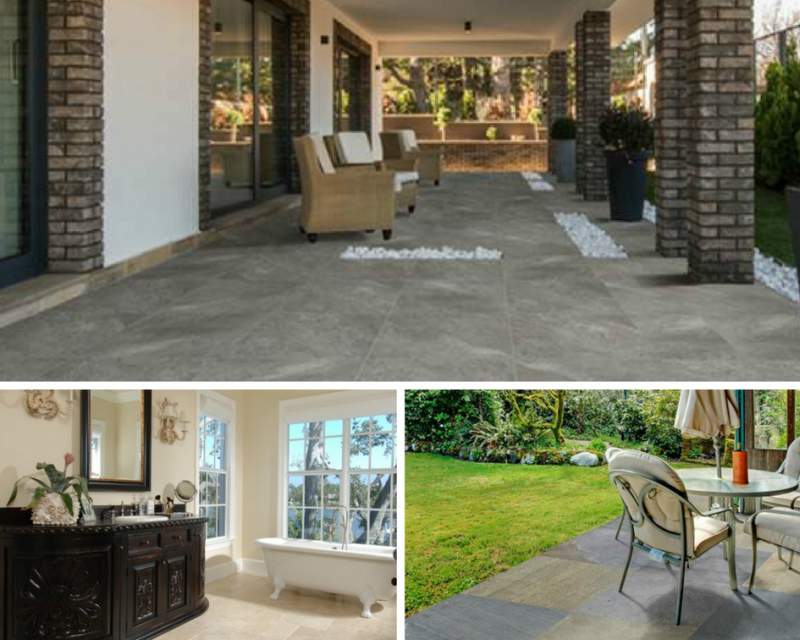 There's nothing like stone flooring to give your home a warm and classic look. But real stone can be mega-expensive and difficult to install. And budget products, like vinyl or laminate flooring, may look like real stone but don't feel like stone. They also easily tear and scratch, especially in high-traffic areas of your home.
That's where porcelain tile comes in to save the flooring day. Porcelain flooring delivers the look of real stone without its high price and time-consuming maintenance. You'll never have to seal porcelain tile floors, and you can keep them looking great with periodic vacuuming or damp-mopping.
Also, porcelain tile spurs the best neutral tile ideas for the home, making it an easy companion for any décor or color scheme. It's beautiful, tough, and stands up to moisture and everyday family living.
Take a look at the MSI porcelain tiles that provide the look and feel of natural stone.
White Eramosa Porcelain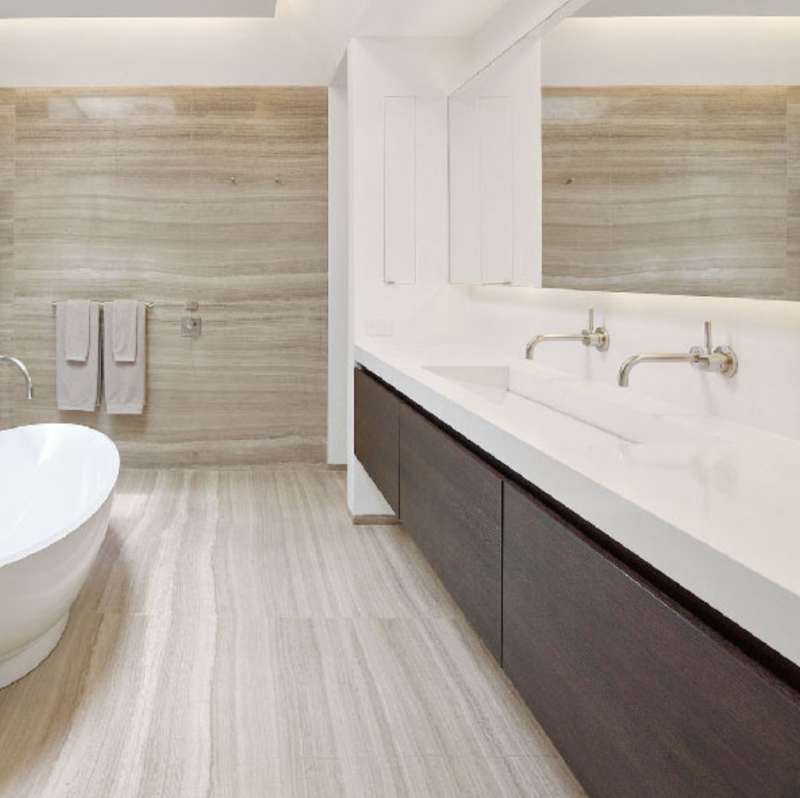 Recreate this look with MSI's White Eramosa Porcelain (Photo Credit: Houzz)
White Eramosa Porcelain, part of MSI's Eramosa line of tile, is inspired by natural Canadian stone. This porcelain tile features cool and warm white tones and striations. This tile flooring pairs easily with contemporary or classic designs. White Eramosa comes with a matte finish that will look beautiful on floors, accent walls, showers and backsplashes.
Cream Optima Porcelain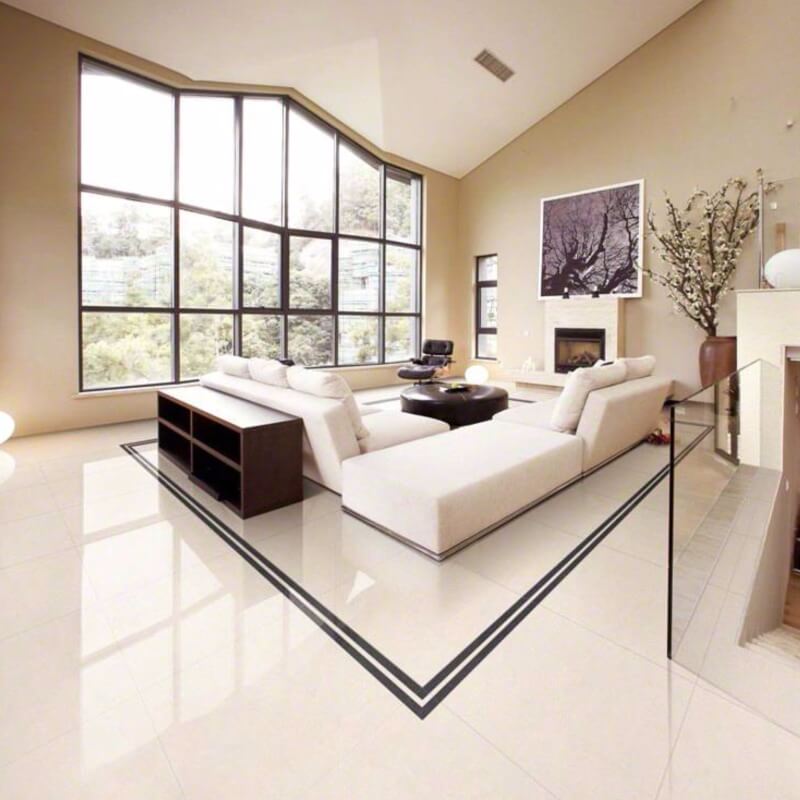 Featured: Cream Optima Porcelain
Cream Optima Porcelain, which comes in a polished or matte finish, creates a uniform look that becomes a perfect, simple backdrop for your colorful furnishings and decorations. Use the polished stone in light-filled areas or in sun-challenged rooms; the shiny surface will amplify whatever light the room contains.
Gray Quarzo Porcelain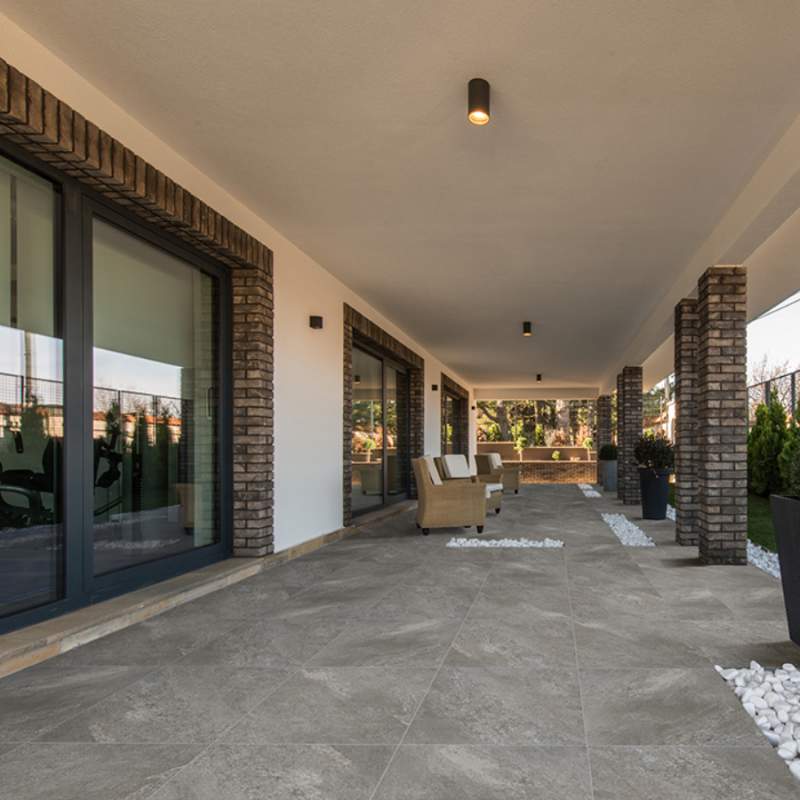 Featured: Quarzo Gray Arterra Porcelain Pavers
Quarzo Gray Arterra Porcelain Pavers provide a natural quartz look that combines neutral shades, including creams, grays and browns. This natural-looking and durable porcelain floor is a good choice for kitchens, baths and mudrooms. You can also install Gray Quarzo in outdoor kitchens, around the pool, or in any family area that flows from inside to out.
Pedra Azul Porcelain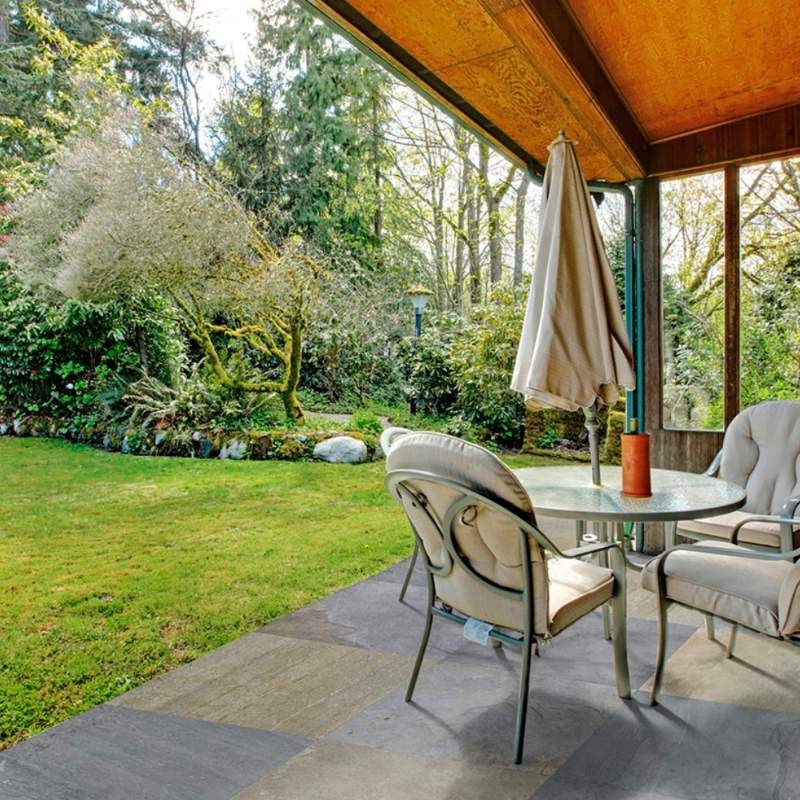 Featured: Pedra Azul Arterra Porcelain Pavers
Pedra Azul Arterra Porcelain Pavers contain a warm array of brown and beige tones that create a rustic look and feel. These matte finish, large format pavers will look stunning in entryways and patios. They're also great matches for high-traffic home areas like mudrooms, laundry rooms, kitchens and baths.
Manoir Crema Porcelain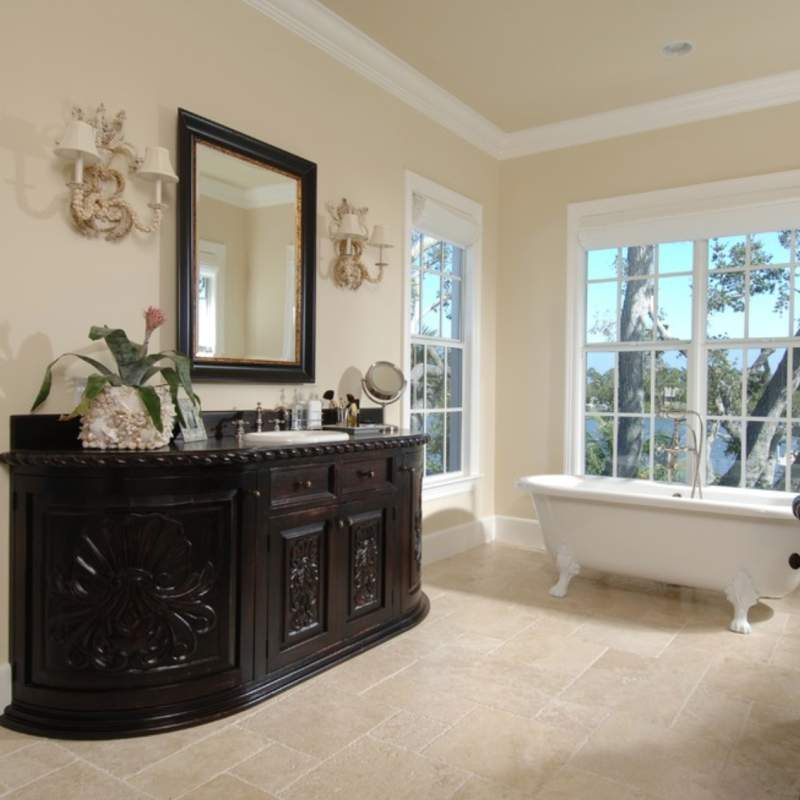 Get this look with MSI's Manoir Crema Porcelain (Photo Credit: Houzz)
Manoir Crema Porcelain has unique patters and textures that will remind you of ancient travertine. This porcelain tile is sold as a kit containing a stunning variety of sizes and dimensions that let you set the tile in classic, eye-catching patterns. You'll love Manoir Crema in the kitchen – it plays well with white or wood-stained cabinets. It also is a gorgeous addition to baths, entryways and even bedrooms in humid climates.
When you're ready for your next remodel, choose porcelain tile flooring – it's easy to install, and a great way to make your home stand out from the crowd!
READ MORE ABOUT PORCELAIN TILE with NATURAL STONE LOOKS
Classic Designs Using Porcelain Tile That Look Like Stone
The Beauty of Eramosa Stone Flooring in Textured Porcelain Tile
Natural Stone and Porcelain: Elevate Your Home with the Natural Look
Natural Stone Looks in Porcelain Tile You Have to See to Believe