From Subway Tile To Mosaics: The Latest Decorative Accent Tiles For Walls And Beyond
June 21, 2023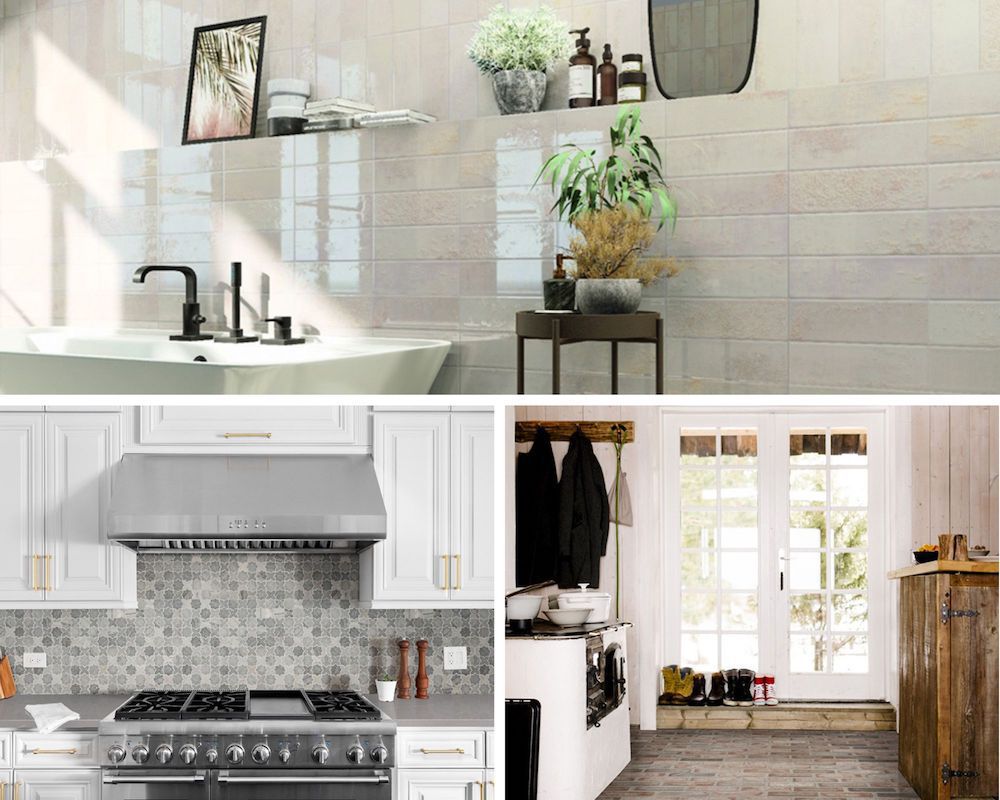 Dive into the world of the latest decorative accent tiles –from classic subway tile designs to detailed mosaic patterns. These up-to-date wall and floor tiling trends provide numerous ways to elevate and personalize your space. Perfect for adding a touch of sophistication to kitchen backsplashes, bathroom walls or creating a distinctive feature wall in your living area. You can even use them on floors!
Decorative accent tiles offer a fantastic opportunity to express your personality and make your home unique. No matter what room in your house needs a boost of creativity, accent tiles effortlessly enhance the space by providing a versatile and visually striking solution.
Discover how these tile styles can seamlessly blend functionality and aesthetics with options to suit various tastes and décor themes. This guide to the most recent trends in decorative tiles will inspire you to transform your spaces into stylish, distinctive expressions of your personal taste.
Captivating Mosaic Tiles
Mosaic tiles are an excellent choice for breaking up clean lines and muted colors in a space. They add warmth and visual interest through different shapes, patterns, and textures. Incorporating mosaics into your kitchen design can be particularly impactful, as they can become a stunning focal point. Consider mosaic backsplash tiles combining various colors and shapes to create a captivating display. From small glass tiles to intricate stone and encaustic tile patterns, mosaics offer endless possibilities for customization.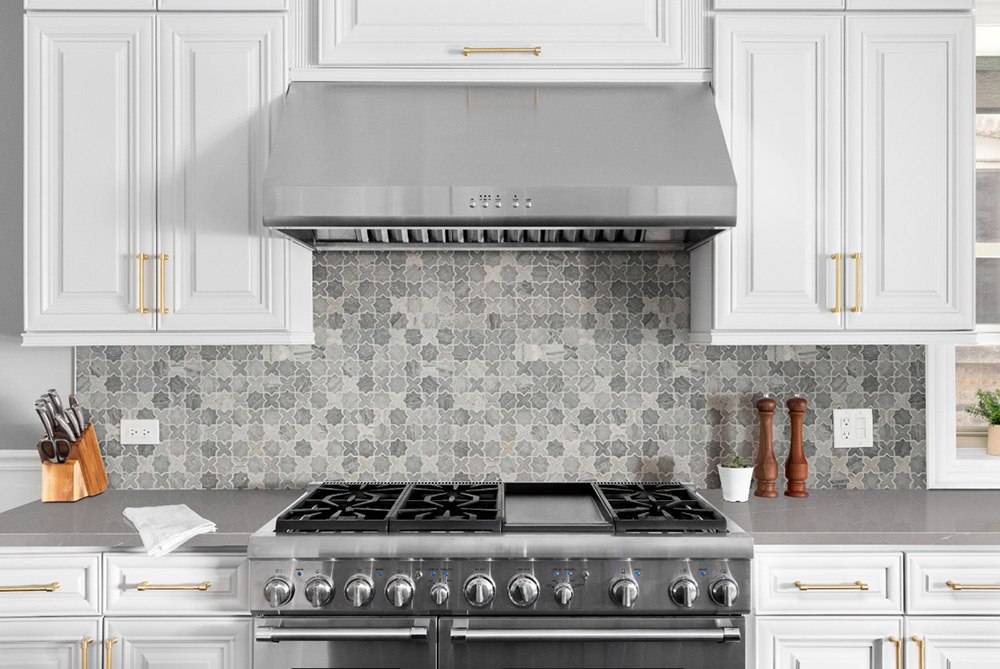 Montague Blue Oak Pattern Tile
One standout option is Montague Blue Oak Pattern Tile, which can elevate simple kitchen designs. The medley of dove grey to charcoal grey hues in a distinctive geometric shape creates a sophisticated yet versatile look. This genuine marble tile complements nearly any color scheme, making it suitable for various applications such as kitchen backsplashes, fireplace façades, shower surrounds, and bathroom vanity walls. This Montague Blue Oak Pattern Tile is stylish but also durable and low maintenance, making it a perfect choice for those seeking beauty and practicality.
Charming Brick-Look Tiles
Vintage brick facade tiles can infuse spaces with warmth and contrast, evoking a rustic and cozy ambiance. Their timeless appeal instantly transforms any room into a welcoming and inviting haven. Brick-look tiles offer several advantages, including easy cleaning and installation, versatility, and a classic design that complements the welcoming atmosphere of any home.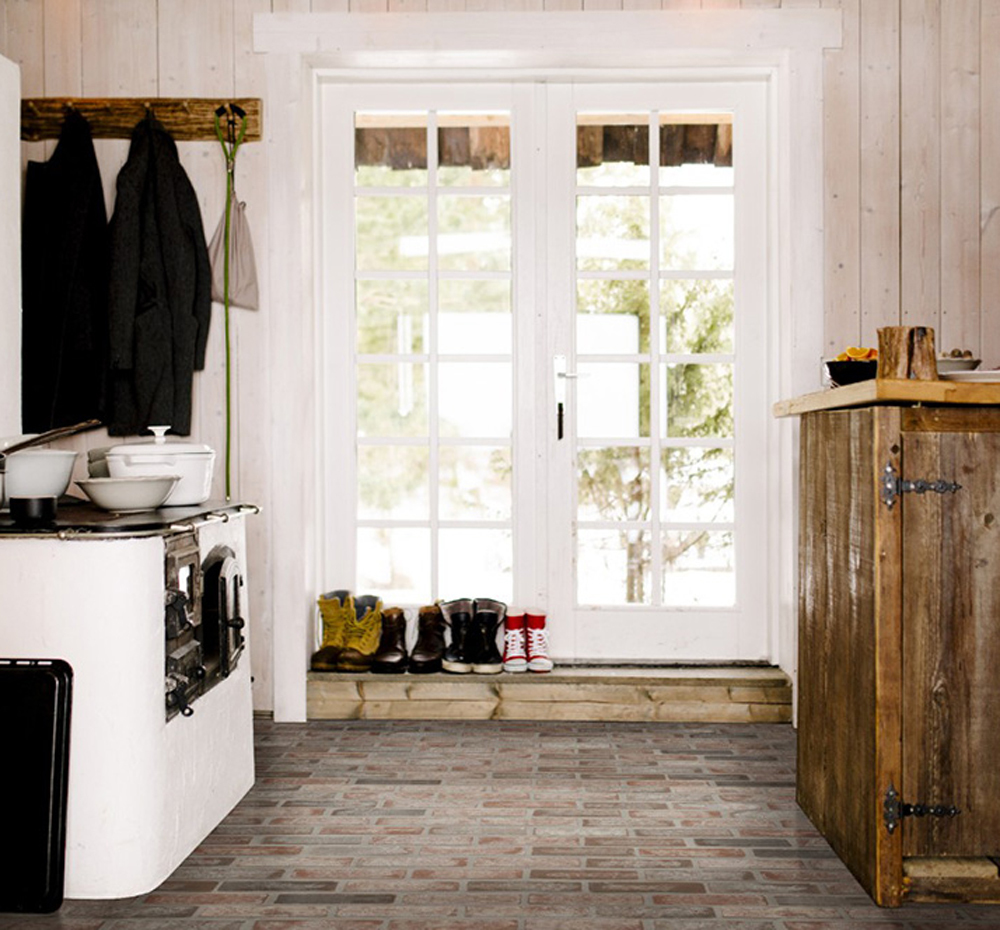 Noble Red Clay Brick Tile
Noble Red Clay Brick Tile exemplify the essence of rustic ambiance. These brick tiles enhance various indoor and outdoor spaces with its classic hues and traditional artistic designs. The mesh backing ensures hassle-free installation and minimal maintenance, making It an excellent choice for brick fireplace facades, living room accent walls, kitchen floors, and even patio surfaces. By incorporating Noble Red Clay Brick Tile, you can effortlessly give your space a warm and inviting feel while enjoying this stunning brick tile's beauty and low-maintenance benefits.
Seamless Style with Modern Subway Tile
Subway tiles have stood the test of time and continue to be a popular choice for many homeowners. Their glossy yet understated appearance adds dimension and interest, seamlessly combining classic and contemporary styles. Subway tiles are also known to have clean and simple lines, making them highly versatile and suitable for various design aesthetics. They work exceptionally well in bathrooms, creating a sleek, modern look that complements any vanity or fixture. For a twist on the classic subway tile, consider using a unique color or a textured finish to add a touch of personality to your space. Another option is to install them vertically, which can completely transform the overall appearance.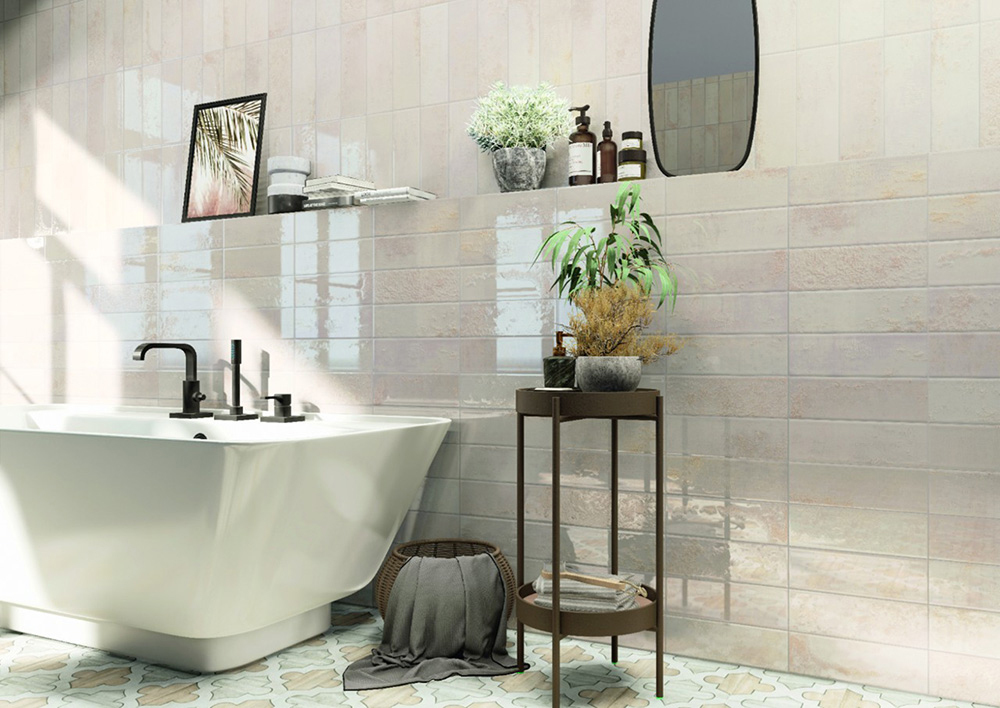 Marza Pearl Subway Tile
One exceptional example is the Marza Pearl Subway Tile. These 4" x12" tiles, crafted in Spain, boast a glossy, iridescent, creamy white finish that catches the light beautifully. These tiles make a statement on their own and pair beautifully with other tiles and surfaces from our extensive range of products. The Marza Pearl Subway Tile is scratch and stain-resistant, ensuring easy maintenance and long-lasting beauty for your kitchen backsplash, shower surround, or accent wall tile.
Endless Design Possibilities with Decorative Accent Tiles
Decorative accent tiles provide endless design possibilities for various décor styles. From the intricate patterns of mosaics to the warmth of brick and the timeless appeal of subway tiles, these accents can transform your spaces into personalized works of art. Whether you're aiming for a sleek and modern look or a rustic and cozy feel, there is a decorative accent tile to suit your needs.
Express your unique taste and elevate your home's aesthetic appeal by incorporating these latest tile trends. Whether you're a homeowner, a designer, or a contractor, we're here to help you bring your vision to life. With our extensive selection of high-quality tiles and a team of experts, we can assist you in creating a space that effortlessly reflects your personality and design preferences.
Chat with us online, visit one of our showrooms, or contact an MSI-authorized dealer to explore our full range of options and find the perfect decorative accent tiles for your next project.